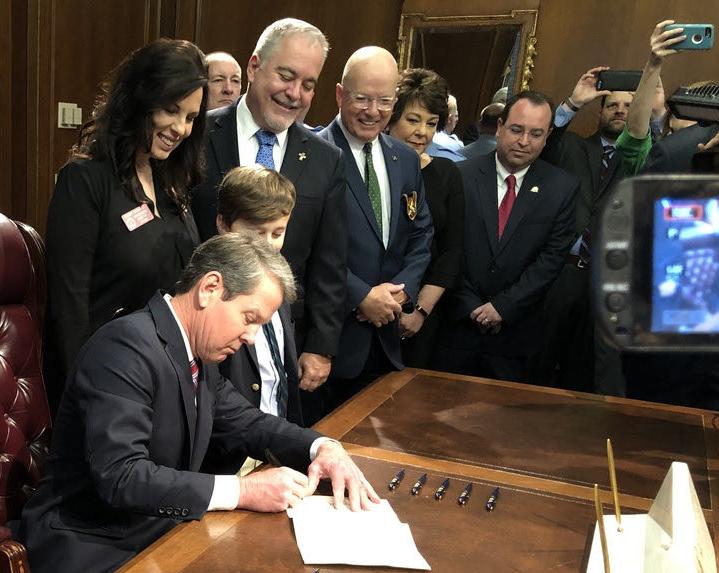 THIS WEEK, FRESHMAN state Rep. Ginny Ehrhart, R-Powder Springs, stood in the well of the Georgia House on day 14 of the legislative session to ask her colleagues to pass a school bus safety bill.
Standing on the dais above her, House Speaker David Ralston observed that "Once upon a time you had to be here about 14 years before you got your first bill. You've been here, what? 14 days? Times have changed. The chair recognizes Rep. Ginny Ehrhart to present the bill."
Ehrhart explained how the bill corrects a flaw in last year's school bus stop law.
"What happened last year was (that bill) removed the requirement of traffic traveling in the opposite direction of a school bus in the presence of a turn lane to stop," Ehrhart said.
In response, both she and state Sen. Bill Heath, R–Bremen, filed identical bills in their respective chambers to fix that flaw. Given that the Senate passed Heath's bill out of its chamber faster, Ehrhart asked the House to pass that version in the interest of expediency and for the sake of the children who use school buses every day.
That's when state Rep. Bert Reeves, R-Marietta, rose to speak.
"Does the gentlelady yield?" asked Reeves.
"She does," answered Ehrhart.
"Are you aware that in recent history the record for freshmen to get a bill in the well of the House is 17 days?" Reeves asked.
"I was unaware of that," she said.
"Are you aware that that was my record?" Reeves asked, prompting an outbreak of laughter.
"I don't see any reason why a good Southern woman can't be a rule breaker, Rep. Reeves," said Ehrhart, prompting cheers.
"Isn't it true that you are smashing my record?" said Reeves, which caused Ehrhart to laugh.
"I was unaware that I was smashing your record," she said.
"Does the gentlelady understand that I'm strongly tempted to ask everyone to vote 'no' until Day 18?" Reeves said.
"I would certainly hope that in the interest of the safety of the school children of Georgia that that is not your intention," Ehrhart said.
"Well," Reeves said, "I was about to get there. I've got notes. Is the lady aware that I am willing to put aside my self-interest due to the public safety concern?"
"And for that," Ehrhart answered, "my respect for you has even increased, Rep. Reeves."
Rep. Tom Kirby, R-Loganville, was next to rise.
"This is a serious bill and your line 'for the children,' you've obviously got some good home training before you got here," Kirby said. "But do you really think it's wise to cower down to the Senate so quickly in your career and bow to their wishes already?"
Ehrhart remained unflappable.
"I can assure you that this Southern woman has no intention of cowering down to anyone on either side here," she said. "Like I said, I am deferring to S.B. 25 because it is the right thing to do, it is the expeditious thing to do. I am excited that the governor intends to sign this into law and it will, by the way, become effective immediately upon the governor's signature."
Ralston called for a vote.
"The clerk will unlock the machines," he said, as Rep. Barry Fleming, R-Harlem, called for a point of order.
"Mr. Speaker, is it not true that it appears obvious that Ehrhart 2.0 is better than the original version?" Fleming inquired, in reference to Ginny Ehrhart's husband, former state Rep. Earl Ehrhart, who retired from the post last year.
"I think you'll get unanimous agreement on that," Ralston said.
Gov. Kemp signed the bill into law Friday morning, thanking Ehrhart and Heath for their work. Among those in attendance were Cobb Court Clerk Angie Davis and Cobb Solicitor General Barry Morgan.
"As my first bill signed into law as Georgia's 83rd Governor, S.B. 25 shows that there are many important issues here at the State Capitol that we can all agree on," Kemp said. "I hope S.B. 25 serves as a model as we move through this legislative session, and in the coming years, of what Republicans and Democrats can accomplish together to keep Georgians safe."
There are some legislators who, once elected, we never hear from again, content to sit on their hands as seat fillers and potted plants.
West Cobb has not elected such a lawmaker in Ginny Ehrhart.
---
TUMLIN ON CITYHOOD: What does the mayor of the county seat think about efforts to create a city of East Cobb?
"I can't be a hypocrite. I enjoyed voting for the first new city in 25 years when I was in the Legislature, voting for Sandy Springs," said Marietta Mayor Steve Tumlin. "When we talked about Sandy Springs, they tried to become a city for over 20 years and there really was a Sandy Springs. Is there a community of east Cobb yet? That I don't know."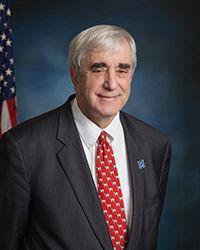 At the same time, Tumlin said he is proud of Cobb County's government.
"I think Cobb County delivers. I don't think you have the need in Cobb like you do in other counties. But then again we could have two 100,000 (person) cities — one in south Cobb, one in east Cobb. I think if you get one, you get both of them."
Tumlin also addressed the argument against cityhood, which is that with a new city forming in east Cobb and one in south Cobb, the influence of the county would be diminished when speaking as one voice to the state, as smaller fiefdoms each compete for a slice of the pie.
"That's kind of what I'm thinking. That's one of the disadvantages," Tumlin said. "You can probably find some compelling reasons to do a city. But Cobb County, between transportation, library systems, I would hate for our city to have a small library system when we can have a great bigger one in the county, and they work with us so well. So I would hate to see them diminished. I personally think Cobb is just as good or better than Gwinnett because they've got 14 cities. And if all of a sudden if we got nine or 10 or 11 do the cities start bickering? Does each city throw their own weight for county wide projects? It would change."
Phil Kent, retained as a consultant by the East Cobb cityhood advocates, recently made the argument east Cobbers need to protect themselves from the Cobb Board of Commissioners because it will soon have a Democrat majority.
"I don't know what that means. We used to be run by Democrats and we ran pretty good then," Tumlin said, listing off such Cobb County leaders as the late Ernest Barrett, Joe Mack Wilson and A. L. Burruss.
---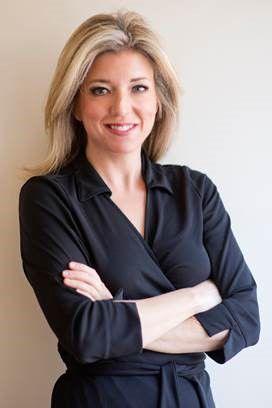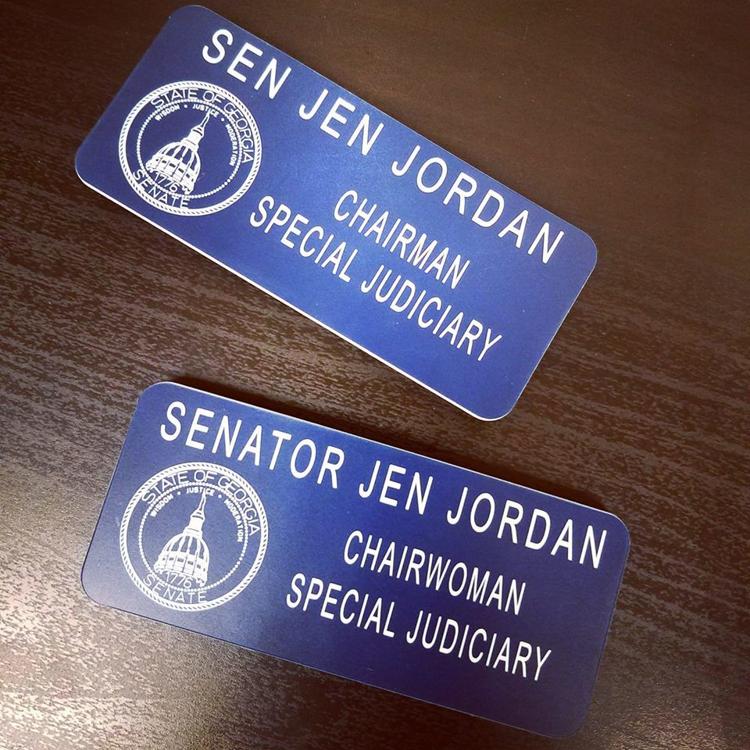 CHAIRMAN: That's chairwoman, thanks. State Sen. Jen Jordan, D-Atlanta, shared on Facebook that she requested a new badge.
"Out with the old... in with the women! #GirlPower," Jordan wrote.
---
I JUST CALLED TO SAY: This week Commissioner Lisa Cupid posted the following message on Facebook: "Happy Valentine's Day ... Love Cupid."
We can report that Cupid received some love back as she was preparing to give her "State of the District" address on Thursday.
Husband Craig Cupid surprised her with flowers and balloons.