Dobbins airmen from the 80th Aerial Port Squadron recently contributed to operations evacuating thousands of people from Afghanistan.
These Reserve citizen airmen are part of a team capable of performing every aerial port function needed to deploy units and ensure cargo is ready to fly, at short notice, said Chief Master Sgt. Luis Agredo, 80th APS superintendent.
Along with many other reservists, the airmen have played a huge role in what is being described as one of the largest airlift operations in history.
"I couldn't be more proud of our airmen," said Brig. Gen. Craig McPike, 94th Airlift Wing commander. "An airlift operation of this scale needs the Reserve component; it can only be done with the total force."
The Defense Department evacuated American citizens, Afghans with special immigrant visa applications in process and other vulnerable Afghans out of the country.
Air Force Reserve Command airmen contributed to the total force evacuation effort operating 17 aircraft to include, C-17 Globemaster IIIs, C-130 Hercules, C-5M Super Galaxys, and KC-10 Extender with 73 aircrews and hundreds of maintenance, security, medical and support personnel. The airmen were activated to ensure safe passage of Americans and Afghan allies from Kabul to locations throughout the globe.
In many cases, Air Force Reserve airmen are blended into Total Force crews, mixing active duty, Guard and Reserve.
"The United States is the only nation capable of rapidly deploying forces to provide nonstop airlift operations at this scale. It would not be possible without the support of our Total Force—active, guard and Reserve citizen airmen," said Lt. Gen. Richard Scobee, AFRC commander and chief of the Air Force Reserve. "Once again, our Air Force reservists are proudly answering our nation's call, responding in less than 24 hours. I'm overwhelmed with pride as all of our service men and women take care of Americans, our allies and vulnerable Afghans."
The U.S. military concluded evacuation operations from Afghanistan in support of the Department of State on August 31.
---
FIELD OF FLAGS: In addition to the 2,977 flags that will be deployed on the Field of Flags, the Kiwanis Club of Marietta will be installing 13 more flags, standing alone and flying at half-staff, in memoriam and respect to the service, dedication and ultimate sacrifice of our soldiers in Afghanistan.
2,990 flags will be placed at Kennesaw National Battlefield on Saturday by a processional of local community members, dignitaries, and 9/11 survivors and family members from all over the country. The flags will fly through the morning of Sept 18th and all events are open to the public.
---
COVID and SCHOOLS: Some Marietta City School District parents have reported receiving what they're calling a "push poll," a politically charged poll meant to drive opinion rather than gather information, on the district's COVID-19 mitigation efforts.
The poll, sent via text, read as follows:
"Important Community Survey: Has your family been affected by the Marietta School System policy of forcing children to quarantine and leave school only because they were potentially in contact with a student with a positive COVID test and not because they themselves are COVID positive?"
Marietta Schools parent Harlan Barnes, son of former Gov. Roy Barnes, was one of the parents to receive that poll, and he made his displeasure known.
Harlan Barnes took to social media, posting a picture of his 11-year-old son hanging his head over a toilet with his dog, Coco, by his side.
"This is my son Jack. He's 11 and can't get vaccinated yet. He tested positive for Covid on Monday," Barnes wrote in the post. "He is a dedicated mask wearer at school because 'I could be positive at any time and I just don't want to get my friends sick.'"
Barnes said "a lot of Marietta parents" received the political push poll on Tuesday, Aug. 24, the day following Marietta Schools' switch to a mask mandate, a switch the district said was warranted by an increase in positive COVID cases at schools.
"The poll implied that even the MINIMAL mitigation efforts the Marietta schools are doing are too much for these folks in their partisan political fantasy land," Barnes wrote.
Barnes' post continued, saying the fact that his son was infected at school proves that even existing mitigation measures aren't enough and calling for parents to fight back against partisan actors.
"Support the efforts of the Marietta school administration that is trying to keep the teachers and kids safe and IN SCHOOL. Vote against politicians playing games with your kids. If you know any of these people, speak out against them. Shame them. There's been a lot of shamelessness over the past several years, and it's time for polite society to push back."
---
DEVELOPMENT AUTHORITY: Last week, we told you about the miscommunication that had left a reappointment to the Marietta Development Authority in a holding pattern.
The term of Ed Hammock, the Post 2 member of the authority, was coming to an end. For months, his reappointment kept being placed on the agenda, only for city officials to say they had been unsuccessful in reaching him to find out if he was interested in staying on.
At a council committee meeting last Tuesday, members asked city staff to begin searching for a replacement member.
At Thursday night's work session, Councilwoman Cheryl Richardson said she had been able to reach Hammock and had a "nice and lengthy chat" with him.
"He's doing well, he's out and about, still doing his commercial real estate business, but feels that he has had a very long run … he's not going to seek reappointment," Richardson said.
The city has already advertised the need for a new member — City Clerk Stephanie Guy said they've already received three applications.
"I just want to definitely thank him (Hammock) for the time that he has served Marietta," Richardson added.
And now comes word from Mayor Steve "Thunder" Tumlin that Mr. Hammock will be honored at this coming Wednesday's council meeting with the city's Distinguished Service Award.
Hammock served on the development authority for 26 years and on the Marietta Housing Authority for eight. The octogenarian continues to ply his wares at Hammock Realty and was active as a Marietta Kiwanian for many years.
After all that, we can understand Mr. Hammock deserves a bit of a rest.
---
ENDORSEMENTS: Attorney Jake Evans, a Republican running for Georgia's 6th District, has been endorsed by three former chairs of the Cobb GOP.
Rose Wing, Scott Johnson and Jason Shepherd all threw their names behind Evans, who is seeking the GOP nomination to challenge Democrat Lucy McBath, who represents part of east Cobb and Marietta.
Evans is the son of former Ambassador Randy Evans, the former counsel to Newt Gingrich. Gingrich, who also endorsed Jake, is the special guest at a September 28 fundraising reception for him at the Cherokee Town Club.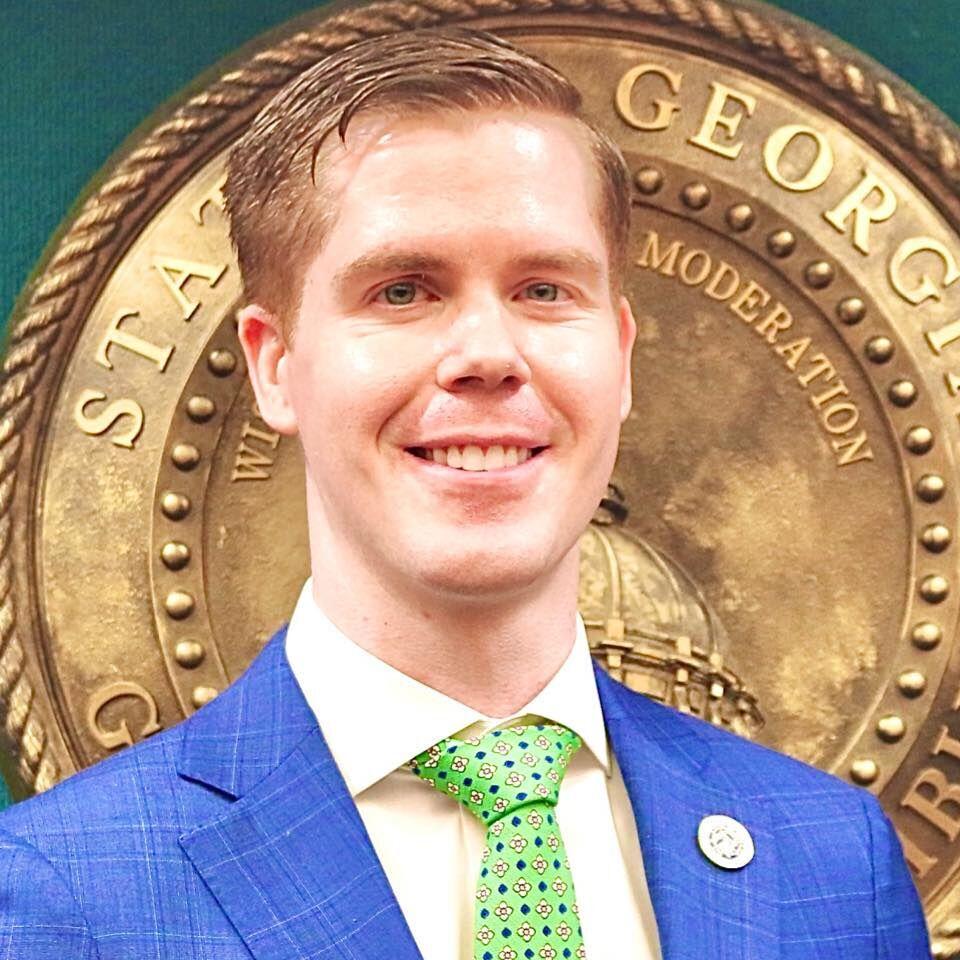 "As a proud Cobb County Republican, I do not want our county represented by a radical liberal like Lucy McBath, but this election – at this crucial time – isn't about Cobb County," said Shepherd in a press release. "It's about this nation we love."
Johnson hailed Evans for his work as a grassroots volunteer. Wing touted Evans' support for low taxes, police, the Second Amendment, anti-abortion policies and fighting against critical race theory.
Other Republicans in the race include Meagan Hanson, a lawyer and former state representative; Suzi Voyles of Sandy Springs, president of Phyllis Schlafly's Eagle Forum of Georgia; Mallory Staples, a mother; Harold Earls, a veteran and YouTube vlogger, Elfreda Desvignes, Blake Harbin, and Paulette Smith.
---
MORE ENDORSEMENTS: Looking to stave off a primary challenge from professional provocateur Vernon Jones, incumbent Gov. Brian Kemp rolled out this week a laundry list of "Elected Officials for Kemp" drawn from the state's legislative chambers.
The Cobb endorsers are as follows, by chamber: House of Representatives: Devan Seabaugh, R-Marietta, Ed Setzler, R-Acworth, Sharon Cooper, R-Marietta, Don Parsons, R-North Cobb, Matt Dollar, R-East Cobb, John Carson, R-NE Cobb; Senate: Kay Kirkpatrick, R-East Cobb, Lindsey Tippins, R-West Cobb. The only absence from the Cobb Republican delegation? Bruce Thompson, whose district includes much of the sliver of the county between I-75 and I-575 and is making a run for labor commissioner.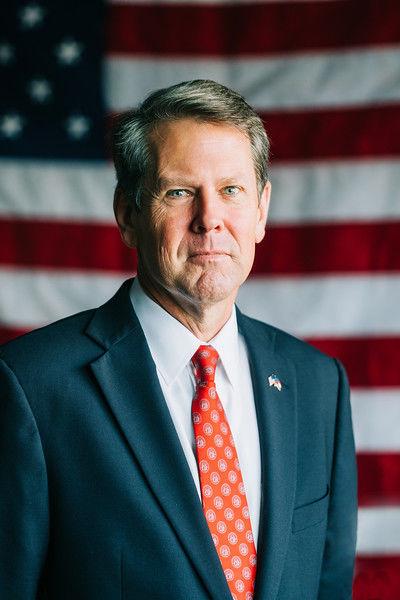 ---
SPEAKING OF the Cobb delegation, former State Rep. Bert Reeves of Marietta was known to some as a guitar aficionado. While we've yet to see his successor, Devan Seabaugh, erupt into song at a local GOP event, the newest member of the General Assembly has produced a musical talent in his own household.
Enter Zach Seabaugh, 22-year-old singer/songwriter currently working out of Nashville. He first came to national fame as a contestant on NBC's "The Voice" at just 16 years old, and has been steadily building up his oeuvre ever since.
Young Seabaugh's latest track is "Same Moon," which has already racked up in the neighborhood of 112,000 plays on Spotify. An accompanying music video was released this week. You can watch it here: https://www.youtube.com/watch?v=0k957wxDPxE.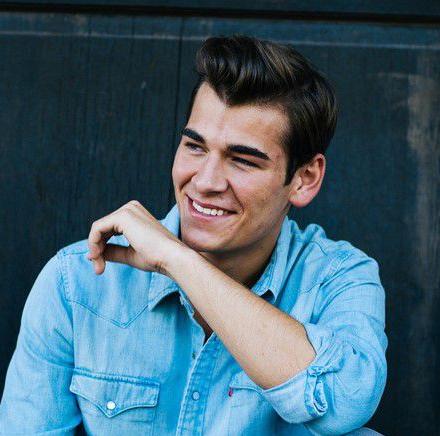 ---