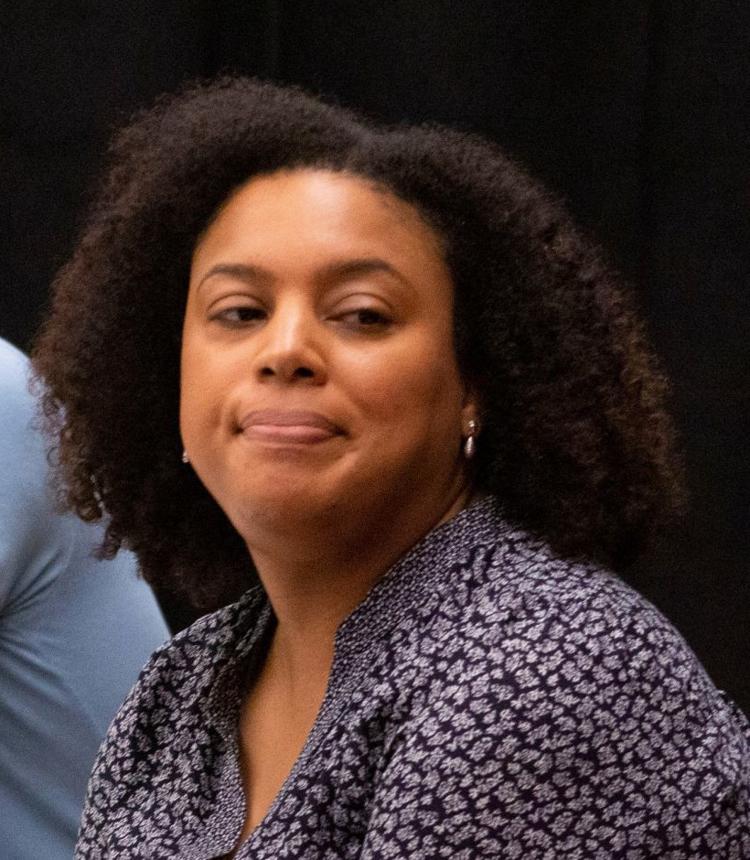 The Cobb school board is set to consider using eminent domain to pull 15 acres of land just south of Walton High School into its portfolio. School board members and district staff say the acreage will be used to rehouse the school's displaced softball and tennis teams with the construction of new facilities for them.
When construction began in 2015 on the replacement Walton High School — a project funded under one of the now five iterations of the imperishable yet "special" purpose local option sales tax — construction forced the two sports programs to use off-site facilities.
Moving into the fifth year of displacement while negotiations with a certain nearby landowner are apparently less than ideal, the school board is gearing up to vote on whether to assert its right to seize the property through eminent domain. While that suggestion by itself runs contrary to the assumed values of a small-government-loving Republican-majority school board, there's an even shinier pearl of irony in this oyster:
Democrat Charisse Davis, the same school board member who is doggedly pursuing a formalized relationship between the Cobb County Board of Commissioners and the Cobb Board of Education, said she hadn't spoken to her district commissioner, Bob Ott, about the board's proposed use of eminent domain.
"That's always important to me, and again — talking about those partnerships — I anticipate that that would happen after we take the vote and see if, in fact, we are moving forward with the process for eminent domain," Davis said. "But I'm pretty sure that the situation that's happened over the years and the construction at Walton is something that Commissioner Ott is well aware of."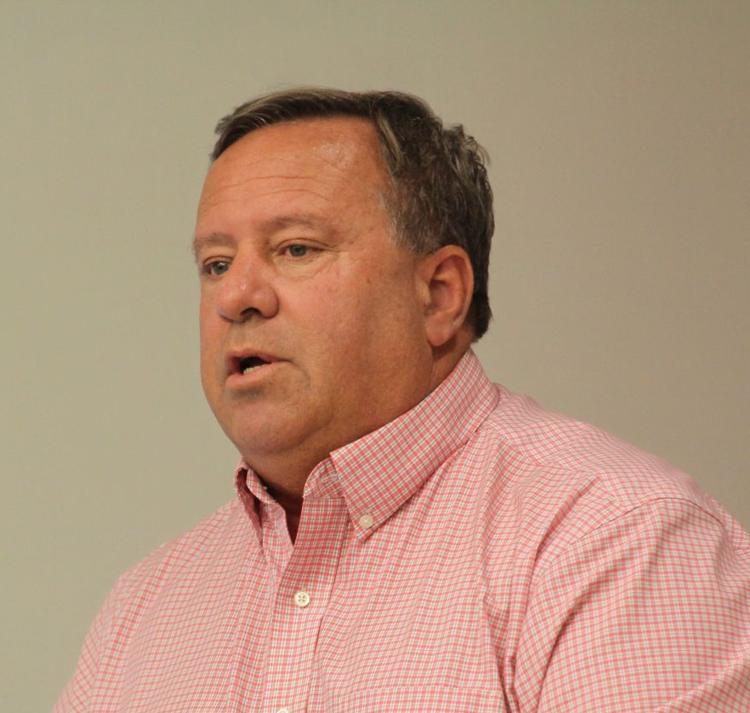 The school board has the right, under law, to propose the use of eminent domain, and it's not the county's place to insert their opinion into that proposal, Ott told Around Town.
But, he added, when a sign advertising the school board's intentions to consider eminent domain was posted near the property, he learned of the proposal through a concerned citizen's call.
"The issue at hand is that there's a lot of people who don't understand the difference between the school board and the board of commissioners, so when they see something like that ... myself or my assistant gets the call about, 'Hey, what's going on?,'" Ott said.
It's a common courtesy between the two governing bodies to inform one another when the actions of one body may produce some phone calls for another, Ott said.
So it seems a certain school board member may have been too busy calling for increased communication to increase her own.
---
WHAT'S IN A NAME? The next time you go to Marietta's Lawrence Street Recreation Center, you might actually be going to the Hugh L. Grogan Jr. Recreation Center.
Lawrence Street was named for Samuel Lawrence, who came to Marietta in 1848 and served as mayor in the early 1860s, according to the Marietta Museum of History.
Councilwoman Cheryl Richardson is calling for the name change to honor the late one-term councilman who was the first African American elected to the Marietta City Council. The city's Parks, Recreation and Tourism Committee voted unanimously last week to move the change forward to the full council.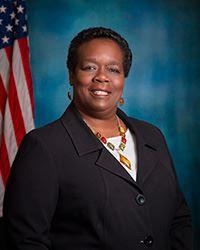 Richardson said people in the community have been talking about naming something after Grogan for years.
"In researching all that Councilman Grogan did for Ward 5 specifically and the city of Marietta generally, I thought this was the right thing to do," she said. "Mr. Grogan, from my understanding, spent countless hours at the recreation center teaching kids to swim and play various sports."
Councilman Reggie Copeland, who represents the same ward Grogan once did, praised the idea.
"I think this will be a victory," he said. "It will be a wonderful thing to have something named after an African American who served this community, particularly Ward 5, and was the first to do so, and I just think it would be a wonderful thing."
In the 1970s, Grogan sued the city in a landmark legal case in Cobb, forcing it to comply with the Voting Rights Act and create a majority-minority ward. For the most part, an African American resident has served in that seat since, from Grogan to James Dodd to Anthony Coleman to Ruben Sands to Copeland.
"I said, 'If Jimmy Carter can go from Plains, Georgia, to Washington, I can surely go from Lemon Street to City Hall," Grogan once told the MDJ.
In 1977, he was elected councilman of Marietta's Ward 5 and served a four-year term from 1978 to 1981.
Mayor Steve Tumlin said he thinks the renaming will be a fitting honor for a Marietta trailblazer.
"Breaking through that barrier in 1978, even considering Reconstruction, I think he was the very first, and he had to fight to get it in a redistricting lawsuit," he said. "So I think that recommendation is appropriate, and I look forward to calling it the Grogan Rec Center."
Richardson said she is aiming to schedule the renaming ceremony for Jan. 12, which would have been Grogan's 83rd birthday.
---
SANCTIONS: Marietta-headquartered Traton Homes, a family-owned real estate development firm founded in 1971 by brothers Bill and Milburn Poston, has been fined $5,000 by the city of Johns Creek, having been found guilty of five violations of the city's building codes.
Documents released to the MDJ by Johns Creek this week show the company denied each of the five violations but was found guilty on all counts and fined $1,000 for each.
The violations involved shoddy subgrade, base and pavement work below city standards in the Greenwich Park Subdivision between September 2018 and March 2019, court documents show.
Traton, and specifically Senior Vice President Chris Poston, was also charged with inferior workmanship and failure to follow permit requests with respect to the subdivision, his citations issued by the Johns Creek Municipal Court show.
Traton "did not complete project in accordance with the approved LDP (Land Development Permit)," one citation states. "Did not provide pavement 'topping' or final asphalt layer of road section."
Chris Poston was named in the company's citations and was sentenced on Oct. 10 in Johns Creek Municipal Court, documents show.
Traton Homes is one of metro Atlanta's oldest home building companies, according to its website, developing throughout Cobb, Cherokee, Fulton and Forsyth counties.
It expects to open six new communities in Cobb alone in the last quarter of 2019, with more to come in 2020.
---
APPOINTMENTS: The moral compass of Cobb County, the estimable Board of Ethics, introduced one new member and reintroduced another earlier this week.
Joe Atkins took a brief sabbatical from the board earlier this year when Joyette Holmes, who had reappointed him — he was initially chosen in 2015 by Cobb employees — was promoted from chief judge of the Magistrate Court to district attorney. Her successor, the maverick Brendan Murphy, had to appoint a member of his own. So he searched near and far, and settled on … Joe Atkins.
In a letter posted on the county's website, Murphy described his appointee as a skilled attorney with decades of experience. Atkins formerly served as a member of the Cobb County Attorney's Office.
Meanwhile, the Board of Commissioners appointed attorney Doug Shaddix.
---
RATE HIKES: An increase in water rates cleared its first hurdle Thursday when Cobb County-Marietta Water Authority board members signaled their approval of annual rate increases through 2024.
Board member James Balli, noted agoraphobic — he is currently building a house in Alaska — made the motion to recommend that the board's finance committee adopt the rate increases. He seems to have thought it might not be a popular decision.
"And my name is Mike Boyce, if you need to quote me," Balli told the MDJ's Aleks Gilbert after the meeting ended.