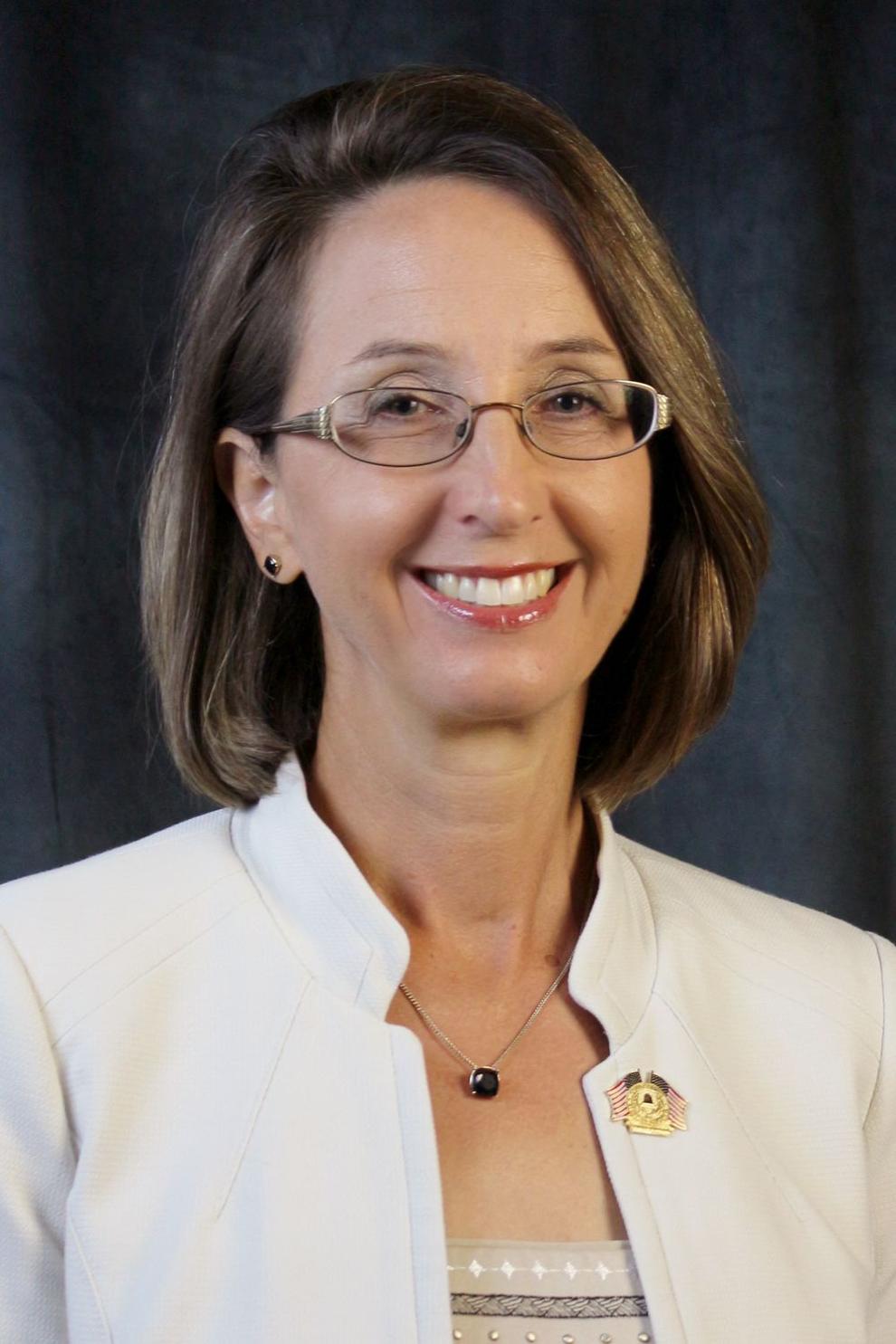 Vinings Bank exec Clark Hungerford is back for another term on the Development Authority of Cobb County. And as regular Around Town readers may guess, Commissioner Keli Gambrill isn't pleased.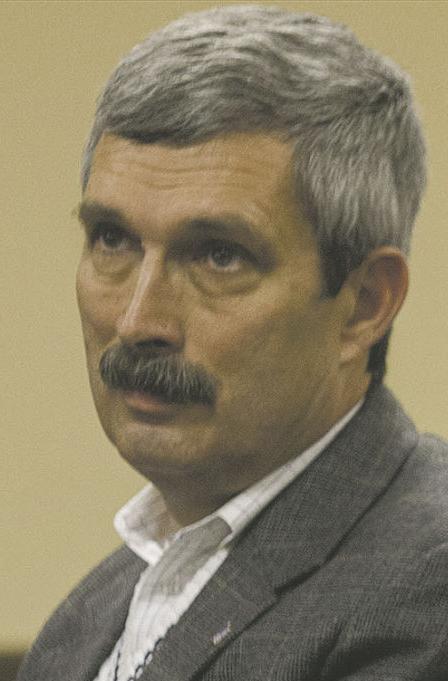 Prior to the 4-1 vote to give Hungerford another term, Gambrill called out Chairwoman Lisa Cupid for not putting her nominee, RE/MAX's Jim Barner, up for a vote.
"Rather than follow the past paradigm for how the board made appointments to the development authority — and has followed for the last 40 years — the chair has chosen to create her own appointment rules without seeking the board's approval on the new selection process," Gambrill said.
Gambrill's argument is a procedural one. She says she pursued the proper channels on behalf of Barner by submitting his name to the clerk's office, expecting it to be placed on the agenda. And she's correct that a resolution approved by commissioners last month did not explicitly lay out the process for appointing the two board-wide seats on the seven-member body. Those seats, it read, "shall be agreed upon by a consensus of the Board."
The issue flared at Monday's work session, when Gambrill accused Cupid of advancing Hungerford "behind closed doors."
"Commissioner, you've been on this board for two years. This is not your first BOC appointment," Cupid shot back. "The process has been that people have given their nominations, and people have responded via email if they want to have somebody else to be considered. This is not anything new."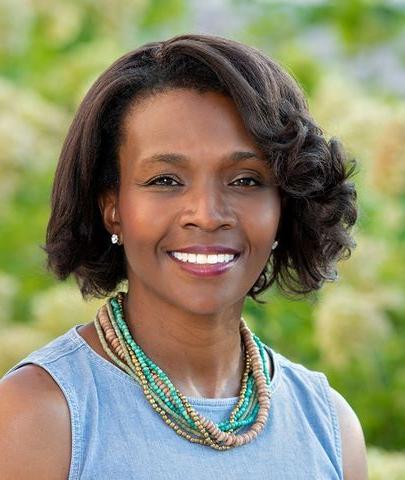 The chairwoman maintains that any commissioner wanting to advance a nominee should speak with their fellow commissioners and build that elusive "consensus" around their nominee, at which point Cupid would put the candidate up for a vote. Gambrill, Cupid said, failed to do that.
Cupid's had Gambrill as a burr in her saddle since her term began — most votes not approved unanimously this year have had 4-1 vote, with Gambrill dissenting. The typically tactful Cupid spoke with more than a hint of irritation before the vote on Hungerford's appointment, accusing her colleague of being more interested in making a show of her grievances than trying to work them out.
"It is very frustrating when we have more communication on the dais about disagreement, but there's no communication that occurs before the meeting to just pick up the phone, send an email," Cupid said.
She continued, "I'm not opposed to all commissioners being able to have the opportunity to communicate their concerns. But it is getting tiring to continue to come to this dais and to have more dialogue with a commissioner who spends her energy up here, instead of just picking up the phone and reaching out to colleagues as we should be doing … I have got to believe that there are more constructive ways for us to be able to address our differences."
Gambrill said after the meeting she doesn't believe the issue is ideological. Her previous nominee, KSU economist J.C. Bradbury, has been a vocal crusader against the county's orthodoxy on handing out tax breaks to any corporation who asks. But she says that's not the issue this time. It's not so much about who she's nominating, but "about who I'm removing"—the multi-decade incumbent Hungerford.
The next board-wide appointment comes up next March, when the term of Karen Hallacy (re-appointed by Bob Ott in 2018) ends. Around Town doesn't expect much more "consensus" to be floating around by then. But perhaps we'll at least have a working definition.
---
TRAFFIC TROUBLES: The polarizing topic of one-way traffic on Lawrence Street and Washington Avenue was again debated during the Marietta City Council's work session on Monday.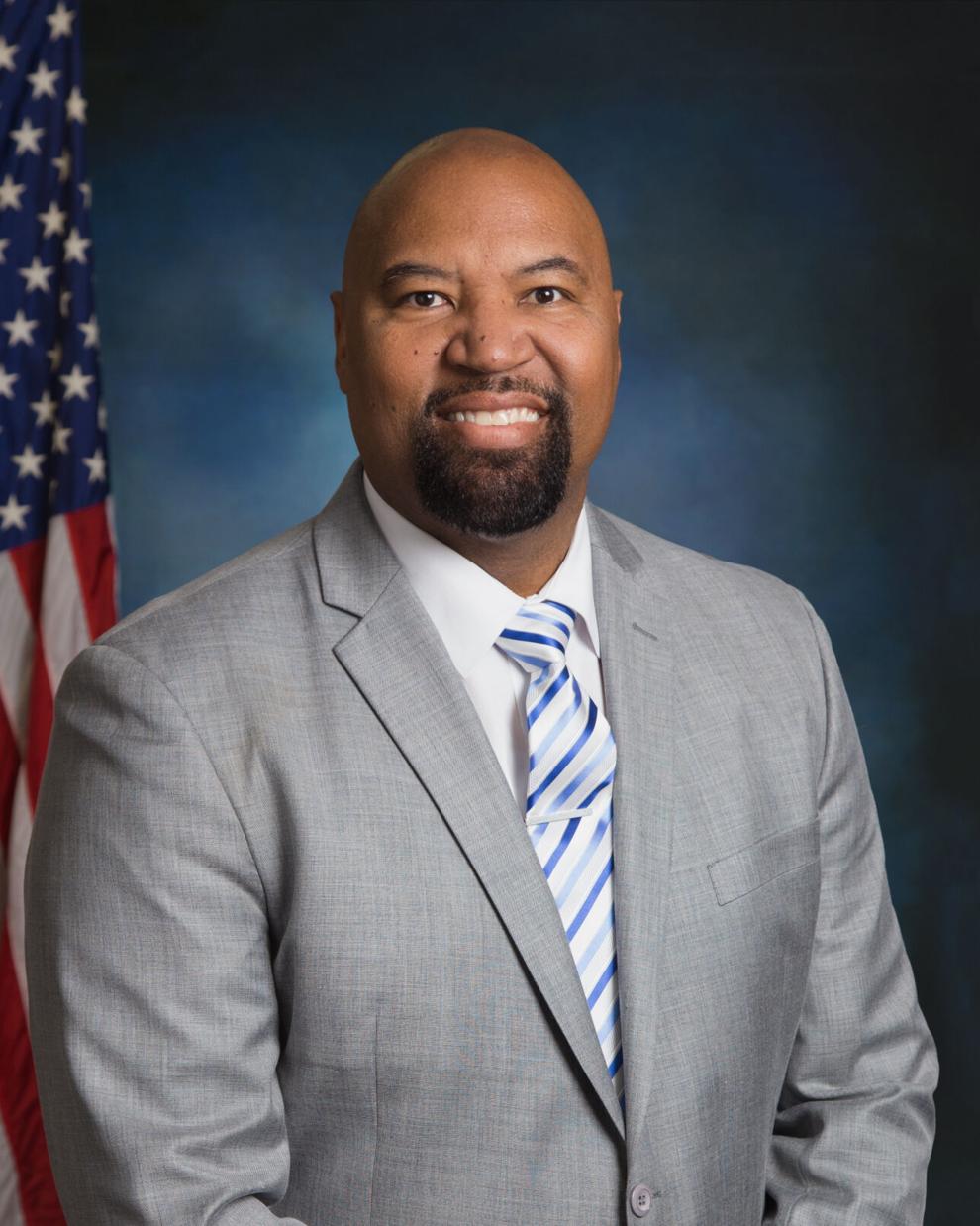 Council members ultimately agreed to hold a public hearing on the matter before its next Public Works Committee meeting on May 25. But before that was decided, Councilman Reggie Copeland went after city attorney Doug Haynie for a comment he made at the last committee meeting, on April 27.
At issue is Copeland's push to change sections of the two streets to one-way. The council agreed to Copeland's proposal last year, but now faces a backlash from people who say it will inconvenience them and lead to increased, not decreased, traffic speeds.
Copeland addressed the topic at April 27th's committee meeting, but left before the entire council took up the subject. While discussing it, Councilwoman Michelle Cooper Kelly wondered aloud how the council could get public input on the project. Attorney Haynie said that "they've actually had that," referring to a community input meeting last summer. "But I think it might be said that that went under the radar," he added. Councilman Grif Chalfant agreed. The community input meeting, though advertised to residents and streamed on Facebook, only drew about a dozen attendees. Business owners in the affected area have claimed they weren't properly notified about the project. City staff sent out letters and followed the usual process, but for whatever reason, people didn't hear about it.
Copeland was apparently less than pleased upon reading Haynie's quote in the MDJ. On Tuesday, he asked Haynie to share "what you mean by it going 'under the radar,' and then I'll respond to why I don't think it's been under the radar."
"I did not say that," Haynie responded.
"So the paper just misquoted you, I guess?" Copeland asked.
"I did not say that," Haynie repeated.
Copeland continued to pontificate for a few minutes before thanking Haynie "for clearing that up, and I know how you feel when you're misquoted by the MDJ. I've been misquoted many times by them."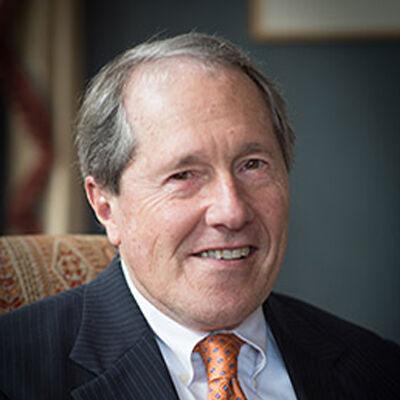 Around Town reminds Copeland and Haynie that their council meetings are recorded and archived on the city's website. Should either like to hear the quote in question, simply visit the city's website and fast forward to the meeting's 1:55:55 mark.
Later in Tuesday's discussion, Copeland again turned his ire on Haynie.
"Here's the freaking bottom line," Copeland said, pounding his fist on the table.
The bottom line, Copeland declared, was that the public should have been given an official public hearing. He then said Haynie had told council members last year that council was not legally required to hold a public hearing and could instead just hold a community input meeting.
"Sir, you are our attorney, you get paid big bucks, and we expect you to give us the appropriate information," Copeland said.
Copeland has previously opposed attempts to reconsider the one-way decision and argued that despite the opposition of business owners, residents support the change. He struck a more conciliatory tone Monday night, saying he's willing to work with residents and business owners.
"I think we can come up with something that will be workable for both sides," he said. 
Council's May 25 committee meetings will start early, at 4:30 p.m. At 6 p.m., they will pause committee business to hold a special meeting on one-way streets. Following that, the Public Works Committee will meet, presumably to take some sort of concrete action.
---
ON THE RIGHT: At Saturday's Cobb GOP breakfast, newly elected party Chairwoman Salleigh Grubbs invoked the Gettysburg Address, the immortal 1863 speech President Abraham Lincoln delivered on the site of one of the deadliest battles of the Civil War.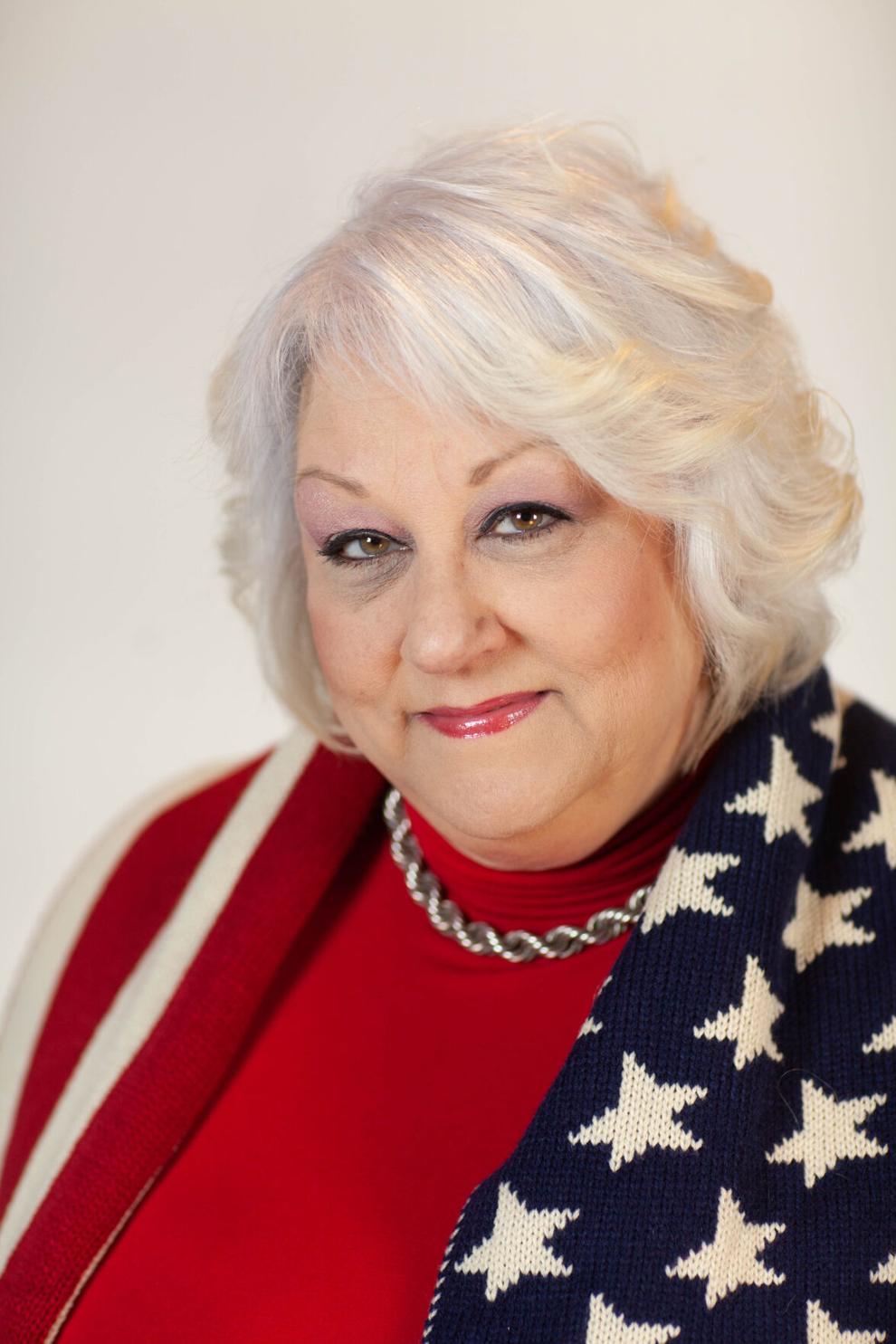 "While reading the address, I would like for you to think of the battle for freedom that Americans have before them today," Grubbs said. "I want us to come together and fight as those who came before us fought, because if we don't, the America we know will not be recognizable. What we are facing now from the liberal left isn't so different than why our forefathers united to fight for liberty. Our party must come together, we must fight for our country, our freedoms and our sovereignty, so that those who lost their lives did not die in vain."
Grubbs began reading the address, but paused as she approached its end.
"Please listen carefully to this portion and commit yourself to doing what it is going to take for us to win against the liberal agenda and their approach to turn our country towards communism," she said. "I think we can all see that, with critical race theory as the message of the day in schools, and it's no doubt that it's active, and it's here, and we've got to stop it."
The passage in question: "It is rather for us to be here dedicated to the great task remaining before us — that from these honored dead we take increased devotion to that cause for which they gave the last full measure of devotion — that we here highly resolve that these dead shall not have died in vain — that this nation, under God, shall have a new birth of freedom — and that government of the people, by the people, for the people, shall not perish from the earth."
---
ON MASKS: After repeating multiple times that his opinion is his own and separate from the Cobb School District mask mandate lawsuit making its way through the courts, Cobb school board Chairman Randy Scamihorn told the Journal he's ready to see some data from the Georgia Department of Public Health, as well as health departments at all levels, about exactly how well masks really protect against virus transmission.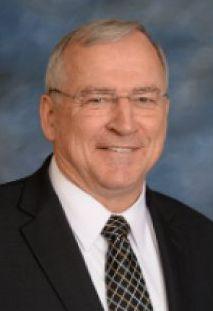 "I think this has certainly not helped their reputation — the pandemic and how it's been handled over the past 18 months … with the general public," Scamihorn said of health departments. "I question the validity of wearing the mask, not because I know anything special that others don't. It's because the information keeps shifting like sand under our feet on the beach."
Scamihorn cited what he called constant shifts in information about the virus, and said he remembers early on that health experts were none too worried about masking up.
What Scamihorn would like to see, he said, is a response from health departments to studies that claim masks are doing no good. He'd like to see the health departments stop "hedging their bets" and give more definitive data.
"School boards across this nation and in Georgia have suffered because we try to follow DPH's guidance, but most of the time it's not definitive," he said. "School boards aren't health experts."
---
CELL TOWER TANGO: It started like a bad joke—a San Antonio lawyer and a New Jersey telecom executive walk into a Cobb County zoning hearing.
The bespectacled duo showed at 9 a.m. for the meeting's kickoff, oblivious to the series of lengthy zoning cases to be heard before their application. By 3:30, when the Planning Commission called their case, Bebb Francis (he of San Antonio) found his suit wrinkled, his pocket square struggling mightily to keep its shape.
But Francis and his client Thomas Waniewski (of Jersey) were unbothered, even chuckling at some of the day's more pedestrian cases as the afternoon crawled along. The two had come on serious business: to pitch a rezoning so that Waniewski's company, Diamond Communications, might erect an AT&T cell tower in west Cobb (critically, one camouflaged to look like a tree—a so-called "mono-pine").
It was a smooth, professional presentation. Francis projected confidence, deigning to recognize the county for their hospitality.
"On a personal note," Francis began, "I want to thank John (Pederson) and Jeannie (Payton) and your team. They've just been tremendous to work with, so responsive. And we respectfully request your recommendation for approval."
What the attorney and his client didn't know was that Planning Commissioner Fred Beloin, representative of the area, seems to have inhabited a past life as a Spanish Inquisitor. The two sauntered to their seats, likely presuming it open and shut. ("They thought it was a slam dunk," Beloin would later say.)
There followed a nearly 90-minute discourse on the merits of the application, the merits of cell towers, the merits of AT&T (of whom Beloin is a loyal customer), and even the merits of Wikipedia. After a slew of questions that clearly wore on the weary travelers, Beloin called two neighbors opposing the project to the stand.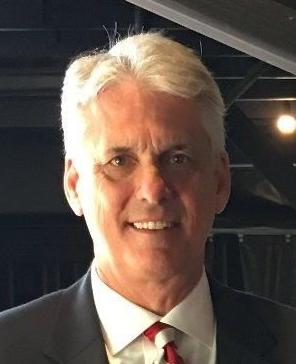 "You saw a picture of it, a 155-foot mono-pine. What's your problem with looking at one of those?" Beloin asked.
"Well, we saw the pictures…" began Ricky Stevens.
"What's your opinion of it?"
"We don't like it," said Stevens. "It looks like a fake tree. We saw them all over Alpharetta."
"Looks like you need to put a deer stand in it," said Billy Brawner, who added he doesn't own a cell phone.
The real rub, however, was that Diamond had failed to adequately lay out what might happen were the tower to come tumbling down on a gusty day (for this reason and others, Beloin said, he was generally opposed to cell towers in residential neighborhoods). Beloin hammered on this point, and was backed up by Chairman Galt Porter.
"I have to say, this is the first applicant in all the years I've been doing this, and we used to do a lot of towers … (who couldn't) tell me where the break points are on their pole … and I kind of think you're not ready to be here," Porter said.
Beloin then read a series of articles (and one Wikipedia entry) of unknown credibility into the record, highlighting incidents of cell towers tumbling down like so many Babels. He launched into a laundry list of conclusions from his inquest ("Conclusion five: barbed wire is not attractive"), called the application "contradictory and inconsistent," and moved to deny the application outright. Waniewski, from his seat, shook his head.
"I disagree that the introduction of literature without an opportunity for the opposition to respond to that—I disagree that that's substantial evidence," said former county attorney and Planning Commissioner Deborah Dance, suggesting Beloin perhaps needed better citations.
The commissioner moved ahead. Motion to deny? Defeated 4-1. The commission ultimately decided to hold the proposal for a month.
Kevin Moore, a local real estate attorney and fixture of zoning hearings, stood by checking his phone. Moore would ultimately be released from his duties some time around 6:30 that evening. But Around Town would remind him of this: at least, counselor, you didn't have to take that long, lonesome flight back to the streets of San Antonio.
---