The Cobb Board of Commissioners has at last reached an end to their months — or depending on whom you ask, years-long spat over the appointments process to the county development authority.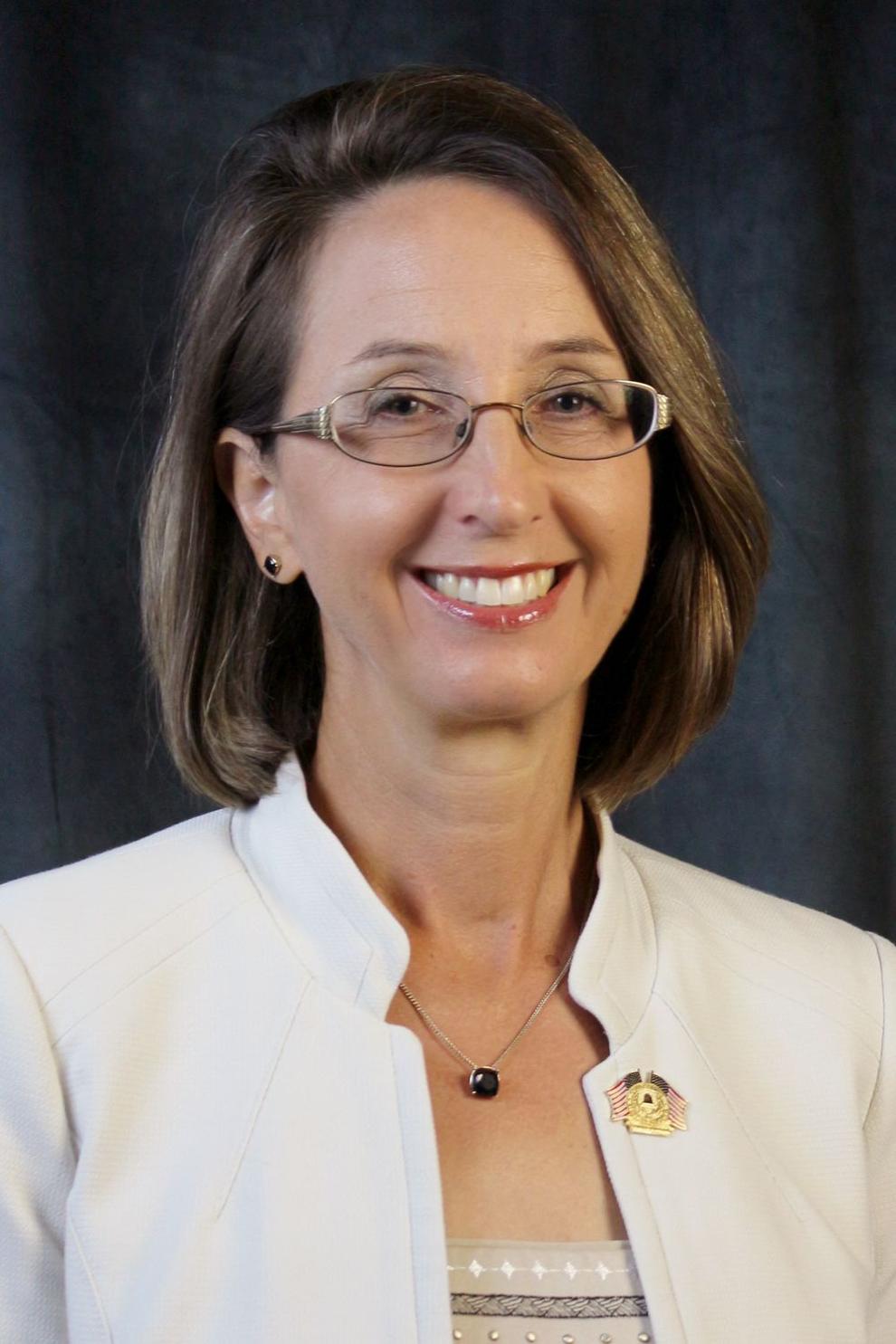 In a 4-1 vote Tuesday, with Commissioner Keli Gambrill opposed, commissioners approved a new resolution designating who will nominate candidates for each spot on the seven-person Development Authority of Cobb County. Each commissioner and the chair will have one appointment, while the other two seats are chosen by "a consensus of the board."
Readers will recall the dispute began earlier this year, when Gambrill alleged Chairwoman Lisa Cupid had blocked her nomination of RE/MAX Agent Jim Barner. Traditionally, commissioners agreed (with some discrepancies in the details), some districts were privileged with more appointments to the development authority than others. It was a gentleman's agreement, of sorts.
Cupid told Around Town she wanted to make the process more equitable across the districts. After several debates across recent weeks, the county attorney's office drew up the resolution approved Tuesday.
That "consensus of the board," however, as of yet remains a hazy ideal.
Gambrill objected to the resolution by saying it does not establish how the two at-large nominees will ultimately be chosen, which is true. And by her argument, it doesn't resolve the issue they originally set out to solve.
"It's not clear how we're supposed to bring them forward, what the considerations are supposed to be, and how it's going to be handled," Gambrill said at the commission's work session Monday.
Gambrill said she plans to put Barner's name forward again, while Commissioner JoAnn Birrell will be re-nominating incumbent member Clark Hungerford, of Vinings Bank.
"We know Clark Hungerford, he's been on the board for 22 years," Gambrill said. "It's time for somebody else to serve … it's not good for the county if we just keep continually using the same people over and over and over again."
It remains to be seen whether the other three commissioners plan to throw out nominees for Hungerford's seat — Around Town was working to gather that information as of press time. But we expect the names to be flying in by the next BOC meeting.
---
GROWING PAINS: The county's newest commissioners, Jerica Richardson and Monique Sheffield, gave brief updates on their districts at Saturday's Cobb Democratic Party meeting.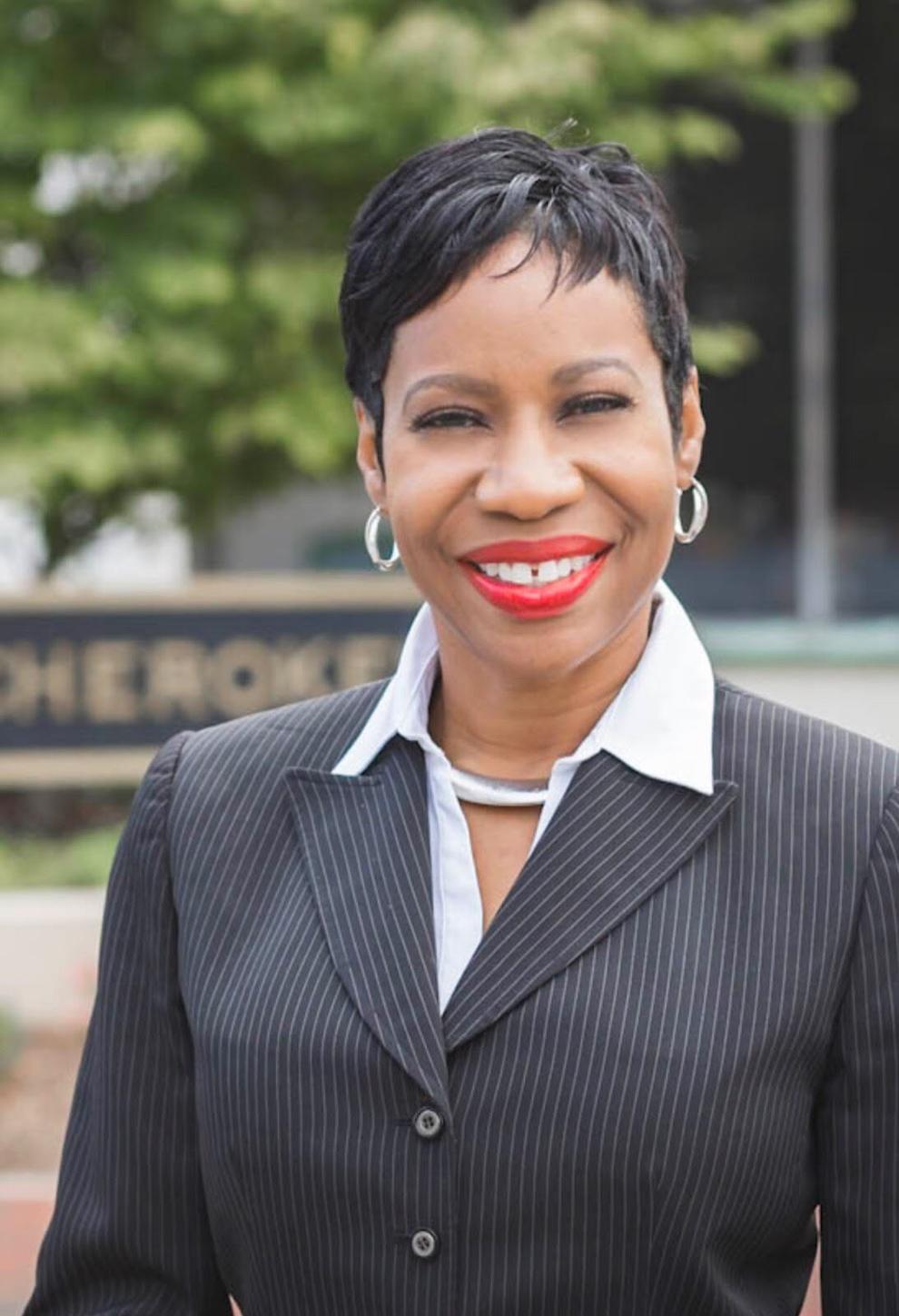 Most interesting was Sheffield's presentation, during which she discussed south Cobb's "growing pains."
"There's no secret that we're dealing with a lot of development," she said. Strip malls gutted, in part, by the pandemic and Amazon's growing retail dominance, are being converted to apartments, she said.
"Apartments somehow has become synonymous with crime, and with low income ... and the apartments are like $2,000 (to) $2,500 (per month)," she said. "It's a different type of buyer, so we need to change the narrative and the thought as it relates to apartments."
Sheffield also noted that she wants to see developments bring amenities to the area, amenities one can walk to. But she was shocked, she said, when she learned the price of sidewalks: $1 million per mile. Although she's been receiving a lot of requests for sidewalks, Sheffield said some areas will have to wait as the county prioritizes those that really need them.
"We have several apartment communities in District 4 who shop, they grocery shop, at the Dollar Store," she said. "So for that constituency, there is a need for sidewalks, not necessarily for those who may want to just walk out their front door and take a nice walk down the street." 
As her area adds density, it will need updated, "futuristic infrastructure" to handle the additional people and vehicles. But, she said, people shouldn't worry too much about stormwater — it is the older communities, she said, the ones built before newer codes were written, that tend to flood, rather than the newer ones.
Finally, Sheffield notes money has been set aside in the recently passed SPLOST for an indoor running track. While she still needs to find a location, she is leaning toward the southern tip of the county.
The track, she hopes, will become a destination location for track and field events and spur the construction of higher-quality hotels in south Cobb.
---
FALLOUT: Actor Will Smith announced he would not be filming his latest movie in Georgia due to the state's new voting laws.
In a statement, Smith said the law was "reminiscent of voting impediments that were passed at the end of Reconstruction to prevent many Americans from voting."
And: "We cannot in good conscience provide economic support to a government that enacts regressive voting laws that are designed to restrict voter access."
State Sen. Lindsey Tippins, R-west Cobb, was among those who voted in favor of the bill. 
"He's got freedom of speech, but I'm not sure he knows how to read. I'll bet money he has not read the bill," Tippins said of Smith.
Tippins says when he hears complaints about the bill, he asks folks if they've read it.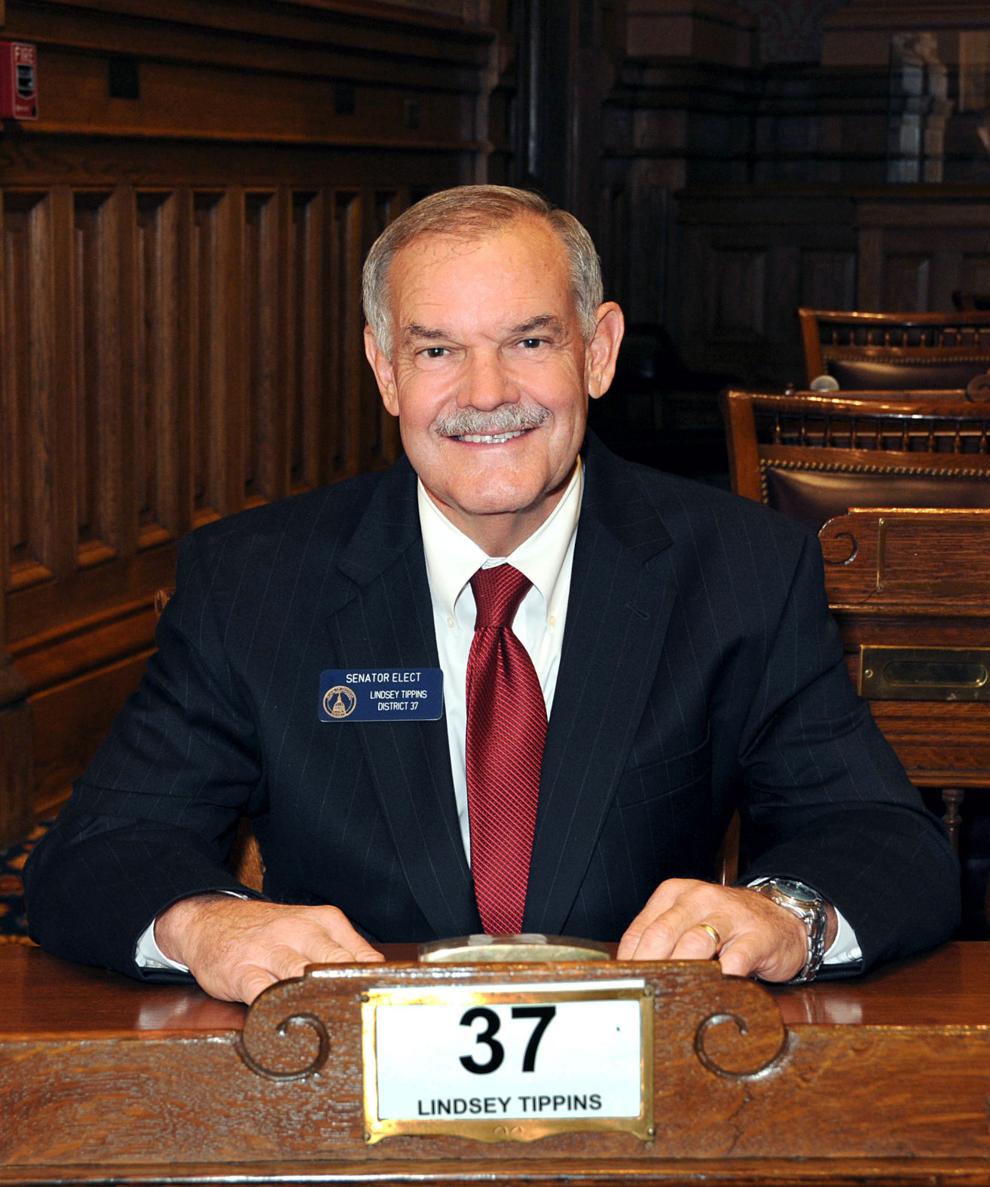 "And they say, 'Well, no, but I've been told what's in it.' I say, 'Well, read the bill. And then tell me the section and the line item you have a problem with and we'll discuss it.' Everybody wants to talk in generalities. Nobody wants to talk in specifics."
Of course, Smith has a right to say what he likes, even if it's wrong, just as he has a right to move his movie out of Georgia, Tippins said. 
"That will be one less film tax credit we have to pay. I'd say we'll be money ahead when he leaves," Tippins said. 
The senator believes Gov. Brian Kemp summed it up best when he said Georgia needs to make it easy to vote and hard to cheat.
"And when you do not have ballot security, you have a problem," Tippins said. "I don't know who that Will guy is, but Delta is ready when he is — but he'll have to show his ID."
---
Cobb DA Flynn Broady announced several events planned for next week, which is "National Crime Victims' Rights Week."  This year's theme is "Support Victims. Build Trust. Engage Communities."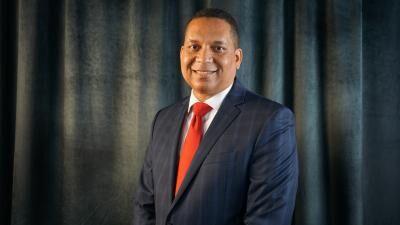 Local events will include:
April 18, from 3-5 p.m. — The Crime Victims Advocacy Council and First Baptist Church, Decatur, will host the 31st Annual Homicide Memorial outside the church, located at 308 Clairemont Avenue in Decatur. Broady will speak at the event.
April 22, 1 p.m. – Georgia's Criminal Justice Coordinating Council and partner agencies will host a virtual ceremony.
April 24 – Premiere of "Run for Justice," a virtual 5K run/walk fundraiser to benefit LiveSafe Resources and SafePath Children's Advocacy Center. Participation is limited to the DA's office and partner agencies, though the hope is to make it an annual public event beginning next year.
This is the 40th anniversary of National Crime Victims' Rights Week, which was established by President Ronald Reagan in 1981.
"Victims suffer emotionally, physically, and financially from the criminal acts committed against them. As a community and as service providers, we have an obligation to recognize the impact of crime on victims and to provide resources and assistance to help victims heal," Kim McCoy, director of the DA's Victim Witness Assistance Unit, said in a news release. "This week of recognition and these planned events reinforce the commitment of this office to serve crime victims with dignity, respect, and honor and to engage community partners in the continuation of victim services, to build trust, and to engage the entire community in these efforts."
---
CHAMBER CHAIR: It's been a tradition following each Cobb Chamber of Commerce annual meeting that the MDJ publishes a photo of the outgoing chairman congratulating the incoming chairman. That would have been impossible this year as 2020 Chairman John Loud of LOUD Security Systems has signed on for a second year at the helm. Not to slight the chamber's chief by denying him the newspaper's spotlight, the MDJ superimposed Loud congratulating Loud. The tradition lives on.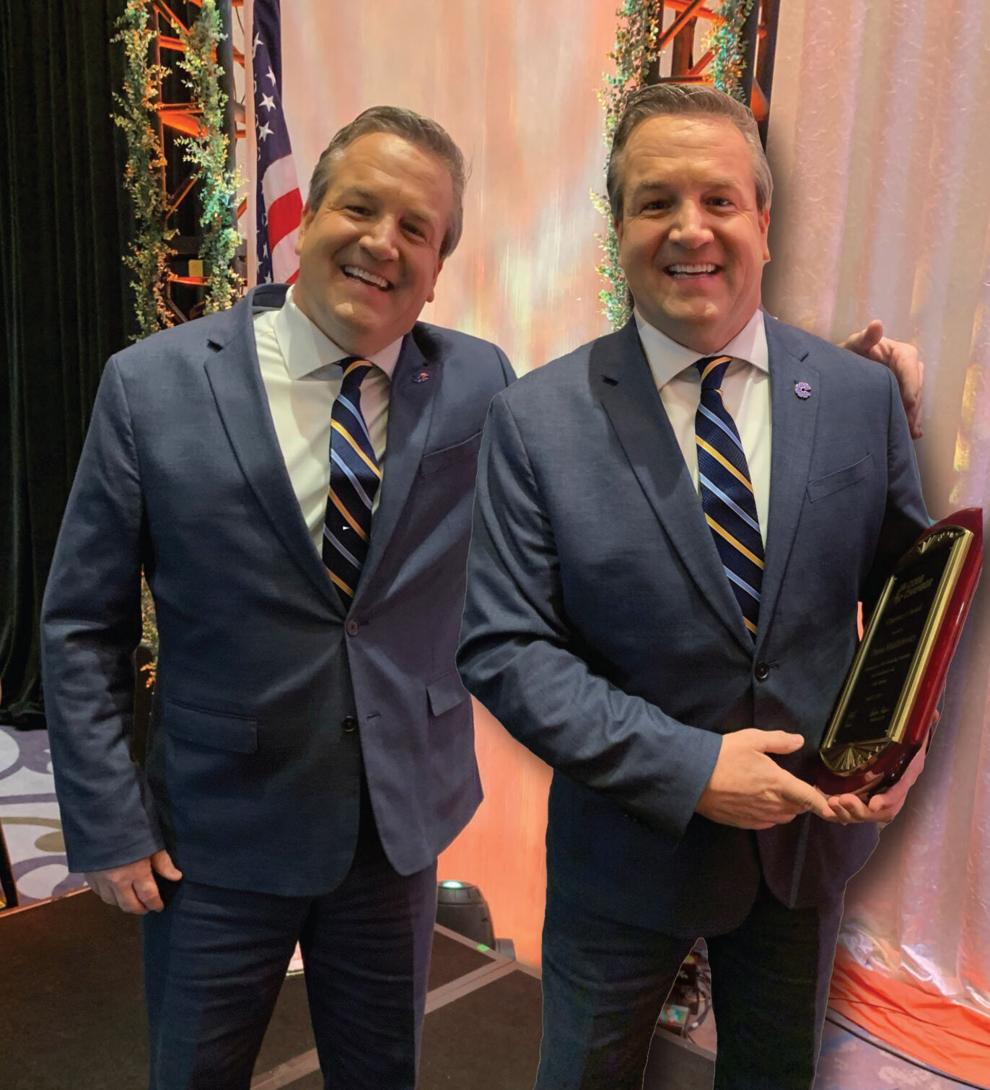 ---