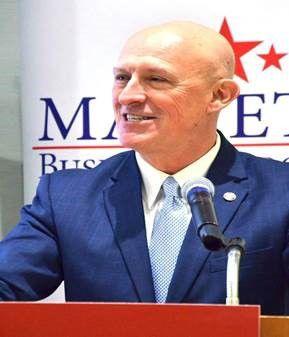 EARLIER THIS WEEK, state Rep. David Wilkerson, D-Powder Springs, the new chairman of the Cobb Legislative Delegation, raised concerns about former Cobb District Attorney Vic Reynolds' approach to gang prosecution, saying whoever Gov. Brian Kemp selects as his replacement needed to have a more sensitive touch in tackling the criminal gang issue.
State Rep. Bert Reeves, R-Marietta, contacted AT to say he was "very troubled and disappointed" by Wilkerson's comments and those of Michael Owens, chairman of the Cobb Democratic Party.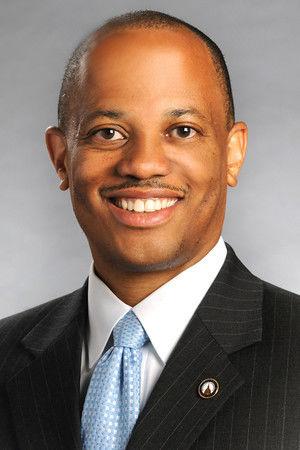 "Rep. Wilkerson's comments earlier this week that our DA's office has been 'too aggressive' and needs a more 'sensitive approach' to gangs, along with Mr. Owens' comment in the Atlanta Journal Constitution from Feb. 1 that Cobb's efforts to fight back against these gangs is a 'manufactured crisis' were both extremely misplaced," Reeves said.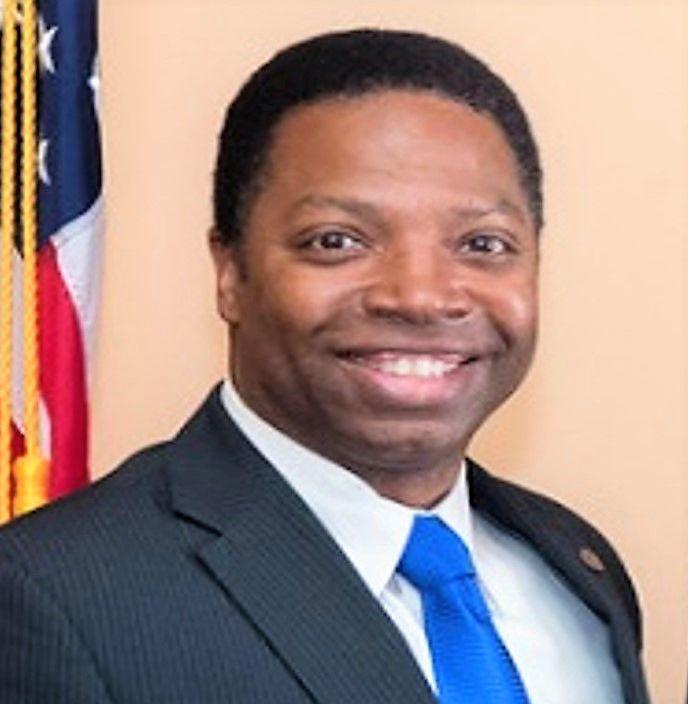 Reeves said he's prosecuted gangs as a Cobb assistant district attorney and helped rewrite significant portions of Georgia's anti-street gang laws as a legislator.
"As a lawyer in private practice, I've been appointed by the Cobb Juvenile Court to represent several young teens who have been recruited into local street gangs, and through this I've seen up close the devastating impact that gang recruitment brings on the young teens and their family," Reeves said.
The Marietta Republican serves as a member of Georgia's State Advisory Group for Juvenile Justice.
"I can talk about the issue with expertise," Reeves said. "Street gangs in Cobb operate with aggression and they wreak havoc and crisis on our community. They are highly insensitive in ways that destroy the lives of young people, and it is not the district attorney that is destroying those lives. They are destructive; they harm people: children, adults, and the elderly — without conscience and with no regard for circumstances. They do not feel remorse and they do not show compassion. They are indiscriminate. These criminals are threats to the fabric of our public safety. They must be stopped, and they must be punished."
At the same time, Reeves said the problem must be aggressively faced head on by intervening where the problem begins: with the recruitment of our children.
"The other side of this coin is where Cobb and Georgia are already focused and working incredibly hard," he said. "The State of Georgia places a tremendous amount of focus on identifying our children who are vulnerable to the gangs, and utilize every resource available to save these children. We are fortunate that Cobb County is helping to lead the state on this issue.
"To suggest that Cobb's approach is too aggressive or that this is a manufactured crisis is beyond comprehension," Reeves said. "Ask one of the countless victims of gang crimes what they think? Ask the desperate mother who can't get her son out of a gang, as she watches him slip away, if she thinks this issue is manufactured? Spend time in our juvenile court system and watch what they are actually doing to save these children, even though it may contradict your narrative. If the Democrats do indeed believe they can win the DA Office in 2020, I dare say that ignoring this aggressive crisis is not the pathway to victory."
Reynolds, who started his new position as director of the GBI this week, said Wilkerson is "absolutely correct" that prosecutors need to be judicious when applying Georgia's anti-gang laws. However, he challenged any critic to find a district attorney that used the law more carefully than he did in Cobb County.
Reynolds said it was "categorically not true" that he would charge someone with violating the anti-gang law simply for wearing the same color clothing.
"Contrary to what David may think or believe, and I mean this in a respectful sense, that just doesn't happen in Cobb County. It never did," he added.
Reynolds explained that to be charged under the state's anti-gang law, a person has to commit a gang-motivated crime. The state has to prove the person is in a gang and that a crime was committed in furtherance of the gang.
"You don't charge people simply by who they associate with, by what colors they wear," he said.
---
MAYORAL MATTERS: The mayors of four of Cobb's six cities are up for election on Nov. 5. In January, Austell Mayor Joe Jerkins said after nearly three decades as mayor, he would not seek reelection due to his worsening Parkinson's disease. Powder Springs Mayor Al Thurman is on record as planning to seek reelection and this week we've also heard from Kennesaw Mayor Derek Easterling, who reports that he will seek a second term also.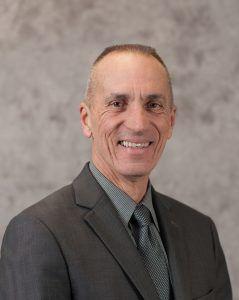 "Mostly it's because I truly enjoy serving my community and the community has been very receptive and very supportive of what we've done, and now that I've gone through the learning curve, I would like to continue that, but again, it's more about continuing to serve than it is about anything," Easterling said.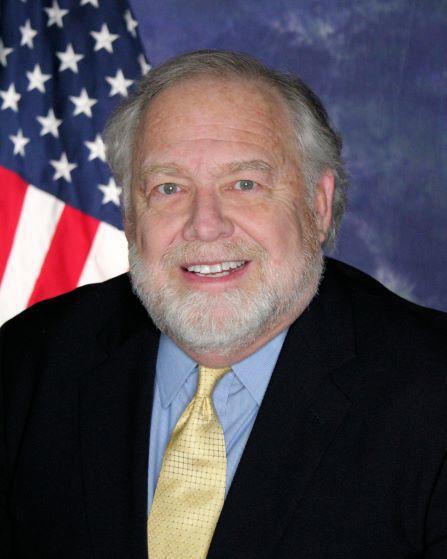 First elected mayor in 1985, Smyrna's Max Bacon said he's waiting on a clean bill of health from his doctor, who he's meeting with in March, before deciding what to do. Bacon had two heart attacks in 2016.
"If I get a good OK with my doctor, I'd probably say it's 99 percent sure I will run. I feel better than I have in a long time," Bacon said.
---
HISTORY: First Presbyterian Church of Marietta will officially open the History Room following its 11 a.m. service on Sunday.
The community is invited to view artifacts, letters and other important church documents. The Rev. Joe Evans, senior pastor, will conduct a brief dedication and longtime FPC member and historian Florrie Corley will cut the ribbon. The church is located at 189 Church Street.
---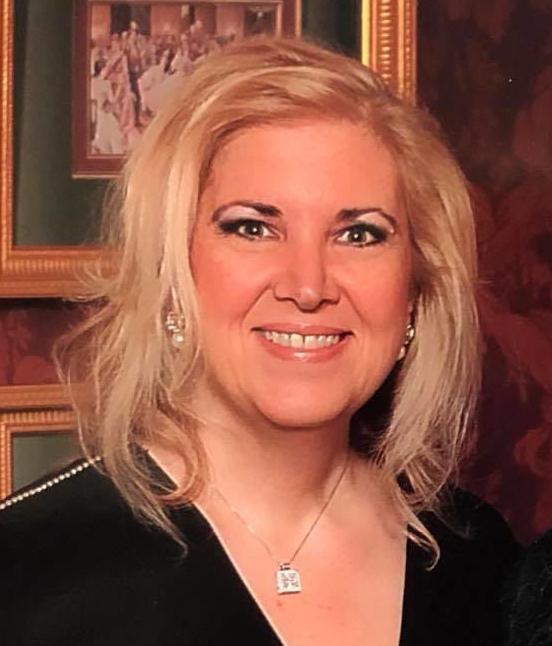 APPOINTMENT: Alice Summerour has been re-elected as chairman of Cobb County's SPLOST Citizen's Oversight Committee. This citizen's group keeps an eye on how the county spends the revenue collected from the one-percent sales tax, assuring the county's actions are expedient, organized and accountable.
---
FROM THE BAR: Georgia Supreme Court Chief Justice Harold Melton said it was good to be home as he addressed the Cobb Bar Association at its monthly luncheon Thursday. Melton said a strong start to his life and career began right here in Cobb County, having attended East Cobb Middle School and Wheeler High School.
"This is home," Melton said. "I cut my teeth in law interning for Justice (Harris) Hines," referring to the late Marietta attorney and Supreme Court chief justice and Melton's predecessor in that position. "So the Cobb County bar was my first exposure to what a legal community was. I didn't know that this was the gold standard. You should know, I brag about the Cobb County bar and the community that you have wherever I go … so it's always a pleasure to be here. It feels like home."
In other lawyerly news, Darrell Sutton of the Sutton Law Group in Marietta will soon be running the State Bar of Georgia. Sutton will take over from outgoing president Ken Hodges, who recently was elected and is serving on the Georgia Court of Appeals. Sutton's installation will take place at the state bar's annual convention June 6-9 in Orlando.
At Thursday's luncheon, Sutton presented (and the association approved) the slate of nominees for the 2019-20 term of the Cobb association which will be installed March 21: President-elect Stephanie Steele, Treasurer Chase Swanson, Secretary Soo Hong, six trustees-at-large: Ryan Ingram, Amanda Moulthrop, Brendan Murphy, Amanda Riedling, Carlos Rodriguez and Adam Rozen.
Current President-elect Jim Hogan will step up to take the place of outgoing association president Maddox Kilgore.