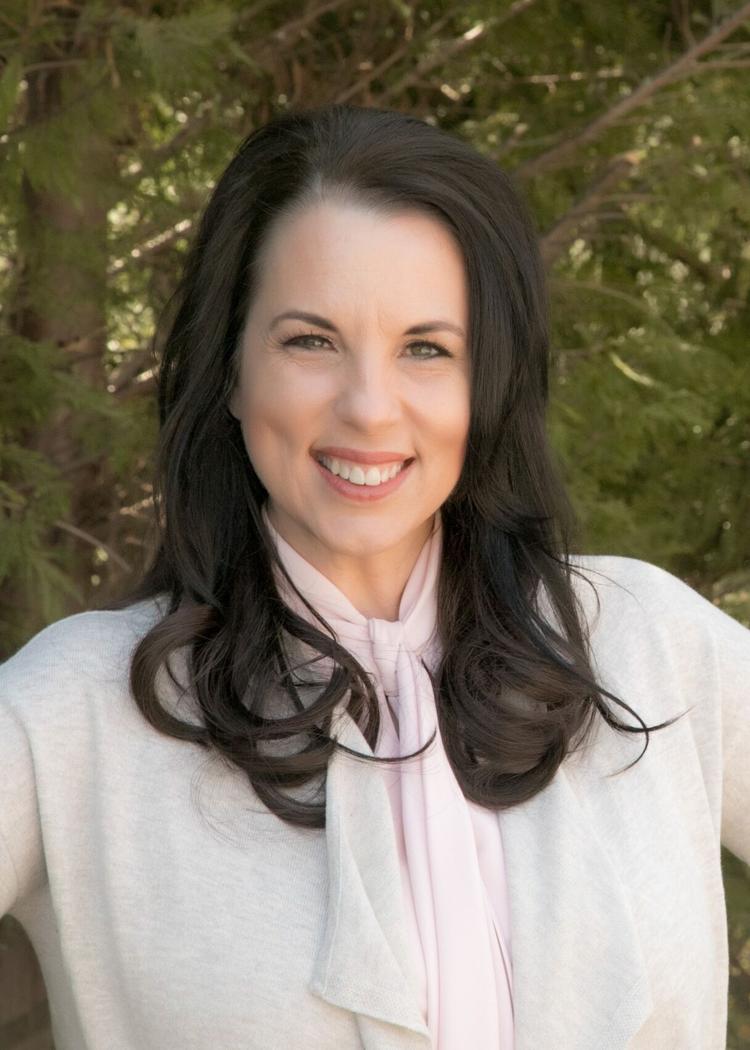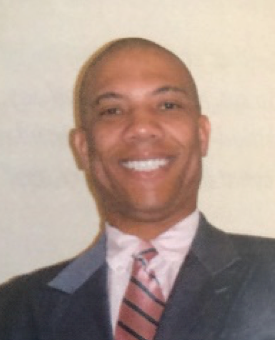 During last week's Cobb Democratic Women's forum, Democrat James Ryner, who is challenging state Rep. Ginny Ehrhart, R-west Cobb, said the difference between the two of them is he isn't vengeful.
Around Town has since heard from Rep. Ehrhart, who reports that overall, it's been a relatively quiet campaign season in House District 36.
The most tedious part to date, she relayed, has been reading "the ever growing list of reasons why my opponent is so profoundly unqualified to represent West Cobb in the Georgia House of Representatives. There are many to choose from, like the absence of any cohesive campaign or a defined platform, and a general alignment with race-charged, identity politics.
"There's also the recent Georgia Campaign Finance Commission report showing that Mr. Ryner has not reported any of his campaign contributions. Not a single dime," she said. "This despite publicly fundraising and thanking people online for their donations. If that weren't bad enough, he also references his lifetime experiences in his hometown of Harlem, New York, as a qualifying factor for representing Cobb County in the Georgia House. (Cue an eye roll. The audaciousness of that latter point is rather offensive to this Georgia girl.)"
Ehrhart also addresses Ryner's public jab in calling her "vengeful" for her sponsorship of the Vulnerable Child Protection Act.
"I'm guessing he doesn't understand this issue at all. In fact, I'll bet my Christmas ham he never actually read the bill," she said. "His comment was, 'from-what-I-heard-what-my-opponent-did.'"
Were Ryner to read her bill, she said he would understand the many ways it protects Georgia's children from irreversible harm.
"The first lesson of legislating is to know your facts and Mr. Ryner missed the mark. The truth is, the result of a state-wide poll on this issue was clear. 92% of Georgians oppose puberty-blocking drugs, chemical sterilization, and sex change operations in children under the age of 18. It's not vengeful, Mr. Ryner. It protects kids from making permanent, life-altering changes to their bodies until they reach an age when they're mature enough to make this irreversible decision. Furthermore, the bill has broad support among members of the LGBT community who see this for what it is, a child abuse issue. I'm not sure what sort of values Mr. Ryner brought with him from Harlem, New York, but here in Georgia we don't take kindly to medical experimentation on children.
"In the end, I'm optimistic about this bill's path forward, confident in my victory in November, and eager to continue all the work that West Cobb voters elected me to do," Ehrhart said.
AT was unable to reach Ryner by press time.
---
SENATE DEBATE: Republican U.S. Sen. David Perdue has announced a series of debates with his Democratic opponent, Jon Ossoff.
The debates and the news organizations that will host them are as follows:
♦ Oct. 12 — Atlanta Press Club/Georgia Public Broadcasting
The debates are the result of "months-long negotiations with Georgia-based news outlets," the release announcing them noted, before taking a jab at Ossoff: "Senator Perdue's Democrat opponent was aware of these negotiations but repeatedly made false claims that they were not taking place."
In June, Ossoff challenged Perdue to five televised debates, tweeting, "Come out and defend your record."
Perdue's announcement noted the three debates are "the same number that were held during Senator Perdue's 2014 general election."
---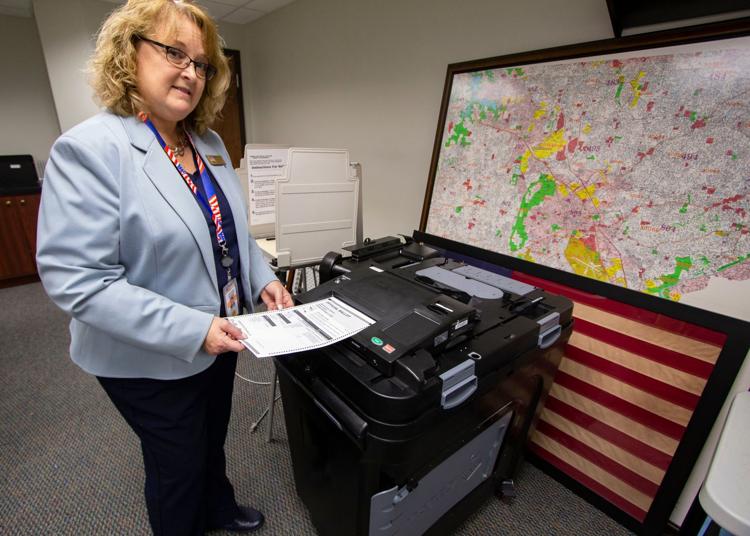 SPEAKER CIRCUIT: Janine Eveler, Cobb County's elections director, will speak to the League of Women Voters of Marietta-Cobb County in an online event from 5 to 6 p.m. Thursday about the Nov. 3 election. To register, visit the league's Facebook page: www.facebook.com/LWVMC. ... Political strategist Heath Garrett, former Sen. Johnny Isakson's chief of staff, is Monday's speaker at the Metro Marietta Kiwanis Club. The meeting, which begins at noon, is virtual. Garrett will be speaking about "2020 — The Most Disrupted Campaign in Modern History." For more information or to make a reservation, please email metromariettakiwanis1957@gmail.com and provide your name and email to receive the access code to the meeting.
... RNC Committeewoman Ginger Howard and Dr. Alveda King, niece of Dr. Martin Luther King, are the speakers at the Cobb Republican Women's meeting on Sept. 25.
The event is at the the Hilton Atlanta/Marietta Hotel & Conference Center from 11:30-1 p.m. The club will also have a meet-and-greet for candidates at 11-11:30 a.m. prior to the meeting.
---
WITHER TOWN CENTER MALL? At the Board of Commissioners' Sept. 4 work session, west Cobb Commissioner Keli Gambrill said, "I'm sure we've all heard what's going on at Town Center mall."
"That it's going to close?" east Cobb Commissioner Bob Ott asked.
North Cobb Commissioner JoAnn Birrell interjected.
"No. There's an article on Cobb Central's Facebook — We haven't heard it from Simon," she said, referring to Simon Property Group, the company that owns the mall.
"No, but they're in arrears right now," Gambrill replied.
Birrell brushed it aside as a rumor, and said it wasn't the first to circulate about the mall.
"We don't need to be getting into rumors on public TV here," she said. Ott concurred.
Unlike typical board meetings, the board's work sessions are not broadcast by the county. Nor was a TV news station present.
Perhaps realizing her gaffe, Birrell added: "Well, (reporter Aleks Gilbert) is here, so we will be in the MDJ."
---
ON THE RIGHT: The Trump campaign has released an ad featuring Kim Sherk, president of the Georgia Federation of Republican Women.
In that ad, Sherk talks about why Joe Biden is not right for the presidency and why Trump deserves a second term.
"As a small family business owner in Cobb County, Georgia, I feel compelled to speak in gratitude and support of the outstanding work President Trump has accomplished in creating a positive environment for businesses to thrive in our state and our nation," Sherk told AT. "We are creating more jobs and valuing new workers, which to me is driving the American Dream."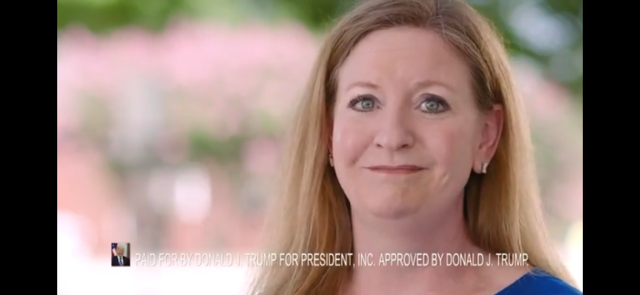 ---
ON THE LEFT: In a Sept. 10 post on its Facebook page, the Cobb Democratic Committee chaired by Jacquelyn Bettadapur ripped Cobb Schools Superintendent Chris Ragsdale, which is becoming a theme under her leadership.
"Marching in step with GOP dictates, Cobb County School Superintendent Ragsdale released a half-baked plan to reopen schools without sufficient public health protections. And now with revised, phased-in reopening plans, Republican School Board members continue to entertain a small, vocal group of agitators seeking to undermine the school mask mandate and ridicule teacher and staff health concerns," the post reads.
---
ENDORSEMENTS: Speaking of the Cobb school board, Democrat Charisse Davis has announced she is endorsing Democrats Vickie Benson, Julia Hurtado and Lindsay Terrebone, who are hoping to defeat Republican school board members Randy Scamihorn, David Banks and Brad Wheeler, respectively.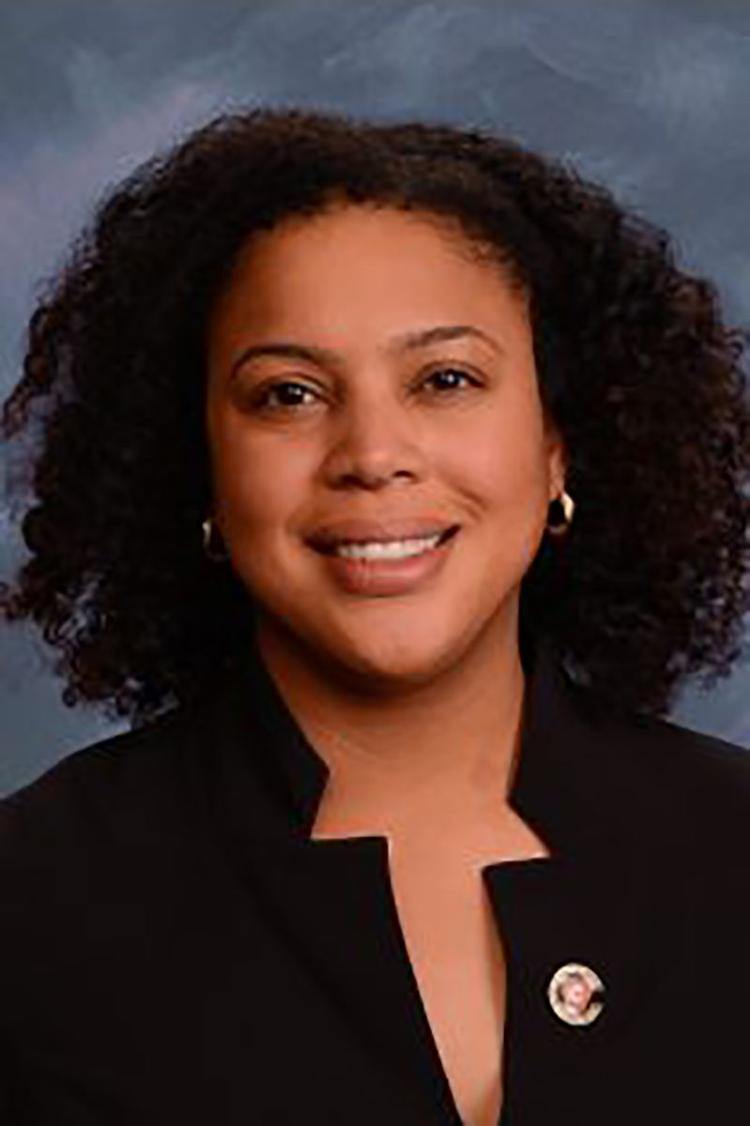 "I am so proud to endorse the women running on contested races for seats on the Cobb Board of Education," Davis writes. "They are ready to get to work on making sure that our district is strong for all of its children."
Democrats need to win only one of those seats to have a voting majority on the school board.
---
KEY ELECTION DATES: Cobb's elections department reports the state vendor doing Cobb's absentee ballot mailing and the first ballots are going out on Friday. Absentee ballot drop boxes around the county will open on Saturday, Sept. 19, and be available 24/7 until 7 p.m., Tuesday, Nov. 3, to return your Nov. 3 ballot. There are currently 10 drop boxes, with six more coming soon. Registered voters can request an absentee ballot at ballotrequest.sos.ga.gov. The deadline to register to vote in the general election is Oct. 5. Changes can be made at mvp.sos.ga.gov. Personalized sample ballots are available by logging into mvp.sos.ga.gov. For more information, visit CobbElections.org.
---