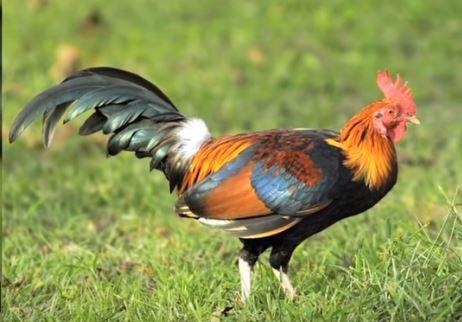 Jim Puckett, mayor of Fitzgerald, Georgia, has told local reporters he's planning to build a 62-foot tall chicken-shaped topiary, six feet taller than Marietta's 56-foot Big Chicken.
If, by some strange chance, you've never heard of Fitzgerald, Georgia, it's in south central Georgia and has a population of just over 9,000.
Marietta and Fitzgerald actually have a lot in common: Marietta is home to celebrities such as country music legend Travis Tritt and Braves shortstop Dansby Swanson, first overall pick in the 2015 Major League Baseball draft.
Fitzgerald has given rise to its own share of big names as well. Among its noteworthy residents are Charlie Paulk, seventh pick of the 1968 NBA draft, and Forrest Towns, who ran track in the 1936 Summer Olympics, according to Wikipedia.
And while Marietta hosts the Major League Soccer champion team Atlanta United and is a stone's throw from the Atlanta Braves' SunTrust Park, Fitzgerald is something of a sports town as well: it hosted a minor league baseball team from 1948 to 1957.
With no baseball to watch for 62 years, Fitzgerald residents have apparently come up with alternate ways to entertain themselves, including tending to wild chickens.
According to the Fitzgerald tourism website, downtown Fitzgerald is home to an invasive species of Burmese chicken.
"Fitzgerald residents have a love/hate relationship with these wild birds," reads the website the city presumably created to attract visitors. "Some folks buy seed and feed them regularly; others chase them out of their yards and gardens with a broom and a few choice words. Whether loved or hated, Burmese chickens are a familiar part of the Fitzgerald scene. They wake you up in the morning, create minor traffic problems and some claim even keep the bugs away."
Hizzoner Mayor Puckett told reporters he aims to leverage the city's infestation to attract tourism dollars, thus the giant topiary.
Marietta spokeswoman Lindsey Wiles called for torches and pitchforks on social media.
"Currently organizing the revolt now, we will assemble at City Hall," she posted – facetiously, one assumes.
But Mayor Steve Tumlin, who makes a habit of handing out Big Chicken lapel pins, seems to be taking the challenge in stride.
"I think it's flattery," he said with a laugh. "There's room enough for us all to think big. But to imitate us is flattery … the way I look at it, Marietta will welcome it into the world of the Big Chicken.
---
FENNEL FAREWELL: A sooner than expected change of address for eight-year Smyrna City Council member Ron Fennel has resulted in him having to abandon his seat.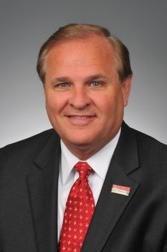 Fennel represented Smyrna's Ward 7 until Oct. 7, when he announced at the council's regular meeting he was no longer living in Vinings Estates and therefore could not represent the community, per city code.
"I'm here on an earlier than expected mission," he said from the public lectern at the meeting. "It's a testament to the city of Smyrna, our city's appeal and the strength of the real estate market that I had the good fortune to find myself in this position."
Fennel, first elected in 2011, and his wife Cindy, had earlier decided to move so their sons, aged 12 and 13, could attend school in a different part of Cobb County.
At the City Council's first regular meeting in August, Fennel announced he would not be seeking reelection for this reason, but he expected to finish the end of his current term through Dec. 31.
Instead, his home sold within 24 days of being advertised on Sept. 6, he said at the Oct. 7 meeting.
"Smyrna's real estate market remains strong," Fennel said. "I give today my notice and take leave of my responsibilities and declare the Ward 7 post vacant for the time being. Fortunately the election is less than 30 days away so there will be a new face to fill that seat in short order."
Hotel manager David Monroe and professor Lewis Wheaton are vying for the Ward 7 seat in the Nov. 5 elections.
The winner will be sworn into office sooner than other successful candidates, as the seat is vacant, Smyrna's community relations director Jennifer Bennett told the MDJ.
She said Ward 7's new representative should be sworn in before the end of the year, followed by the other newly elected council members on Jan. 1, as is customary.
---
PARKS & REC: Another change at the Smyrna government level has just occurred, with Cheney Woods neighborhood resident Kamma Manion appointed to the city's parks and recreation commission.
Manion, 43, is a stay-at-home mom with a four-year-old daughter who is keen to get more involved in the community.
She learned about the opportunity to fill the commission seat vacated by Eric Fernald when speaking with Smyrna City Council member Susan Wilkinson.
"I would like to see that all citizens of Smyrna are served, not just the ones that live around the city center, Manion told the MDJ Tuesday. "Right now we have a problem where we don't have parks in some areas."
She said she's curious to know how Smyrna's federal funding for parks and recreation is administered, to ensure it's helping the citizens in the communities it's intended for.
"We have some beautiful parks here but some are hard to get to if you don't have a car because we're not a very walkable city," Manion said. "A lot of neighborhoods don't have access to the things that people living in downtown Smyrna have."
Manion's appointment, to serve a two-year term ending December 2021, was approved 6-0 without discussion by council members at their regular meeting Monday.
---
SCHOOLS & VAPING: At Thursday's Cobb school board afternoon meeting, Tina Bullock, Atlanta attorney and mother of Cobb students was the sole public speaker. Bullock proposed to the board that she could represent them in a lawsuit against Juul and other electronic cigarette makers in light of vaping-related deaths and injuries.
As of October 15, the Centers for Disease Control and Prevention has reported more than 1,400 lung injury cases across 49 states (all except Alaska) associated with the use of e-cigarette or vaping products. Thirty-three deaths have been reported in 24 states, according to the CDC.
"I don't know if you're aware that school districts have joined in litigation. The cases have been consolidated in the Northern District of California. We had four school districts that have filed," Bullock said. "We would love to talk to you more about writing a proposal to represent Cobb County in that litigation."
When Around Town asked Superintendent Chris Ragsdale for his opinion on the proposal, the superintendent said he wasn't aware of the vaping injuries and deaths outlined by the CDC. But, he said, the district implemented a vaping policy years ago and has zero tolerance for the products.
"I have no earthly idea about it, so I'd have to have the data," Ragsdale said. "What we're doing we've been doing for a while, as far as making sure we're cutting down as much as we can on vaping."
Vaping products are not allowed on campus, according to district policy.
---
SENIORS & TAXES: Discussion on the Cobb County senior school tax exemption reared its head again on Thursday.
School board members were discussing the district's finances when board member David Banks asked Chief Finance Officer Brad Johnson what revenue the district loses from the annual exemption, which allows Cobb residents 62 and older to avoid all school and school bond taxes.
"Right now, the 62 and over exemption lost revenue is $122 million. Moving into the future, we just don't know where (it will) plateau," Johnson said. "It just depends on the population and how the population changes."
Board member Randy Scamihorn countered Johnson's calling the $122 million "lost" revenue. Scamihorn said school district revenue that was never in the district's coffers can't be lost.
"I'm not sure that that's an accurate description," he said. "I really don't know if lost is the right term."
"I'll work on that," Johnson replied, prompting an, "I'll help you," from Scamihorn.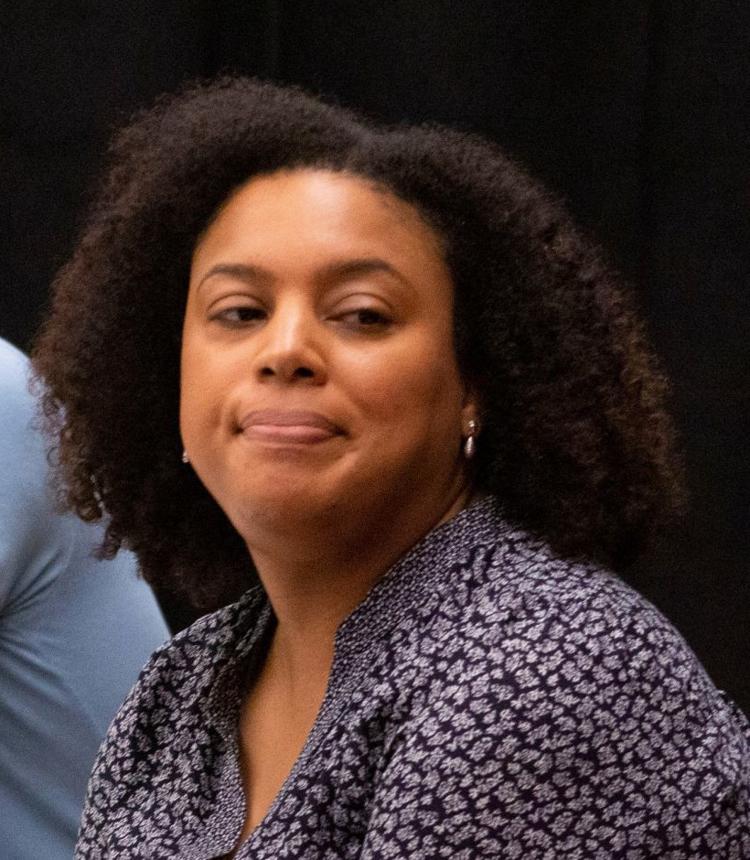 Board member Charisse Davis thanked Banks for broaching the topic, before launching again into a pitch she made to the board at its May retreat.
Davis began by saying the senior exemption accounts for 27% of the total tax digest, when in 1990, it accounted for only 9%.
"This has not only gone up, but gone up a considerable amount. I've brought it up before, just about the sustainability of it, and this is why it came up at the retreat, that it would be a good idea to have it studied," she said, beating a drum she has pounded since 2018, before she took her seat on the board. "There's just no way that we can act like this won't affect us."