Local attorney Lance LoRusso, general counsel for the Georgia Fraternal Order of Police, offered some comforting thoughts on his Facebook page Monday.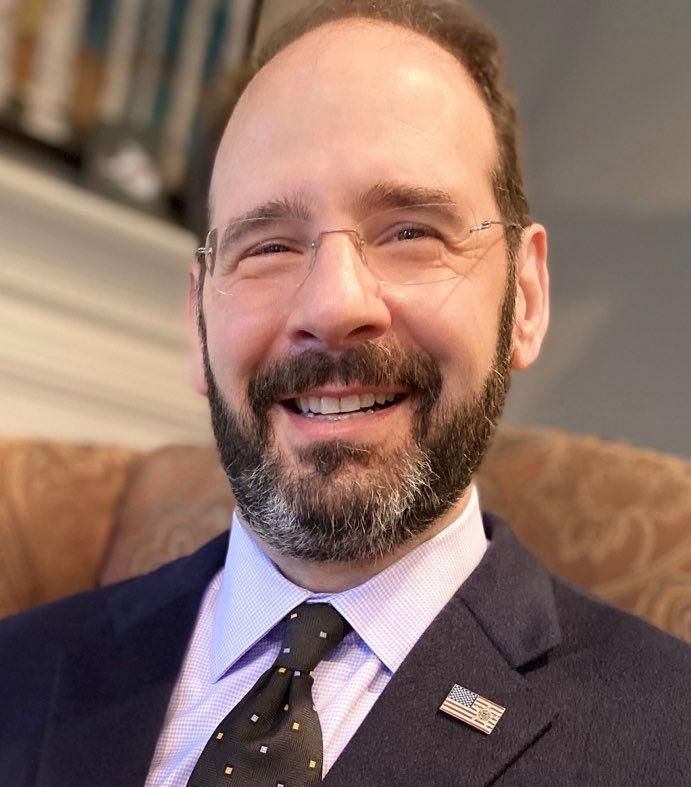 If you call 911, highly trained professionals will answer the call at any time of the day or night at great risk to themselves and their families. Thank God they are there for you.
The pain in social distancing is because we are a society. Despite our differences, we care about and want to be around each other. Remember that when the precautions are lifted.
If you think these precautions are onerous, say a prayer for the healthcare workers and companies who research vaccines, develop medications, and work hard everyday to ensure these are rare events.
This is not the "end of days," the apocalypse, or the beginning of the new world order. It's a medical emergency. If it was the end of the world, you would have no doubt in your mind or your heart.
Like our public safety clients, we are open and doing business. We have folks working remotely in two states to protect those who safeguard and serve our society.
"Take care of yourselves, take care of each other, take precautions, use your heads, and be thankful. Use take out and gift (cards) to keep restaurants in business. Abundance, peace, and good times await us," LoRusso said. 
---
SICK BAY: Frequent MDJ letter to the editor writer Scott Chadwick is in critical condition in the ICU at Kennestone Hospital, where he has been placed on a ventilator. He has tested positive for the coronavirus.
Chadwick is a member of the Kiwanis Club of Marietta, and Pat Huey, the club's executive director, advised club members: "For those of you who sat at Scott's table at our last Kiwanis meeting, March 12th, you should consider being tested especially if you have any symptoms."
AT wishes Mr. Chadwick a speedy recovery and hopes to see many more letters to the editor sent to the MDJ.
---
FAKE NEWS: When south Cobb Commissioner Lisa Cupid turned on the news Sunday night, she wasn't too pleased.
The U.S. Food and Drug Administration had just sent Gov. Brian Kemp a letter asking him to reopen the Sterigenics plant in Cobb County, which has been closed since last summer over concerns about its emission of a cancer-causing chemical it uses to disinfect medical devices. The FDA reasoned that its ability to sterilize things such as medical masks and gowns, which have been in short supply, could help doctors in their fight against the coronavirus.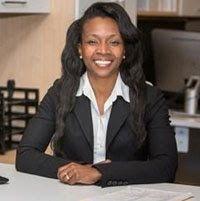 News station 11Alive attributed a statement to the Cobb County Board of Commissioners, which asserted, in part, the county's "desire to do anything to help stop or slow the spread of the disease."
Cupid said she was "disheartened" to see the statement attributed to the board, saying a willingness to do "anything" implies a willingness to "allow Sterigenics to operate despite County actions to limit its operation due to concerns about increased cancer-risk to neighboring areas.
"I am of the firm belief that we should not be tackling one health issue by exacerbating another one," she continued. "I do, however, believe that the county can take additional measures to stop or slow the spread of COVID-19 which can include limiting gatherings of 10 or more among other measures."
---
Kneel Before Zod: Retired east Cobb businessman Larry Savage, who is running in the Republican primary for county chairman, observed on his Facebook page Tuesday afternoon that he had just watched the special-called meeting of the Cobb Board of Commissioners concerning its ongoing response to the coronavirus.
"Just to begin, I'm concerned about how much discussion had obviously taken place prior to the meeting, particularly about a new 'Policy' proffered by Chairman (Mike) Boyce along with a Declaration of Emergency that would relieve the Board of Commissioners of their responsibilities and empower Chairman Boyce to run everything as he sees fit, including making new policies," Savage posted.
"He evidently intends to appoint himself as 'Incident Commander; in charge of everything. Then I'm concerned about continuing discussion that is to take place after the meeting. Too much public business being done outside the public meeting. Also mentioned but not shown, and not included with the meeting agenda, is the 'policy' they, or he, will decide on. Will the public get to see the 'policy,' or should we just keep our mouths shut and obey?"
---
ELECTION CHANGES: It's easy to lose track of outdated schedules while in the midst of a pandemic, but Tuesday was to have been the day when Georgians went to the polls to vote their presidential preference.
The results likely would have been anti-climatic: Donald Trump as the Republican winner and with his recent thrust to the top, Joe Biden on the Democratic side.
Coronavirus pushed that election to merge with the May 19 primary. That election will be a doozy with two senatorial races (due to Sen. Johnny Isakson's retirement) and the presidential nominees along with Congress, state and local officials all on the ballot. Once nominees are selected, citizens will again vote their choice in the Nov. 3 general election.
---
GOOD DEEDS: Three Democrats running for office have teamed up with MUST Ministries to convert the former Mableton Fire Station into a "temporary hub for food distribution" during the coronavirus crisis.
Craig Owens, a candidate for Cobb Sheriff; Sheila Edwards, a candidate for Cobb Commission's District 4; and Terry Alexis Cummings, a candidate for state House District 39, are among those who have helped set up the makeshift pantry.
The hub is accepting nonperishable food items and will collect donations Mondays, Wednesdays, Fridays and Saturdays between 11 a.m. and 4 p.m.
They are also asking for volunteers in good health to help run the pantry.
---
POLITICAL PLATTER: In non-coronavirus news, Republican Cobb school board Chairman Brad Wheeler will face Democrat challenger Lindsay Terrebonne in the Nov. 3 general election.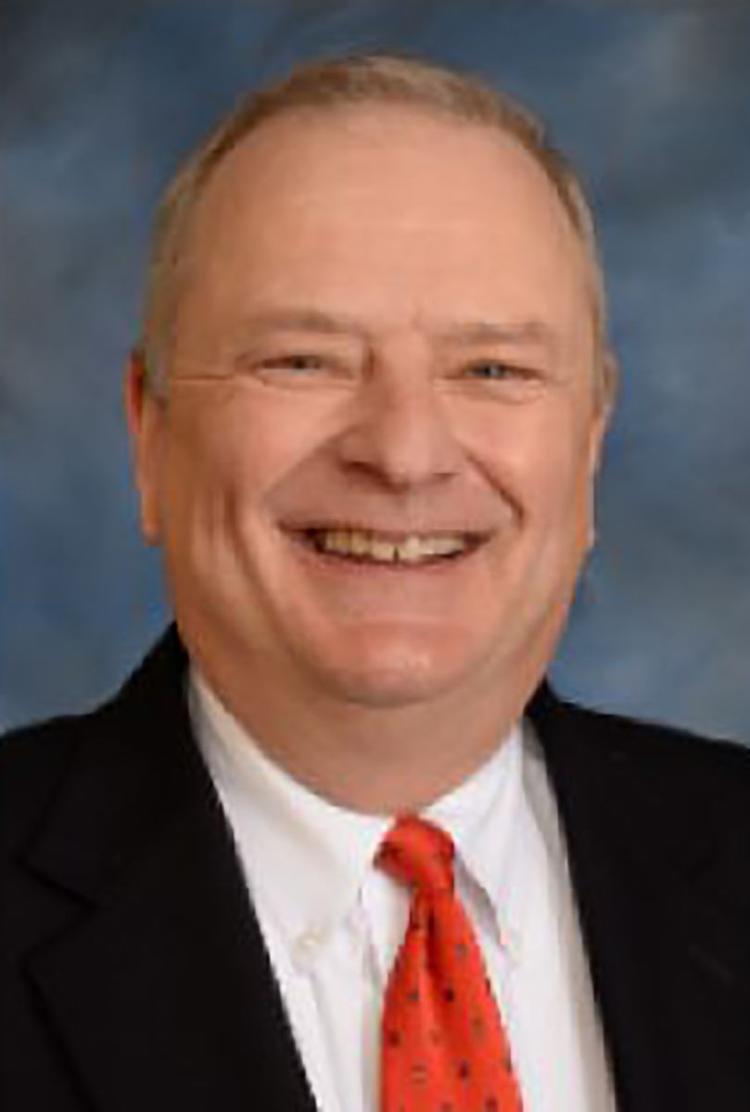 Terrebonne, a Kemp Elementary School council member, said she wants Post 7 families to "have a representative with a shared experience of parenting in today's society." She said she left her career in logistics after her oldest child, now in third grade, was born to focus on her family.
She uses the usual campaign language, saying how she is an education advocate — is there a school board candidate who isn't? — and of needing a fresh pair of eyes for the office, a line that could be used in any campaign from here to the Pacific. She was rather short of policy specifics, instead telling AT she'd work with the rest of the school board and listen to the community to form policy. She did say she would focus on retaining and including special needs students.
"I think a lot of special needs students are getting left out right now," she said.
Terrebonne said she'd spoken to families who said when their child received some kind of diagnosis that would have required a school accommodation, they've left the school district because it hasn't been able to serve their children.
"I think that we can do better," she said.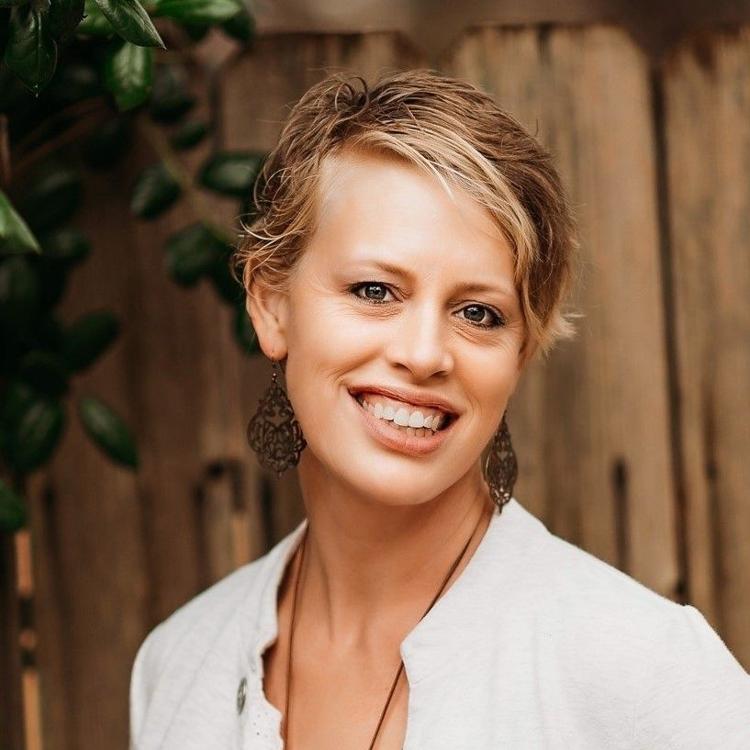 On the issues, the Powder Springs mom largely echoes sitting board Democrats and other Democratic candidates.
She says board comments, removed from public meetings last year, should be reinstated, because constituents deserve to hear what's on their elected officials' minds.
"I always am interested in hearing more from the representatives. I would love for them to be able to explain their votes and give us a little more background information and why they're voting a certain way or what they feel on a certain issue," Terrebonne said.
She also said she would support the hiring of a chief equity officer in the district, a staff position that Democrats on the board have called for that would be tasked with addressing alleged instances of racism and discrimination in Cobb schools and ensuring equitable treatment across the district.
"It's our responsibility to make sure that schools are safe and equitable places for all of our students, and if we have somebody able to focus on that in a more concerted effort, I think that would be more beneficial for everybody," she said.
As for the senior school tax exemption, which allows Cobb residents ages 62 and over to forgo paying school taxes, Terrebonne said it's "not really within the realm of school board." (The Cobb Legislative Delegation would have to bring any changes to that exemption to a vote at the Capitol.)
But, she added, it would be something that would be "interesting to evaluate."