The much-anticipated Cognia accreditation report on the Cobb County School District is expected imminently. Indications from officials are that the release could come in the next few days.
The Cognia review was prompted by some 50 complaints against the school district lodged by parents and others (a miniscule number in view of the 111,000-plus students enrolled) and the three Democrats on the school board. (Keep in mind, indications are most of the complaints targeted the board itself, not the stellar ranking Cobb schools has on just about every child education benchmark.)
Much is at stake. Loss of school accreditation comes with dire consequences. Some see the Cognia review of neighboring Gwinnett County Public Schools as a positive sign. In that special review, Gwinnett district retained its accreditation.
But with Cognia, a group that wields great power with little accountability to the public, there are no guarantees. If Cognia focuses on student achievement as it should and not board politics, expect a favorable report sometime this week.
---
SWASTIKAS IN SCHOOLS: In the wake of an uproar over antisemitic graffiti in two Cobb Schools this month and some criticism over the school district's handling in the immediate aftermath, Cobb school board Chairman Randy Scamihorn told AT he "wholeheartedly, without hesitation," condemns "any hate speech, any hate gestures, be they signs or graffiti."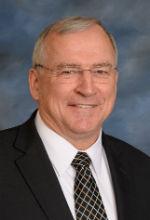 "There's no place for making people feel uncomfortable for what they believe," he said. "I hope the people responsible are just woefully ignorant, but that's no excuse."
In incidents less than a week apart, drawings of swastikas and the phrase "Hail Hitler" were found in bathrooms at Pope and Lassiter high schools. The schools have opened investigations, and principals have addressed the school communities.
After the school board's meeting was moved off Yom Kippur (Sept. 16), the holiest day in the Jewish faith, Scamihorn said he was invited by Senior Rabbi Larry Sernovitz to Temple Kol Emeth in east Cobb for a Yom Kippur service. There, he said he was "honored" to not only be asked to observe but participate. Scamihorn said he stood at the front and read from the Torah during the observance.
The school board chairman said he wanted to attend the service as a learning experience and to meet people at the temple, but he also said he wanted to demonstrate to students, staff and faculty in Cobb Schools that it's "unacceptable to make anybody in our community feel uncomfortable."
The school incidents provoked a large media response with even U.S. Sen. Jon Ossoff, D-Georgia, weighing in on the topic at Temple Emanu-El in Sandy Springs on Yom Kippur.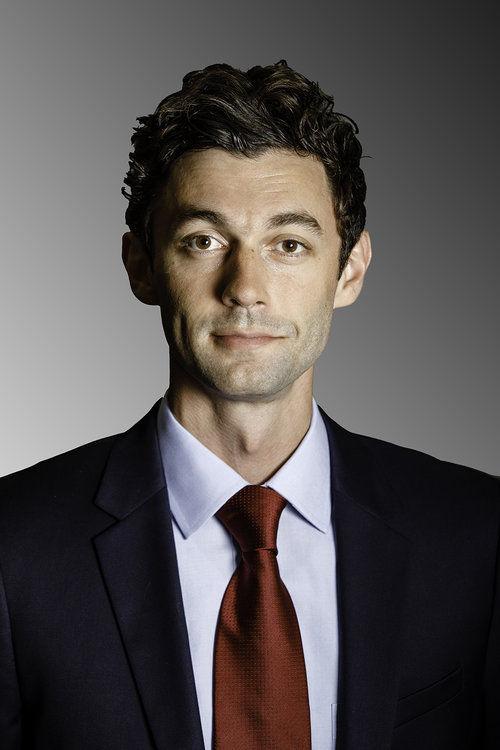 "My generation was raised with the words, 'Never forget' pressed in our minds," Ossoff, who is Jewish, said, before referencing the graffiti at Pope. "So when at Pope High School in Marietta, Georgia, a swastika and a tribute to Adolf Hitler are scrawled on school walls, during Yamim Noriam, our Days of Awe no less, it must enflame in us the same passion for the survival of our people that burned in the hearts of the generation that emerged from the Shoah (Holocaust)."
A petition created by the Atlanta Initiative Against Anti-semitism and related to the incidents in Cobb Schools has also gained traction online.
"We are asking the Cobb County School Board and its associated schools to recognize and condemn all forms of antisemitism that occur on campus and to allow school principals the authority to condemn these acts and offer programming to proactively educate the student body and community about antisemitism and to prevent further occurrences," the change.org petition, named "Act NOW Against Acts of Antisemitism in Cobb County Schools," reads. "The timing is urgent!"
The petition, which had garnered more than 3,000 signatures by Tuesday afternoon, urges community members, "in particular Cobb County parents," to make public comment at Thursday's school board meeting.
---
MASK DEBATE: The debate over whether to mask or not in public spaces during this pandemic continues to haunt officials, proprietors and citizens. The latest flap came in Cobb County Schools, where a trio of students were scheduled to be recognized at a school board meeting, but declined to attend after their request for the board to require everyone in the room be masked was turned down.
The three girls — Zoe Diaz, Dylan Merrill and Mia Rhea — won a state competition for their idea to create an app that would scan a product's barcode and indicate if that item was recyclable. That's certainly a notable achievement and one worthy of board recognition.
But a request from the girls that all board members, school officials and the audience be masked during their attendance at the meeting was denied by district administration. The fallout is that the young inventors, without a mask mandate, declined to attend.
Cobb administration says honoring the requested mandate would counter the district's "mask-optional" policy and set a precedent for similar requests.
Still, the board and administration are eager to honor the students and will do so at an upcoming meeting — as soon as the Mt. Bethel Elementary students are comfortable attending.
---
ALL THE NEWS THAT'S FIT TO PRINT: Marietta City Schools Superintendent Grant Rivera made an appearance in the New York Times this week in a story about a novel approach some districts are taking to keep kids in school: "test-to-stay."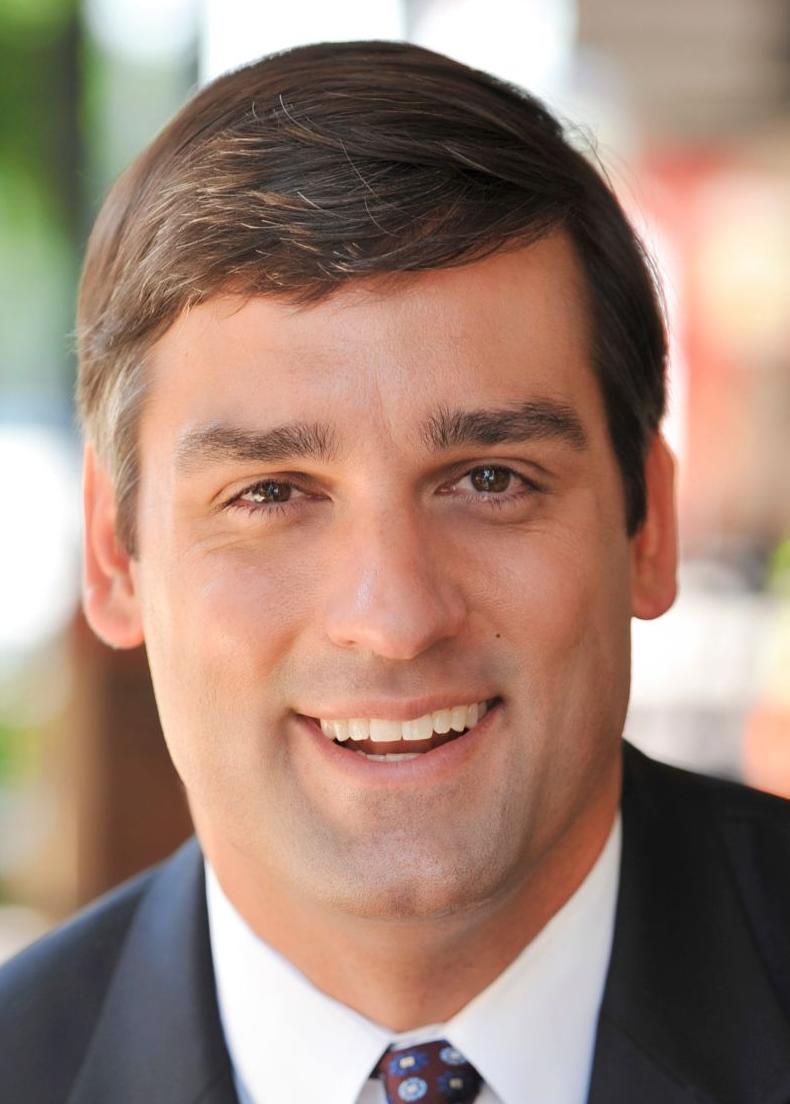 The article begins with the spread of the delta variant in Southern schools.
"By Aug. 20, 51 students in the city's small school district had tested positive for the coronavirus," reporter Emily Anthes wrote. "Nearly 1,000 others had been flagged as close contacts and had to quarantine at home for seven to 10 days."
Mind you, the district only has about 9,000 students.
With one in nine students forced to quarantine, "That's a lot of school, especially for children that are recovering from 18 months in a pandemic where they missed a lot of school or had to transition to virtual," Rivera told the Gray Lady.
So the district recently changed its protocols and now allows close contacts to stay in schools so long as they're symptom free and test negative for the virus daily for seven days.
Other schools are following suit, but the Centers for Disease Control and Prevention is wary of this approach, according to the story. Instead, it recommends that "close contacts who have not been fully vaccinated quarantine for as long as 14 days." In a statement, the CDC said it does not "recommend or endorse" MCS' approach, but is "working with multiple jurisdictions who have chosen to use these approaches to gather more information."
Rivera is becoming accustomed to the national spotlight. Back in March, the Marietta superintendent was front and center when CBS' "60 Minutes" came to spotlight Marietta City Schools as a model for educating students in a pandemic.
---
VETERANS MEMORIAL UPDATE: The Cobb County Republican Women's Club donated a $2,000 check to the Cobb Veterans' Memorial Foundation at their meeting last Friday.
Presented by Chair Nancy Couch, longtime veterans' advocate Donna Rowe accepted the check on behalf of the memorial foundation.
By way of refresher, Cobb's commissioners approved last year an agreement with the foundation to green light funding for the site. Planned to be built near the Cobb Aquatics Center on South Fairground Street, the $4.1 million memorial will honor veterans, teach history and inspire future generations to live meaningful and purposeful lives of service. It was the second break for the foundation in just a few days, after the Atlanta Braves presented a $50,000 check to the foundation at a game last week.
Rowe, herself a past president of the CCRWC, said the organization was the first to donate to the memorial foundation when it got off the ground. Noting that Cobb is one of the few Georgia counties to not have a veterans' memorial, she hopes to have a groundbreaking ceremony on Memorial Day of next year. Rowe also thanked Commissioner JoAnn Birrell as the "one person who has stood with us from the very beginning."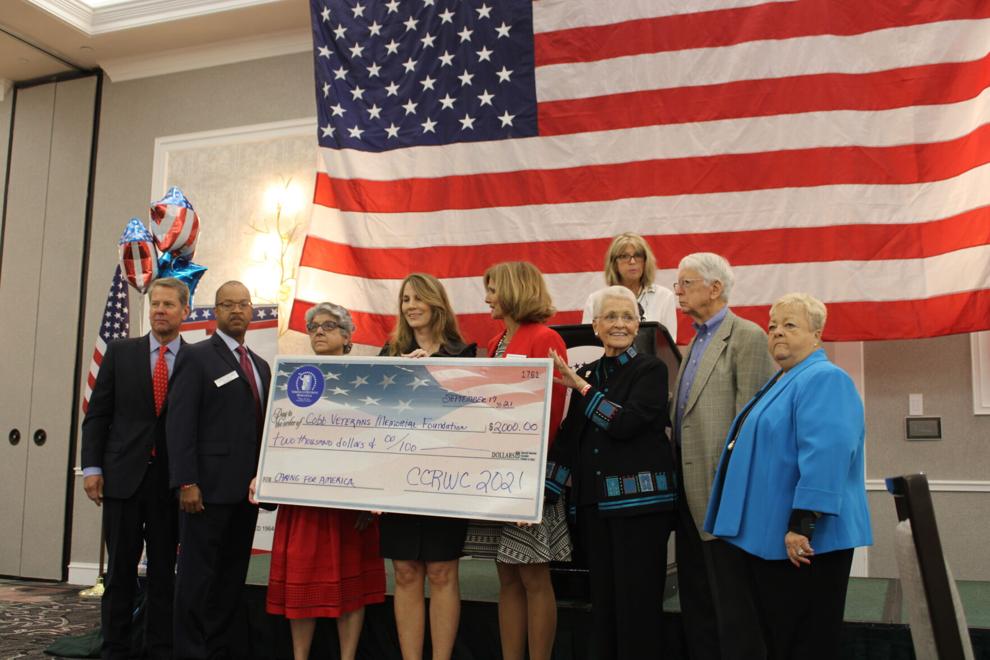 ---