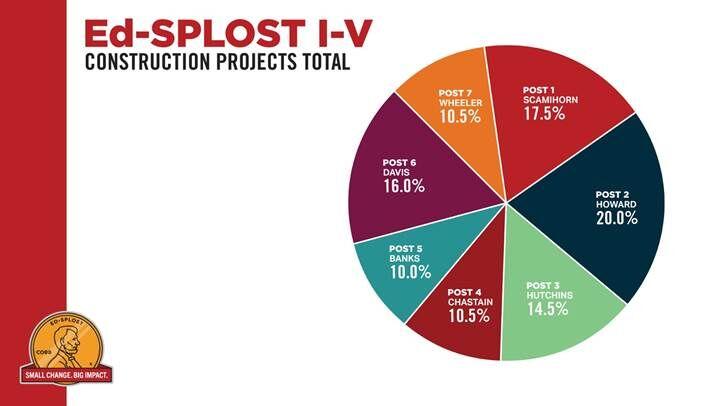 As he did last month, Cobb Schools Superintendent Chris Ragsdale did a little myth busting at Thursday night's school board meeting.
What's the myth, you ask? If you'll recall, in Thursday's paper, we quoted Mableton resident Ronda Shepard, one of several panelists discussing the education sales tax on voters' ballots this year. Organized by the Mableton Improvement Coalition, the panel featured, mostly, South Cobbers, and it had been pointed out their schools would receive the lion's share of the revenue from the sales tax.
"South Cobb has been neglected more than any other part of the county, so we deserve that and more," Shepard claimed. "Even if we get everything that's in that SPLOST (sales tax), we're still behind the 8 ball."
We aren't sure whether Superintendent Ragsdale read the story or heard that claim elsewhere. Nevertheless, he heard it, and wasn't happy. It makes sense; some $900 million hinges on this vote.
"It seems as if the environment of people trying to put forward information that is partially or entirely inaccurate and or deceiving is still running rampant. I truly do not understand how anyone in good conscience can propagate such a false narrative," he said. "Unfortunately, and quite regrettably, some continue to push the idea that only certain schools or areas of Cobb get the majority of SPLOST funding."
A slide flashed on the screen. There have been five education sales tax cycles. The money they have raised has gone to the district's seven posts thusly:
Post 1 (Randy Scamihorn): 17.5%
Post 2 (Jaha Howard): 20%
Post 3 (Tre Hutchins): 14.5%
Post 4 (David Chastain): 10.5%
Post 5 (David Banks): 10%
Post 6 (Charisse Davis): 16%
Post 7 (Brad Wheeler): 10.5%
"This slide clearly shows that the Cobb County School District has always provided SPLOST funds to the areas of greatest need," Ragsdale said. "Those areas change over time."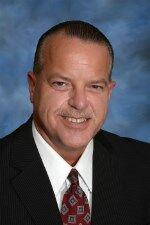 Indeed, the three posts belonging to the board's Democrats — Howard, Hutchins and Davis — have received 50.5% of SPLOST dollars, while the remaining 49.5% has been split among the other four districts.
---
RESOLUTION FALLOUT: At a meeting earlier that day, Cobb school board Chairman Randy Scamihorn followed through on a commitment made in September by introducing a resolution condemning antisemitism. Scamihorn said he had worked closely with the county's Jewish community in wording the resolution.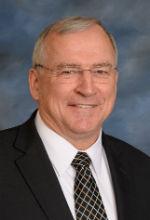 Alas, like almost everything else that comes before this board, its members voted along party lines, with the board's Democrats in opposition (save Charisse Davis, who was absent). See Friday's story "School board condemns racism and antisemitism" to understand why.
But they weren't the only ones that were unhappy.
"Adding the resolution to the agenda just before today's Board of Education work session prevented members of the Cobb County community from making their voices heard and other board members from reviewing it thoroughly," the Anti-Defamation League said in a statement shared on social media.
Board member Dr. Jaha Howard said at the meeting the board had received copies of the resolution Monday. Now that may not be enough time to finish War and Peace, but to claim it wasn't enough time to review a simple resolution is laying it on awfully thick, ADL.  
But then, as the Jewish News Syndicate has written, in becoming an auxiliary of the Democratic Party, the ADL has marginalized its important role as the nation's guardian against antisemitism.
Then there's the woman Democratic Cobb Board of Commissioners Chairwoman Lisa Cupid appointed to the county's elections board, Jennifer Mosbacher. Mosbacher had some very strong words for the school board in an email she sent after the resolution was approved.
"I am a parent of a Pope High School Freshman. We are members of Temple Kol Emeth and we are the family that informed Rabbi Sernovitz of the antisemetic graffiti in the bathrooms.
"I want to be very clear that I am disgusted and offended by your behavior today regarding the antisemitism and racism resolution," she wrote. 
"You have gone against all of the principles of inclusion and diversity by excluding the voices of the African American board members. This is NOT the resolution that the Jewish community asked for and without a unanimous vote from the school board it is meaningless.
"As a teen I marched with Holocaust survivors on Holocaust Remembrance Day from Auschwitz to Birkenau with Jews from all over the world on the March of the Living. During this March Polish citizens threw shoes, food and other objects at us even spitting on us as we walked by. I was forever impacted by this and what you all did today was no different."
Board member David Banks answered her email.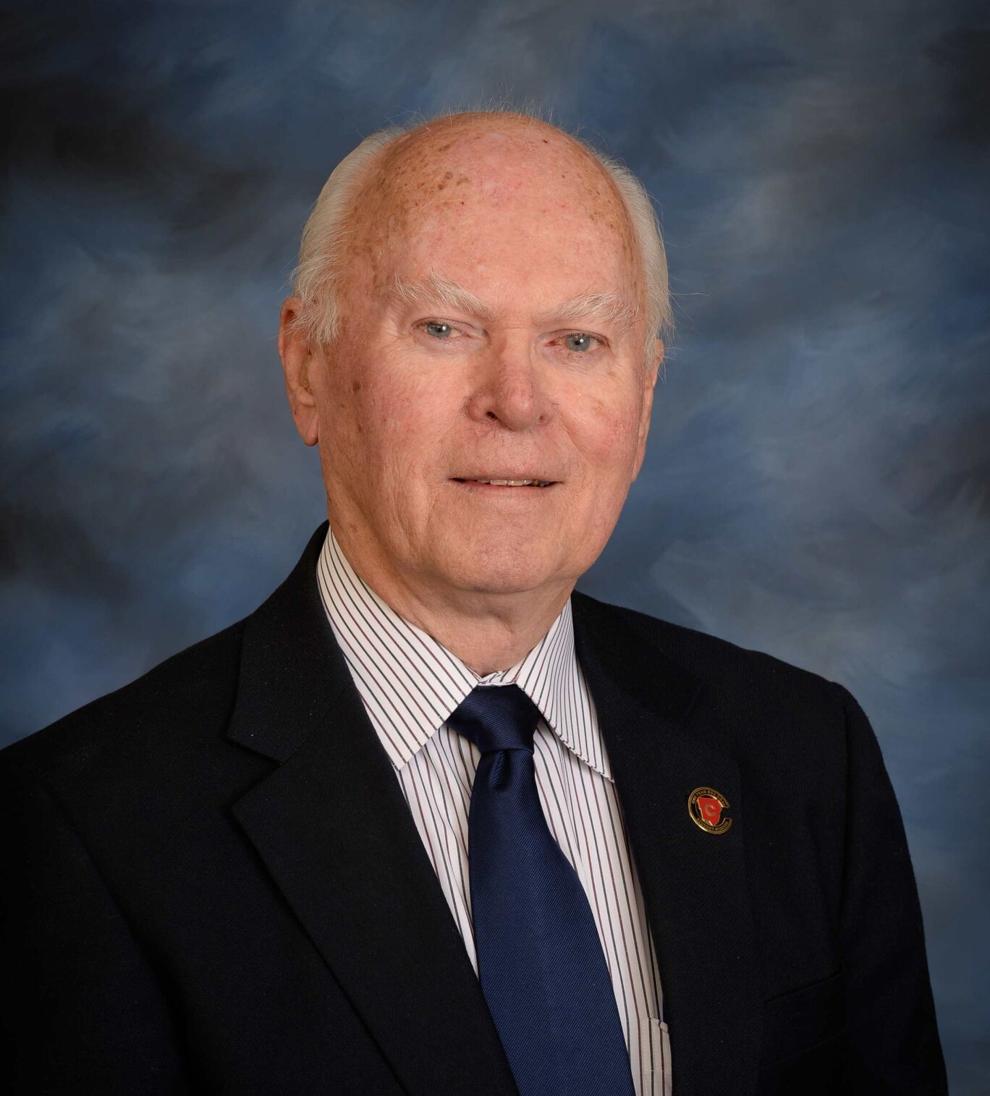 "Your rabbi helped putting [sic] the Resolution together," the wrote. "Complain to your rabbi."
Suffice it to say, Mosbacher didn't like that rude response. Who would?
"I'm impressed by your callousness, Mr. Banks," she wrote. "I am certain the media will be as well. By the way I serve as a member of the Cobb County Board of Elections and I would never disrespect my constituents in the manner in which you do."
What Ms. Mosbacher fails to acknowledge is this board, polarized as it is between the Republicans and Democrats, would not agree on the color of the sky. That's why last year's effort at what seems to be a perfectly easy thing to do — pass a resolution opposed to racism — failed to happen. Between Democrats on the board calling anyone who disagrees with them racists and the parade of anti-science nonsense that comes spewing forth from David Banks' email account, we're reminded of Angela Davis' quote: "What this country needs is more unemployed politicians."
---
CANDIDATES ANNOUNCE: Candidates are starting to line up for a chance to fill the seat being vacated by Cobb Superior Court Judge Robert Flournoy in the May 24 election. Flournoy said he is retiring when his term ends in December 2022. 
Daniele Johnson, a family law attorney who has practiced in Cobb for more than two decades, announced to the MDJ her intention to run this week, as did Cobb County Magistrate judge and former Deputy Chief Assistant District Attorney Sonja Brown.
They add their names to Cobb Assistant District Attorney Gerald Moore previously announced. 
In her announcement, Johnson said she has served as deputy district attorney in Harrisburg, Pennsylvania, leading prosecution on misdemeanor crimes, and on a special victims unit for felony crimes committed against children. She also said she is a certified guardian ad litem, representing the "best interest of children."
Prior to her time as a prosecutor, Johnson was court-certified to represent victims of domestic violence in pursuit of restraining orders against their abusers, according to her announcement.
Johnson and her husband have been in Cobb since 1999 and have three children in the Cobb County School District.
Before her appointment to the Magistrate Court, Brown, a Cobb resident of nearly 25 years, served as the director of community affairs and deputy chief assistant district attorney with the Office of the DeKalb County District Attorney - Stone Mountain Judicial Circuit. There, she oversaw the office's community outreach efforts and created the Crime Strategies and Community Partnerships Unit, according to her announcement. Brown also served in the DeKalb County Solicitor General's Office as a deputy chief assistant solicitor general, and worked as a chief senior assistant district attorney with the office of the Fulton County District Attorney, where she was assigned to the Crimes Against Women and Children Unit.
---
ENDORSEMENTS: Incumbent Marietta Mayor Steve "Thunder" Tumlin has been endorsed by the Cobb Association of Realtors. The Realtors' governmental affairs committee, chaired by Donna Rowe, issued the endorsement Thursday.
"The REALTORS are appreciative of all the support he has given to the real estate community and has always sought to preserve the continuity and sense of community in the City of Marietta," member Margie Medlin told us.
---