If you thought this week's vote appointing Cobb school board members Brad Wheeler and David Banks as chairman and vice chairman, respectively, would settle discussion on that topic, well, let's just say you haven't been following a bitterly divided board over the last year or so.
Following the vote, two of the three Democrats on the board took to Facebook to continue their rebuke of the four-member Republican majority on the board.
Board members Dr. Jaha Howard and Charisse Davis had objected during Tuesday's meeting to Wheeler and Banks being named to the leadership roles. Davis wanted to have either position for herself, but the majority rejected her wish.
Davis didn't say much, but Howard went off, accusing the Cobb County GOP of playing puppet master to the four Republicans and suggesting racism or sexism could be at play.
On their official social media accounts, neither Democrat pulled punches, continuing to complain after the vote.
"Year 2 begins," began Howard's post. "After countless hours of meetings, phone calls, and personal observations, I've seen enough. Yes, I said it. I've. Seen. Enough.
"No more unnecessary delays on major projects in south Cobb. No more weak excuses about property negotiations. No more delays on agenda items. No more silencing opinions that don't fit the majority narrative. No more 'if you just' and 'maybe laters' that turn into never. No more fear of politics. No more moving the goal post then pretending to be shocked at my response.
"I'm here for results, not for more friends and political connections. Frankly, I'm beyond over how weak both Democrats and Republicans have been in defending and prioritizing public education. Too many of you won't bust a grape for our children, but gladly cower (to) the big money groups or status quo. Yes, you," he posted, adding an image of two eyeballs staring out from the screen.
"Our children deserve the absolute best of our collective efforts. So many of our educators are working tirelessly for our students and they deserve policy and advocacy that have their backs!! We must push our leaders and legislators to do what's in the best interest of our CHILDREN."
Howard ended the post with a warning: "You'll hear more from me."
Davis, meanwhile, opined that the vote "went as expected," adding that a pattern has formed in the naming of board chairs.
"For the last 4 years, the pattern has been: (David) Chastain as Chair, then Wheeler, then Chastain, then Wheeler. David Banks will be Vice Chair. With a school board that votes down by party line on whether or not to buy new buses with AC (Democrats voting yes to AC and Republicans voting no), it's no surprise that my colleagues refuse to support me for chair or vice chair."
A word here about the air-conditioned bus issue. While the initial debate and a couple failed motions on the vote to purchase all air-conditioned buses came up at a meeting in October, the purchase was tabled until the following meeting. At its November meeting, Superintendent Chris Ragsdale apologized for giving inaccurate data on the topic at the previous meeting, and the school board unanimously approved air-conditioned bus purchases.
"Also, Dr. Howard mentioned in his comments wanting to know the reason that the board majority would not consider voting for someone other than themselves. It was a fair question considering that seemingly everyone who has expressed an interest in being chair over the years, except Mr. Morgan (David Morgan, the third Democrat on the school board), has been chosen. This includes newly sworn-in members, women, non-educators, and even a Democrat that served some years ago. However, in a district comprised of 62.6% students of color, there has never been a person of color chosen as chair. It'll happen. The January board meeting will be held on the 16th, and thank you, East Cobb, Smyrna, and Vinings for having me represent you on the Cobb School Board."
Cobb GOP Chairman Jason Shepherd, who laughed off the accusation that he was in control of the Cobb school board, explained why it seems that every time Howard and Davis lose on an issue, they cry racism. They are simply employing the strategy seen from the Democratic Party over most of the past decade whenever Democratic policies lose, he said.
"We saw it with the rise of the Tea Party in opposition to Obama's policies. Rather than defend their policies on what Democrats believed to be the merits, they countered any opposition with claims of 'racism.' It changes the narrative from the issue at hand to an attack and defense of the personal beliefs of the individual who must now defend themselves against the false accusation of racism rather than focus on the policies being debated."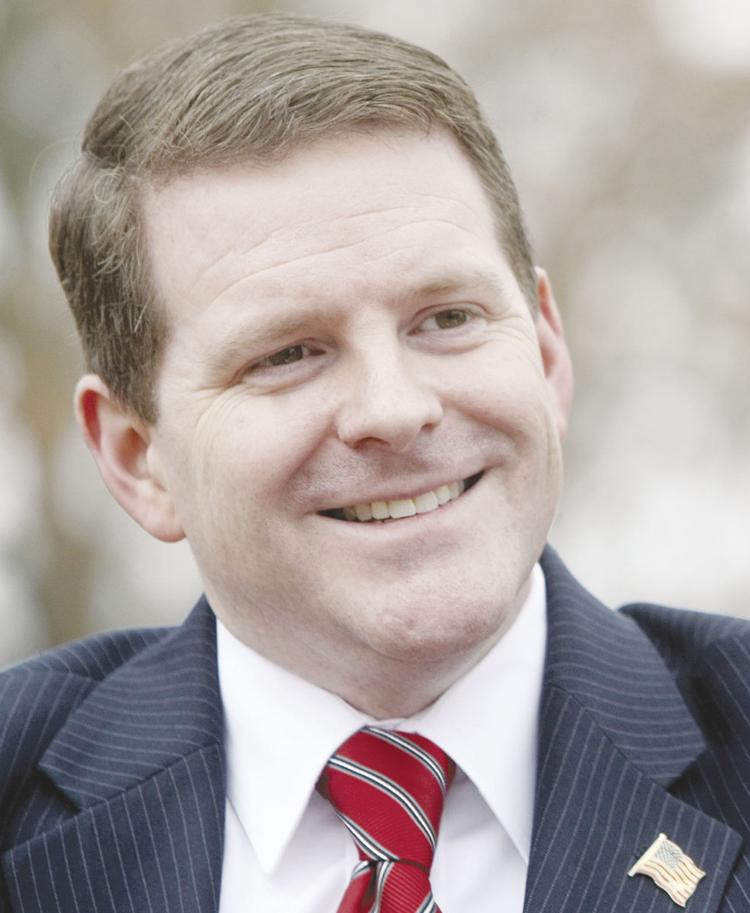 Shepherd said when the Democrats took over the Cobb County Legislative Delegation, there was not any discussion on which party would get the spot of delegation chair. The Republicans, in a bipartisan gesture nominated state Sen. Michael Rhett, D-Marietta.
"The Democratic majority wouldn't even compromise on that and walked out until they could get (Rep. David) Wilkerson in as chairman," Shepherd said. "If the Cobb school board were to go to Democratic control, I doubt there would be any overture to the Republicans, nor would the GOP degrade their colleagues on the other side of the aisle with such ridiculous displays. I will add after more than a decade of attacking anyone as 'racist' who doesn't agree with a Democratic elected official, American voters of all races, ethnicities and creeds are becoming tired of the constant division Democrats espouse. Republican principles are lifting up all Americans and in Cobb schools, that means providing the best education in the metro area for all students."
---
BEEP, BEEP: The Smyrna Police Department had a little fun on Facebook following reports of coyote sightings near the city this week. On Wednesday, following an MDJ story on the sighting of a black coyote in the area, the police department published its post warning Smyrna residents about the dangers of coyotes commonly represented on TV:
"Good evening Smyrna's Best Citizens: We are aware of multiple Coyote sightings within the Smyrna area. Typically, coyotes are nocturnal, however, it is not uncommon to see them during the day. Merely seeing a Coyote is NOT a reason to call 9-1-1. There are certain behaviors that are cause for alarm. Specifically:
1. Coyotes carrying any product marked 'ACME'.
2. Coyotes dropping anvils from hot air balloons.
3. Coyotes posting signs such as 'Detour' or 'Free Bird Seed'.
4. Coyotes in possession of a giant magnet.
5. Coyotes in possession of a catapult.
6. Coyotes detonating 'TNT'.
7. Coyotes on roller skates with rockets attached
8. For those of you who use to watch Saturday morning cartoons, we are referring to 'Wile E. Coyote'
Please call 9-1-1 immediately if you witness any of the above behaviors."
Police also took time to give Smyrna citizens some real do's and don'ts, should they spot a coyote:
"Otherwise, please be watchful of small house pets when outside. Do not leave pet food outside in your yard or your garage, this may attract them to your property. Should the Coyote seem rabid (foaming from the mouth, acting very erratic) please call 911 immediately and avoid the animal.
For additional information on wildlife animals in Georgia, the Georgia Department of Natural Resources (DNR) website is a great resource. https://gadnr.org/."
---
ENDORSEMENTS: With the 2020 primary mere months away, Family Policy Alliance of Georgia announced a list of legislative incumbents it endorses for re-election. Among its endorsements who represent Cobb County are state Reps. Ed Setzler, R-Acworth, Ginny Ehrhart, R-west Cobb, John Carson, R-northeast Cobb, and Sen. Bruce Thompson, R-White.
"While the left has threatened to take the seats of those who stood with the vulnerable, we are prepared to proudly and boldly stand with those who put what's right ahead of political convenience," said Cole Muzio, president and executive director of Family Policy Alliance of Georgia. "Georgia is a state that values life, and I look forward to working to ensure these legislators are rewarded for their votes at the ballot box."
Muzio added that the group will be making more endorsements as Election Day draws closer but felt it was "imperative to begin the process of actively supporting these candidates who will be targeted with millions of dollars in out-of-state money that seeks to undermine our Georgia values and impose a radical agenda on our state."