COBB STATE COURT Judge Eric Brewton has stirred up a firestorm when he allowed 30 drivers charged with illegally passing school buses to leave the courtroom without penalty on Friday. Brewton told the motorists their tickets were unenforceable and they could leave.
"This is not a proceeding that is proper," Brewton told them. "You are free to go."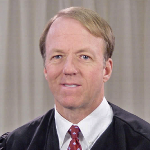 Cobb Solicitor General Barry Morgan said because the fines are sent by mail and are civil and not criminal in nature, many Cobb State Court judges have interpreted the statute to mean they are unenforceable. Morgan said his team is more than willing to work with violators to negotiate their ticket prices down by as much as half, but when judges dismiss everyone at once, they never get that chance.
The decision has outraged parents, among them west Cobb mother Ginny Ehrhart, wife of state Rep. Earl Ehrhart, R-Powder Springs, who has formed a group of citizens concerned with the lack of consequences for drivers who pass stopped school buses.
"Drivers who endanger our children should be held accountable," Mrs. Ehrhart said. "I applaud the actions of the Cobb County Commission in signing the contract to renew the use of school bus cameras, which are vital to our children's safety. However, they will only be effective if our judges uphold the law."
Mrs. Ehrhart said she has spoken to a number of mothers who are incensed by Judge Brewton's actions.
"We have, tragically, seen a (Cobb School District) crossing guard killed by a careless driver this year. We must do all we can to ensure the safety of our school children both near their schools and while they are on buses," she said.
Mrs. Ehrhart said the group, Moms On Bus Safety, will have an organizational meeting soon and plan to use whatever means necessary to ensure the safety of schoolchildren, including lobbying elected officials and working for candidates who promise to follow the law on this issue.
---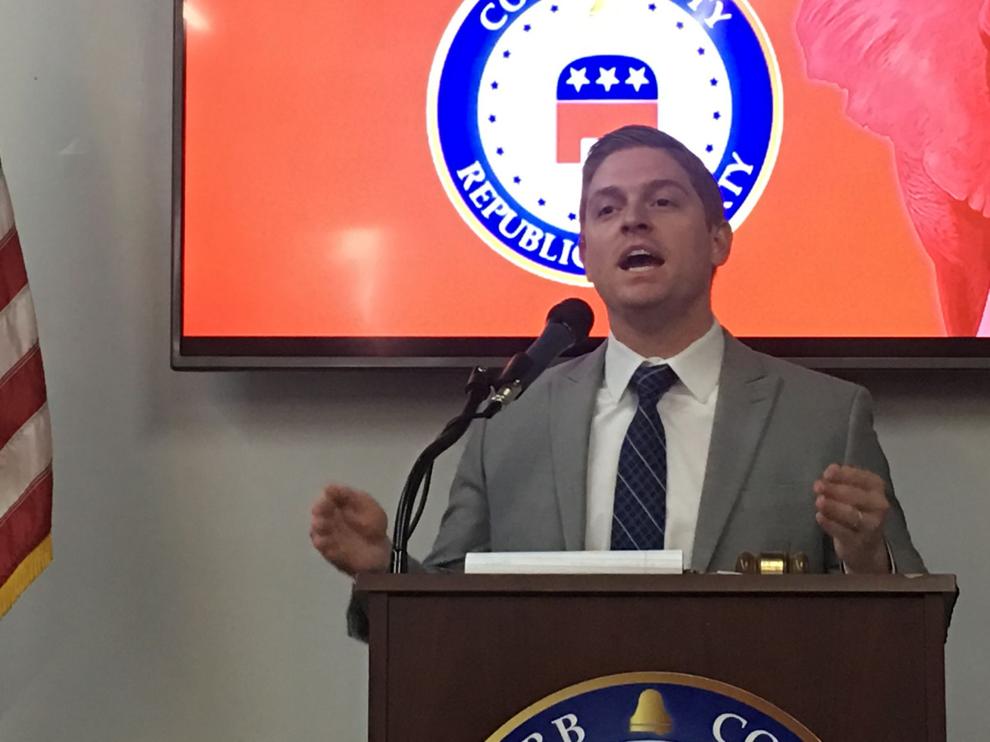 HOUSE DISTRICT 40: Two Republicans announced they were entering the race to replace retiring state Rep. Rich Golick, R-Smyrna, during Saturday's Cobb GOP breakfast. One is Smyrna attorney Matt Bentley, who last year ran in the special election for the seat vacated by former state Sen. Hunter Hill, R-Smyrna, a seat ultimately won by Democrat attorney Jen Jordan. Of the eight candidates who ran, Bentley came in fifth, with 2,695 votes, or 11.2 percent.
Another Republican to announce for Golick's seat was business owner Taryn Bowman, a mother of three and daughter of Nick Chilivis, who was revenue commissioner under Gov. George Busbee in the 1970s.
Two Democrats previously announced for the seat: Erick Allen, who lost to Golick in the previous two elections, and Air Force veteran Justin Gorman, an attorney in the health care industry. Politicos say of all the districts in the area, Golick's District 40 is most at risk for the GOP in this year's election, a concern not lost on the two Republicans.
"This is a seat that is going to be extremely difficult to keep Republican," Bentley told the crowd. "I fought last year in state Senate District 6 to try to maintain ground in Cobb County. … I'm going to continue with the knocking on doors. I'm going to continue with fighting for this district. But we need your help. The Democrats are coming after this seat, and we need your help."
Bowman was introduced by former Cobb GOP Chairman Scott Johnson who called it "critically important that we have strong Republican women in this upcoming election to hold the seats that we have in Georgia."
Johnson said that's why he was supporting Tricia Pridemore for a seat on the Public Service Commission and Bowman for House District 40.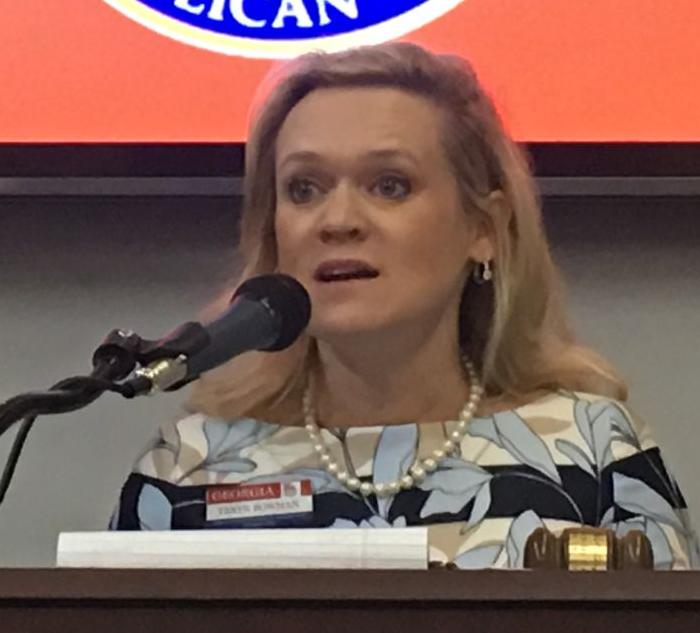 Bowman tells Around Town the GOP can hold onto the seat, but it requires a woman to do so.
"I think it requires a female because of the climate right now," she said. "I think in that area there are a lot of independents. And you've got to take that into consideration. We need as a party, we need more women in there. We've got to compete."
She referenced Jordan winning the Hill seat last year.
"I think this year, with the political climate and with growing the party and making sure the party stays strong, I think you need women. I think it is a winnable position. I know people are scared. But I think it's a winnable position, and I know I'm going to win it."
Bowman, who lives in the Mount Paran Northside neighborhood, said she had just signed a contract on a Smyrna home when Golick announced he would be retiring. Friends contacted her, saying she would be the perfect candidate for that seat.
Bowman attended The Lovett School before earning degrees in business and communications from Southern Methodist University. Her business, Cast My Home, represents homeowners whose houses are used in the film industry. Her husband Pete also works in the film industry. Among the issues she is passionate about are lower taxes, addressing the opioid epidemic, elder abuse, sex trafficking and local control.
She has served on the board of Brookhaven Innovation Academy, a state charter school, helping to open that school a year and a half ago, and is a believer in school choice.
"Let me just tell you, I have seen children, including my own child who was in an Atlanta public school, which was a fantastic Atlanta public school, and she's very smart, and she was falling through the cracks because she sat there and she could make the grade, but she wasn't learning a whole lot because everybody else was being brought up," she said. "I believe in education that really fits the child because I've seen it, whether it's a charter school, whether it's a public school, whether it's a private school, if it's the right fit for that child, I've seen some wonderful things happen."
---
STONER ANNOUNCES FOR PSC: Smyrna City Councilman Doug Stoner has announced his candidacy for the Public Service Commission. Stoner, a former Democrat state senator, said in a press release he plans to resign from the council before March qualifying. Stoner is a candidate for Commission District 5, currently held by Stan Wise, who announced plans to retire. While serving in the state Senate, Stoner took issue with and voted against legislation that allowed charging customers for Plant Vogtle before it started generating electricity, he said in the press release. Marietta Republican Tricia Pridemore is also running for that seat.
---
BERT WHO? The Georgia Senate on Monday finally passed state Rep. Bert Reeves' bill overhauling the state's outdated adoption laws after causing it to stall last year. Lt. Gov. Casey Cagle praised the bill in a press release.
"Today, we have sent a great bill to the Governor's desk that will help countless children and families. The legislative process worked. It demonstrated the sincere passion that legislators feel for children in need of a loving home, and it strengthened the final product," said Cagle. Absent from the press release was any mention of Reeves' name.