The Cobb County government is eyeing late September to early October for a telephone survey intended to gauge the support of residents for expanding its transit system.
Eric Meyer, planning division manager for the Cobb Department of Transportation, said he hopes to select a firm to conduct that survey this week. A sample of registered Cobb voters will be the ones who get the call. They will be asked such questions as do they support a countywide sales tax referendum for transit or one that taxes a certain part of the county. Another question will be if support of funding transit differs dramatically between a full 1 percent sales tax or a fraction of 1 percent.
Another question that could be asked is the number of years voters support paying for a transit sales tax, although, "a challenge on that is typically if we're going to access Federal Transit Administration dollars, going below 20 years would be a challenge because typically they're interested in can you sustain the investment," Meyer said.
County Chairman Mike Boyce has asked that a variety of folks throughout the county have input into the questions before the survey is conducted, Meyer said.
Commissioners approved the survey last month where Boyce listed the cost at $53,000.
The new transit law signed by Gov. Nathan Deal this year tasks commissioners with deciding whether to call for a countywide transit tax or a special district transit tax. Boyce has said the results of the survey will help the commission in making that decision prior to June 2019, which is when a call for a referendum and project list must be submitted to the Cobb Board of Elections if the commission intends to hold a referendum in fall of 2019.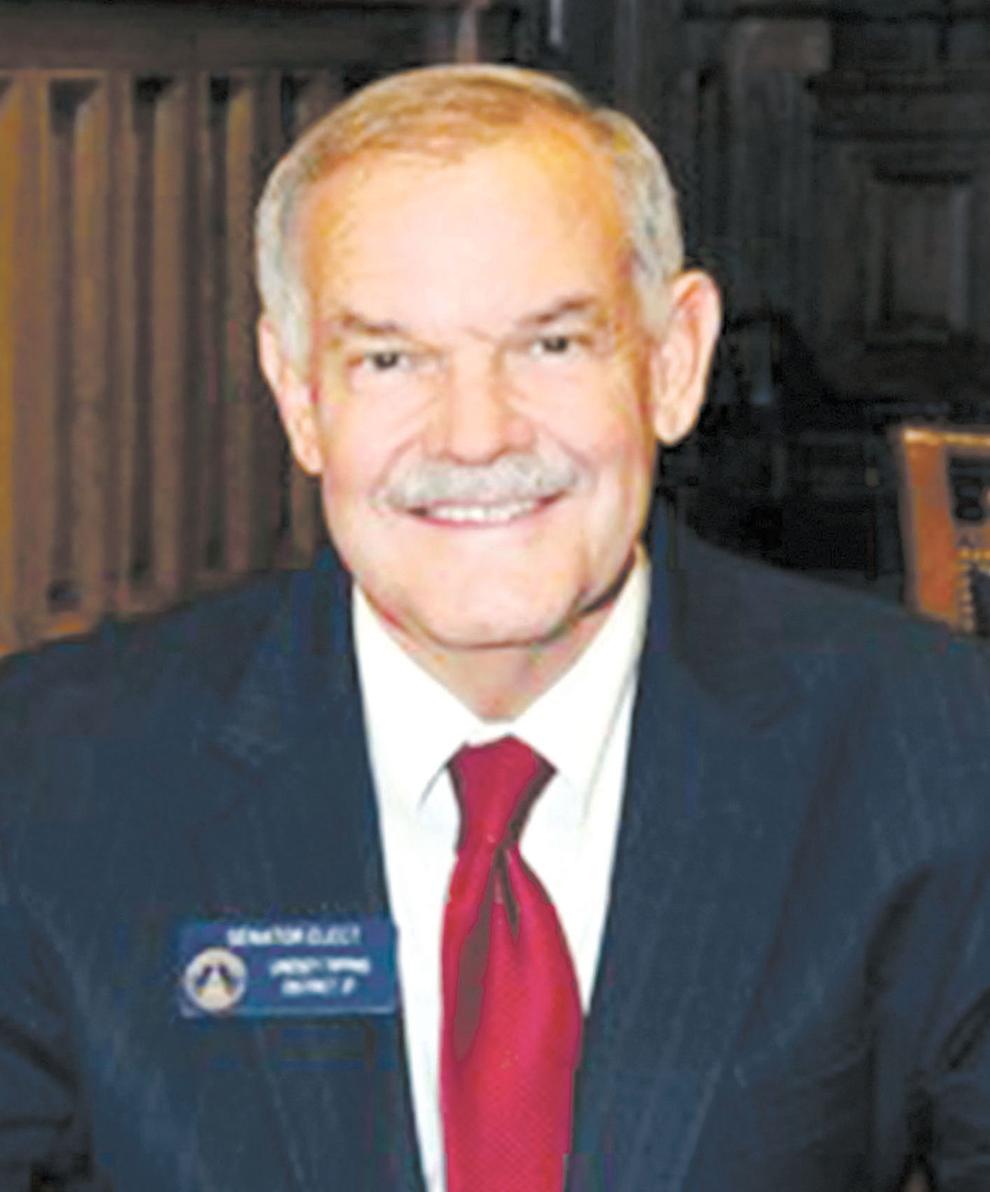 State Sen. Lindsey Tippins, R-west Cobb, who chairs the Cobb Legislative Delegation, predicts Cobb voters will not support a transit tax because of two factors. The first, Tippins said, is that last week commissioners raised the general fund millage by more than 25 percent. The second is that the county digest saw a record 9 percent increase this year, meaning even more revenue for the county.
"Those two things coupled together, I don't think the mood of the public is going to be to vote an additional tax, even if it is next year because people are going to remember," Tippins said.
Add to that the commission's vote to raise water rates and taxpayers may have little appetite for generosity.
---
Keli Gambrill clobbered Commissioner Bob Weatherford in last week's Republican runoff and faces no Democrat in the general election, although the race may not be over.
Former Commissioner Helen Goreham, who held the District 1 seat for 12 years before retiring in 2014, is still considering running as a write-in candidate. Goreham announced last month she had formed an exploratory committee to advise her on the decision.
"My committee wanted to wait and see the result of the run off, and they are going to meet near the end of next week and come up with a recommendation," Goreham said.
Goreham must file a form with the Cobb Board of Elections by Sept. 4 to become an official write-in candidate.
Speaking of write-in candidates, Marietta plumber Joseph Pond, who describes himself as an independent, has filed as a write-in candidate for the seat held by Commissioner JoAnn Birrell.
Birrell also faces Democrat Caroline Holko this fall.
Pond challenged Birrell in the 2014 Republican primary in which she won 62.6 percent of the vote. Pond received 15.8 percent and a third candidate, Michael Opitz, took 21.5 percent. Pond said he had a lot of faith in Birrell's primary challenger this year, Tom Cheek, but when Birrell won the primary, Pond noticed Cheek had thrown his support to Birrell.
"That is nothing but partisan politics for a candidate to spend months telling me why I should vote for them over the other person and after the primary, 'Oh yeah, they're great. Vote for them.' You just spent months telling me not to," Pond said. "It's the same with (Brian) Kemp and (Casey) Cagle. They spent months bashing each other's brains out, and the day after the primary, they're friends. All they're doing is playing their supporters as bad as Trump is," Pond said.
Pond believes partisan politics are destroying the country.
"We're not getting the best people to run in government because they don't want to be pigeon holed as far left or far right," he said. "I want people to have a choice. One third of the people in the primary did not vote for Caroline or JoAnn, so one third of the people don't have a candidate. They need a choice."
---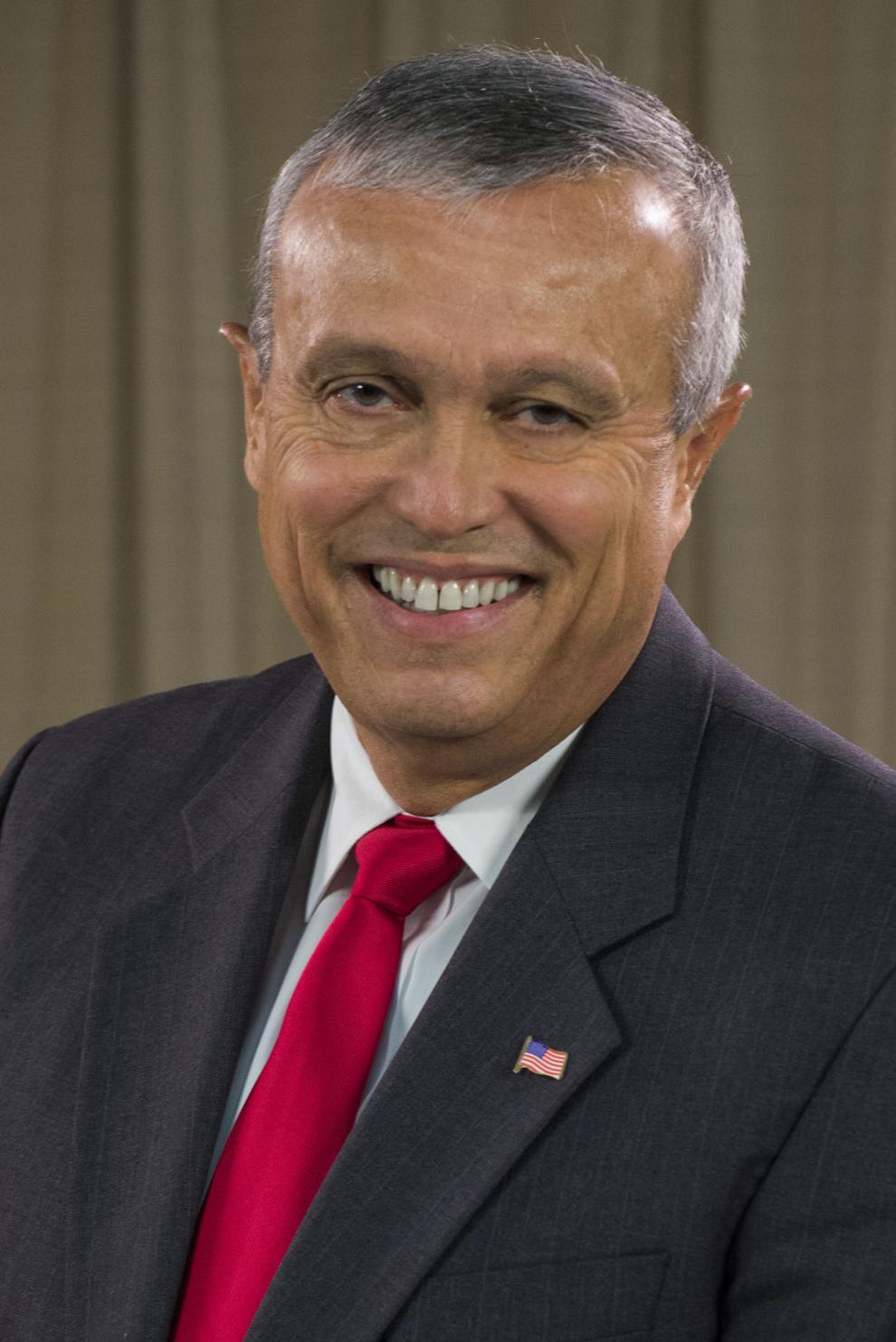 TAX HERO? In his weekly video talk, Chairman Mike Boyce lavished praise on Commissioner Weatherford, calling him "the real hero" of the county's budget.
"I hope people remember in the future that when we finally restore our services and bring back the five-star luster that was Cobb County, Bob Weatherford was the reason that you have that," Boyce said. "During his campaign, he did something that was very courageous. He ran knowing that he was going to have to advocate some kind of a millage rate increase. It doesn't matter what the amount was. And the opponent is always going to use that against you, saying that you here are raising taxes, and that didn't stop him from doing the right thing."
(We interrupt this epistle to observe how disparaging the incumbent for raising taxes was exactly the tactic Boyce used when running against Tim Lee. But back to Boyce …)
"… Even though he lost in the runoff, he could have been petulant, all right? Said, 'Well the heck with all of you.' No. He stood his ground. He was a man of integrity. The Marine in him came out (at June 25's meeting). I could not be more proud of sitting down with a board member than I am with Commissioner Weatherford last night, and I hope the people remember that he was the reason that we're going to be a great county again because of the stand that he took. Even though it cost him his seat, he did what was right, and I think that's what people expect of us when they elect us," Boyce said.
---
TAX BREAKS: In response to Gov. Nathan Deal's decision this week to waive the sales tax on jet fuel, outgoing state Sen. Josh McKoon had this to say on his Facebook page:
"I would just say many small businesses throughout our state would love to have a tax break. A break from income taxes, fuel taxes, property taxes, sales taxes, inventory taxes, etc.
"But generally we have been governed by the principle that taxes are applied across the board so we don't get into the practice of picking winners and losers.
"While I won't be there in January, I hope legislators will ask probing questions about the cost to Georgia's general and commercial aviation infrastructure by providing this tax break for special interests."
---
EDUCATION: Cobb Democratic Party Chairman Michael Owens recently participated in the U.S. Army War College 64th annual National Security Seminar in Carlisle, Pennsylvania.
Owens was one of about 160 business, government, academic and community leaders selected to take part in the week-long academic seminar alongside the students of the Army War College. The National Security Seminar was the capstone event of the Army War College's 10-month curriculum, just before the Class of 2018 graduation ceremony to confer the USAWC diploma and master's degree in Strategic Studies.
---
SPEAKER CIRCUIT: Cobb District Attorney Vic Reynolds is the speaker at Wednesday's South Cobb Business Association luncheon. The luncheon begins at 11:30 a.m. at the Presbyterian Village, 2000 East West Connector, Austell. … U.S. Rep. Karen Handel, R-Roswell, is the speaker at Thursday's Kiwanis Club of Marietta meeting. The meeting begins at 12 p.m. at the Hilton Marietta Conference Center. … Keynote speakers at the Cobb GOP's monthly breakfast on Saturday from 8 to 10 a.m. at the Cobb GOP headquarters are: Leah Aldridge, who is challenging state Sen. Jen Jordan, D-Buckhead; Travis Klavohn, who is challenging state Sen. Horacena Tate, D-Atlanta; Matt Bentley, who is running to replace retiring state Rep. Rich Golick, R-Smyrna; and Deanna Harris, who is challenging state Rep. Michael Smith, D-Marietta.