Sheriff Neil Warren and his top two command staff will not be getting a 4% raise this year after Cobb Democrats said no.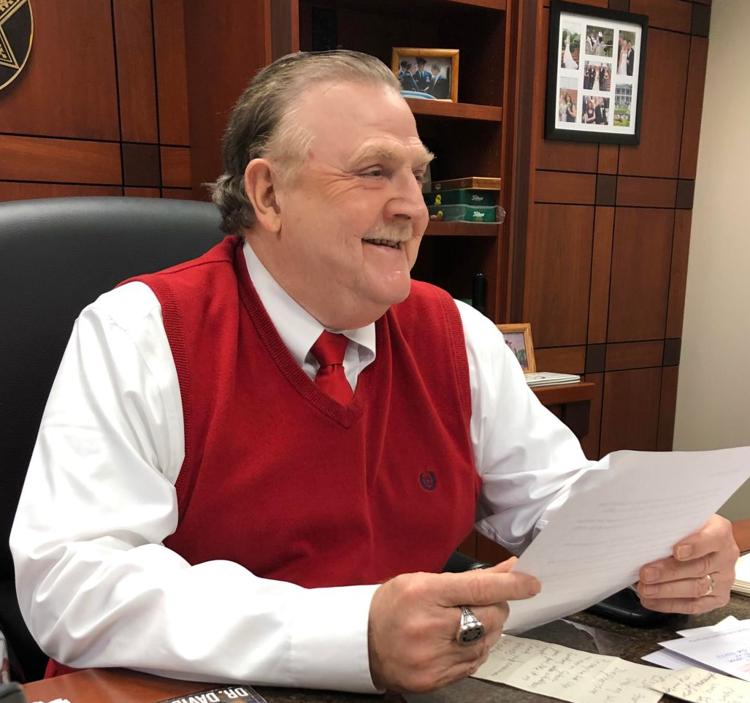 There are certain Cobb County positions created by the Legislature but funded by the Cobb Board of Commissioners that require the Cobb Legislative Delegation to sign off on any raises they may get. Cobb Sheriff Neil Warren, whose salary is just over $157,000, is one of those.
State Rep. David Wilkerson, D-Powder Springs, who chairs the Cobb Legislative Delegation, explained Friday why fellow Democratic House members said no.
"I think it's because of everything going on in society. It's not necessarily the sheriff himself per se. Partly it is. Partly it's all the issues they just felt like they couldn't go back to the community with all these things going on," Wilkerson said. "So then when it came forward to get the signatures for the sheriff's pay raise some of the legislators said they just didn't feel comfortable giving a pay raise, especially in an economic downturn — they're cutting salaries everywhere and they just couldn't consciously vote for it."
Local legislation requires a unanimous vote from Cobb's 15 House members. And in this instance, Wilkerson said Reps. Erick Allen, Mary Frances Williams, Erica Thomas and Teri Anulewicz all balked.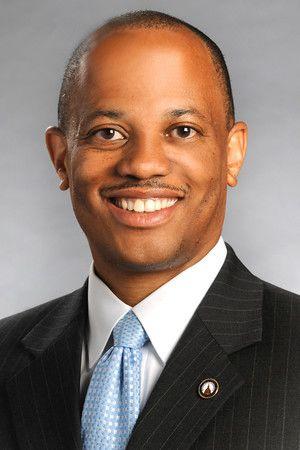 "Those are the ones off the top of my head that said they'd definitely not sign it," Wilkerson said.
Anulewicz explained her position this way: "To be clear, my decision to not support this pay raise has nothing to do with either Sheriff Warren and his staff or any future Sheriff in Cobb County. At the Capitol today, we are discussing budget cuts that are a drastic change from what we thought we would be working with when we left the Capitol in March. While I understand that this pay raise bill would simply codify the salary amount that the County has budgeted for these positions, I have a hunch that their budget may be similarly altered as the economic downturn that's resulting from the COVID-19 pandemic continues."
AT asked Sheriff Warren for his reaction.
"It's unfortunate that some in the Legislature have chosen to deny 3 hardworking career law enforcement officers the same pay increase that was given to all other first responders for the last two years in Cobb County," Warren said. "The money is already appropriated and approved by the county. I understand the politics of the day but I do not understand punishing those who provide safety and security to the very folks denying this request."
---
BALLOT QUESTION RESULTS: The June 9 primary results — late as they were — have been dissected as far as candidates go. We know who won, who lost and who's heading for the Aug. 11 runoff. Lost amid all the political offerings and upheaval over long lines and the longer wait for ballots to be counted, were the questions that each party asked its members.
First, let's point out that each party asked different questions, so we don't get a clear picture of how all Cobb voters feel, we just get an idea of how Democrats feel about these issues and how Republicans feel about other issues.
Second, let's say sometimes questions can be crafted to deliver the desired results: Are you in favor of Mother and apple pie?
For instance, one Democrat question read "Should Georgians work to stop climate change and listen to the scientific community, which recommends immediate action to combat this serious threat to our planet?"
Perry Mason would have jumped to his feet: "Objection, leading the witness."
So is it any surprise that 95% said yes, we are in favor of saving the planet?
Despite those flaws, the responses can provide an interesting glimpse into how some people are thinking.
The Dems gauged support for a 1% sales tax to be used for transportation. Sixty-four percent said yes, while 36% indicated they would not vote for such a tax.
That question was followed by "Do you support MARTA expansion into Cobb County?" Here, a whopping 83% said, "Yes, It's smarta to ride MARTA." (To the unaware, Around Town points out that MARTA is already in Cobb County — not the heavy rail — but you certainly can catch a MARTA bus at the Cumberland transportation center.)
On a question of requiring background checks for all gun purchases, including those made privately from someone other than a licensed firearms dealer: Nearly everyone — 97% — said of course background checks should be required.
Here's a lightning rod question: The topic is the senior tax exemption on school taxes. The question didn't suggest we do away with the tax exemption for seniors, but limit it to the first $400,000 of property value … here again, a solid yes, with 85% saying put a cap on it.
Those are the results of a few of the 12 questions the Democratic party asked of its voters.
On to the Republicans. Only four questions here, perhaps the GOP just isn't as inquisitive, but certainly the lower number of questions would have come as a relief to those who'd already spent hours standing in line to vote.
GOP voters were asked whether education dollars should "follow a student to their school of choice, whether it be public, private, magnet, charter, virtual or homeschool?" Those who see this siphoned money as a drain on the public school system won't like the answer: 75% said yes, let the dollars follow the student.
And yet another education-related question: Should candidates for board of education be required to declare their political party? This one was close: 54% answered yes, 46% said no, keep politics out of school board races and make the offices nonpartisan.
The Second Amendment found its way into the GOP questionnaire: Would you support Cobb County becoming a 2nd Amendment sanctuary county to preserve and defend our constitutional right to keep and bear arms? Eighty-eight percent voted yes.
The responses to these questions are interesting, but they have little value outside the party. Around Town thinks it's a wonderful idea if, before the next big primary, the two parties could get together and settle on a common list of questions. Results reflecting how all Cobb County voters feel about the hot-button topics of the day would be of greater benefit. The data would be a much better tool for policy decision-making.
---
ON THE EDUCATION FRONT: Cobb schools Superintendent Chris Ragsdale began Thursday's school board meetings following up on an email to staff about the current events of the day. Ragsdale's recent email addressed the state of civil unrest across the country following the death of George Floyd in Minneapolis and said Floyd's death and other recent events in the nation and locally "are causing everyone to experience pain as we have never experienced before."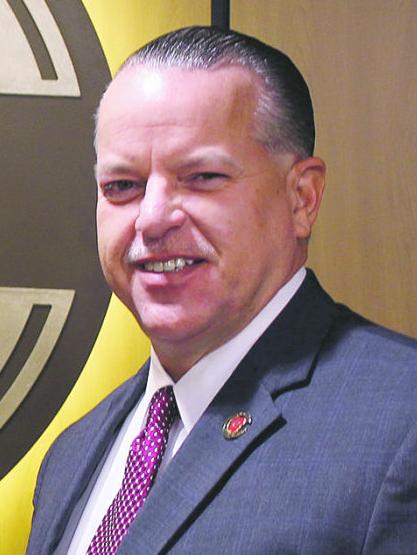 The superintendent began his remarks by picking up where he left off, saying he'd seen hateful speech on social media over a division in ideals in recent weeks. In commentary that included his reading portions of the First Amendment and repetition of the Golden Rule, Ragsdale asserted that if a majority of Americans, especially those who identified as Christians, followed that rule, "I submit to you that we wouldn't be seeing or having or experiencing a majority of the problems that we're having today."
Ragsdale also centered his comments on a quote from Floyd's brother: "You can do your job and still maintain respect for others."
In response to his comments, school board member Charisse Davis pointed out the quote had been directed toward police and asked the superintendent to explain what he thought it meant in the context of the school system.
"Exactly what I said," he said. "Truth and respect should be the utmost priority when you're treating people right."
Davis followed up: "The protests, they're happening in all 50 states, urban areas, rural areas … and of course all around the world. And what the protests are really about are that Black lives matter. Is that something that you are willing to say in this meeting right now?"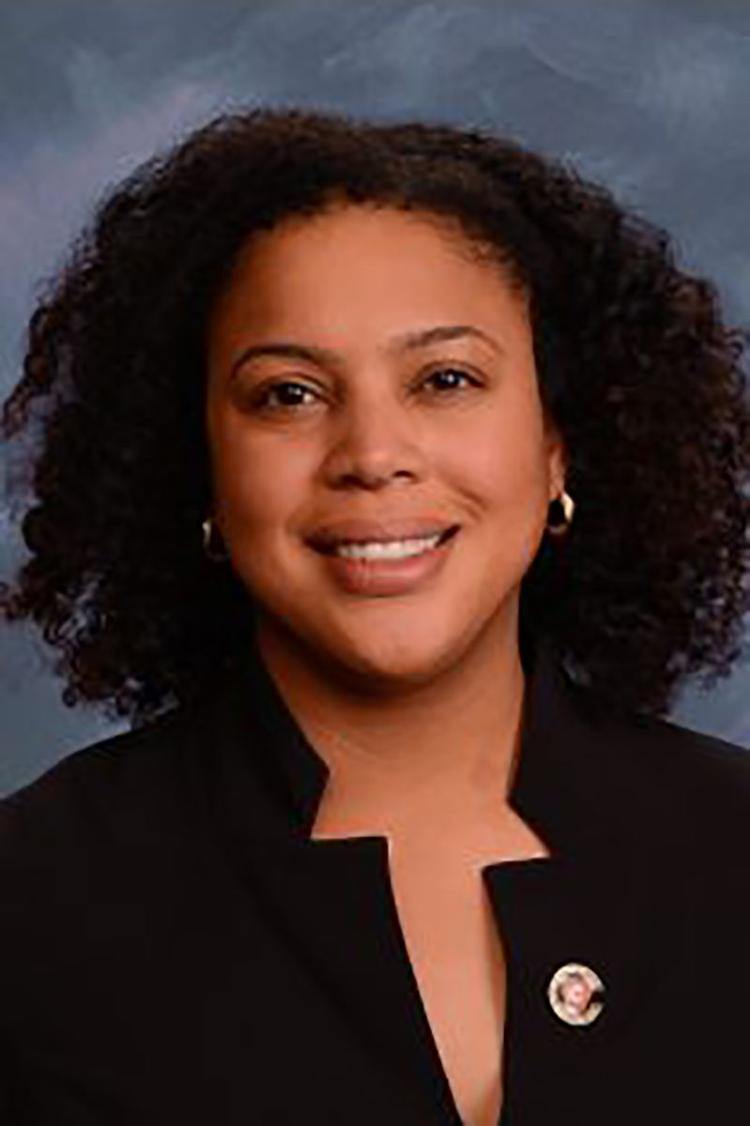 Ragsdale avoided the phrase and instead harped on the theme of his earlier remarks on the Golden Rule, treating others with kindness and so on.
"Again, I come back to how I live my life. I can't speak for anyone else — I live my life by treating everyone that I encounter with respect," he said. "Now, everyone makes mistakes. That's not to say that anyone's perfect. … As a matter of fact, if anybody tries to go and walk across Lake Allatoona, I think they're going to get wet. … So as far as making a statement, absolutely. You treat everybody right. You don't base it upon where the person's from, what color skin they have, what clothes they're able to wear, where they live, what they drive. You don't treat a person based on that. And again, that's how I've been brought up."