It's all hands on deck for the "United 4 Kids" campaign to pass a new 1% sales tax for the Cobb and Marietta school districts, and those leading the charge say it's a grassroots effort.
If passed on the Nov. 2 ballot, the sixth cycle of the tax, also called Ed-SPLOST, is projected to collect $894 million for Cobb Schools and $71 million for Marietta Schools from 2024 to 2029.
Frank Wigington, owner of Frank Wigington Landscape Company in Marietta and head of the last Ed-SPLOST campaign in 2017, will again lead the charge, this time around chairing both a committee on behalf of the Cobb County School District and another on behalf of the Cobb Chamber of Commerce.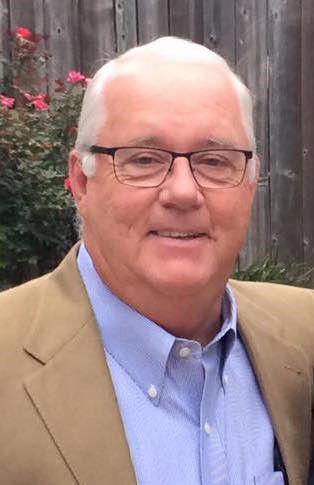 Wigington and his wife, Lynn, have two children. The whole family are products of Cobb and Marietta Schools. He's served as president and founding member of the Northeast Cobb Business Association; chair of the Sprayberry High School Foundation; vice chair on the Cobb County Government's Citizens SPLOST Oversight Committee, on the North Georgia State Fair board and on Cobb Schools Superintendent Chris Ragsdale's business advisory committee; and announcer for football, baseball and basketball at Sprayberry High School.
Wigington said he's happy to help lead both committees to help spread the word and get "yes" votes on the Ed-SPLOST, adding he wishes there were "10 more (committees) doing the same thing."
Repeating a talking point often uttered by Ragsdale, Wigington said the tax is important because local school districts have more needs than the projected nearly $1 billion to be collected can pay for. Plus, he said, Ed-SPLOST can help make up for some of the tax revenue that isn't coming to Cobb Schools since Cobb seniors are exempt from school taxes when they turn 62.
And the tax doesn't just help the school districts, he said.
"Let's face it, it helps keep your house looking good, moneywise, helps your investment," he said, adding that, since it's a sales tax levied on purchases in Cobb, it's not just Cobb residents who are footing the bill. Without the special sales tax, he said, the districts might have to increase the millage rate, levying a property tax increase on residents.
Greg Teague, president of Croy Engineering, will chair the fundraising portion of the United 4 Kids campaign.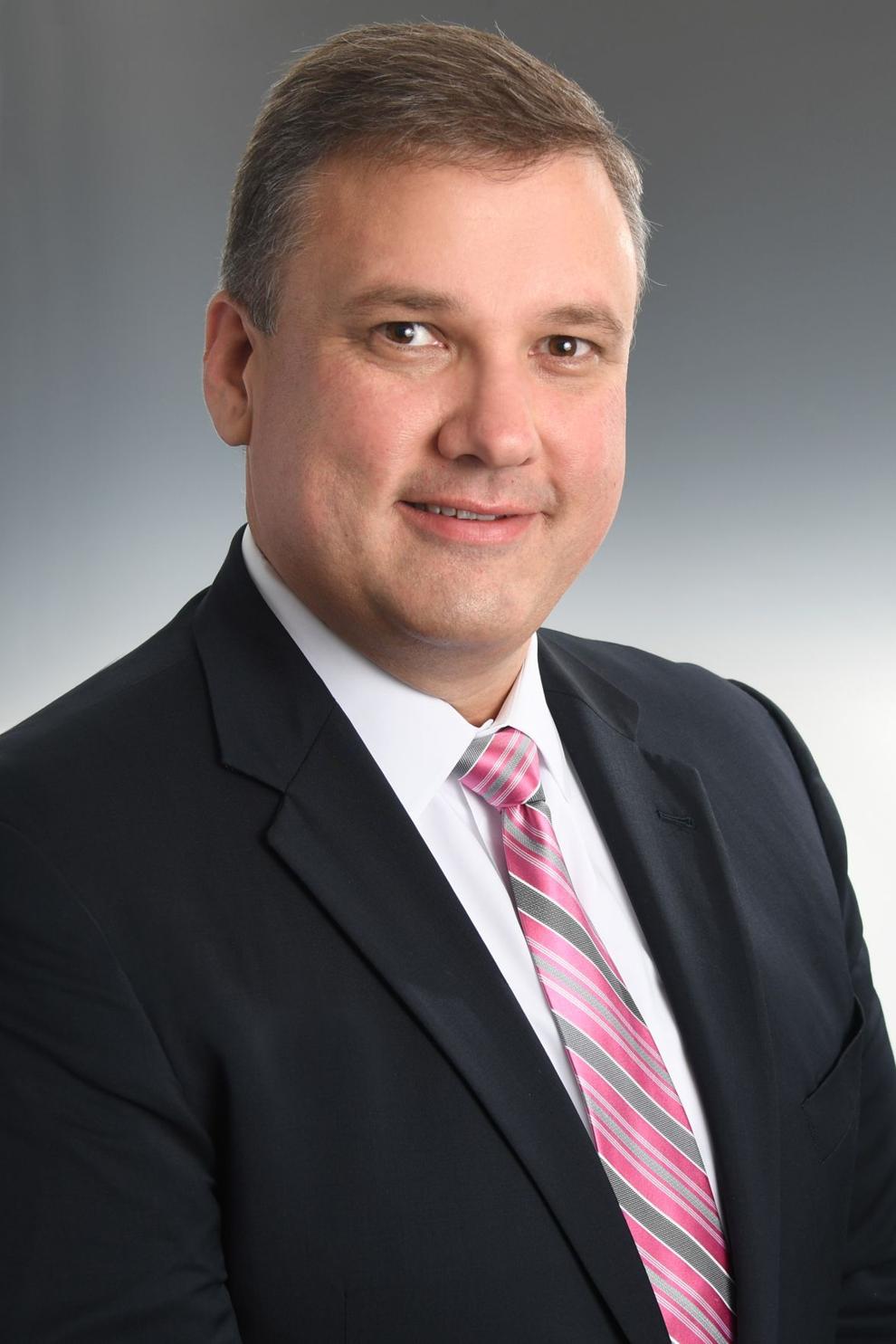 Teague, who has already been named the 2023 Cobb Chamber chairman, said it's his work with the chamber, and his close contacts in the engineering and construction industry, that got him named fundraising chair. Teague said the campaign's fundraising goal is $150,000 — the same as was raised in the 2017 campaign — and the money will pay for yard signs, social media promotions, digital and print ads and other means of "getting the word out."
He said he has two main fundraising strategies: Getting in touch with and collecting donations from contractors, architects, engineering and construction companies that could bid on future Cobb and Marietta Schools projects should the tax pass; and collecting donations from Cobb residents and parents who are passionate about specific projects or improvements to schools or school facilities in their area.
Teague also called the passage of Ed-SPLOST "good for business," and noted approval on Nov. 2 could add "almost $200 million a year to the construction industry that we know is going to be spent right here in Cobb County."
Cam Cameron and Heath Garrett, with Strategic Partners Media, are consulting for the Ed-SPLOST campaign. Cameron said Amanda Seals, the Cobb Chamber's new executive vice president of advocacy and government relations, is also working daily on the campaign.
Cameron said the group has created a nonprofit corporation, United 4 Kids, Inc., and is scheduling as many speaking engagements and public appearances as it can with parent-teacher organizations, school bands, booster clubs and "any group that's built up around the school."
"The No. 1 way that a campaign of this size is going to get the word out and try to get as many yes votes as possible is just through conversations," Cameron said.
The campaign has recruited a group of about 30, suggested by community members, school board members and others, to assist with outreach "all the way down to the elementary level."
He said the campaign aims to show people that "every school is getting something from the district."
Cameron said the campaign already has a Facebook page, has set up a bank account, is distributing W-9 forms and is working on getting a website up and running.
---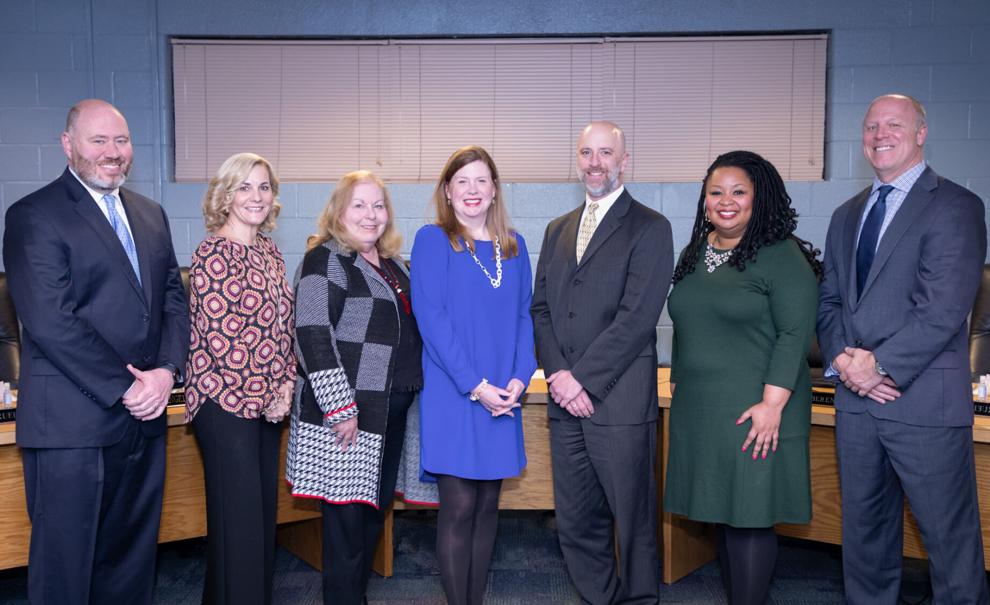 VANISHING BOARD MEMBER: With Alan Levine's prompt resignation from the Marietta school board this week after the MDJ reported he was no longer living in Ward 1, the school district wasted no time in excising him from the public eye.
In fact, so hasty was the board member's departure that the board had neither the time nor patience to assemble for another group photo. The former member was simply cropped out of the picture via a quick photoshop job.
Noting parallels to how Joseph Stalin had people airbrushed out of historical photographs, such as "The Vanishing Commissar" Nikolai Yezhov, Kennesaw State University economist J.C. Bradbury observed, "Yezhov didn't move out of his elected district without telling anyone."
Commenting under his Facebook post, one person wrote: "Haven't seen action this swift since my grandmother 'updated' family wedding photos following a divorce. Impressive. Wonder if they used scissors, too."
Bradbury gave the job an "A-," pointing out the blinds covering the window in the photo don't quite line up in the altered image, while Larry Savage observed that "It left a stain on the sleeve of the lady in the blue dress."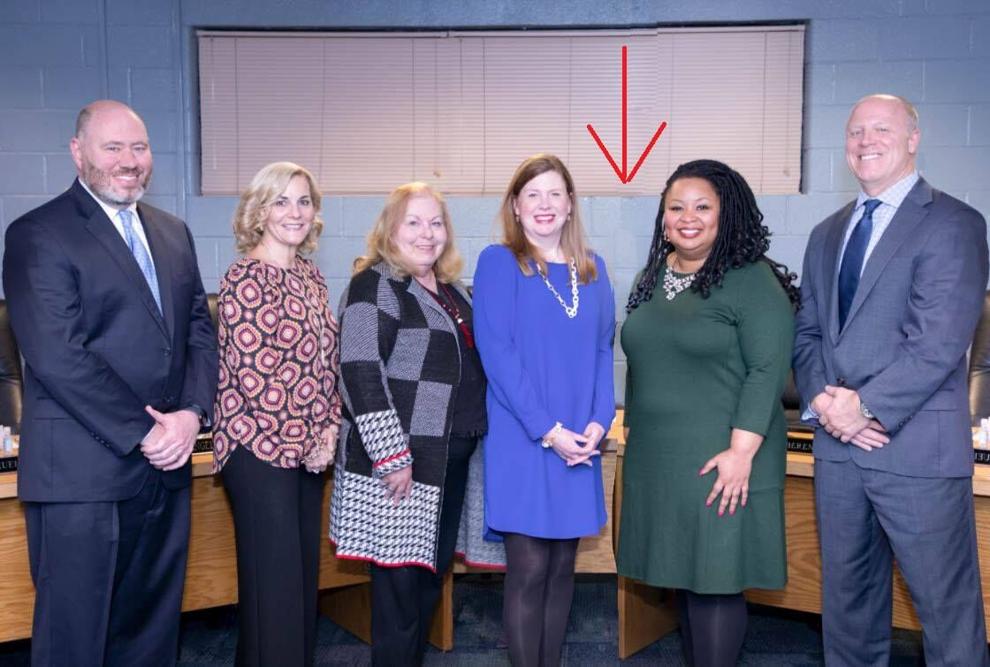 ---
WHERE'S ED? For three months now, a reappointment has haunted Marietta City Council agendas — that of Ed Hammock, the Post 2 member on the Marietta Development Authority.
Council appointees are usually rubber-stamped without much discussion. But when Hammock's reappointment first appeared on the agenda in June, nobody knew whether Hammock was interested in serving another term. City staff resolved to reach out to Hammock and find out, so the reappointment was put on hold.
Problem is, nobody at the city seems to have been able to reach him since. The same discussion has played out every time the reappointment appeared.
By Tuesday, Councilwoman Cheryl Richardson, the Personnel and Insurance Committee chair, finally pulled the plug.
"Has anyone spoken to him?" Richardson posed, receiving no answer.
Richardson and committee member Joseph Goldstein then had a procedural debate over whether to table or deny the reappointment. They settled on a motion to authorize staff to begin a search for a new Post 2 representative.
"Please, somebody find another name," Richardson said.
City Manager Bill Bruton said the city would send out press releases and social media posts to solicit applications and present a list to council.
---
Memorial Golf Tournament: The Alexis Grubbs Memorial Golf Tournament is September 14 with registration between 10 and 11 a.m. at Brookstone Country Club. Lunch and dinner are provided. To register contact tricia@cobbcountybar.org.
---
OPPOSITION: AT has learned that Marietta Councilman Johnny Walker in fact does have some opposition in his reelection bid. Well, sort of.
Catrina Barr has qualified to run for the seat as a write-in candidate, Cobb Elections Director Janine Eveler confirmed. Write-in candidates can qualify up to seven days after qualifying for the normal candidates ends.
Barr doesn't have to pony up the $567.00 qualifying fee that other Marietta council candidates do, but she also won't appear on the ballot. It's up to Barr, then, to get her name out there and ask voters to write her name on the ballot in the election if she wants to be the Ward 3 representative.
---