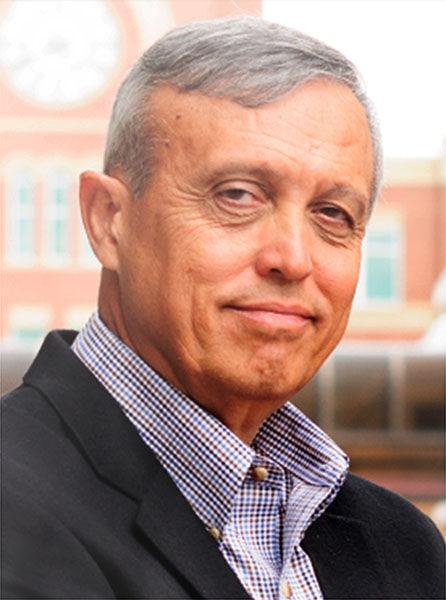 County Chairman Mike Boyce says he plans to start fundraising for his 2020 reelection campaign this month, with mailers scheduled to go out next week. At present, his wife, Judy, is serving as his campaign chair.
"These kinds of campaigns, because they're not really well funded, we have to do it like we did last time. Now I've got some feelers out for a campaign manager," he said.
In the May 2016 Republican primary, Boyce received 49 percent of the vote to Tim Lee's 40.4 percent and Larry Savage's 10.5 percent. That prompted a runoff in which Boyce trounced Lee with 63.9 percent of the vote. There were no Democratic challengers in the general election that year.
"We're going to do a soft rollout at the end of this month, early October for those who supported our campaign last time. I'll also have some small engagements at my home for people, and then I have another plan for another set of donors later in October," he said. "But my plan is to raise as much as I can before Thanksgiving, and then I'm done."
Following Thanksgiving, he plans to campaign door to door in January with the campaign influenced by how much money he brings in.
"But as you saw last time, we raised $160,000. My campaign is not about money. It's about an army. And I have over 200 people that are waiting to go knock on doors," he said.
As far as Around Town's heard, the only other candidate in the race for chairman is Democrat Commissioner Lisa Cupid. Boyce and Cupid have a good relationship and often vote in concert. How then does he plan to distinguish himself from her in the race?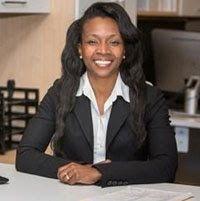 "I think that's her problem, not mine. Because I'm the chairman of the board and look, I believe in collectively sharing credit, and I try as long as I can about talking about 'we the board,' but the people look at the board, look at the chairman, they look at the whole board, so you live and die by the accomplishment of the board, the chairman does, and I'm very proud of this board."
The biggest difference between this race and the last one against Chairman Tim Lee is he's not running against an incumbent.
"You know, it's much different this time because, first of all, I have a record to run on and I believe everyone who wants to run again has to run on that record," Boyce said.
What is his proudest achievement regarding that record?
"Boy, there's so many. It would have to be what we've done for the whole staff, including the police, the first responders. That was the big thing," he said, noting the 7% raise they received, in addition to an incentive bonus.
There's been some chatter among Boyce critics about him pulling out at the last minute to allow Cupid to run for chair unopposed, the chatterers pointing to how Boyce flirted with running for Congress, but did not follow through.
Boyce dismisses that argument, saying he "absolutely" plans stay in the race.
"When I came back from Iraq in 2008, I considered it but I didn't qualify (against then-U.S. Rep. Tom Price), thank the Lord. I didn't know the congressman like I know him now," he said.
Boyce said he's using political consultant Robert Lee, just as he did last time around.
"For my guru, he's my strategist," Boyce said.
Readers will recall Robert Lee made waves in 2015 when as chairman of the Georgia Young Republicans, he described GOP presidential frontrunner Donald Trump as a fascist, comparing him to Benito Mussolini.
Boyce said he's still looking for a campaign strategist to handle the day-to-day work in addition to Lee.
"I haven't found one yet. But I don't need one right now because I'm just simply raising money," he said.
Qualifying is March 2-6 with the primary on May 19 and the general election on Nov. 3, 2020.
---
ART OF NAVIGATION: Atlanta Mayor Keisha Lance Bottoms knocked 'em dead during her address to the Cobb Chamber of Commerce on Monday morning, which saw her take on the issues of the day.
Her introduction was unique, to say the least.
Former Georgia Attorney General Sam Olens introduced Atlanta's 60th mayor by laying bare her inheritance of a city in the wake of a slew of scandals and federal investigations. Those scandals included city workers accepting bribes.
Before getting down to business at the podium, Bottoms analogized stepping around her dog's own business in her home to some days on the job.
"(I) navigated stepping around poop this morning," she said, with a rumble of laughter following. "I thought, 'This is just what it feels like to walk into city hall some days.'"
Just after, she said she was "most excited" to be in Cobb because she'd heard Six Flags Over Georgia Park President Dale Kaetzel would be in attendance. Bottoms said she'd once held a job at the park selling "Cherry-Berry" frozen treats, a job the mayor said was "the best job I've ever had in my entire life."
A bartering system between food stations was in place there during her tenure, she revealed.
"You gave out a Cherry-Berry ice cream, and you'd get a hamburger for lunch. Now, I'm sure none of you all did that at your teenage jobs," she said grinning. "One morning, a friend came by and I gave her — I loaned her — a Cherry-Berry ice cream pop. And unbeknownst to me, there were some supervisors lurking in the bushes waiting to catch wayward teenagers giving away products."
Her Honor said she'd never been so scared as when she was called in to talk to her supervisors. But the fear wasn't of her boss, she said.
"My mother had just dropped me off, so I was afraid that I was going to have to call her to come right back and get me," she said. "I knew what my mother would do to me would've been worse than anything that would happen (at) Six Flags."
In the end, Bottoms got to keep her job at the ice cream stand.
"It all worked out because here I stand as mayor. (That) federal investigation doesn't have anything to do with me," she said, once again, to laughter and applause.
And when she mentioned her city's decision last year to end an agreement between Atlanta and U.S. Immigration and Customs Enforcement, the crowd gave a more contained round of applause.
"Thank you for your applause, Cobb County," the mayor said. "I got booed in Buckhead."
Atlanta's decision last year to end the city's relationship with ICE meant the Atlanta City Jail would no longer accept ICE detainees at its facility. Immigration staff in the city said then that the decision was in response to what they said were troubling reports of families being separated at the U.S.-Mexico border, as well as in Atlanta.
---
POLITICAL PLATTER: Karen Gitau, who is challenging Kennesaw City Councilman James "Doc" Eaton, recently introduced herself to the council, sharing about her father who ran for office in her home country in the 1970s. She came to Kennesaw from Kenya in 1995 upon acceptance to Kennesaw State University.
Speaking to the MDJ afterward, she said has been attending meetings regularly and has noted a focus on the homeowners in Kennesaw, while renters are often forgotten. She said she feels this segment of the population needs more representation. Gitau is concerned that elected officials aren't thinking in terms of the people who work in the downtown service industry who have to commute to an area lacking in public transportation.
"Rent is going up and what is happening is that many people are moving farther out of Kennesaw. If they rent, the term ends, you move because you can't afford to renew … in terms of family, how many people can afford it if the rent goes up?" Gitau said.
Antonio Jones is also running for Post 1 in the Nov. 5 election.