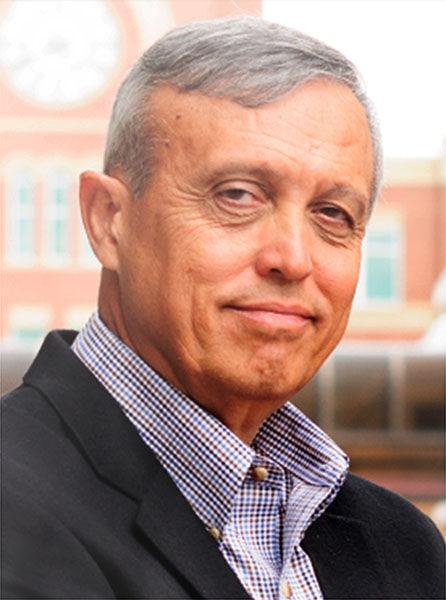 FOR THE FIRST TIME since his election in 2016, Cobb Chairman Mike Boyce says he would be willing to run for a second term.
The MDJ has raised the question numerous times. The most recent "ask" received the chairman's most definitive answer to date.
Boyce used an enormous amount of political capital passing a property tax hike on Cobb citizens last year, and fallout from that prompted a wave of backlash, which clearly left him stung. But in a sit-down with the MDJ on Monday, after discussing topics ranging from a transit tax to homelessness in the county, the question was asked again: Will you seek a second term?
The chairman confirmed he was considering running in next year's Republican primary for a second term in office.
"There are a couple things that if I'm going to do this again, I have to know that I'll be working with a board that supports what I'm trying to do, OK? It doesn't do any good to be a minority on a board of five," he said.
Boyce said the job of chairman is a tough one, but one he would embrace as long as the commission was "moving the ball forward."
"But if this board wants to go in a direction that I don't believe is in the best interest of the county, I'm not interested in being the chairman. And the true tell for me is going to be in this next budget, all right?"
Boyce said he would not be asking for another millage hike.
"We of course are going to get some additional money from the tax digest, but if we leave the millage rate alone, and to me my No. 1 priority of all the things we want to do next year, is cost-of-living increases for the county employees ... I'm committed to that. If I get that, and only that, I'll consider it a successful budget … If I don't get support on that budget, then that will tell me the board doesn't support my vision, and I'm not interested in serving. I'll be very clear about that."
The interpretation? Boyce will run for another term if the board leaves the millage the way it is and gives county employees a raise.
At the same time, though, Boyce spoke of missing his grandchildren.
"This job is, I'd say, 6 and a half days a week, but the reality is the most dangerous time of my week is at 10:30 on Sunday morning when I'm trying to walk from the front of the church to the back of the church (on his way to lead a Sunday school class)," he said.
"But you know, everyone wants to talk to me, and I'm that kind of guy. I want to talk to you, too. This job is there all the time. But it takes away from your family … You either do this 150 percent or you don't do it at all because everyone in this county deserves that. That's what they elected me for is to lead them and be their chairman, and I'm committed to doing that without any kind of, you know, hedging on it. So I'm willing to do it again. I'm willing to make that sacrifice to my family only if I feel like we're going to be moving forward together as a board. And I just want to say in the two years I've been doing this I've been able to find the middle ground for this board."
Boyce said there are very strong individual commissioners who all make him a better chairman because they challenge him.
"I have to bring my best game every single time to a meeting, but I'm getting old," he said.
---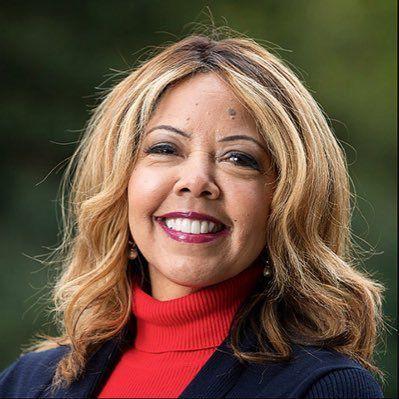 Q&A with Lucy McBath: MDJ reporter Ross Williams ran into newly-sworn-in U.S. Rep. Lucy McBath, D-Marietta, Sunday while attending a ceremony at Dobbins Air Reserve Base. McBath defeated former Rep. Karen Handel, R-Roswell, in November's election to represent part of east Cobb and portions of Fulton and DeKalb. Here's what McBath had to say about her time in Washington so far and the current political climate.
Q: How have you been settling in?
A: Pretty well. People have been extremely warm and welcoming and very supportive, so I'm really looking forward to being able to serve.
Q: How does it feel to be part of the new House Democratic majority?
A: We're excited to be able to serve our constituents. I'm really trying to work very hard to make sure I get to work because the people in the district, they want solutions to problems, and they want to feel supported and they want to know that I'm working hard on their behalf, so I am getting to work. We are very excited to be able to pass, in the House, which has never happened before, a bipartisan measure for federal background checks for all gun sales. That's what I promised people in the district, and I'm working very hard to make sure I carry out the promises that I made.
Q: You entered office during what has become the longest partial government shutdown in U.S. history. How has that affected your job?
A: I'm very pained by the shutdown because it continues to hurt the people I wanted to serve. It's hurting the country, and we want to make sure that democracy is working for everyone, and we want to make sure the people are getting back to work and that they're getting their paychecks. We want to make sure people expecting to get their income tax returns get those on time. We want to make sure government services are working for everyone, so I am very pained by it because I know generally it hurts everyone…
Q: Some in Washington are talking about the impeachment of President Trump. Are there circumstances under which you would support that?
A: I just have to say you're not going to hear that coming out of my mouth because it's a very serious process, and you don't ever take delight in those types of conversations for ever wanting to think that we're going to be impeaching the commander-in-chief of the United States. That's just not something I believe that, me personally, I'm excited talking about. It's a very serious process, however. I will say that the American people deserve to have (Robert) Mueller complete his full investigation, and then we just have to wait and see what comes out of that, but I will never prematurely say impeach. I just don't think it's good for the country, and I think the people deserve to have the truth and deserve to have a full investigation, so I am not going to talk about impeachment.
Q: Other than gun legislation, what are your top priorities?
A: Health care, most definitely. We've got 40,000 children under the age of 17 within our district alone, and other individuals that have pre-existing conditions. Making sure that their health care is protected, making sure that we're lowering the cost of their treatment, making sure that we're providing health care for as many people in the district as we possibly can, making sure we have a balanced economy — people are very unsure right now. I know that our district maybe doesn't have as many federal workers and employees as some other surrounding districts, but people are still very concerned about the nature of being able to put food on the table and educate their children, so making sure that there is a balanced economy that works for everyone. I'm very, very concerned about making sure that we do what's right for American taxpayers. Those are my goals, making sure I support our armed services, making sure I support the men and women that wear the uniforms…
Q: With goals like health care and gun reform, how do you move forward in a divided government?
A: At this point, we just continue to try to negotiate, and we can't ever stop negotiating. Once we break down those negotiations, then the American people are the ones that are really truly hurt. So I know the Democratic Party … me in particular … (are) always willing to negotiate to find the best solutions to serve everyone.