BEFORE SMYRNA MAYORAL hopeful Steve Rasin reached for the microphone at his campaign launch party, he picked up the sax.
Rasin, who is retired from a career in the Navy and commercial aviation, serenaded the crowd gathered at the Taylor-Brawner House on Thursday evening before turning on the R&B song "Wake Up Everybody," and encouraging them to sing and clap along.
There are five candidates in the nonpartisan race to replace retiring Mayor Max Bacon in the Nov. 5 election: Alex Backry, Ryan Campbell, Laura Mireles, Smyrna Mayor Pro Tem Derek Norton and Rasin.
State Rep. Erick Allen, D-Smyrna, who was in the crowd Thursday, believes the race is between Norton and Rasin.
Norton certainly has some heavyweights in his corner. Bacon has predicted Norton will succeed him. And the invitation for a Norton fundraiser at the Georgian Club last month listed U.S. Sen. Johnny Isakson, Attorney General Chris Carr, Bacon, and former Gov. Roy Barnes.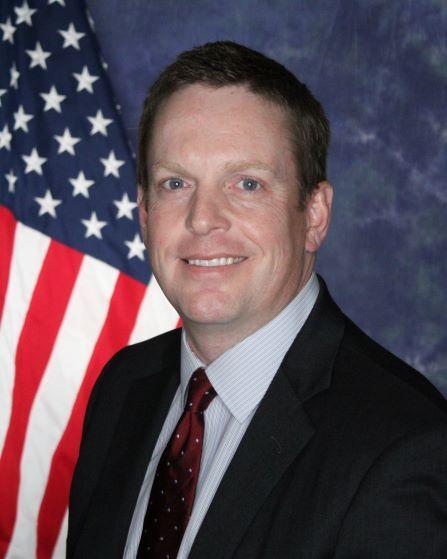 Meanwhile, among those who turned out for Rasin's campaign launch party were Michael Murphy, assistant for special projects to County Chairman Mike Boyce; Smyrna Councilwoman Maryline Blackburn; Cobb SCLC President Ben Williams and Donnie Cochran Sr., the first African American commanding officer and flight leader of the Blue Angels.
"I think you have a wonderful opportunity to elect a leader that will put the people first," Murphy said in his introduction of Rasin, urging those in attendance to host coffees with their friends and neighbors to get to know him. "I'm pleased to have the opportunity to be able to support Steve Rasin and I hope you will do what needs to be done and that is to get the world out and let people know."
Rasin weighed in on some of the issues of the day with Around Town following the event.
The solution to the controversial Sterigenics plant near Smyrna, he said, is to shut it down.
"That's what I believe the solution is. I really do. I mean, based on what I've seen, the company can't be trusted," he said.
What about the solution to area traffic congestion? Rasin said he supports bringing MARTA into Smyrna.
"There's a lot of people who live in Smyrna who could use MARTA to get to work. There's a lot of people who don't live in Smyrna who have a harder time getting to work. I just don't think the Cobb County transit system has been enough," he said.
A graduate of the Naval Academy, father of three, and grandfather of one, Rasin describes himself as a trailblazer. He said of the 1,450 people in his 1970 class at the Naval Academy, 25 were African American. Of the 903 graduates four years later, only nine were African American. Following graduation, he was sent to Corpus Christi, Texas, were he trained recruits to fly. His next assignment brought him to California, where he met his wife of 39 years, Dianne.
He left active duty in 1982 and entered the Navy Reserve, taking a civilian job with Lockheed Missiles & Space Company where, after 11 years, he was laid off, which brought him to Atlanta and a career in commercial aviation. He said he retired from the Navy Reserve in 2002 and from commercial aviation in 2017.
"As a pilot, as a father, safety is my No. 1 issue. We need to be safe in our homes, our schools, our businesses, our community," he said. "Here in Smyrna our biggest concern right now is that Sterigenics plant right outside the city limits. Nothing escapes bad air. Nothing escapes toxic air. We need to let our government officials know. Personally I think some of them are sitting on their hands."
Rasin called for a city government that is reflective of the city's diversity, of a government that was transparent and one that helped small businesses thrive. People want a government that stays out of their wallets and out of their bedrooms, he said.
"They want to be safe at home and not be looted, be safe in our cars and not get booted and walk down the street and not get shooted," he said, a line that garnered laughter and applause.
---
---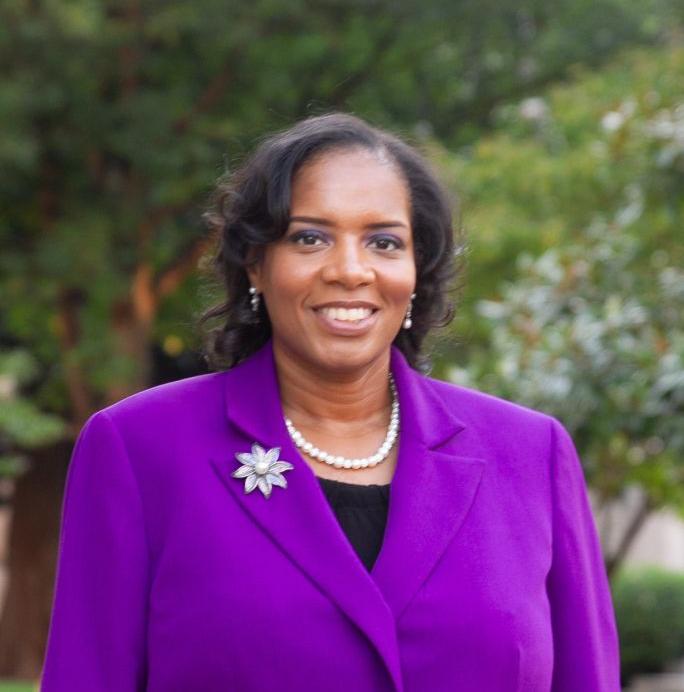 POLITICAL PLATTER: Cobb County Democrat Tania K. Robinson, a financial planner, has announced she will challenge state Sen. Horacena Tate, D-Atlanta, in the May 19 Democratic primary.
Tate garnered the nickname "Horacena, Have you Seen Her?" in a previous race against Travis Klavohn, who claimed she was missing in action regarding her elected duties.
"I believe it is my time to connect the community to the Capitol," Robinson said in a press release. "To legislate around the issues that face our district and find solutions. To bring accountability to the seat and our government. Our District 38 residents want and deserve change and true representation under the Gold Dome."
An official kickoff event for Robinson's campaign is scheduled for later in September.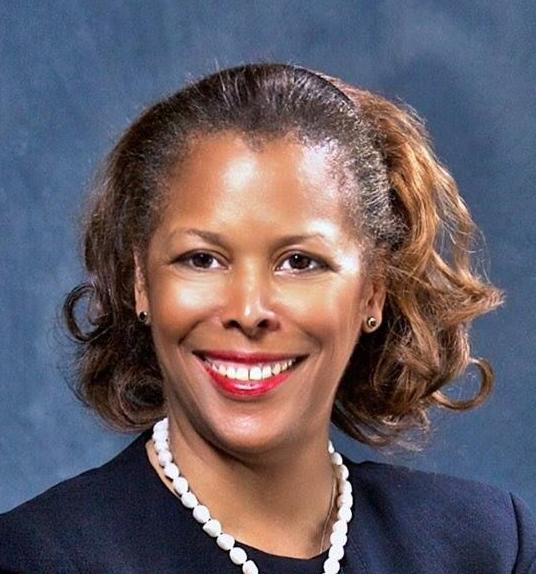 ---
ZONING & MARVIN GAYE: Cobb County Planning Commissioner Fred Beloin and the board's chair, Judy Williams, locked horns when what was supposed to be a shoo-in case came before the five planning commissioners Tuesday.
As reported by the MDJ's Thomas Hartwell, Beloin questioned and withheld his support for a rezoning request from the county for 1.5 acres of county-owned property at the northeast corner of Barrett Parkway and Macland Road, citing the county's ability to skirt rules that would be required of any other applicant appearing before the board.
The rezoning was for the purpose of potentially enhancing resale value of the surplus property. The county was not required to submit a site plan or any details about plans for the property.
Williams, on the other hand, said she believed it was not the planning commission's job to decide what would ultimately be a Cobb County Board of Commissioners decision.
"Why should the planning commission, a recommending body with no authority to outright approve or deny applications tell the county commissioners what to do?" Williams said, challenging Beloin to phone Cobb Commissioner Keli Gambrill, who appointed him to the planning commission, and tell her about his disdain for county procedure.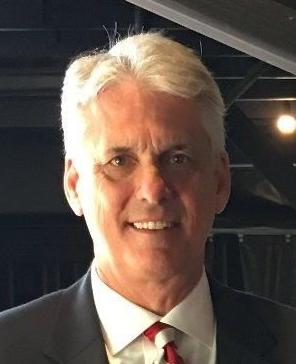 "Madame chairman, that's a cheap shot," Beloin replied.
On Thursday, Beloin sent an email to the MDJ and other members of the media, copying Gambrill and Cobb Commission Chairman Mike Boyce.
In his email, Beloin further questioned why the county would seek to rezone the property without providing any details and therefore absolve a future purchaser and developer of the property from coming before the board for review via a future rezoning case.
"PC member Gunther called this application the Marvin Gaye 'What's going on' application because it was so vague," he wrote. "County representatives admitted that the property's Macland frontage is a 'congestion point,' ... At the end of the day, Cobb citizens just want to get home. Literally. They expect that a PC would actually plan (radical concept?) and try to correct and alleviate traffic bottlenecks in preference to maximizing the County's return on an acre of surplus land.
"A majority of the PC agreed with me that the PC should actually plan. ... PC Chair Judy Williams is a nice person. She contended that the PC should give blank checks to the County in the form of rezoning approvals of its surplus land with no review by the PC. Four of us disagreed yesterday. Her point that we should just allow and trust the Board of Commissioners … to handle zoning with no meaningful input from the PC (save perhaps direct calls from each of us to our appointing Commissioners) promotes one standard for the rezoning and development of County surplus land and a more stringent review for the rezoning of purely privately held land. The County Code does not presently support that. If we want the (Board of Commissioners) to handle all rezoning hearings without input from the PC, then perhaps we should abolish the PC and save the taxpayers a few dollars."