A LIGHT RAIL line on Interstate 285 connecting Vinings with Doraville.
A bus rapid transit line connecting Kennesaw State University with the Arts Center MARTA station.
These are among the projects included in the Atlanta Regional Commission's latest Concept 3 plan.
"Every few years, transportation planners and local officials come together (to create) a detailed project list that serves as a long-range vision for transit in the Atlanta region," the ARC reports. "ARC's transit planners met with local governments and transportation agencies and worked to include their top priority projects."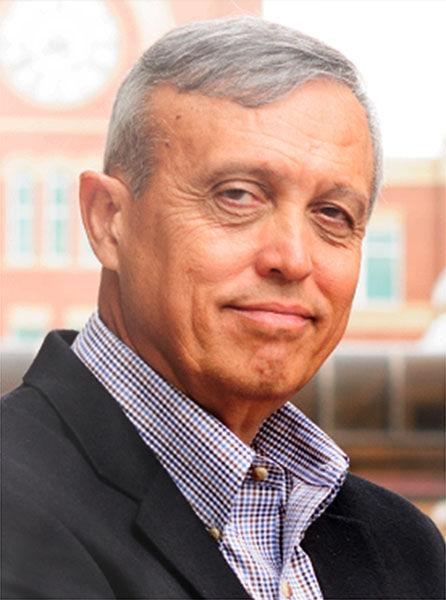 As Cobb Chairman Mike Boyce is a member of the ARC's governing board, Around Town asked him about the above two projects.
"Well, you can probably say they're both aspirational," Boyce said. "Outside agencies have all the right in the world to make all the recommendations they want to, but in the end, it's going to be the voters of Cobb County who decide what projects they want to fund, if any, when I bring the transit referendum in 2021."
Boyce said when he first entered office and reviewed the Concept 3 plan, the cost to fund the projects in that plan was in the neighborhood of $20 billion.
"To me, you can tell me where you're going to get the money for that," he said. "There will probably be major investors in trying to see how we can make this come true. But in the case here at the ARC, they have their planners out there, these projects are voted on by the ARC board, all right? I'm a member. And the bottom line is I think it's a concept."
Around Town observed that if Boyce voted for the plan as a member of the ARC, it would follow that he supported the BRT and light rail projects. But Boyce said the Concept 3 plan is a massive 140-page document.
"I'm not the kind of person that's going to vote something down because of one thing and it bothers me," he said. "I think it reflects an idea that if the funding was there it would resemble something like that. But the reality is A, none of these projects have been voted on by the ATL. That makes them non starters. And B, there was no identification for where the resources were for these projects, so that makes them non starters. So that's why I call these things aspirational. My focus is on getting out with town halls and public hearings to identify those projects that the people in Cobb County want to support, and that's why I want to bring forth a referendum in 2021. That's my only comment on any of this."
For the record, Boyce's term expires in December 2020.
Boyce's first town hall is Tuesday, March 5, at the Sewell Mill Library and Cultural Center. There will be two town halls on that day and at that location, one from 3 to 4:30 p.m. and a second from 7 to 8:30 p.m.
AT asked Boyce what he personally thought of the BRT and light rail proposals listed in the ARC plan.
"There's no way I'm going to comment on any project right now because that means I'm getting way in front of the process, not to mention our commissioners. And there's all kinds of danger doing that," he said. "I've made it very clear that my process is just beginning, and it starts in March when we come to understand what the common terms are. And then over the next 18 months to two years we put together a project list of what it is, I'm confident that when we take it to the voters, they'll affirm the projects. That's what I'm focused on."
The chairman said he expects many people between now and then to offer up ideas.
"You saw Ron Sifen with a (guest column) in your paper a couple weeks ago," he said. "I think that to Ron and ARC — there's all kinds of people out there who think they know how to solve the transit problem. And I get that and appreciate their input. And we're going to have a way to include those proposals once we start doing the public hearings. My only counsel is just be patient because you're not doing yourself any favors by speculating right now, because we have not even come to a common understanding with the voters what it is that all these terms (BRT, light rail, etc.) mean." 
---
EAST COBB CITYHOOD: Often, the talk starts getting juicy after the prepared remarks when the Q & A begins. Such was the case at Thursday's Kiwanis Club of Marietta luncheon when guest speaker, Chairman Boyce, opened the floor to questions after rendering an edited version of his State of the County address.
The first question, as they say, struck a nerve.
"There seems to be less-than-transparent activity going on for a city of East Cobb. … What's happening?" an audience member asked.
For context, the campaign, if successful, would create Cobb's seventh and largest municipality with a population nearing 100,000. Other than frontman Joe Gavalis, the campaign committee has turned down requests to identify themselves.
Chairman Boyce was frank in his answer and delivery.
"First of all ... it's all well and good to come into an open, transparent government. That's probably the hardest thing that you do. But … it is the most important thing to do because that's how you build trust. ... you can't possibly start out with a proposal like this and not tell people who you are. Because some of these people are going to be — if it works — elected officials. You do not want to start your life as an elected official with the background that you didn't want to tell people who you were."
(MDJ editorials have agreed, calling out the clandestine nature of the cityhood effort.)
The chairman continued, "You stand up for something and you tell them who you are and what you stand for. That's what you do. And if you don't have the courage to do that, then why are you doing it?
"The second thing is there are six cities in this county. Every one of them has a higher millage rate than the county does. So my only question is, what does this group know that these six cities don't know? Because (the cities are) all well run. All right? … and I understand why they have a higher millage rate. Most of them for public safety reasons. And the reality is that if I had a higher millage rate, I could probably give them what they wanted, but I can't get that millage rate from the county. I have to live with what I can get out of my board. ... The bottom line is we deliver the best value for the money ...
"… so (those behind East Cobb cityhood) just need to get out there and tell us who they are, what they're doing, why they're doing it."
For more on the campaign, see a guest column from Joe Gavalis in Tuesday's MDJ.
---
TOWN HALL: State Rep. Erick Allen, D-Vinings, will have a town hall meeting to discuss the 2019 legislative session on Jan. 31 at 6 p.m. at Griffin Middle School. For more information, call Allen's office at 404-656-0109.
---
PARTISAN JUDGES? Cobb GOP Chairman Jason Shepherd referenced several legal notices in Friday's MDJ alerting the public that legislation will be filed this session to make the chief judge of the Cobb Magistrate Court and the probate judge nonpartisan. In response, Shepherd referenced a white paper recently discussed in a Federalist Society forum arguing that judicial elections should be partisan.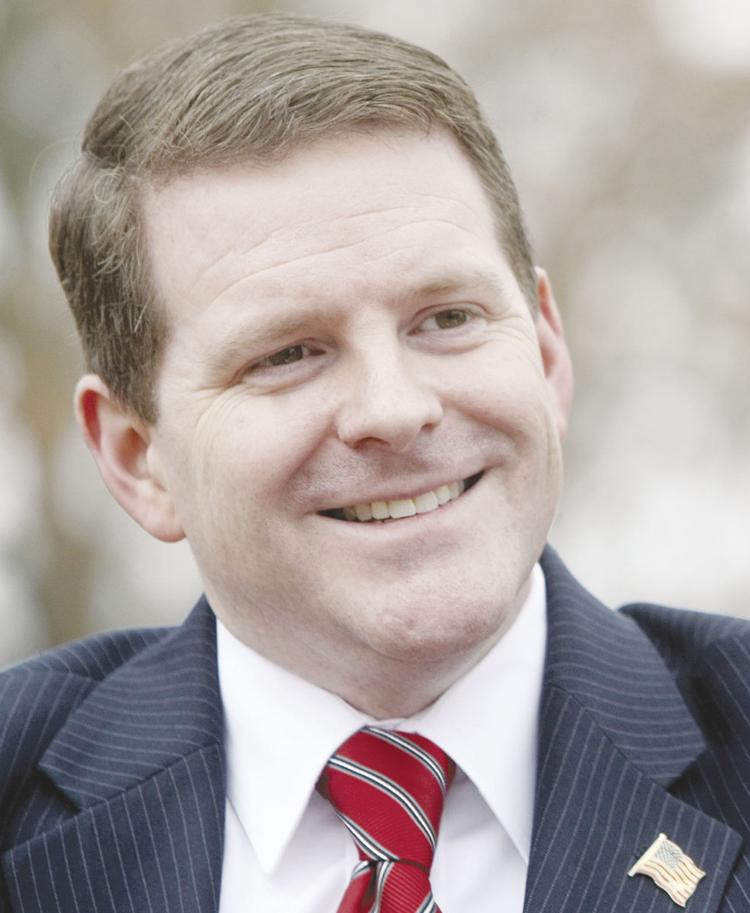 "The paper concludes in part, 'Partisan judicial elections are controversial, but their benefits outweigh their problems. They are effective mechanisms for providing voters with relevant information about judicial candidates, meaningful choice in elections, and transparency in the selection process,'" Shepherd wrote on his Facebook page.