WE'VE HEARD FROM Republicans such as state Rep. Don Parsons and Cobb Chairman Mike Boyce about their thoughts on a proposed city of East Cobb.
But where do Democrats stand?
State Rep. Teri Anulewicz said the legislative delegation was pretty united earlier this year in rejecting Commissioner Bob Weatherford's proposal for a special new tax for public safety.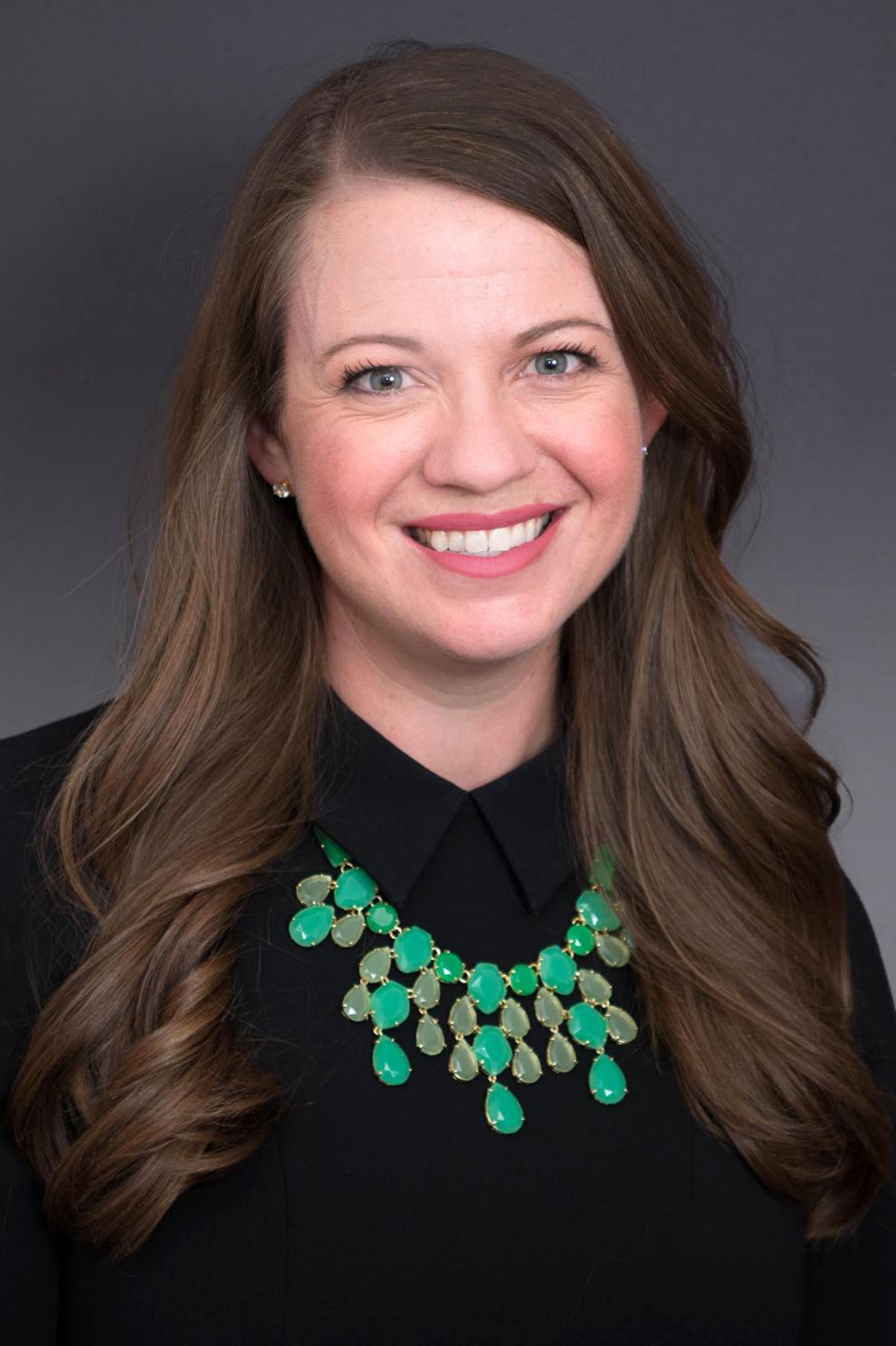 "I think we're going to be pretty united on (the East Cobb cityhood pitch), too," Anulewicz said. The Smyrna Democrat added that east Cobb has been the recipient of "a lot of very large, flashy, transformative E-SPLOST projects … and I think it would be hard to get something like that passed, because that is just not where the growth is, and it's not frankly where I think the attention needs to be paid and where the resources need to be allocated."
The voter-approved 1 percent special purpose local option sales tax for education is used by the Marietta and Cobb school districts for capital improvement projects.
Anulewicz raises an eyebrow when those advocating for a proposed city of East Cobb keep citing the inattention to median landscaping as a reason to municipalize.
"I know a thing or two about cities in Cobb County, but I do feel like better median landscaping is not what puts you over the top for needing a municipality."
So what's propelling this affair?
"I think part of what's motivating it is part of the way the county has become Democratic," Anulewicz said. "… Because if you have folks that might be interested in elected office, but they're probably not going to win countywide because of their political affiliations, then you set up a whole new government."
Sen. Michael Rhett, D-Marietta, said when it comes to the different surveys about who wants a city, "it has to be pretty much unanimous, because if it's 60/40, that's not inclusive of everyone, and now you're asking us to carry the water … I think that's pretty reasonable."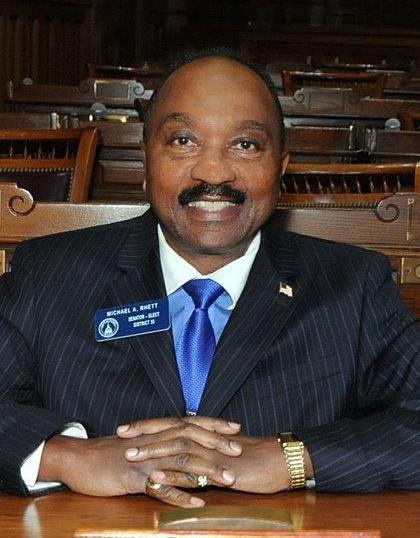 State Rep. David Wilkerson, D-Powder Springs, meantime, cited similar efforts to form a city in south Cobb.
"Our job is to listen and see what happens, but I think it (a city of East Cobb) does face a tough road, because it does fundamentally change the county," Wilkerson said. "Not just that, but the city of South Cobb. Those combined would basically change how we look at the county, the county revenues."
If both East Cobb and South Cobb breakaway and form their own cities, who will be on the hook for the county government's enormous pension debt, he wondered.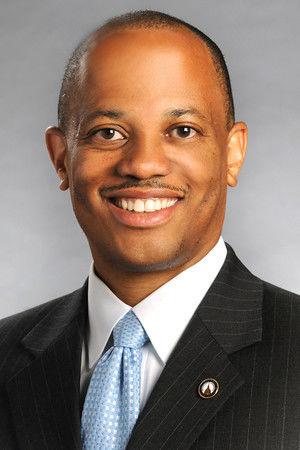 "Because the rest of the county didn't necessarily run up that debt because a lot of the power has been concentrated in east Cobb and their leaders have basically driven this boat, steered the ship. It's a conversation we'll have to have," Wilkerson said.
---
KEEP US IN THE LOOP: Powder Springs Mayor Pro Tem Patrick Bordelon is the new president of the Cobb Municipal Association. Bordelon asked lawmakers to keep the CMA up to date regarding the various proposals for new cities in Cobb.
"Certainly if you look at the diagrams I've seen for where the city boundaries of the city of Mableton would be, they would come right up to the city limits of Powder Springs. So obviously we would prefer to have some input on that because we'd be kind of boxed in on that side of our city. So keep us in mind when you bring up issues like that," Bordelon said.
---
SCALES OF JUSTICE: Earlier this month, MDJ blogger Oliver Halle visited Washington as part of a group of 12 alumni from his law school, UNC-Chapel Hill, who were admitted to the U.S. Supreme Court Bar.
The high court took up several cases while they were there.
"My personal observation was that each of the justices were likeable, cordial and 'regular' people," Halle said. "I would feel comfortable with any one of them in my coffee group. That is not to say the justices didn't ask hard-hitting questions. They did. But they were civil, frequently humorous and genuinely trying to understand the lawyers' arguments on both sides." 
---
CIVICS LOST? Cobb Chairman Mike Boyce, in urging lawmakers to support the necessary measures to replace "a truly outdated, onerous and flawed election system," warned about a dearth of future poll workers.
"Quite honestly our poll workers are aging out," Boyce said. "Civics has been lost somewhere in our system and people seem to think that all this polling and voting goes on by magic. So when you go into these polling places, you'll notice there aren't any young kids in there. They're all older people. And guess what? They won't be there much longer. So we have to find a way to address all these challenges," Boyce said.
Janine Eveler, director of Cobb Elections, said her office hired 1,292 poll workers for Election Day, Nov. 6.
"Everyone has to attend at least one training class prior to every election," she said. "The starting pay for a clerk position is $160 which includes Election Day, setting up the poll on Monday and one class. Pay increases with additional responsibilities and training. Anyone who wants to be put on the list needs to complete an application available on our website."
---
GROVES OF ACADEME: Kennesaw State University is hoping the Legislature approves a $39.5 million earmark for a 147,000-square-foot, 2,000-classroom building that would be erected on a parking lot in the center of campus.
KSU President Pamela Whitten was a no-show at the Cobb Legislative Delegation's annual "wish list" meeting last week, sending instead her chief of staff, Alex McGee. McGee told lawmakers $2.5 million had already been spent on planning and building designs. Now KSU just needs $39.5 million to erect the building.
"It's going to help us get to a place we need to be to try to avoid the bottlenecks that come when you're trying to schedule classes," he said. "We're hearing from students who … are having to spend … an extra semester to get that last class (they) need."
---
BLESS HIS HEART: In a visit with the MDJ this week about the upcoming legislative session, Democratic lawmakers ticked off the accomplishments of Cobb Dems during the recent election. They elaborated on how the newly elected Democrats were going to benefit the county.
AT observed that Cobb GOP Chairman Jason Shepherd might disagree with their view.
"Oh, bless his heart," Anulewicz said.
"He's doing a fine job and I wouldn't change him for (Republican) chair if I could. He has my full support," Wilkerson added with a laugh, an obvious reference to Cobb choosing Democrats for all statewide offices in the Nov. 6 general election.
Anulewicz said the Cobb Democratic Party has had a strategic approach in working to elect candidates and there are many things within the party that one can control.
One thing that is not in their control, but that has been very beneficial to them, is the antics of the Cobb Republican Party, she said.
Wilkerson reiterated his support for Shepherd: "No, he's doing a great job. He's doing exactly what he needs to be doing. It was a bad year (for Republicans in Cobb) … so I fully support his work …"
Sen. Rhett, meantime, gave a shout out to Shepherd's counterpart, Cobb Democratic Party Chairman Michael Owens.
"I think Michael Owens has done an outstanding job with his leadership and his energy. I don't think he gets enough credit for that," Rhett said. "He's done a fantastic job in making this blue wave come about."
---
JOB CHANGE FOR BOYCE? After listening to Chattahoochee Technical College President Ron Newcomb list the various programs on offer at the college during a recent meeting, Chairman Boyce replied, "Sitting there listening to Ron I decided that probably for a better salary I could be an HVAC guy. Everybody would be happy to see me when I come to their house. I need to relook at this future retirement."