Barbara Dooley had the crowd in stitches as she shared stories about life with her husband, Coach Vince Dooley, during last week's tribute to the couple at Vinings Bank.
Mrs. Dooley said when she was a student at Auburn, "he chased me for four damn years. And all I could say was 'There's this old man trying to date me.'"
When the two came to Georgia the first year, she had two babies under 2 and was pregnant with the third.
"He was home 52 nights that year because he wanted to get to meet all the Georgia people. And so when he was in south Georgia, one of my sorority sisters came up to him and said 'Coach, did you marry Barbara Meshad? And he said 'Yes.' She said 'Oh, thank god. Some old man was after her.' He said 'I'm that old man.'"
Mrs. Dooley called her husband a wonderful man, saying they've made it almost 60 years together.
"But it's still day to day, I have to tell you that. I tell him not to get cocky. And I think the reason we've made it this long is he's let me fly. He has not tried to control me."
One thing about Coach Dooley is that he concentrates 100 percent on what he's doing at any given time.
"If he's reading a book, you don't talk to him. If he's writing something, he is focused. If he's gardening, whatever he's doing, he's the most focused person in the world."
That turned out to be a problem when, during football season, he couldn't seem to remember her birthday.
"Never. Came the same time every year," she said. "And so one year I cried and carried on, and he came out with a white handkerchief, and he said, 'I'll tell you what. Next year, give me a week's notice, and we'll never have to go through this again.' I said 'OK.'"
So the next year she reminded him over breakfast as he was reading the sports section.
"I said Vincent, my birthday is next Thursday. He said 'uh-huh.' He didn't move the paper. I said, 'Vincent, you told me to remind you, and I'm reminding you Thursday is my birthday. He says, 'Uh-huh. What do you want?'
Men, Mrs. Dooley observed, can answer their wives despite having no clue what they are saying.
"I said 'I want a divorce.' Well he lowered the paper. He looked at me. He said "You know, Barbara, I wasn't planning on spending quite that much.' So he's extremely focused."
Another thing to know about her husband is that he's a lover of history, and has led various historical groups. On one occasion, the couple drove to Atlanta to a board meeting of the American Battlefield Association.
"These are big-time historians. So I ask him something in the car, something about Robert E. Lee, and he looked at me, and he turned and he gave me this disgusted look, and he said 'You know, Barbara, if I were you I would just be quiet tonight so nobody would see how ignorant you are.' Do you know what that did to me?"
She didn't say another word on the drive in.
"We get to Atlanta. Bo DuBose's. I didn't say a word. I walked right in. I went to the bar. I got a drink. I found me a corner and I sat down. Didn't say a word to anybody. Finished my drink and I went back to the bar. Finally they call for dinner and they put me next to the president, and they seat Vince across the table. So they're talking history. Finally the president looks at me and says 'Barbara, you haven't said a word. What do you do?' I said 'I pole dance.' Now Vince is across the table and he's gone blank. I don't know where that came from. I said 'To be honest with you, I don't know one thing about history, but I can get my left leg up on that pole!' Well that took care of the evening. So the next morning we're walking to breakfast and the president is running behind me. He grabs me and he says 'Barbara, can you teach my wife to pole?'"
---
POLITICAL PLATTER: The dirt is being flung in the race between Smyrna Councilwoman Maryline Blackburn and challenger Travis Lindley. Around Town doesn't like to be in the center of things, but the fracas originated from content in this column.
The Blackburn campaign is crying foul. Monte Bye, Blackburn's campaign manager, sent over the following statement:
"In a full page advertisement in the October issue of the Bright Side Community Paper the Travis Lindley campaign grossly misrepresented a September 20th MDJ Around Town article in a brazen attack on the integrity of Councilwoman Maryline Blackburn. While we have run a positive campaign focused on the issues, we understand politics can be dirty. This however, is beyond the pale even for a career lobbyist and self-described political 'operative.' They used an uncorroborated attack by a Lindley campaign surrogate that appeared in the article and made it look as if it was a direct quote from the MDJ. To erroneously quote a news organization to further a false campaign narrative is egregious behavior at best and potential far worse. Smyrna's Ward 3 deserves better."
---
DUDE (LOOKS LIKE A LADY): Young Americans for Freedom's Kennesaw State University chapter is hosting Michael J. Knowles on Monday. His lecture is titled "Men Are Not Women and other Uncomfortable Truths."
According to the event, Knowles "will be debunking myths by the left, including the notion that men can become women."
The event will be held at 7 p.m. in KSU's Convocation Center. Doors will open 30 minutes prior.
---
HISPANIC HERITAGE: Recall that Smyrna Mayor Max Bacon recently vetoed a vote by the Smyrna City Council to hold a Hispanic Heritage Month celebration at the same time as another fall event.
The veto hasn't deterred the Smyrna United Task Force, the group that had originally planned to sponsor the event. In a news release, task force leader Mara Johnson notes they have installed an outdoor exhibit of photos and stories from Smyrna's Hispanic voices in honor of Hispanic Heritage Month. The exhibit will be on display through Oct. 27 at the 20th Century Veterans Memorial Lawn, 2800 King St., Smyrna.
"We believe that there is more that unites us than separates us, and by providing a glimpse into the unique lives and rich cultures here, we hope to build a more connected community," Johnson said.
---
YOUR LOVE AMAZES ME: Five years in, it's become a holiday kickoff tradition for hundreds of Mariettans.
Country music artist John Berry returns to the Marietta Performing Arts Center on Friday, Nov. 22, to start his annual Christmas tour.
Berry has recorded more than 20 studio albums — one platinum and two gold — and has charted 19 songs on the Billboard charts, including the 1994 No. 1 single "Your Love Amazes Me."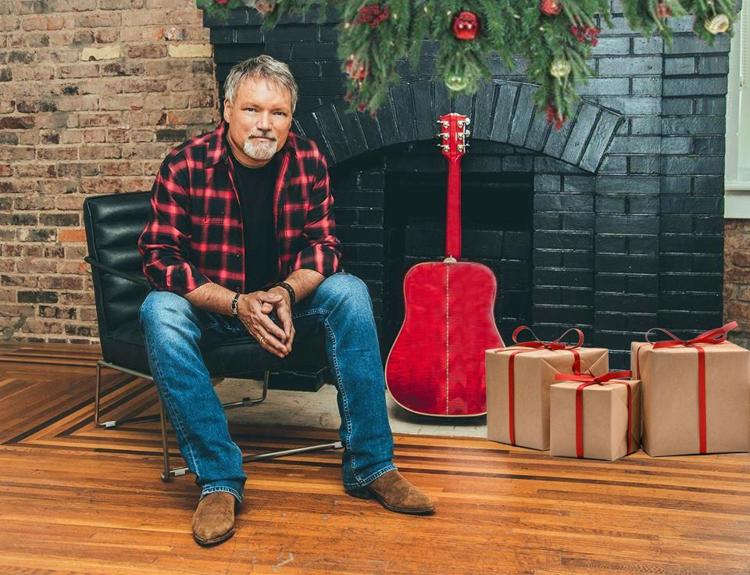 If tradition holds, Berry will cover his hit country songs, plus some new ones, in the first half of the show. After intermission, he celebrates the season with Christmas tunes. (His rendition of "O Holy Night," alone, is worth the price of admission.)
For those who follow the country crooner, Berry has been declared "cancer-free" after undergoing surgery in January on his throat, followed by chemo and radiation.
Berry and his band routinely spend a week rehearsing at the Marietta Performing Arts Center venue at Marietta High School before taking the show on the road. This year's concert benefits MPAC.