ONE MIGHT EXPECT the observance of the 100th anniversary of the Georgia Department of Banking and Finance to be, well, mind-numbingly dull. Picture a bunch of old bankers in three-piece suits sitting around, swapping tales of fiduciary investment acts, trust company law and the GMALPBA (Georgia Merchant Acquirer Limited Purpose Bank Act).
But leave it to Vinings Bank to turn a potential snoozer into raucous entertainment.
That was the scene Thursday in the Vinings Bank atrium community room when 175 bankers and associates gathered to celebrate the GDBF's centennial.
The agency that regulates and examines Georgia state-chartered banks was created by an Act of the Georgia General Assembly on Aug. 15, 1919, and Vinings officials saw the benchmark as an opportunity to celebrate the importance of community banks and their contributions to growing the local economy.
Bankers, former bankers and associates of bankers all took a turn at the podium. The highlight had to be the Bob Shaw-led chorus and their rendition of "I want a bank, just like the bank that knows just who you are."
Among the choir notables were Gary Black, state agriculture commissioner, Public Service Commissioner Lauren "Bubba" McDonald, who announced he's running for reelection, former Gov. Roy Barnes, TV pundit Phil Kent and GBDF Commissioner Kevin Hagler. They sang (to the tune "I wanna girl, just like the girl who married dear old dad"):
I wanna bank, just like the bank that helped us buy our cars.
They're the folks that helped get us where we are.
A good old-fashioned bank, red, white and blue.
One who loves to work with folks like you.
I wanna bank, just like the bank that knows just who you are.
John McNair and Lori Godfrey of the Community Bankers Association of Georgia honored Vinings' own Joe Daniell with the Lifetime of Service Award.
Godfrey noted that Daniell started with the Marietta Commercial Bank in 1967 and cited many of his accomplishments inside and out of the banking community.
When asked if he wanted to say a few words, Daniell, characteristically a behind-the-scenes kinda guy, passed on taking the microphone, prompting Godfrey to say, "Joe Daniell was speechless. Please take note of that."
And leave it to Gov. Barnes, known to spin a yarn or two, to capture the spirit of community banking in a story right out of old Cobb County.
"It's what community banks are all about. You know, the folks that loan you money. ... They know the folks who'll pay and who won't pay. I got to tell one more story and then I'll hush ...
"When we started the bank down in Mableton, there was a fellow, he's dead now. He was a good friend of (Barnes' brother) Ray and ours ...
"He had a great business. He went around and he bought used heavy equipment. And they had a big garage down there on the Chattahoochee River and he would rehab it and repaint it and all and sell it. And he had done business with us, Ray and I, and Daddy had always run him credit ... at the store.
"So, when we opened the bank down in Mableton, I called him and I said, 'We want to do business with you.' ...
"Well, a few months later he called me ... and so he says, 'Y'all still want to do business with us?' I said, 'Yeah.' I said, 'We'd like to.'
"And he says, 'Well, I need a little line of credit.'
"So we did. I went down there and signed him … We gave him a $250,000 line of credit and I said to him ... 'I need three years income tax returns.' He said, 'Well, they're there in the filing cabinet.' And we made copies.
"Well, he went along fine. He always paid everything. ... Then things got a little tight, you know, and we had one of these young bank examiners that came in — why they hire bank examiners that have never been in business for themselves is beyond me. But anyway, in the exit interview, Ray and I were sitting there and the examiner said, 'Y'all want to explain to me how you loan a fellow $250,000 and he's got an annual income of $16,000 a year?'
"I said, 'Well, it's real simple.' I said … 'He cheats on his income taxes.'
"'Look, we know him.' I said to the examiner, 'His daddy made liquor. And do you know how we know he made liquor?' He said 'No.' And I said, 'Because Ray and I sold him the sugar.'
"So this little bank examiner paused, looked at me and he says, 'You have a suggestion how we write this up?'"
---
WHO NEEDS HISTORIC PRESERVATION? The new owners of a Church Street home formerly occupied by Food Network chef Alton Brown will be able to perform renovations previously denied by the Marietta Historic Preservation Commission after that decision was overturned by the Marietta City Council on Wednesday. In an article on the flap, MDJ reporter Ross Williams quoted history deficient Councilman Andy Morris as saying "If somebody proposed to get rid of the historic committee, I'd vote for that, too,"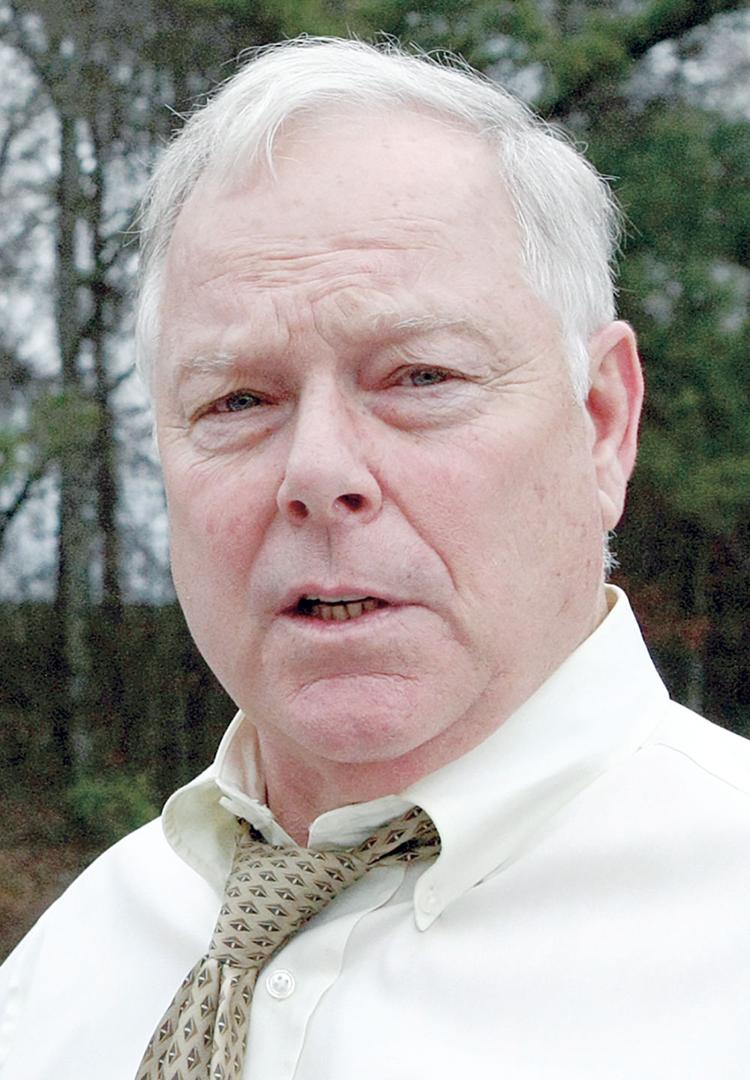 Cobb Landmarks & Historical Society shared the MDJ article and highlighted Morris' remark on its Facebook page, noting that it was "feeling irritated," as the preservation of historic homes was not a problem singular to the house in question.
"It's a problem with much of the Atlanta area in general. There's been a widespread disregard for preserving historic assets since the 1960s and 1970s. Go look at photos of Atlanta in the 1930s and 1940s, before the 'redevelopment' and you'll see a downtown resembling Savannah. Mostly all gone now," Cobb Landmarks observed.
Marion Clark Savic joined in the conversation by writing that the City Council has "already overturned two HPC denials for demolishing historic homes on Church St. One was demolished and one was on the pilgrimage home tour last year. Know who you're voting for next time! It's time for a change or our charming historic Marietta will be historic no more."
Cobb Landmarks gave her remark a score of 100.
Vinnie Jenks weighed in to opine, "So, the homeowner's property rights are being upheld. Refreshing!"
In response, Cobb Landmarks accurately replied: "When you choose to purchase a home in a registered historic district you should understand that there are limitations to what can be done."
---
POLITICAL PLATTER: The monthly Cobb Democratic Party's "Donuts with Democrats" meeting is 10 a.m. Saturday at the Smyrna Community Center.
Amy Swygert and Linda Gooding from Fair District GA will be leading the discussion on the fight against gerrymandering in Georgia. The party will also be joined by Ed Reed from Fair Count to learn about efforts underway to ensure that Georgia gets a fair count in the 2020 Census. In addition, Cobb school board member Charisse Davis is scheduled to give an update on all things Cobb County Schools. ...
Meanwhile, over on the right, Julianne Thompson, chair of Georgia Women for Trump, is the speaker at the next Cobb County Republican Women's Club meeting at 11:30 a.m. on Friday, August 23.
Thompson will be speaking on women's involvement in the 2020 Trump campaign.
The event takes place at the Atlanta/Marietta Hilton Conference Center. Info: www.ccrwc.org.
---
SCHOLARSHIPS: Metro Marietta Kiwanis have announced the recipients of the 2019 Morgan Thomas Scholarship recipients. They are Candace Batulis, Kennesaw State University; Ekene Nwosu, University of North Georgia; Detriana Edwards, Georgia Tech; Aaliyah Leonard, University of Tampa; Tatiana Saunders, Georgia Southern University, club president Rose Wing reports.