U.S. Sen. David Perdue sounded the alarm while speaking to the Cobb GOP during its monthly breakfast.
"I'm in a tight race. If you look at all the polls right now, we are very, very tight. Inside the margin of error," Georgia's senior Republican senator said Saturday. 
It falls to women, Perdue believes, to decide who the next president will be, and by extension, whether Perdue serves a second term.
"The women of America will decide the next president of the United States," he told the party faithful. 
"There are about 20 counties, and you're sitting in one of them right here — Gwinnett County is another one — that will determine the next president of the United States, and as the president goes in Georgia so go I, I believe."
He asked the audience to keep Trump in their prayers as he recovered from COVID-19, noting his surprise that Trump was ever infected.
"I'm kind of surprised, frankly, because any time I've been around the president, I mean I've been tested more than anybody, I think, because I'm always over there. Before you go in you've got to be tested. You can't be in the same room with him if you haven't been tested. So it's really curious to me how that happened. I was with him that Friday when he was here in Atlanta. Nobody got within 20 feet of him. It was just kind of incredible that both he and Melania got infected. But they're going to be OK, I pray."
Perdue said when he ran the first time he never envisioned the kind of issues he'd be facing in 2020.
"To think about that I'm up here trying to explain and defend our republic, our economic way of life, our free market system. I mean, who would have ever thought I would be running against a young man who's been endorsed by the U.S. Communist Party? Does everybody know that? This is a young man that's been endorsed by the Communist Party."
(The Washington Post, which looked into that allegation, said it was false, quoting a board member of the Community Party USA as saying the party did not endorse Democrat Jon Ossoff and doesn't endorse candidates of other political parties.) 
The times are remarkable, Perdue said, continuing to criticize Ossoff.
"He's a career politician wannabe. Since high school he's wanted to be in politics, and he'll say and do anything to get there. And the proof of that is he's got a lot of (Senate Minority Leader Chuck) Schumer's money right now pouring in the state from California, New York, and it's beating us up."
Around Town asked the Ossoff campaign if they cared to respond to the comments Perdue made about his opponent. 
"Throughout this election, David Perdue has been unable to make substantive arguments against Jon Ossoff and has instead resorted to flagrant and outlandish lies," said communications director Miryam Lipper. "A sitting United States senator should have a better case for his own reelection rooted in the truth, but he seems to agree with us that there isn't one."
Continuing with the Communist theme, Perdue said about a month ago, Bernie Sanders said Joe Biden would be the most progressive president since FDR.
"You know what the word progressive means? Leninism. That's what it means. So we're in a race right now where I'm going to defend this structure of government that we have."
Speaking of Schumer, Perdue said the minority leader is looking forward to becoming majority leader if the Senate turns blue, doing away with the Electoral College, adding Puerto Rico and the District of Columbia as new states, and packing the Supreme Court with four new seats.
Schumer's agenda is that of a one-party system, Perdue argued, listing other countries that have tried that approach such as Russia, Germany, Cuba, Venezuela, North Korea and Iran.
Perdue also made note of the number of new voters in Georgia. 
"Think about this. Since I got elected in 2014, we've added about 2.5 million new active voters in the state of Georgia — 2.5 million. I mean, that's incredible. So when I look at our challenge right now, we're going to have more people vote, we have automatic voter registration in this state," Perdue said.
He said Stacey Abrams' argument of voter suppression in Georgia is nothing but nonsense.
"We had a real wakeup call in that governor's race here, right? Nobody thought it would be that close. Well, it's a function of two things. One, we didn't define Stacey Abrams, and two, there are so many new active voters here that believe differently."
Perdue made the argument of how successful Trump's presidency has been by noting how he turned the economy around by tackling such issues as regulation, energy, taxes and Dodd-Frank.
"6.6 million Americans pulled themselves out of poverty in the last 3.5 years," he said, noting his frustration with media outlets that won't report the good news. 
Winding down his speech, Perdue urged Republicans to turn out to vote.
"I just don't think God brought America to this point to go down the road of a one-party system like every one of these other countries," he said, reminding them of a Ronald Reagan saying. 
"Remember what he said? Freedom is never more than one generation away from extinction."
---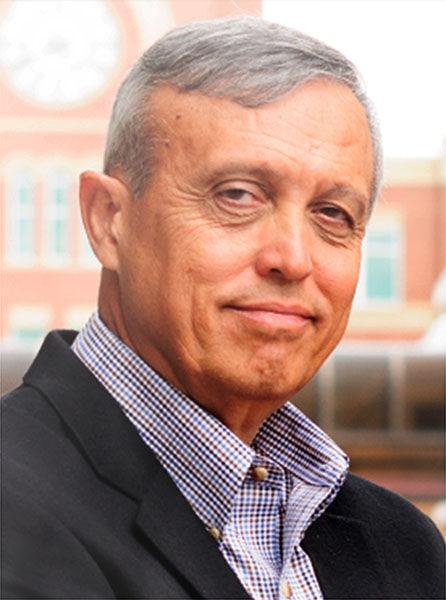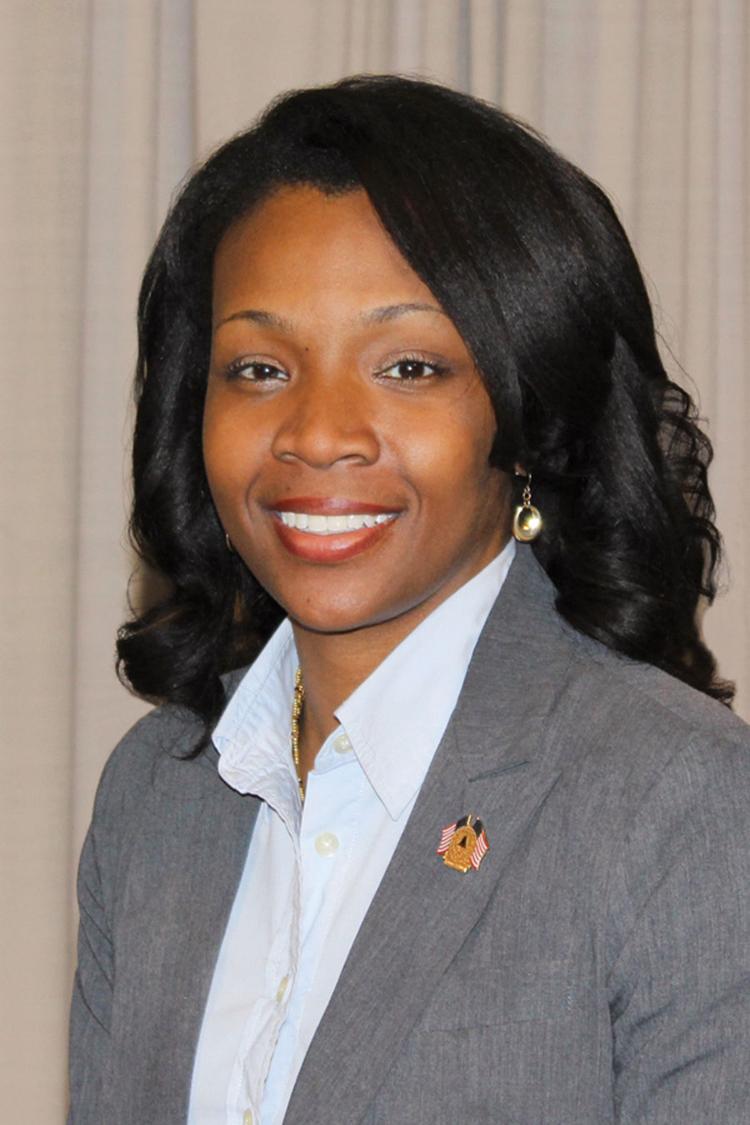 BOYCE VS. CUPID: During a candidate forum last week, the candidates for chair of the Cobb Board of Commissioners were asked: "Do you anticipate a tax hike next year? Why or Why not? If so, how much."
Republican incumbent Mike Boyce likely had in mind the never-ending grief he caught from county conservatives after successfully pushing for a property tax hike in 2018 when he said:
Democrat and south Cobb Commissioner Lisa Cupid gave a slightly longer answer.
"Similar to the chair, I don't anticipate us having a tax increase next year," she said. "We were fortunate, even during this time of the pandemic, for our digest to come in 5% over what it was last year.
"We don't know what the pandemic will bring for our businesses next year," she continued. "However, in anticipation of there being some challenges that our tax bearing entities may have, our departments have been starting to be quite conservative with the way that they're providing services. With the last budget that was proposed, we did not have any increase in services. We were not adding in positions. I anticipate that that will carry over as we try to be as lean as possible, so that we can be responsive to any changes in the digest that will come due to any lesser income or taxes that businesses will generate next year."
---
SPEAKING OF Boyce and Cupid, the MDJ invited both of them to pick a date to be photographed together at the Glover Park fountain to be run on the cover of the MDJ's upcoming voters guide for a nice bipartisan picture.  
"No thanks," Boyce replied. 
Cupid also indicated she preferred to be photographed alone.  
---
PRAYER: A Smyrna Police Department photo is making waves for showing a simple act of kindness.
Sept. 25, there was a large fire at a home on Green Forest Parkway. No injuries were reported, but the house was severely damaged by the fire.
The police department posted photos to its Facebook page with a message advising people to avoid the area while firefighters responded to the fire. That post was followed by another after someone from the department noticed something in the first photo: two small figures in the middle of the photo, in front of the house engulfed in flames and smoke, were one of Smyrna's police officers, identified as T. Melvin, holding the hand and praying with a woman who lived in the house.
"Officer Melvin and many other officers routinely comfort, pray, and protect those that we serve on a daily basis," the department said in its Facebook post. "I am happy we were able to capture this photo of Officer T. Melvin as I am certain he didn't know he was being photographed."
The photo resonated with many who saw the post, and was shared by local media and "Law Enforcement Today."
Gov. Brian Kemp was among those who shared the photo, and tweeted:
"Another reason to #BackTheBlue and pray for those who risk their lives to keep us safe from harm. #gapol."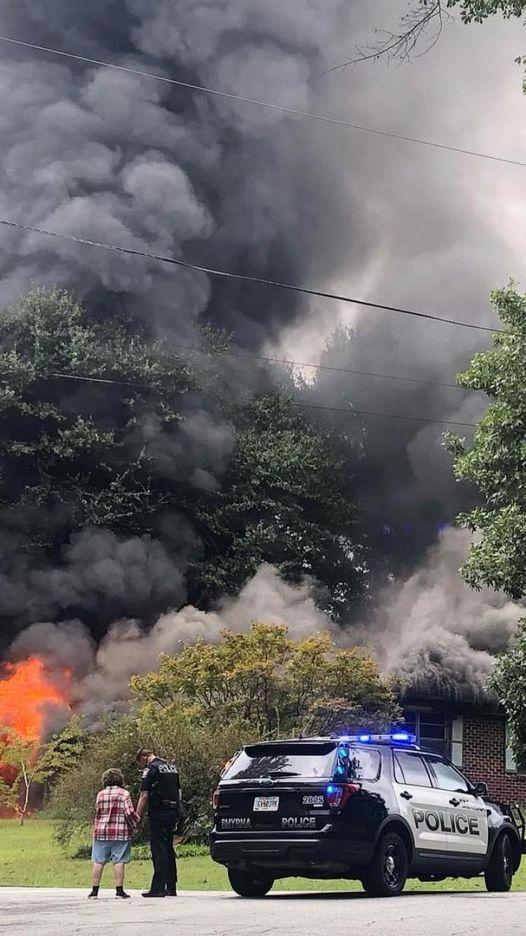 ---