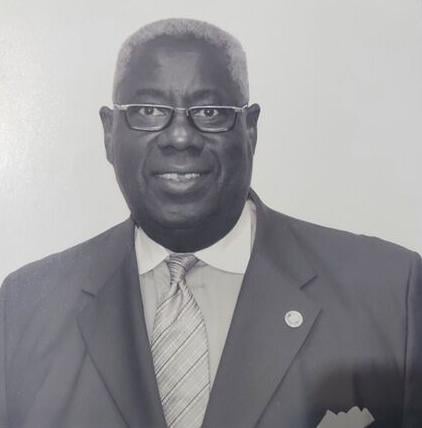 In what one speaker described as "An Evening with Coop," friends, family and admirers met over a Zoom call Monday evening to toast the late Wallace Coopwood, a community advocate and lobbyist extraordinaire who made friends wherever he went.
Coopwood died Feb. 1 at the age of 80. 
Former Georgia Attorney General Sam Olens, who described Coopwood as "a big teddy bear," said anytime you saw him, two things would occur.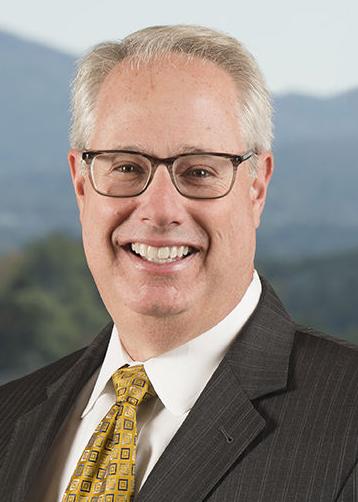 "No. 1, he was going to say hello. No 2, he was going to say nice things. He was going to be very positive, he was going to be very optimistic. He had a huge smile and a tremendous heart."
Coopwood held court at the Capitol where he was always surrounded.
"Wallace didn't really care if you were white or Black, Republican or Democrat. He had a smile for everyone," Olens said.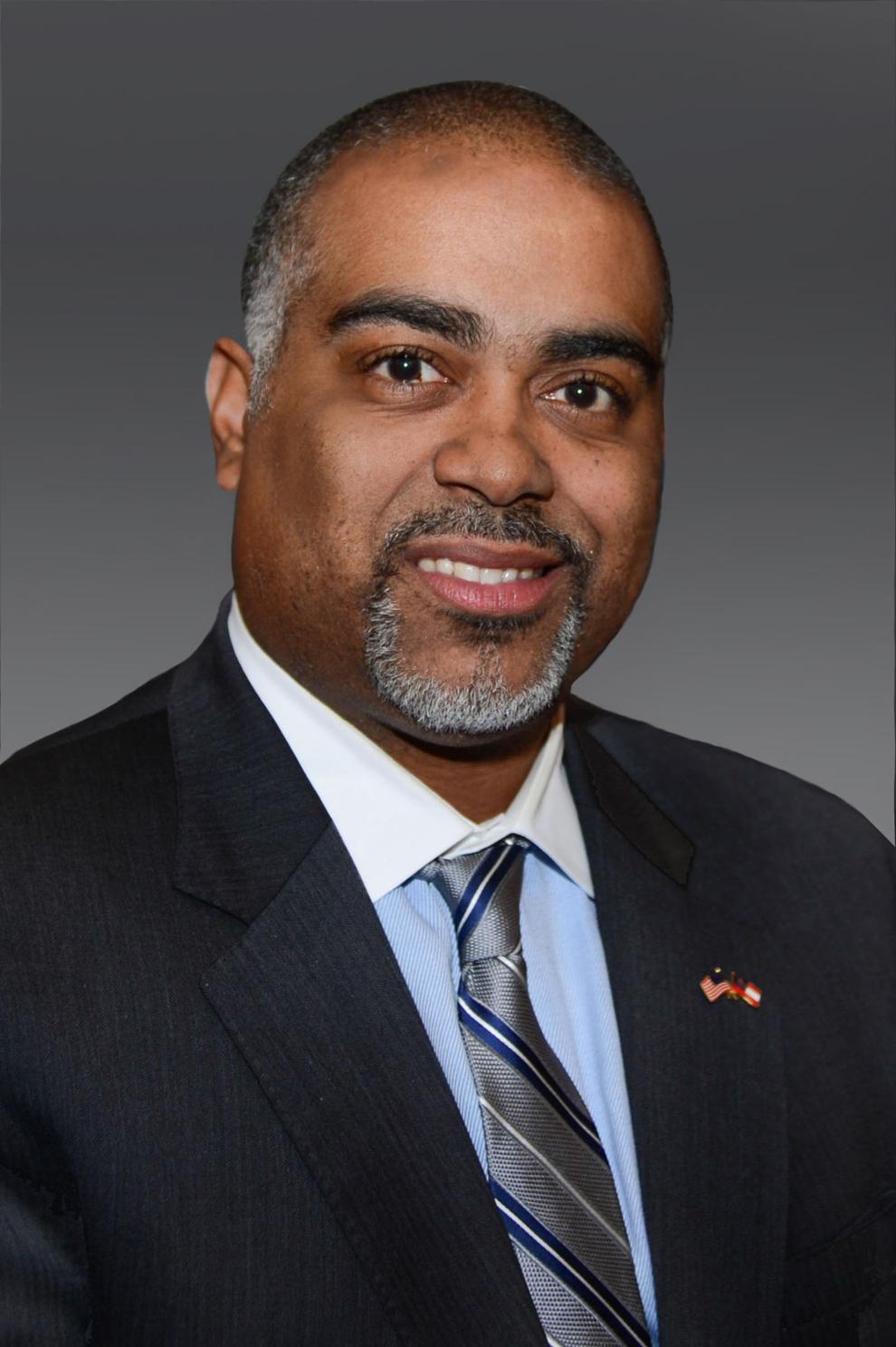 State Rep. Erick Allen, D-Smyrna, who chairs the Cobb Legislative Delegation, said a resolution from the Georgia House of Representatives honoring Coopwood would be sent to the family. Commissioner JoAnn Birrell said that resolution, along with a proclamation from the Cobb Board of Commissioners, would be framed and hung in the headquarters of the Cobb Republican Party as a lasting tribute to the man.
Deane Bonner, former president of the Cobb NAACP, said she came to know Coopwood in the late 1970s when she arrived in Cobb. He owned a clothing store and she was putting on fashion shows. From that interaction they embarked on activism in the fight for equality.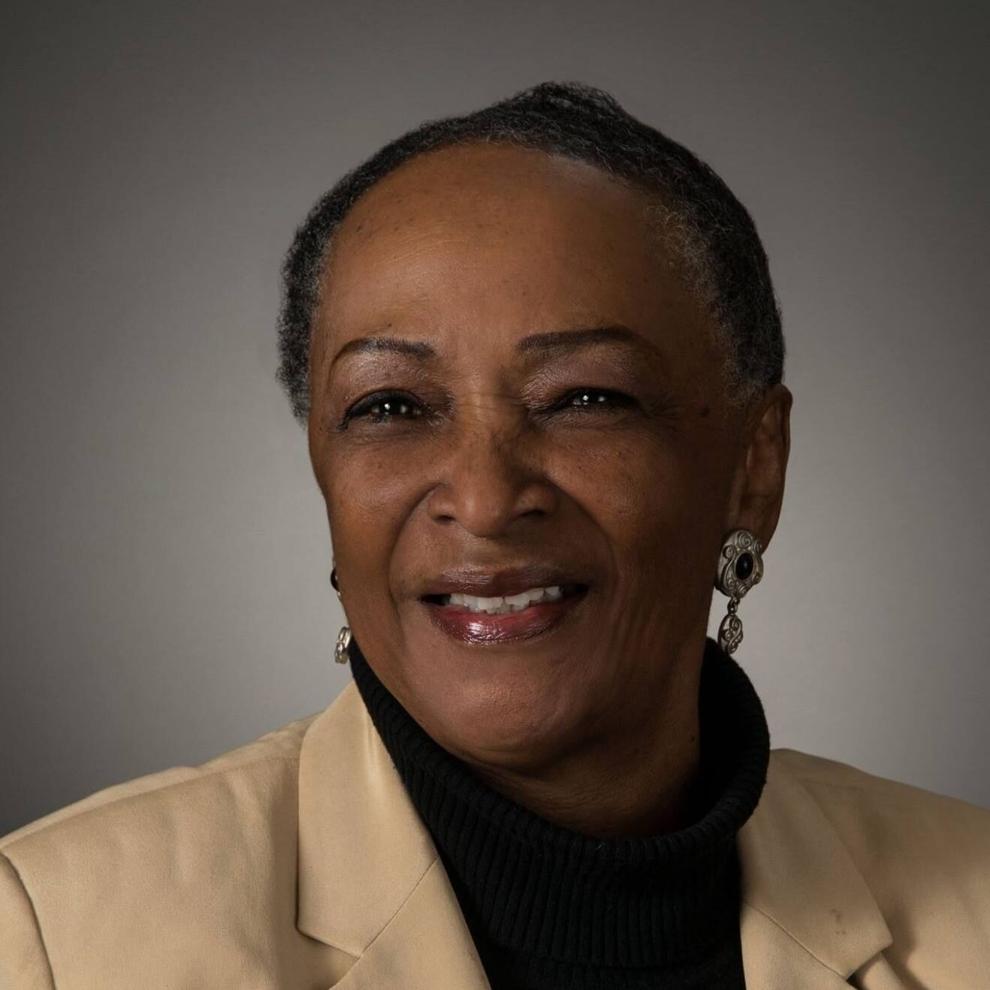 "He was a Republican and at the time, I was a Democrat," Bonner said, noting the advice he would share about ways to advance the cause.
"Wallace would say, 'Well Deane, you all don't know nothing, so I'm going to teach you, and y'all can get something done here at the Capitol.' I was so happy that I got to know him because it made it so much better for our advocacy. … He was always a supporter of ours. He made us know that we could make changes regardless of the fact that we may be Democrats, he may be Republican. … He was a true freedom fighter."
Michael Murphy, who served as special assistant to former Cobb Chairman Mike Boyce, said Coopwood was known as "Coop," and if he was a friend of yours, he would call you "doctor." The two enjoyed swapping tales of their time attending school in St. Louis.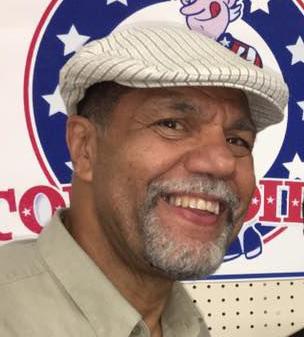 "He was the complete gentleman," Murphy said. "Those of us that knew Coop, he was always clean as the Board of Health. To me, he was Sir Walter Raleigh."
Melvin Everson shared how he was elected to the Georgia House in 2005 as the first Black conservative to win a contested race in the General Assembly in 150 years.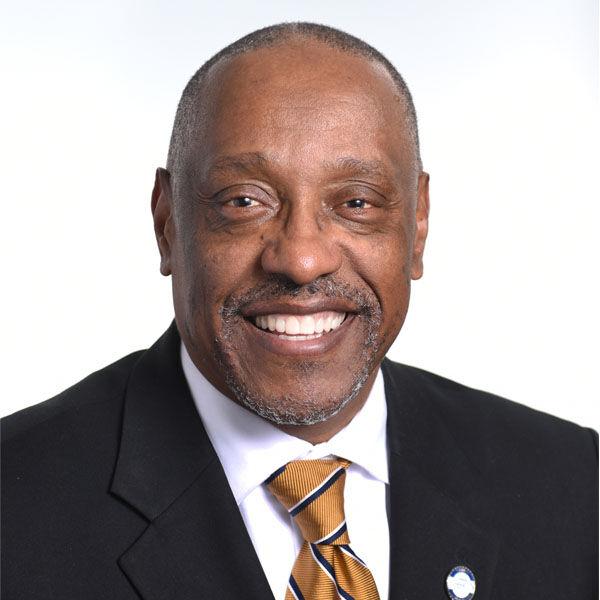 "And Mr. Coopwood was a big part of that because he campaigned for me night and day," Everson said.
Everson recalled one time he walked in the Capitol wearing cowboy boots which he thought were well polished.
"He wanted me to go to the shoeshine guy and said, 'Melvin, get your boots shined. You can't walk around here.' He said, 'I'll pay for you to have your boots shined. You're booted and suited. I want those boots shined.'"
Birrell and Coopwood were lobbyists for Waste Management and Birrell shared how he came to work there. During a flight, Coopwood found himself seated next to one of the company's vice presidents. By the end of the flight, the VP hired him.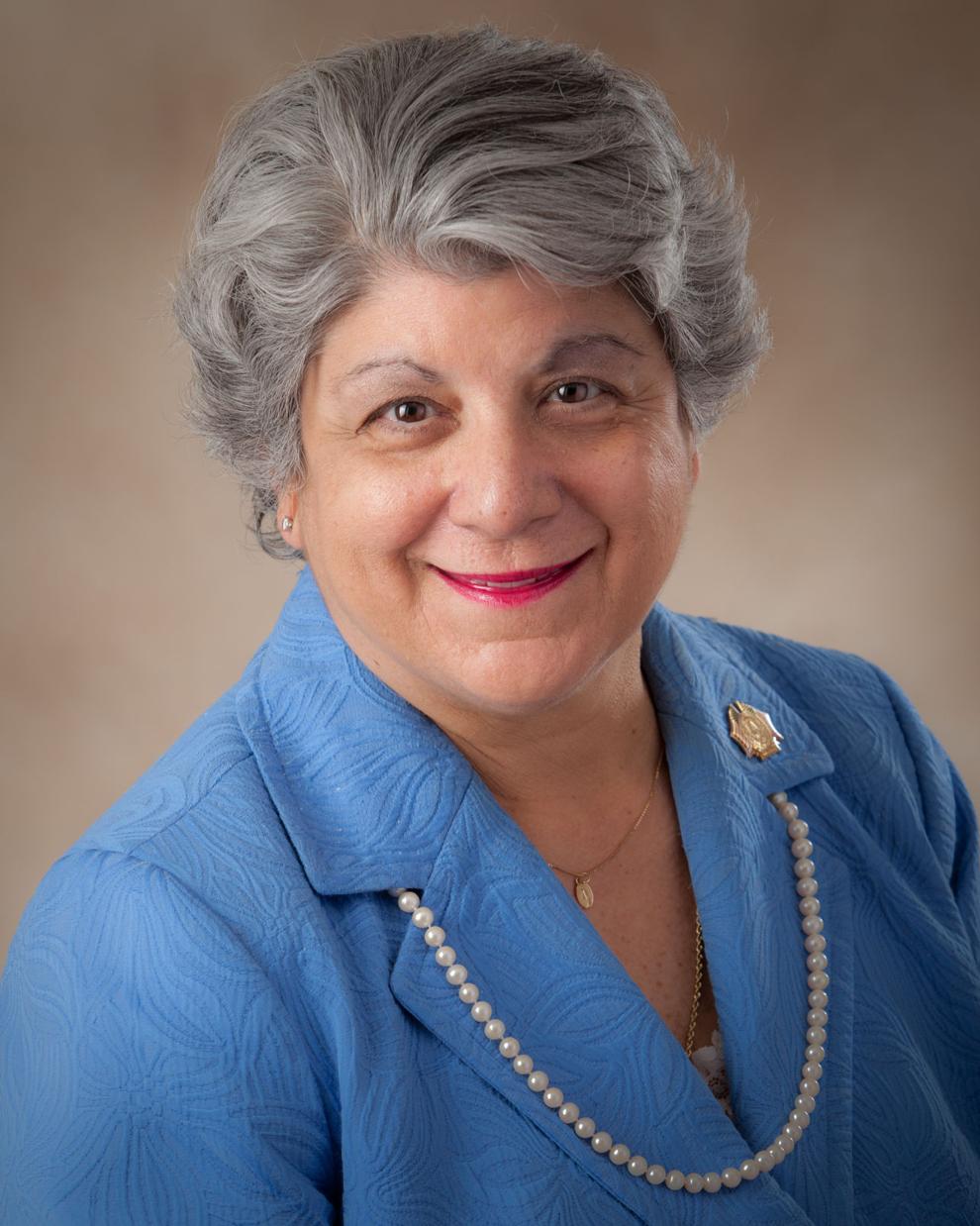 "He became family to me and my family. He was near and dear to us for many, many years. I'll never forget going down to the Capitol with him. Everybody knew Wallace, from the shoeshine guy to the door man to the governor, and everyone spoke to Wallace and knew Wallace. He just touched so many lives and meant so much to so many people. He was a gentle giant with a heart of gold."
Coopwood introduced Birrell to her best friend, the late Barbara Hickey.
"He always introduced everybody as 'his good friend' because they were. I just can't say enough about Wallace and how much he meant to me and my family and all of us," Birrell said.
Heath King, chief financial officer for WellStar Cobb Hospital, remarked on Coopwood's service on the Cobb Hospital Regional Health Board and the Cobb Hospital Authority.
Georgia Board of Education member Scott Johnson called Coopwood a philosopher, leader and cheerleader who knew the meaning of true friendship. 
"Some folks are always interested in what you can do for them. But what stands out to me most and what seemed like Wallace's greatest joy was in what he could do for you," said Johnson, noting what an encourager Wallace was when Johnson served as chair of the Republican Leadership of Georgia and as chair of the Cobb GOP.
"He'd call me up and be an encourager and a lifter of my spirit all the time," Johnson said. "He once said to me, 'You know Scott, one hand washes the other, but both hands wash the face.' I said, 'Wallace, I don't even know what that means.' ... It means I believe working together we can accomplish more, and Wallace taught us by example that that very thing is the truth."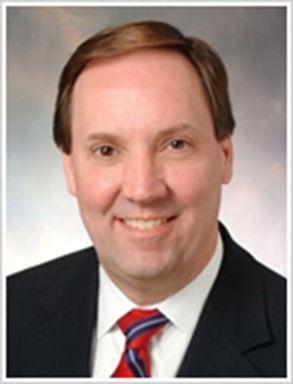 Another saying of Coopwood's was 'Every shut eye ain't sleep and every goodbye ain't gone,'" Johnson said. "I know by listening to all of you tonight, his eyes might be closed, and we might be saying goodbye, but he's not gone, because of the impact he had on us, each one of us. And he continues to live on in all of us, I believe, so live on, Brother Wallace, live on."
---
MOST UNSAFE CITY? A short video made the rounds on Twitter this weekend.
It showed highlights from Boston Celtics star Jaylen Brown's high school days. Brown, a Marietta native, attended Wheeler High in east Cobb.
"Jaylen Brown grew up in Marietta, Georgia," a man intones in the video, "considered one of the most dangerous and unsafe cities in the world. The chance of becoming a victim of either violent or property crime in Marietta is one in 28 and the area has a crime rate that is higher than 77% of the state's cities and towns of all sizes."
The response was swift and near-unanimous.
Marietta City councilwoman and mayoral candidate Michelle Cooper Kelly said, "What Marietta is he referring to? Not to mention that Wheeler High School is located in East Cobb; one of the most affluent unincorporated areas in Cobb County. Bruh…"
ESPN anchor Elle Duncan, an Atlanta native, said "Jaylen went to Wheeler... where the biggest fear is whether you have time to hit Chick Fil A before class..hahaha."
"1 in 28 ppl don't say bless you when you sneeze," said commenter @John_FKennedy_
"Next Year's Marietta Square Chalktober Festival needs a category of 'Mean Streets of Marietta,' Chalk Buy Back Program to follow," said @rhiannonmartin
A couple commenters had a more measured response.
"This funny…but straight up. Only hard parts in marietta back in the day was Delk Rd & Franklin Rd. Say I'm lying like every neighborhood didn't have police towers," said @justDUKES
"Don't forget Roosevelt Circle—used to be an open-air drug market," replied @BruceThompson51. "And those slums near where the Coke bottling plant was. But yes, no way is Marietta really dangerous, outside of a few very local neighborhoods."
Perhaps the most measured response of all:
"Besides the hilarious lack of research, it is pretty unfortunate that it seems like talented black athletes must always be painted as coming from some tough neighborhood when there are plenty of well off, successful black families in the Atlanta area."
---