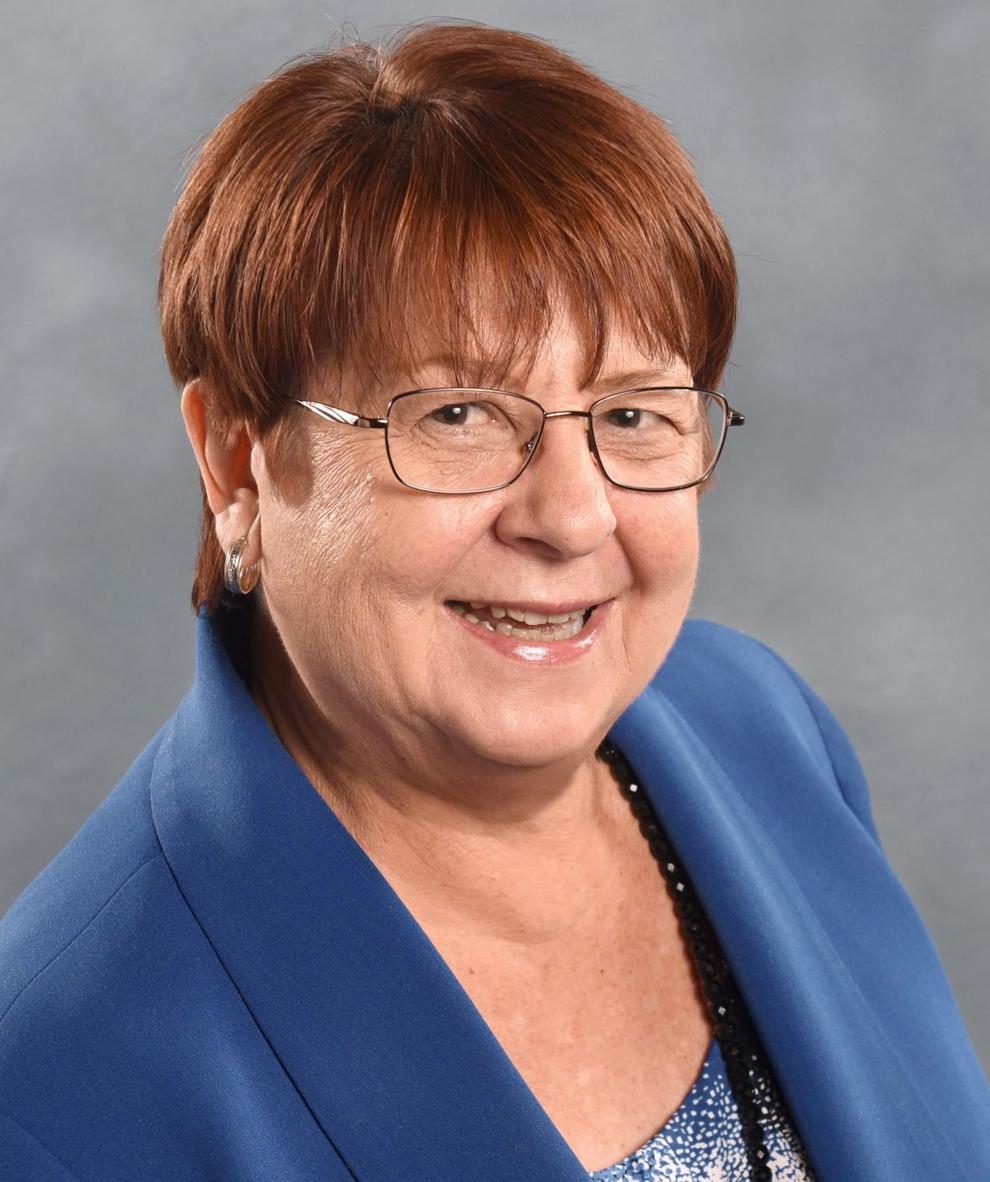 Tuesday is Election Day over in neighboring Gwinnett County when voters will decide whether they'll be hopping on board the MARTA train.
The outcome has implications across metro Atlanta.
If approved, the contract with MARTA comes with a 1 percent sales tax that would last until 2057 and raise an estimated $5 billion.
Interestingly, the verbiage on the referendum makes no mention of MARTA, perhaps because Gwinnett's history includes votes that resoundingly spurned MARTA. It also avoids the "T-word."
This is how it appears on the ballot:
"Gwinnett County has executed a contract for the provision of transit services, dated as of August 2, 2018. Shall this contract be approved? YES ____ NO ____".
For the record, Gwinnett's plans include a heavy rail extension from MARTA's Doraville station to a new station at Jimmy Carter Boulevard, express bus service to Atlanta, new routes to under- or unserved areas of the county, bus rapid transit with dedicated lanes and expansion of paratransit services.
Gwinnett's leadership boarded the transit initiative early, pushing for the March 19 vote as opposed to Cobb which wants to get around to it sometime in 2022. Commissioners cannot advocate for the referendum one way or the other, but decisions made at the county level paved the way for circumstances that would favor passage.
Early prognosticators predicted a MARTA victory. On Monday, Commission Chairwoman Charlotte Nash predicted a 52 percent win. But other prognostications range from a razor-thin margin to a resounding defeat. And if you base your forecast solely on early voting turnouts, the latter could be likely.
According to the website Georgiavotes.com, which has been tracking the Gwinnett election, nearly 27,000 have gone to the polls during the early-voting period. The issue for those supporting passage is not how many are going to the polls, but who is going to the polls. Georgiavotes reports that older, white voters — the demographic one could assume is least likely to use public transit — are casting most of the ballots.
Close to 80 percent of voters are age 50-plus. Sixty-two percent are white in a county that is minority-majority (the U.S. Census Bureau pegs Gwinnett's white population at 37 percent).
The younger folks who will bear the brunt of a 1 percent sales tax that lasts until 2057 show little interest in the referendum. Those age 18 to 29 make up only about 4 percent of the vote.
Proponents hope for a big voter turnout on election Tuesday, similar to the one that propelled gubernatorial candidate Stacey Abrams to a 14 percent win in Gwinnett last November.
The outcome of the Gwinnett vote is do-or-die for MARTA's expansion plans. Without that big chunk (the county's 920,000-plus population makes it Georgia's second largest), other counties — including Cobb if it ever gets around to voting — could follow suit. Gwinnett's exclusion also kills the dream of a unified metro Atlanta transit solution.
---
ACES AND SWEETS: The winter copy of the Georgia Recreation and Park Association's magazine has two connections to Cobb County. One comes from Mark Chandler, recreation manager for Cobb County Parks, who wrote an article highlighting Cobb PARKS tennis staff member Amy Bonner's recent awards for contributions to the tennis community. In December, ACEing Autism, one of her tennis programs at Lost Mountain Tennis Center, was given the 2018 Georgia Professional Tennis Association Community Outreach Award. The mission of ACEing Autism is to connect children with autism through tennis programs and developing methods to positively impact children, families and communities. The program is one of several new initiatives Bonner has implemented during her two years as facility manager at Lost Mountain Tennis Center.
Bonner was also named in December the United States Tennis Association Georgia's Iberia Bank Tennis Professional of the Year.
Earning some attention at Tuesday's commission meeting was the issue's "Member Spotlight" article on Support Services Director Eddie Canon that highlights Canon's background in government and parks management. Written by his successor Jimmy Gisi, director of Cobb's Parks, Recreation and Cultural Affairs department, the article also includes photos of Canon with his family, including one where he is enjoying dessert, which incited laughter from county commissioners and audience members.
"Eating a hot fudge sundae!" said Commissioner JoAnn Birrell.
"I envy you, Eddie!" added Chairman Mike Boyce.
Responded Canon: "It's awesome."
The article was shared by Commissioner Bob Ott during his comments at the end of the meeting to highlight the piece that recognized Canon "and the great job he does," Ott said.
And while the highlight may have been Canon's photo, he wasn't the only county staffer to be hit with a joking jab during the exchange.
"I might add that Jimmy Gisi was across the table eating his hot fudge sundae," Birrell said. "He didn't get in the picture."
"That's exactly right," added Canon.
---
TOWN HALLS: Chairman Mike Boyce is hosting town hall meetings at 3 p.m. and 7 p.m. Tuesday, March 19, at the West Cobb Senior Center, 4915 Dallas Highway, Powder Springs; and Thursday, March 28, at the American Legion Hall, 3282 Florence Road, Powder Springs. … Cobb school board member David Morgan is hosting a town hall on the school district's 1 percent sales tax program at Pebblebrook High School on Monday, March 25. Doors open and sign up for Q&A is at 5:30 p.m. The forum begins at 6:15 p.m. ... Commissioner Ott is hosting a town hall at 7 p.m. on March 28 at The Catholic Church of St. Ann. … Cobb Police Chief Michael Register invites residents and members of houses of worship to attend a community forum from 6:30 to 8 p.m., Thursday, March 28, at the Cobb Public Safety Training building, 2109 Valor Drive, Marietta. The event will be a chance to discuss the state of the police department, crime trends and issues, upcoming community events, a collaborative community approach and strategic policing. This open discussion will also include time for questions. Those planning to attend should RSVP by Friday, March 22 to Darcy Sibilsky at darcy.sibilsky@cobbcounty.org.
---
ROAD CLOSURE: Contractors for the new Kennestone Emergency Department will begin to place the pedestrian bridge that will cross over Church Street at 8 p.m. on Friday, March 22, resulting in a closure and detour, according to the city. The closure will begin at 8 p.m. on Friday, March 22, and the road will be reopened at 5 a.m. on Monday, March 25.
During that time, Church Street will be closed from Tower Road to Cherry Street. Traffic on Church Street will be routed down Cherokee Street to Cherry, where they will turn and be routed back to Church Street. A lane on Cherokee street will be reversed from Cherry Street to Tower Road to allow for two-way traffic in this section, the city reports.
---
EDUCATION PANEL: The Cobb County Republican Women's Club is hosting a panel on K-12 public education at its Friday luncheon with Georgia School Superintendent Richard Woods, Cobb and Marietta school board chairs David Chastain and Jason Waters, and Tim Brown, program specialist with the Georgia Department of Education. The program will be moderated by Scott Johnson, Georgia Board of Education chairman. The meeting begins at 11:30 a.m. at the Marietta Hilton Conference Center.
For more information, please visit the organization's website at www.ccrwc.org.
---