Smyrna's State of the City address Wednesday was the first in a long, long, LONG time NOT to be delivered by former mayor Max Bacon, who led the city from the mid-80s until his retirement at the end of 2019.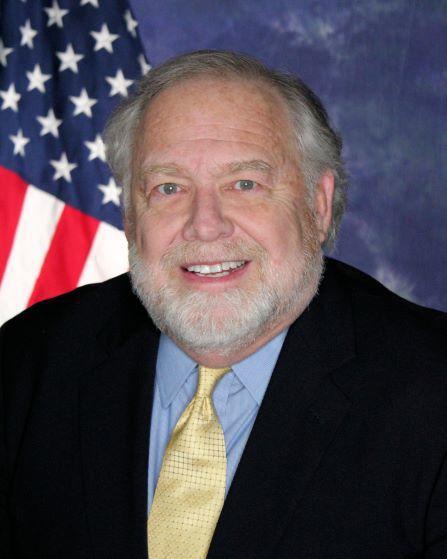 With his successor Derek Norton came a mayor a tad more, shall we say, family friendly and perhaps a bit more politically correct.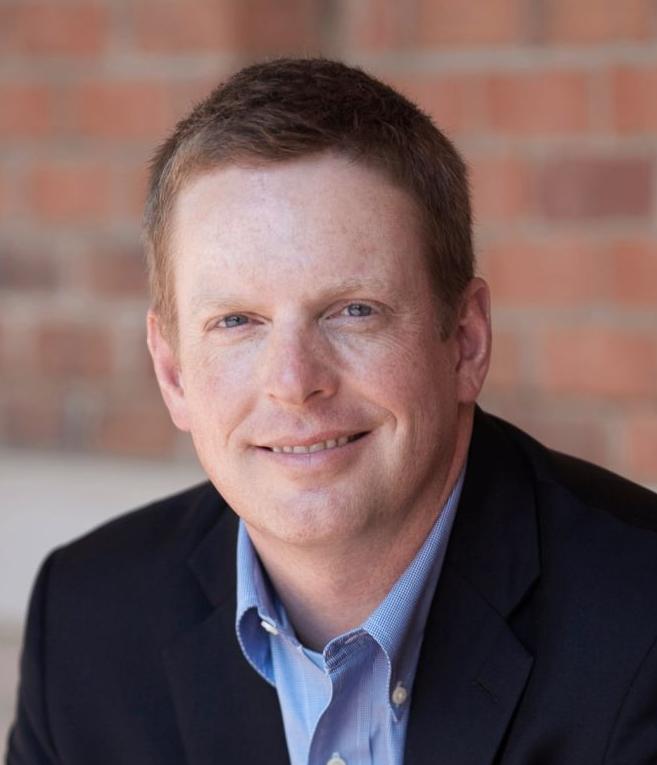 "Now, I've been in office over a year and a half, and this is my first State of the City address," Norton told the crowd gathered at the Smyrna Community Center and those tuning in to the livestream online. "A lot of you have been to this event before, and I'm not afraid to admit: I delayed this long because I needed to figure out a few things, those of you who have been before will understand.
"I couldn't decide which jokes to tell, or how long to talk about my ex-wives," he said in reference to the many Bacon-delivered SOTC addresses. "I couldn't find the right shade of pink jacket and shiny shoes. I couldn't decide what inappropriate comments to make, or who I might offend, or what dog I wanted to talk about.
"So I went to see Max. He said, 'Man, if you do any of those things, I'm not playing Keno with you at the tavern anymore,'" Norton joked. "Max, if you're out there listening and if you're tuning in, there'll never be another one like you and we appreciate and love ya."
---
Wednesday's event was organized by the Smyrna Area Council, one of several area-specific subsidiaries of the Cobb Chamber of Commerce. Like other area councils, the one in Smyrna annually recognizes a citizen of the year.
As we reported in yesterday's paper, the council named as the 2020 Citizen of the Year … drumroll … Smyrna's own … Mayor Derek Norton!
Introducing the winner, Smyrna Councilman Tim Gould said his identity would quickly become clear.
"In a very challenging and uncertain time in early 2020, shortly after taking office, the person made decisive decisions to help protect Smyrna residents and businesses during an unprecedented pandemic," Gould said. "With no easy path to follow, the mayor made tough choices to protect our residents, workers, city staff, first responders and businesses with his leadership and energy."
The city distributed vaccines, Gould said. Hired some pretty good department heads. Passed a non-discrimination ordinance.
"And most importantly of all, he's a dad with two super cute kids," the councilman concluded.
---
THE HAND THAT FEEDS YOU: Norton was the main event, and Gould helped close out the show, but Wednesday's gathering was kicked off by Greg Teague, the head of Croy Engineering, a name that would be ubiquitous in Cobb if stamped on the company's products (roads, bridges, etc.).
He asked the crowd to recognize the elected officials in the room and created the mother of all public speaking faux pas.
"Also, I know we have, I think, most of our city council here, could all of our Marietta — city of SMYRNA councilmembers —"
The crowd let out a big "oooooh."
---
WHADDAYA WANT FROM ME?: Anyone who's attended a Cobb Board of Commissioners meeting in the last six months would recognize the cohort led by Monica Delancy, the south Cobb activist and former candidate for the BOC.
Delancy and her 'We Thrive in Riverside' group have made it their mission to turn the public comment portion of the meetings into a sounding board for the travails facing Cobb's poor. Affordable housing — in particular, rental assistance — has been their consistent hobby horse.
This week, Chairwoman Lisa Cupid seemed to reach the end of her rope with Delancy and company. As the BOC meeting wound down into the 'public address' segment, where commissioners typically deliver news about the rescues of cats stuck in trees and the like, Cupid began to stray from an update on the county's rental assistance program to defend the steps the county has taken to improve housing for all.
"Every meeting we've had a number of people come and address housing, and I hate that there is a disconnect between people coming and speaking, and the commissioners responding to some of those comments," Cupid said, explaining that as a policy, board members typically don't make direct responses to public commentary.
Then, Cupid took issue with the "tone and tenor" of the weekly remarks, the "adversarial approach" of the residents, some of whom may well be on the cusp of homelessness.
Cobb County, Cupid reported, has gone above and beyond to meet the crisis, "but yet this board continues to be criticized for what they are failing to do."
"The county did not need to take these funds," Cupid said of the rental assistance program, referencing millions in federal aid intended to keep citizens off the streets. "The Board elected to do it to help residents. There has never been a thank-you for that."
"What we've done … with what I'm hearing, it just hasn't been enough," she added.
A curious sight, this eight-plus year veteran of local government apparently astonished that elected officials would face critique in spite of their good deeds. And the time for critique, evidently, has passed.
"This is not going to work. This is not a good look for us," Cupid said, extending an invite, with much exasperation, to the contingent for open office hours with her every week.
It wasn't the first time Cupid has gotten tough from the dais — recall a few months back her public bout with Cobb Chamber bigwigs during another such BOC meeting. But that was a heavyweight matchup, with Cupid facing a barrage of criticism from local power brokers. Can the same be said for the recipients of her ire this week?
Luckily for the Chair, her Tuesdays may be getting a bit easier in the near future. Communications Director Ross Cavitt is drafting a revision to the public comment rules. Around Town's guess is that those changes will restrict — not expand — public speaking opportunities. Stay tuned.
---
DEPLORABLE MASK ZONE: As COVID-19 cases have again begun to creep upward locally and across the country, the relaxation of mask wearing has been called into question. Federal health officials are again suggesting that people wear masks in indoor, public settings, regardless of vaccination status, and as such, mask mandates have gone back into effect in places like the U.S. House. Not everybody likes that, including U.S. Rep. Barry Loudermilk, R-Cassville.
Loudermilk took his displeasure to Twitter this week, where he posted a video of himself walking from the U.S. Senate, where he said masks were not required, to the U.S. House, where they were. In the video, he stops, places his mask on and throws his hands in front of him in a, "there, I did it," gesture.
Loudermilk tweeted: "Returning from testifying in the Senate — where there isn't a mask mandate — we had to cross the DMZ (Deplorable Mask Zone) into the Socialist controlled House side, where masks are mandated and police are empowered to arrest anyone exercising personal responsibility."
Meanwhile, Gov. Brian Kemp said in his own tweet that the state "will not lock down or impose statewide mask mandates."
---
SPEAKER CIRCUIT: The August 2021 speakers for the Kiwanis Club of Marietta have been announced:
Aug. 5, Dr. Perry Brickman, a dentist, researcher, and author on antisemitism and higher education will speak.
On Aug. 12, the speaker will be Jeremy Strife, executive vice president of development for The Battery Atlanta.
August 19 will bring Dr. Vonda Wright, chief of sports medicine and orthopedics at Northside Hospital and also an author and expert on active aging and mobility.
On Aug. 26, Glenn Page, the outgoing general manager of the Cobb County-Marietta Water Authority, will speak.
Club meetings are held Thursdays at 12:15 p.m. Meetings will be held in person at the Hilton Atlanta/Marietta Hotel & Conference Center, but prior registration is required. Prospective members are welcome. Contact Executive Director Pat Huey, at pathuey@comcast.net.