Newly-elected Sheriff Craig Owens has hit the ground running, he says. No thanks to his predecessor Neil Warren, though.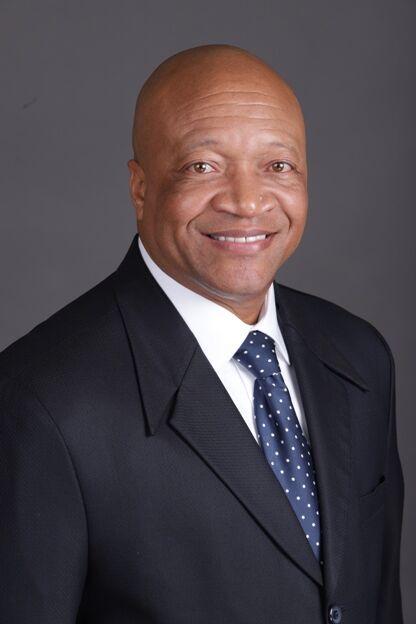 "With me and the sheriff, there was no transition," Owens said in a visit with the MDJ this week.
Most of Warren's leadership staff left with him, Owens said, but a handful stuck around — and they shared some information with Owens' staffers on the transition. 
"But regarding me and the sheriff, peer to peer, not one conversation, still to this day," Owens said, adding that he tried to reach out to Warren to no avail.
And what does Owens make of that?
"I never knew him personally, so I really couldn't say," he said. "I met him in the past ... I've always been a very cordial person, never had any issues with him. But why he decided not to speak or say anything I have no idea."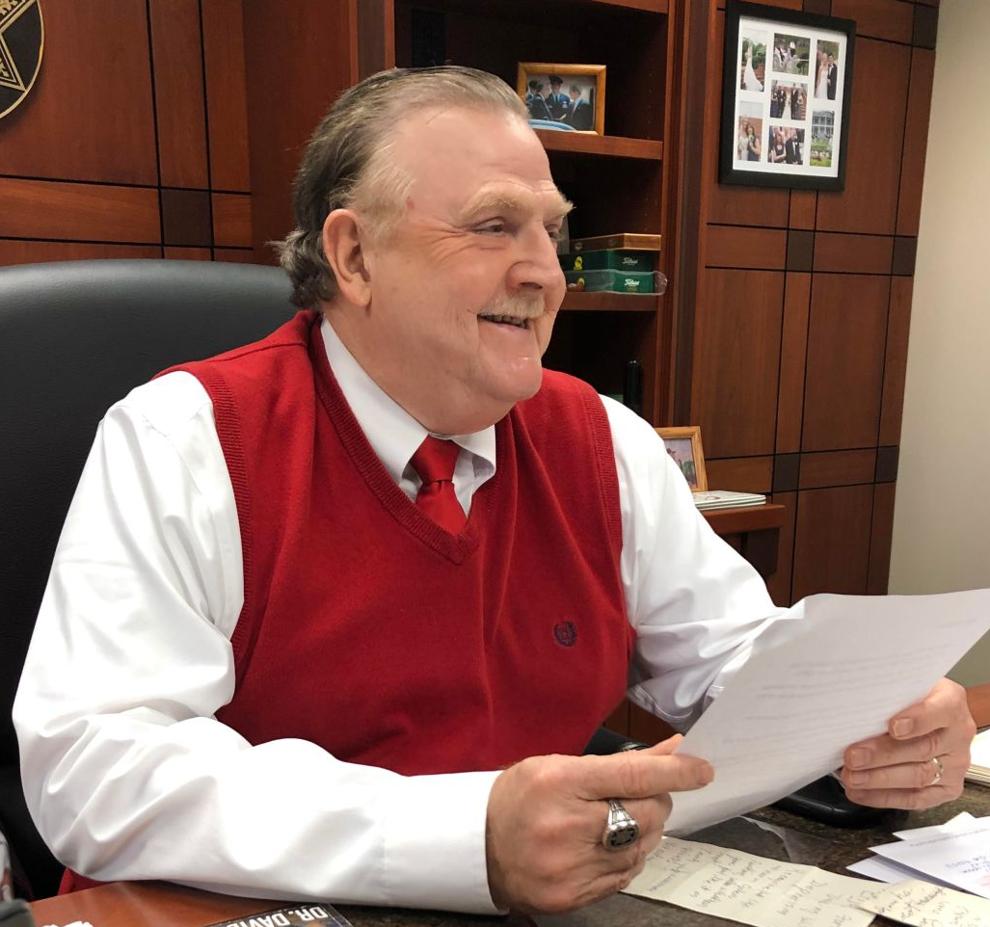 Around Town rang Warren Friday. Warren acknowledged he didn't call Owens personally and that they haven't had that one-on-one conversation.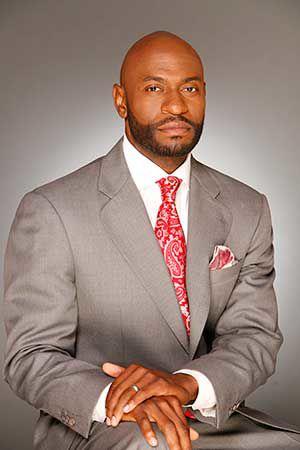 But that's about all they could agree on.
Warren said he hired an attorney and longtime friend, Nathan Wade, to handle the transition. Among Wade's responsibilities were arranging that conversation/meeting.
Wade told AT the Saturday after the election, he and Warren's Chief Deputy Sonya Allen sat down with Owens, his attorney and his chief deputy, Rhonda Anderson, to discuss the transition — a meeting Warren couldn't attend due to health issues that had him in and out of the hospital for most of last fall.
Both Wade and Warren insist his team gave Owens and his team "everything they wanted" when it came to the transition, that the correspondence was constant and voluminous. Wade claims Warren's team had gone above and beyond to fulfill Owens' many requests.
"I don't understand that," Warren said of the accusation. "Did I meet with Craig? No, but it wasn't no hard feelings or anything."
AT reached back out to Owens' spokesperson Friday afternoon to hear what he thought of Warren's comments. We will report his response when we hear from him. 
---
FORESHADOWING: On Thursday, the Cobb Republican Party sent its supporters an email saying they had invited Republican Secretary of State Brad Raffensperger to speak at the organization's monthly breakfast in April.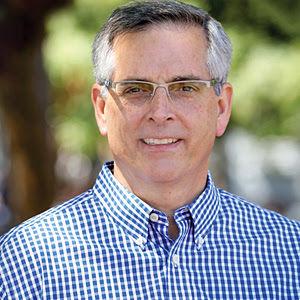 It was an April Fool's joke.
Many in Georgia's GOP base have made no secret of their dismay with the way Raffensperger handled the November election that saw Joe Biden win Georgia. Raffensperger touched on this in an interview the MDJ published this week when he was asked what his take was when President Donald Trump asked him to find more votes to allow him to win Georgia. 
"We knew the numbers," Raffensperger responded. "We had the data. And the numbers just weren't there. There wasn't systemic voter fraud of the magnitude that would overturn the results of the race. And in fact, the proof of all that is what Sydney Powell's lawyer stated two weeks ago, when he in effect said in a filing that 'no reasonable person should have had cause to believe the statements that Sydney Powell made.' We knew that they weren't supported in fact, but many people did (not). And that led to a very difficult time in our American history because of that. And therefore what we say as it relates to elections, we have to be very cautious and mindful and not play with people's emotional hooks. Elections are far too important to do that. We need to be very thoughtful as we modify election law to make sure it makes it more secure, but also make sure that it balances out with the appropriate accessibility.
"It is a balancing act sometimes, because one side feels one way, one side may feel the other — but we do that with integrity. At the end of the day we want 100% of the people to understand: those were the results and the voters can accept the results. I know they don't like them. As a Republican, I wasn't fond of the results either, but those were the results, and that's what we need to have: people that will accept the results and then realize, 'I need to do a better job next election cycle to help my team win.'"
---
THE PAUSE THAT (DOESN'T) REFRESH: Cobb GOP Chair Jason Shepherd is none too pleased by the backlash against Georgia's new elections law. Taking to Facebook Thursday, Shepherd wrote:
"Given the blatant misrepresentation by Coca-Cola and other corporations of Georgia's Election Intregrity Legislation I will (be) presenting a resolution at the Cobb County Convention calling for the banning of Coca Cola products at all GOP events during this convention cycle. Once we have used the remaining Coke products we have already purchased, we will not be purchasing any more for Cobb HQ."
---
EAST COBB NEWS: On Wednesday night, Commissioner JoAnn Birrell hosted a virtual Q&A session to discuss the Sprayberry Crossing development — a big-time project planned at Piedmont and Sandy Plains roads. It seems the proposal will finally come before the Planning Commission next week, and the blighted bowling alley and strip mall sitting on the site could be washed away by the beating tides of mixed-use development.
Birrell's Q&A was a fairly neutral affair, consisting mostly of various county departments discussing this or that feature of the project (readers still on the fence might consider the 23% reduction in stormwater runoff from this project).
The Sprayberry Crossing Action Facebook group, 5,800 strong, has encouraged its members to email Birrell and make their voices heard. Many say they're happy with where the project has ended up. After months of public input, Sprayberry Crossing has evolved into something they can get behind — traffic, density, and all.
But not all respondents were so acquiescent.
One resident said the "hundreds of 1-bedroom apartments" will attract nothing but "fast food," "vape shops," "transient, low income individuals," "crime, drugs, and other various problems."
"There are much better ways we can improve our community other than adding hundreds of low-rent apartments," the resident writes.
---
TRANSITIONS: MUST Ministries has named Milton Beck, who served as a safety and security consultant for the nonprofit for more than a year, as its senior security director.
Beck is best known as former Sheriff Neil Warren's chief deputy. He worked at the sheriff's office for 30 years before retiring in 2019. During his time there, he worked in detention facilities, uniform field operations, the Marietta/Cobb/Smyrna narcotics unit, the domestic violence unit, court security and internal affairs.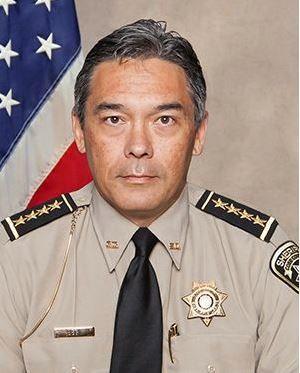 "Milton has committed most of his life to serving our community in a Law Enforcement capacity," MUST's president and CEO Ike Reighard said in an announcement. "As MUST continues to serve more people and we prepare to open our new shelter in 2022, Milton will help us create the safest environment possible on our new 8-acre campus."
In the past, Beck has coordinated security measures such as lighting, pedestrian access, fencing and others to provide safety for clients, employees and community members.
"Being a part of the MUST family is truly a blessing," Beck said in the announcement. "I am so thankful for the opportunity afforded to me and I look forward to continuing to serve my community alongside other MUST employees and volunteers."
---
TOWN HALL: Tuesday, east Cobb Commissioner Jerica Richardson will host her first town hall of the year, where she will reveal her 2021 policy priorities.
In a video announcing the town hall, Richardson said those priorities would include "something for everyone across all of our distinct communities."
"My commitment is to make sure that Cobb County stays home for those here today and those yet to come, by ensuring that we have safe communities, stable opportunities and a real pathway to live a life of significance," she said.
The event will feature state Rep. Erick Allen, D-Smyrna — who recently announced his bid for lieutenant governor — and Cobb school board member Charisse Davis. To register: https://www.d2cobb.com.
---
"All I really need is love, but a little chocolate now and then doesn't hurt!" wrote the late Charles Schulz. 
Around Town wishes you and yours a Happy Easter holiday. 
---