As graduates walk the stage in Cobb this commencement season, there's plenty of advice flying around for the students heading off on their own for the first time.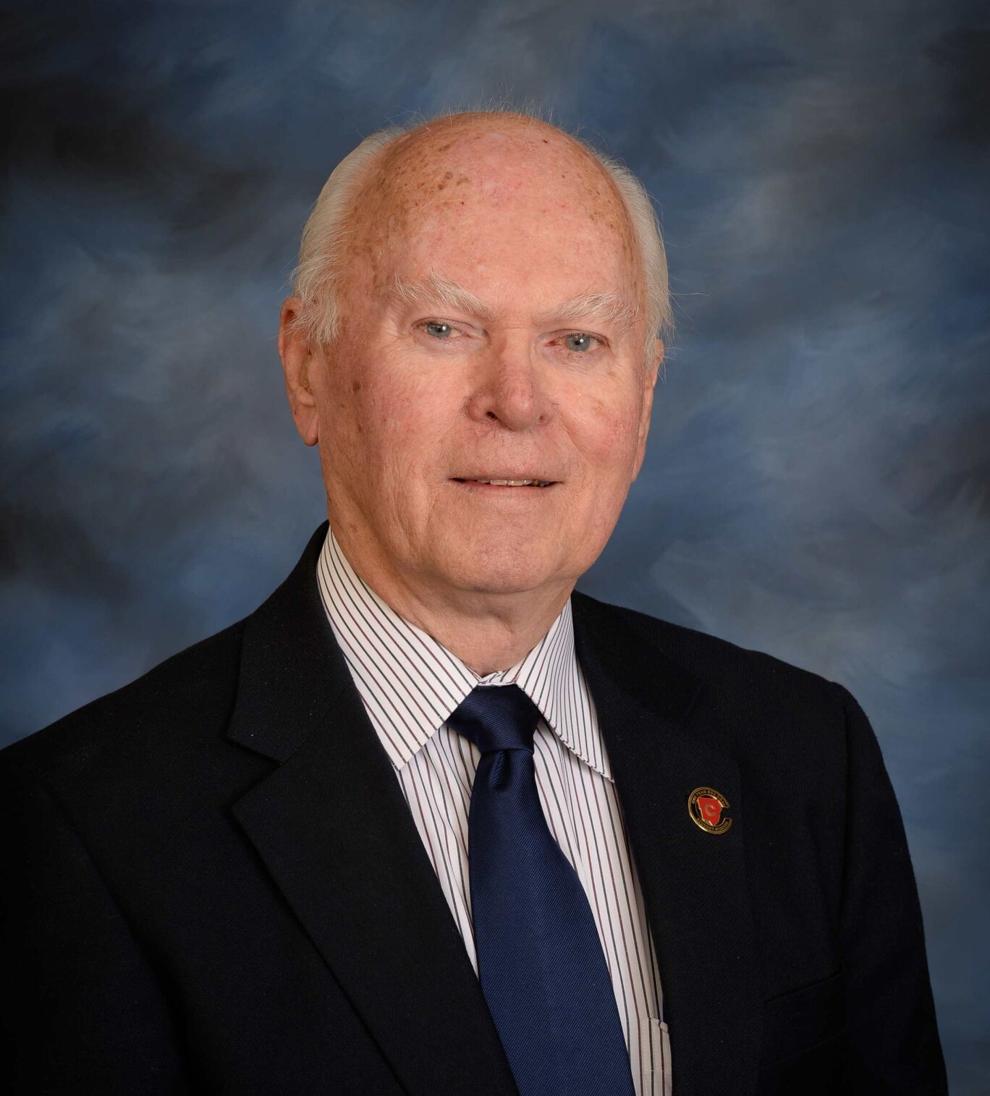 In the wake of the most serious days of the pandemic, that advice — from commencement speakers, parents and teachers — has often been that human connections are the key to a happy life. But some parting notes for graduates have taken on a different tone, like the thoughts Cobb school board Vice Chair David Banks had for the classes in his district. At Pope High School's graduation, Banks started by asking how many students remembered their kindergarten teacher, a question that saw a smattering of hands rise out of the sea of graduation caps.
"Those were good days, weren't they?" Banks said. "Being in kindergarten, you were very lovable. But you grew up to be teenagers and started driving. Your parents — they know what I'm referencing."
Banks reminded the students of the family that has loved and supported them for their years through school and that they'd been born or lived in "the greatest nation the world has ever known, the United States of America," a statement that received cheers from the crowd. He reminded the students of the benefits they'd reaped from growing up in the age of "Chick-fil-a, iPhone, iPad, GPS and social media."
Finally, he told the students to remember three numbers: 10, 40 and 60. In 10 years, he told them, most of them would be parents.
"Let me tell you what your mothers are thinking: I am too young to be a grandmother," he said, prompting laughter from the families in the stands.
In 10 years, the word "no" will also take on a different perspective, Banks said looking out over the students, and "you will also be amazed how wise your parents really are and how much you will depend on them."
The phrase, 'Clean up your room' will be just as frustrating for you as it has been for your parents," he said.
In 40 years most of the students will be grandparents, and that time will come faster than you think, Banks said. At that point two things will happen, he said: "For the men, there will be a substantial reduction in hair follicles," Banks said, to another rumble of laughter. "And there will be a restoration of baby fat, and it will be concentrated. And your wife may comment (that) it is not attractive. Sorry to burst your bubble, grads. But just enjoy the metabolism while you can."
Rather conspicuously, though, the "60" went unaddressed. So, naturally, AT had to follow up and find out.
"I don't ever explain the 60," Banks told the paper. "I leave it off to just see if anybody ever asks me. A few people do. It's just a little gimmick to see — 'Are people listening?'"
Now that you've asked, Banks offered, the 60 represents the fact that in 60 years, "I will still be older than they are."
"Of course, I'll be dead by then, but I'll still be older," the 82-year-old board member said.
---
THE DOBBINS DECISION: Sheila Edwards, who lost to Commissioner Monique Sheffield in last year's runoff for the District 4 seat on the Cobb Board of Commissioners, is out with a stinging rebuke of Chairwoman Lisa Cupid in her Spotlight South Cobb News publication.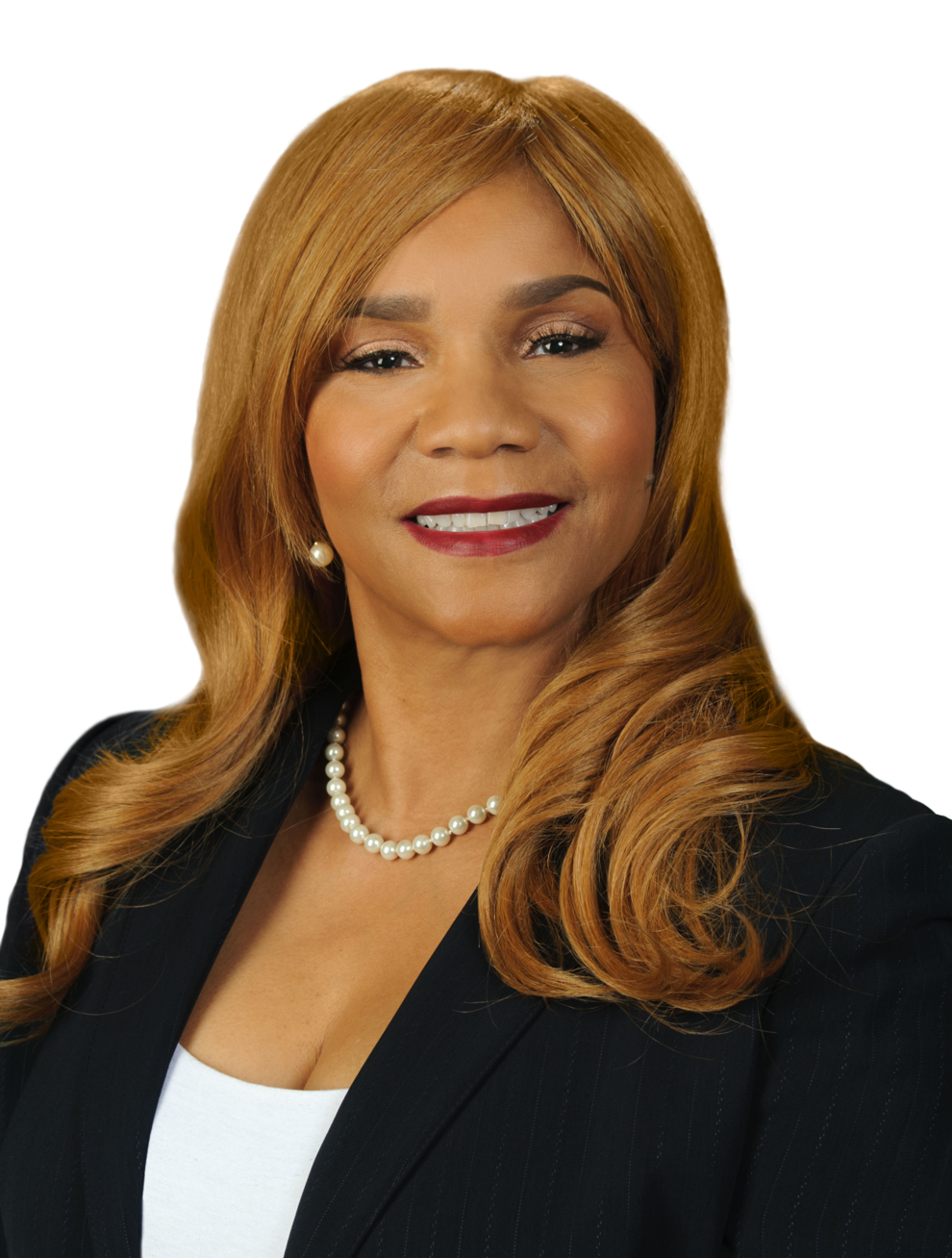 The article denounces Cupid's decision to allow a developer to build a condo complex in the accident zone of Dobbins Air Reserve Base.
From the article: "... political pundits in Cobb point to what everyone whispered when Cupid ran for the top seat — that she does not know how to lead, she is incapable of building coalitions, and she does not have the right temperament for the top job in Cobb. They point to her single superpower — an ability to hold on to grudges and strike out at those who she believed wronged her in some way when she served as commissioner — a trait the voters were not made aware of but are certainly witnessing now."
The article goes on to reference the make up of the five member Board of Commissioners, an all-female board controlled by three Black Democratic women.
"If whites make comments, it will be perceived as racially biased. If blacks make comments, it will be perceived as attacking one of our own. If men make comments, it would be perceived as misogynistic. If the left or right makes comments, it will be perceived as politically driven. If every group who wanted to comment on their government were silenced, who would hold elected officials accountable? The honest concerns over Dobbins by people who care about Cobb has nothing to do with racism, sexism, or party affiliation, but everything to do with the desire and demand for sound leadership, common sense decision making, and good government — which are demands of the people of Cobb. ... Cupid herself has tried to interlace her conversations on Dobbins with the race and sex of the members. This is again a mistake on Cupid's part as our community will not be silenced because of our demographics when we see incompetency at work."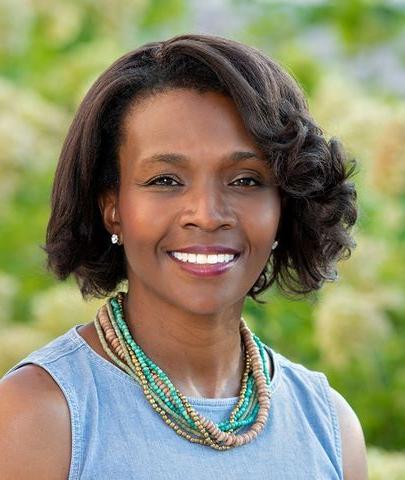 The piece calls on Cupid to "reject and remove these distractions from the real issue, which is Dobbins, nothing else. As our country goes through a reckoning about race and equal pay for equal work, we understand that there may be times that these topics may come into play, however, this is not one of those times, so refocus your time and energy on the real issues Chair."
---
Johnny Joey Jones left the Cobb County Republican Women's Club in stitches when he spoke at their May luncheon. Though he promised to avoid politics during his speech, he did have a fun anecdote to share about his encounter with former President Barack Obama.
If you'll recall from our coverage of the luncheon in Saturday's paper, Jones retired from the Marine Corps after losing both his legs when he stepped on an IED in Afghanistan.
He has since become a motivational speaker, leadership consultant and military policy advisor. His bio, dutifully read before he took the stage at the luncheon, includes this line:
"In 2012, President Barack Obama invited Jones to the White House to discuss challenges facing active duty and retired service members."
It was the first thing Jones addressed when he took the stage.
"You hear this bio read, what's funny about it is, you can put some stuff on paper and word it correctly and sound really good. 'Jones had a dinner with President Obama in the White House where he got to discuss things about veterans policy.' That's true," he said. "The rest of that story is, I sat elbow-to-elbow with President Obama. He looked at me … and he goes, 'Johnny, if you were back in Afghanistan right now in the same place, what would you do differently?' And there were a bunch of generals around the table and I said, 'President, I'd step left.'"
As Jones tells it, Obama did not appreciate the joke.
"It made him so mad he skipped dessert. I'm not lying," Jones said, smiling.
---
PUBLIC ART: About a month ago, the Justin Fields mural in Kennesaw got a little touch-up to reflect the fact that the football phenom had been drafted by the Chicago Bears.
Fields' jersey was painted with the blue and orange of the Bears after Fields, who led Ohio State to a national championship appearance last year, was selected as a first-round draft pick. As the MDJ previously reported, the mural of the former Harrison High School quarterback was originally painted in grey tones, part of a collaboration between the NFL, Nike, Bose and Pisano's Pizzeria and Italian Kitchen, the eatery whose wall bears the mural.
But those parties apparently neglected to jump through the proper municipal government hoops before doing so.
The Kennesaw City Council's Tuesday night work session agenda reveals that "the business owner installed the art exhibit prior to approval by the city which violated the zoning ordinance pertaining to proper approval procedures as per section 2.03.05. City staff issued a citation."
Now, however, the mural seems set for retroactive approval. The Kennesaw Art and Culture Commission reviewed an application and is, along with city staff, recommending the City Council give the mural its blessing.
---
Cobb's power brokers inducted two new members into their circle last week at the monthly board meeting of the Cumberland Community Improvement District (CID).
Alex Valente and Chris McCoy were elected by acclamation into the CID's board in the organization's first fully in-person meeting in over a year. Valente is an exec at Piedmont Office Realty Trust, owner of the Galleria Atlanta's office complex in Cumberland. McCoy, meanwhile, comes from Cumberland Mall's owner, Brookfield Properties.
The pair replaced board members Mason Zimmerman, an 18-year veteran of the body, and Steven Barnhouse.
As the board waited for the official vote to be called, Bob Voyles—who skidded up to the CID's offices in an antique roadster—reminisced on Zimmerman's tenure on the board.
"There was one particular meeting I remember in the old (Cobb Chamber of Commerce) building. We were trying to advance this notion that we were very excited about bringing multi-family into the tax base for the CID," Voyles said. "And a former commission chair kind of launched into a diatribe on all that, and Mason could see me getting red, and the heat coming up out of my neck … and he said, 'Just—just be quiet.' It was the best advice that he had ever given me."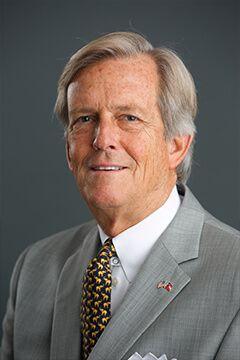 Valente and McCoy were both nominated by Vice Chair Connie Engel, and were unopposed in their candidacies. Eschewing the byzantine elections process which delegates votes to owners proportional to the number and value of their properties, the board opted for a simple round of "ayes."
Chairman John Shern was reelected in a landslide — running unopposed, and donning a blazer, slacks, and socks with sandals to his re-coronation. Such, we suppose, are the pleasures of retirement.
---