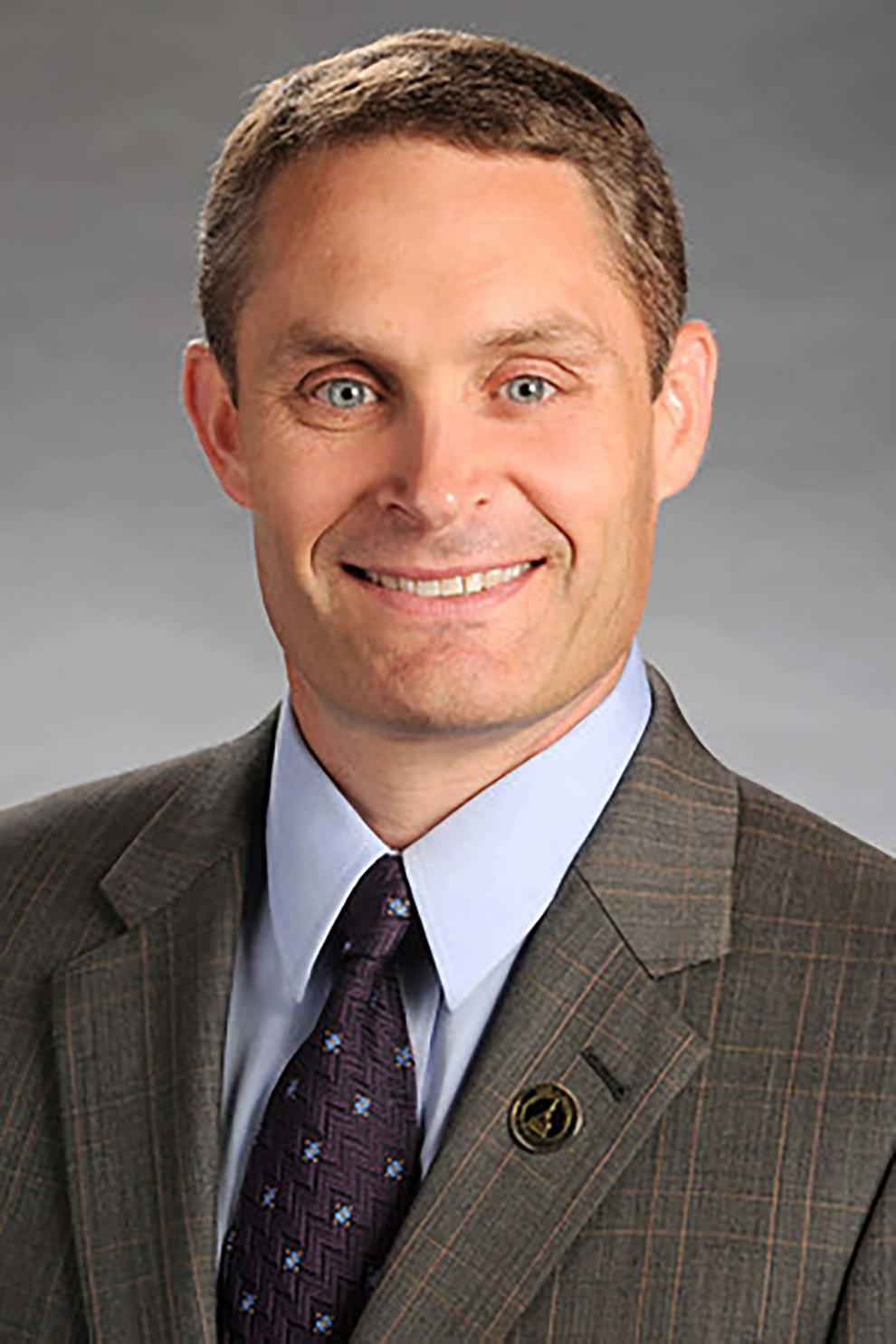 Two of Cobb's 21-member legislative delegation were marked excused from voting on the big election bill that sailed out of Georgia's General Assembly Thursday and was signed into law that evening, prompting Democrats everywhere to reach for the Alka-Seltzer.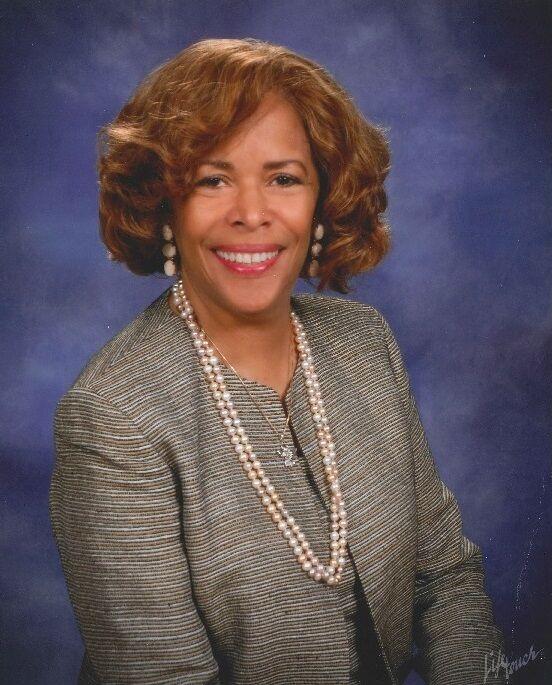 Cobb's absent lawmakers were Sen. Horacena Tate, D-Atlanta, and state Rep. Ed Setzler, R-Acworth. Tate's absence surprises no one. After all, her nickname "Horacena, Have You Seen Her?" came about because of her years-long practice of being missing in action. For Setzler to miss such a consequential vote is unusual, Setzler being one of those happy warriors who relishes wading into the red meat issues of the day. Asked why he missed the vote, Setzler texted AT: "While I strongly support the House version of SB202, as a working citizen legislator, I had to be away from the Capitol on business until 3:30 PM on Thursday 3/25."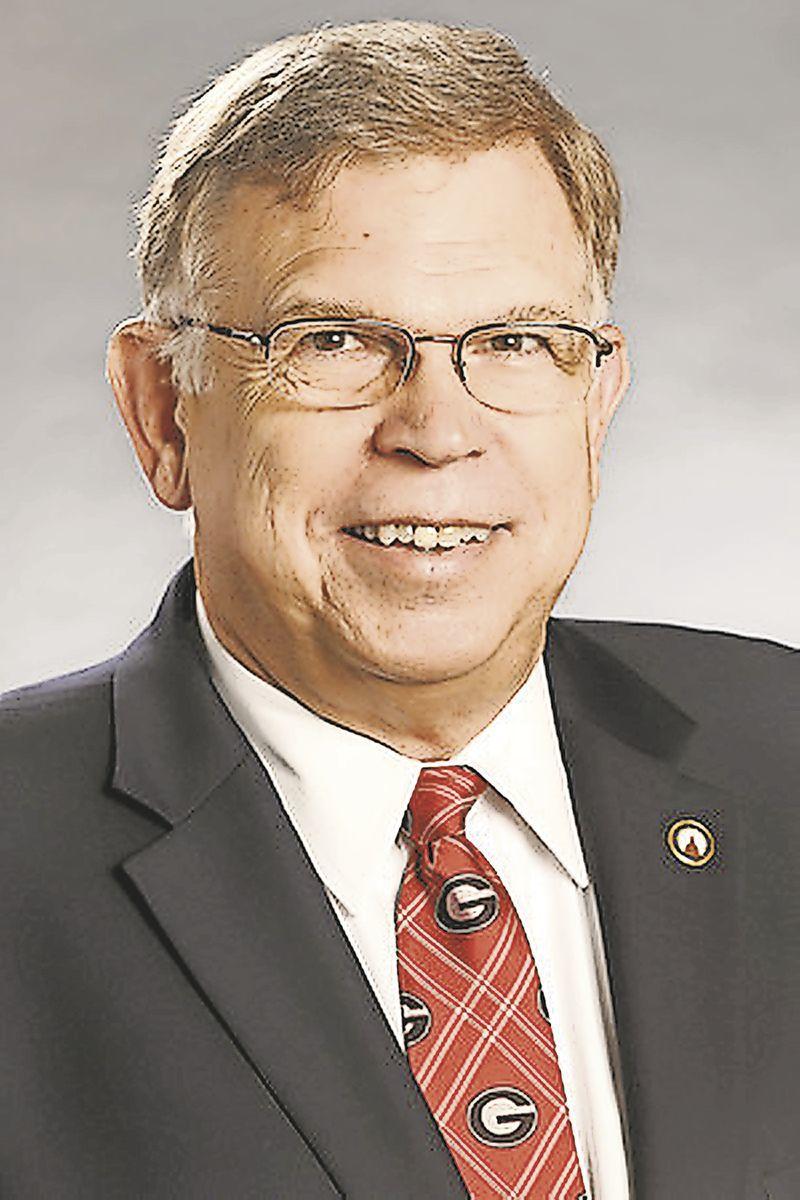 Addressing the new law on his social media page Friday, State Rep. Don Parsons, R-North Cobb, wrote: "Yesterday, I was most happy to vote in favor of, and help gain final passage of, the House substitute to SB 202, the Elections Integrity Act of 2021, which was then signed into law by Governor Brian Kemp. It is not unusual for false information to be disseminated on legislation but I must say that the amount of it and ugliness of it on this bill takes the cake. I hope the following information is helpful in understanding the bill:
---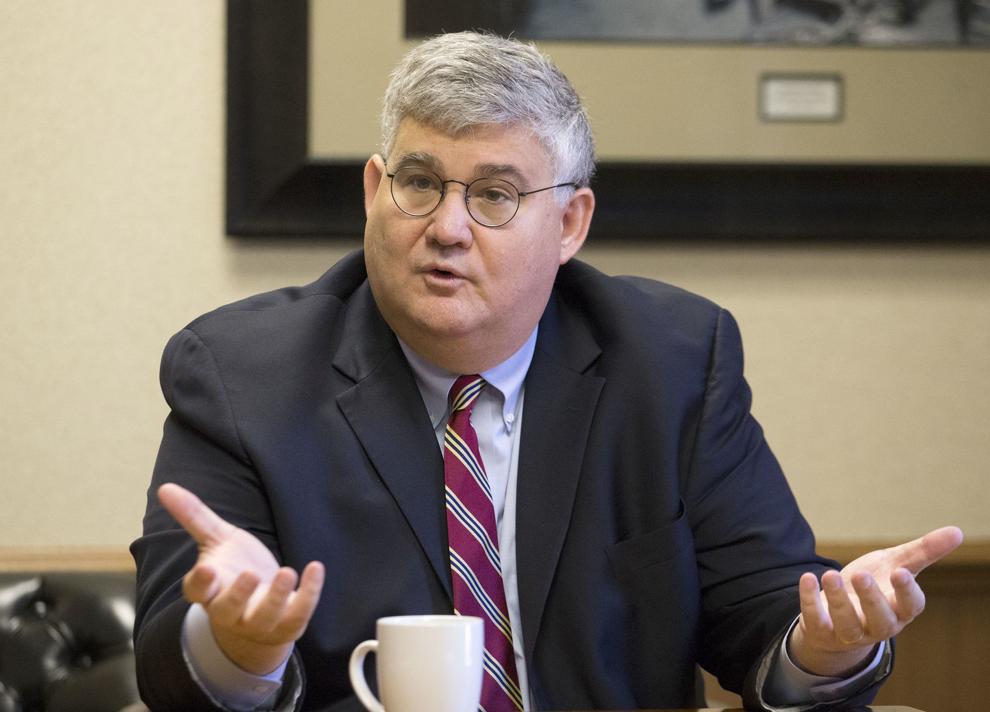 POLITICAL PLATTER: With this week's news that former President Donald Trump endorsed Georgia GOP Chairman David Shafer for reelection, we thought about another candidate in that race, Cobb's own Jason Shepherd. Here's a fun story about Mr. Shepherd, of recent vintage. After the November election, Shepherd, chair of the Cobb GOP, got into a Twitter spat with Lin Wood, the pro-Trump attorney who, among other things, has called for former Vice President Mike Pence's execution by firing squad. Shepherd pointed out Wood had voted in past Democratic primary elections in Georgia and was listed in state records as having cast an absentee ballot at one point. (Wood has since donated a small fortune to Republican candidates, and "absentee" in this case can mean voting by mail or voting in-person before election day.)
"Well, well well. Looks like Jason Shepherd is a supporter of @BrianKempGA," Wood fired back in a tweet. "I have always believed that if you lay down with dogs, you wake up with fleas. Wonder if Jason has fleas?"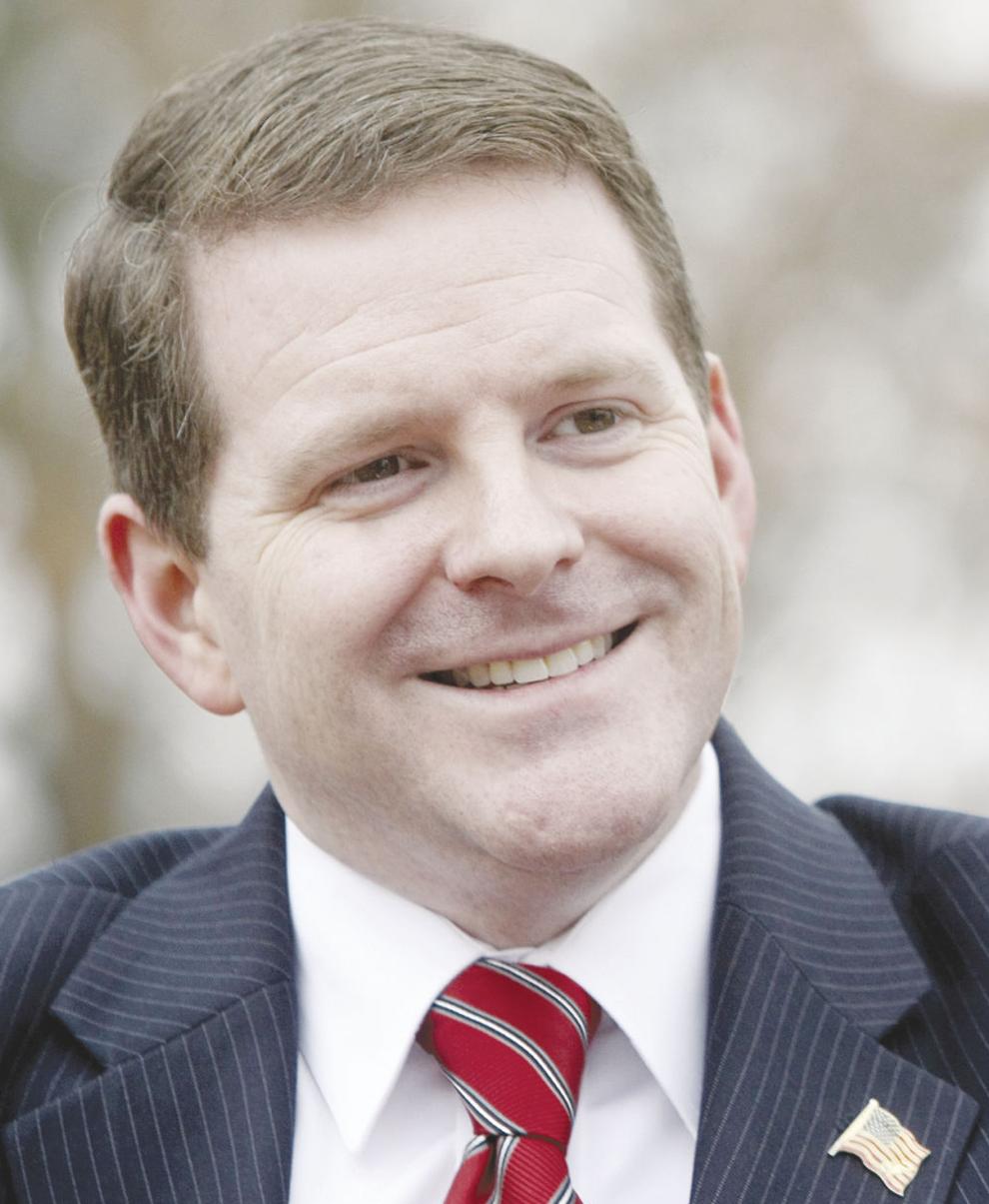 The two quickly made amends. "He and I are square," Shepherd told AT. Nevertheless, he felt the wrath of Wood's massive following — Wood had in the neighborhood of 1 million Twitter followers by the time the platform booted him for inciting violence.
The day of Wood's tweet, Shepherd got 70 to 80 voicemails from people around the country, "most of them using profanity," he said that November afternoon. "I would be embarrassed to play it in front of a sailor."
But he wasn't embarrassed to share the voice messages with AT. Suffice it to say, most are unprintable in a family newspaper. Here's one of the kinder ones, though:
"Hi Mr. Shepherd, it is We the People calling. We would like to know who you are getting kickbacks from for covering up this massive election fraud. You sir are a treasonous traitor. Piece of garbage. Human waste. An absolute disgrace to every American."
Rather than press the delate button, Shepherd called them back. Most, he said, ended up apologizing. Call it the magic of talking to a real person. It humbles even the bravest of phone and keyboard warriors.
He even spoke with one woman who had left a nasty voice message for 53 minutes.
"At one point, you know, she was crying on the phone, because she's so worried about the country," Shepherd said.
The woman was worried what kind of world would be left for her daughter, a college student.
"I told her I had a 9-year-old and an 8-year-old, you know, and she cried more. And that was for a call that started off with, basically, 'You're a traitor.'"
In his endorsement of Shafer, Trump said "David Shafer did a phenomenal job as Chairman of the Georgia Republican Party, recruiting and training a record number of volunteers. No one in Georgia fought harder for me than David! He NEVER gave up! He has my Complete and Total Endorsement for re-election."
One can't help but wonder: if Shafer did such a wonderful job, then why did Trump lose Georgia along with (now former) U.S. Republican Sens. Kelly Loeffler and David Perdue?
---
DAUGHTERS: Members of the Fielding Lewis Chapter of the Daughters of the American Revolution recently celebrated the completion of a service project for the historic chapel of Dobbins Air Reserve Base with the unveiling of a DAR historical marker at the chapel.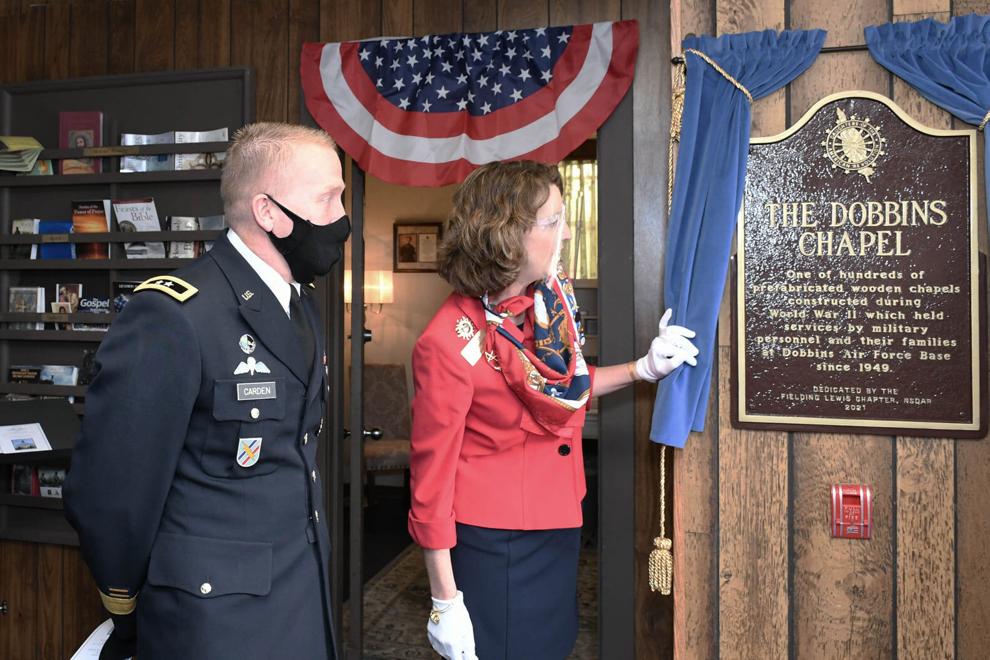 DAR chapter members gathered with Georgia National Guard and U.S. Air Force officials this month to unveil the commemorative plaque. During the past two years, under the leadership of chapter historian Marilynn Carol Palmer, chapter members have volunteered to renovate the bride's room at the historic chapel.
The community service initiative included repainting and redecorating efforts. The Dobbins Chapel is one of only hundreds of prefabricated wooden chapels constructed during World War II. Military personnel and their families have had access to the Dobbins Chapel since 1949. The chapel was saved from demolition in 2005, according to Pam Younker, an Air Force civic leader. In March 2013, the chapel was moved two miles across the runway to its present location at the Clay National Guard Center.
Those participating in the ceremony included Maj. Gen. Thomas Carden Jr., who serves as Georgia's adjutant general, along with State Chaplain Georgia Army National Guard Col. Blair Davis, and Younker, who serves on the Air Force Civic Leaders Advisory Council. Also participating in the ceremony were NSDAR State First Vice Regent Betty Harrah, Fielding Lewis DAR Chapter Regent Ann Ameye, Chapter Historian Marilynn Carol Palmer and Chapter member Linda Lindberg.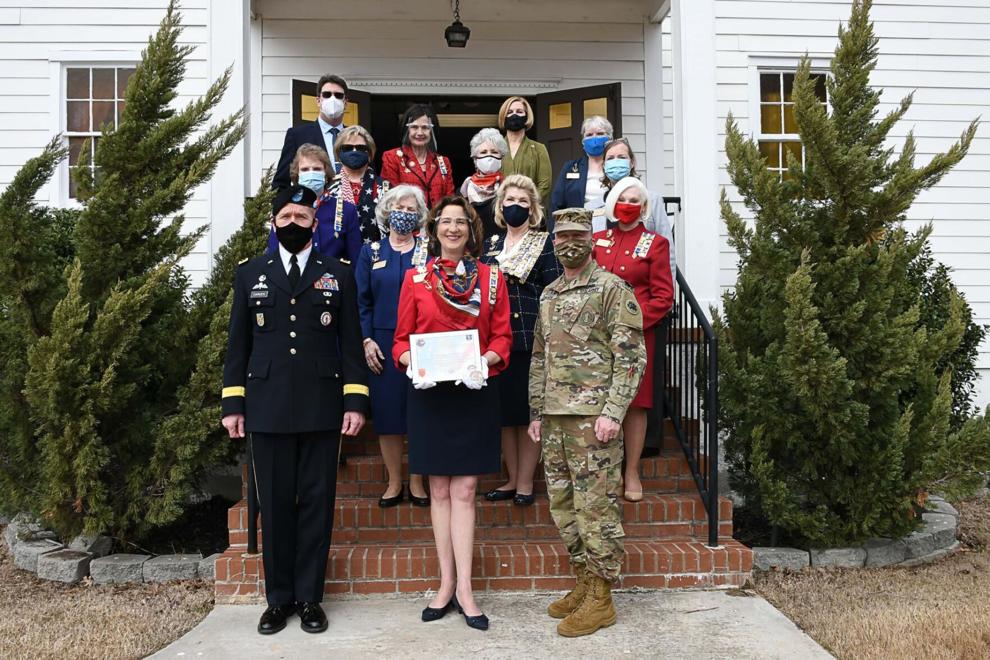 ---
SPEAKER CIRCUIT: Dr. Oral Moses, gospel choir bass-baritone and professor emeritus of the School of Music of Kennesaw State University, will keynote Monday's Metro Marietta Kiwanis Club meeting, speaking about the contribution of the African American church to our cultural heritage in music. For more information or to make a reservation for the virtual meeting at noon, please email metromariettakiwanis1957@gmail.com, and provide your name and email address so the club can provide you the access code.
---
The Kiwanis Club of Marietta has announced its speakers for the month of April as follows:
April 1: Ken Arney♦ , U.S. Forest Service
♦ April 8: Mark Bauerlein♦ , former professor and author, social media
♦ April 15: State Rep. Bert Reeves♦ , legislative update
♦ April 22: Carol Wisdom♦ , former club president, Kiwanis Youth Protection update
♦ April 29: Commissioner Jerica Richardson
All club meetings are held on Thursdays at 12:15 p.m. Meetings for the month of April will be held in person with an option to attend virtually. To register for in-person attendance or to receive a Zoom invitation, contact Pat Huey at pathuey@comcast.net.