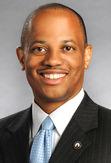 IF THE UNOFFICIAL election results hold, Democrats will have a majority on the 21-member Cobb Legislative Delegation and likely elect a Democrat chair in January.
Presently, the delegation is made up of 12 Republicans and nine Democrats.
But Tuesday's election has shaken up the balance of the two parties.
* Democrat Erick Allen won the seat held by retiring state Rep. Rich Golick, R-Smyrna.
* Democrat Mary Frances Williams appears to have ousted state Rep. Sam Teasley, R-Marietta.
Those two races flip the power to 11 Democrats and 10 Republicans.
We say "appears" because there are nearly 2,300 provisional ballots at Cobb's elections office that are being counted over the weekend with the elections to be certified on Monday, according to Janine Eveler, director of Cobb Elections.
And the difference between Williams and Teasley is only 145 votes. Moreover, there is also the possibility of a recount. According to Eveler, whenever the difference between the votes is less than 1 percent of the total votes cast for that office, the losing candidate can request a recount within two business days following certification of the election.
Teasley said he's waiting for the provisional ballots to be counted and will make a decision once that happens.
But if the unofficial results hold, Democrats will have a majority on the Cobb Legislative Delegation. State Rep. David Wilkerson, D-Powder Springs, said he'd like to be considered for the position of delegation chairman in January.
"Since it looks like based on the votes right now that we'll be in the majority, I've been discussing with my Democratic colleagues me running for delegation chair," Wilkerson said Friday.
What can we expect with a Democrat leading the delegation? As far as legislation, not a whole lot of difference, Wilkerson said.
"We only have one extra in the House, but in the Senate, it's tied 3-3 (three Republican senators representing parts of Cobb and three Democratic ones), so there's nothing we can really do that can't be bipartisan because it's three and three in the Senate," he said.
Appointments are another matter.
"The delegation gets two appointments to the Board of Elections," Wilkerson said. "The Republicans get one, Democrats get one, commissioners get one and delegation gets two, so my expectation is we would have some expectation — especially with all the stuff going on now — having two additional Democratic representatives on (the Cobb Board of Elections)."
There's also redistricting to consider, which comes up in two years.
"We'll probably lean more on the school board and commissioners to help us develop maps (rather than) cram them down their throats. I think a more collaborative approach on redistricting (is what) you'll see," Wilkerson said.
And there's the issue of pay raises for various county officials that the delegation is in charge of approving.
"What will be interesting is when the local elected officials ask for salary raises, will the Republicans be as willing to sign off on those since they're no longer in control?" Wilkerson said. "Will they use that against us? Now granted, they would only be hurting their own Republican colleagues because most of our local people are Republican, but I think that would be the thing that you may have some Republicans saying, 'Now that we're not in charge, I'm not going to sign off on a pay raise for the tax commissioner or the sheriff.' I would hope that doesn't happen, but I'm also realistic."
State Rep. Don Parsons, R-north Cobb, who was first elected in 1994, said he can't recall the last time a Democrat chaired the delegation. He said the way it works is the delegation meets in January after everyone is sworn in and will vote among the 21 members to select a chair. State Sen. Lindsey Tippins, R-west Cobb, is the present delegation chairman.
---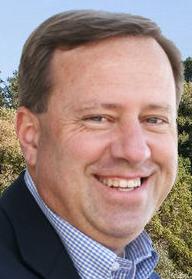 CITY OF EAST COBB? Around Town has learned that a group has resurrected the idea of creating a seventh city in Cobb County: the city of East Cobb. The group is attempting to stay on the down low while a study is conducted to determine the feasibility of creating a city in one of the wealthiest parts of the county that boasts the top county schools.
AT tracked down east Cobb commissioner Bob Ott, who was in London, to see what he thought about the idea.
"I would have to see the final study results to see if the city was financially viable," Ott replied.
What about east Cobbers? Is it his sense they would be on board? The first question the community would want to know is about the financial viability and whether there would be a tax increase, Ott said.
"Finally, I would add the two biggest complaints I hear from the citizens are their unhappiness with the overall appearance of the roads and medians compared to Sandy Springs," Ott said. "I also hear concerns about the shortage of police officers. The final issue I hear is concerns about the amount of taxes paid by the district (40 percent of the county total property taxes) and the level of service they feel they receive. Many feel they pay more than they get back."
Talk of a city of East Cobb was last on the radar in 2012, when former county Chairman Bill Byrne, who was challenging incumbent Tim Lee, floated the idea. Byrne suggested the boundary lines could be drawn by the Cobb Legislative Delegation, and the east Cobb voters who live in that district would then decide whether to become Cobb's seventh city.
Under Byrne's proposal, the county government would continue to provide water, sewer, police and fire services to the new city for a nominal fee of one dollar per year. The proposed city would be governed by an elected mayor and five City Council members, with wards drawn by the Cobb Delegation.
Byrne characterized his proposal as a way for east Cobb residents to put themselves (rather than the county commission) in the driver's seat when it comes to rezonings and development.
Nothing came of the idea, however.
Former County Chairman Sam Olens, who was backing Lee at the time, came out against the proposal, saying, "When you look at the lack of commercial base in east Cobb, which is predominantly residential, it is inconceivable that (creating a new city there) would not lead to a property tax increase, and on those who are not asking for it. You'd be hard-pressed to show a new city that was created anywhere that did not result in an increase in taxes. Plus, it is inconsistent, if you are running as a conservative, to be proposing more government and at greater cost to taxpayers."
Rep. Parsons said Friday he isn't a fan, either.
"I don't think it's a good idea," Parsons said. "Cobb County, they provide good services. We'd all like to have more police on the street and better protection, in different ways, more code enforcement officers and things like that, but it all costs money. Something like that would just be another level of government and more taxation, as I see it. So like I say, just sitting here without having really discussed it, I don't see that as being a viable idea."
---
VETERANS DAY: The 14th annual Marietta Veterans Day Parade begins at 11 a.m. Saturday. The parade begins at Roswell Street Baptist Church and continues to Marietta Square, followed by a ceremony honoring all who have served. U.S. Marine Col. Mike Varicak is this year's grand marshal.
On Veterans Day, Sunday, the Big Chicken Chorus, the Marietta Daily Journal, and The Strand are presenting a program celebrating and honoring the members of our armed forces with a program of patriotic music, a screening of the 'Memories of War' documentary, and a live Q&A with local WWII veterans. The screening is 3 p.m. Sunday at the Strand. Veterans receive free admission. For guests, admission is $10 and VIP admission for $25 (includes a copy of the movie and a reception prior to the event). For more information or to purchase tickets, visit earlsmithstrand.org.
Around Town wishes all veterans and their families a happy Veterans Day. As "Old Blood and Guts," Gen. George Patton, once said, "The highest obligation and privilege of citizenship is that of bearing arms for one's country."