A rift among county Republicans deepened Saturday, with the Cobb Young Republicans announcing they "strongly condemn" the county party's decision to censure Gov. Brian Kemp.
A resolution passed by the Cobb GOP's county committee Thursday censured Kemp for failing to carry out campaign promises concerning illegal immigration, Cobb GOP Chair Salleigh Grubbs told the Journal. Grubbs said the resolution outlines Kemp's campaign promises of addressing sanctuary cities, creating a registry of criminal aliens and a track and deport plan.
"So the resolution portion of it says that Gov. Brian Kemp be censured for his failure to keep his campaign promises and meet his obligations to end illegal immigration in the state of Georgia," Grubbs said.
That resolution prompted the swift resignation of former party chair Jason Shepherd. On Saturday, the Cobb Young Republicans joined him in voicing their displeasure.
"Thursday, the county GOP chose to censure the current Governor over an election decision that a governor does not have the constitutional authority to change and over his decision to welcome in Afghan refugees," the Young Republicans said in a news release. "Cobb YRs feel that the decision to censure further divides the party at a critical time."
Grubbs said the resolution to censure dealt solely with immigration. Election concerns were addressed in another resolution that called for a statewide forensic audit and criminal investigation into the 2020 and January 2021 elections. A third called on Kemp to prohibit vaccine passports, while asking the Georgia Legislature to prevent businesses from requiring documentation about an individual's vaccination status.
Grubbs added that Shepherd and DeAnna Harris, the head of the Cobb Young Republicans, weren't present at Thursday's meeting.
"And it sounds like (Harris) has a misunderstanding about what happened," Grubbs said Saturday. "So I think that her press release was a little premature and without a full knowledge of what happened on Thursday … You have two people who are issuing pretty bombastic statements about what happened, who weren't even there."
Harris pushed back on that notion Saturday. The Young Republicans' vice chair was present, Harris said, and voted on her and Shepherd's behalf against the resolution to censure.
"I have several people who were there, that gave me very detailed explanations of what occurred," Harris said.
Echoing comments made by Shepherd, Harris said the Cobb Young Republicans took issue with the process and substance of the resolution.
Harris and Shepherd both claim the Cobb GOP can only censure its own members. Kemp is not a member of the Cobb GOP. (Grubbs has said that no party bylaws were broken and that the meeting's parliamentarian never objected to the vote.)
And, Harris said, the resolution to censure had been rejected earlier this year but was resurrected after it was amended to include a line condemning Kemp's decision to accept Afghan refugees.
"That's ridiculous. We can't do that," Harris said, calling the move "racist."
"Those people had nowhere to go, we were here to help them and that's a Christian thing to do," she said. "We are an open tent, and we bring freedoms and prosperity and liberty to where our party is represented. And none of those actions that they displayed on Thursday mean that."
And, Harris added, Kemp has been an exemplary governor, allowing businesses to remain open during the pandemic, signing 2019's controversial Heartbeat Bill and generally having governed as he had promised during his campaign.
Kemp will seek reelection next year, but is expected to face challenges, both in the primary and in the general election. Former President Donald Trump, who remains immensely popular within his party, was livid at Kemp's refusal to overturn the 2020 election in Georgia and has even suggested Democrat Stacey Abrams would make a better governor.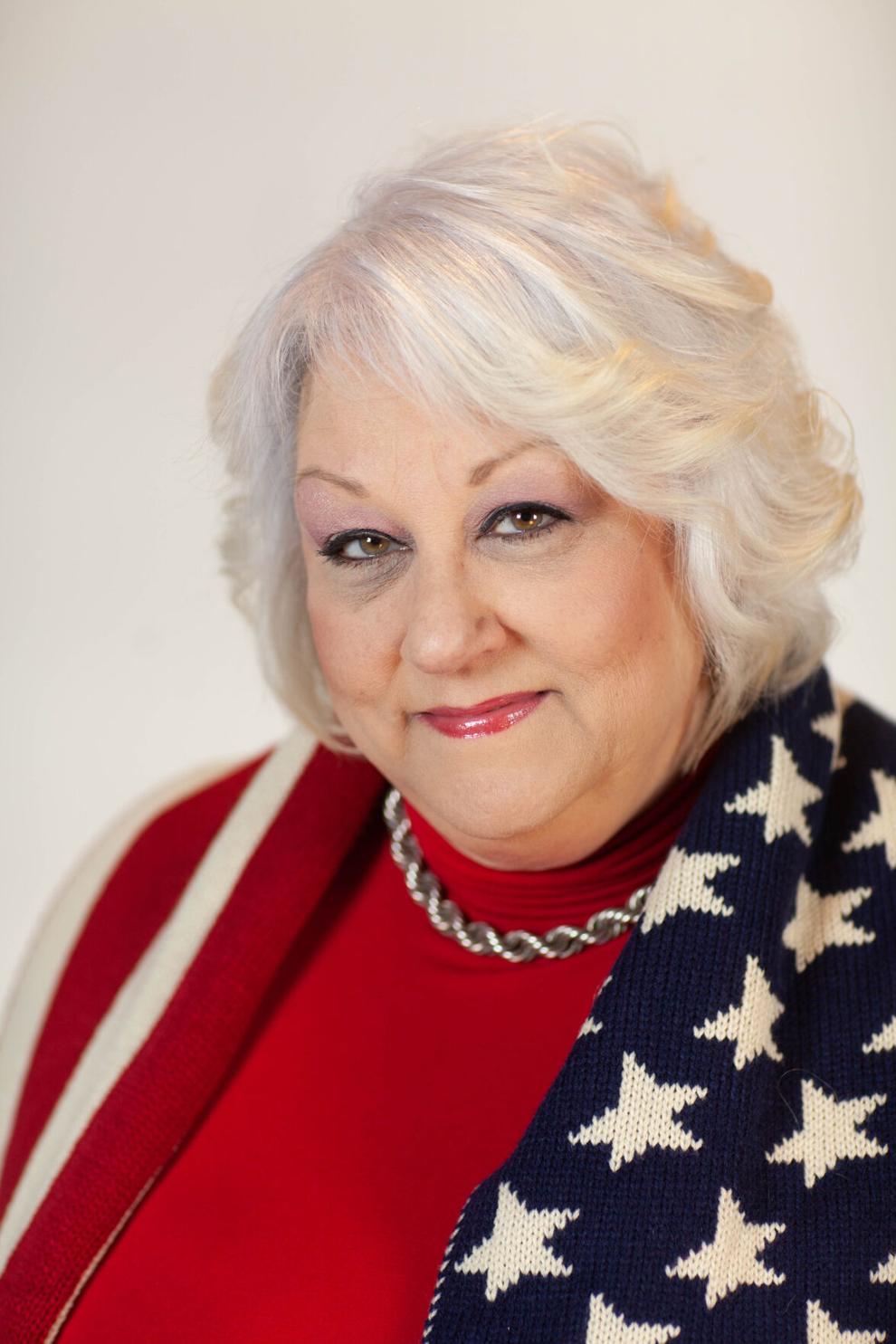 Grubbs has repeatedly said she, as party chair, did not have a vote in the matter. In fact, her executive officers — those who were elected to help her lead the party earlier this year — attempted to table the resolution "for clarification" but were overruled by the larger executive committee, of which they are a part. A vote on the resolution then went to the county committee, comprised of county party members. About 165 were present Thursday, and they voted to approve, Grubbs said.
Harris was quick to note she did not blame Grubbs for the vote, and the Cobb Young Republicans' news release does not mention the Cobb GOP chairwoman by name. Shepherd also noted Saturday on Facebook that Grubbs "did the best she could under the circumstances."
But Harris did say the vote was representative of a turn the party has taken this year.
"They all came in on this Trump wave, to be honest with you," Harris said. But party members who had been active in years past "don't even participate anymore," she added. "It's a bunch of new people. … I don't know where they come from, but they need to go back."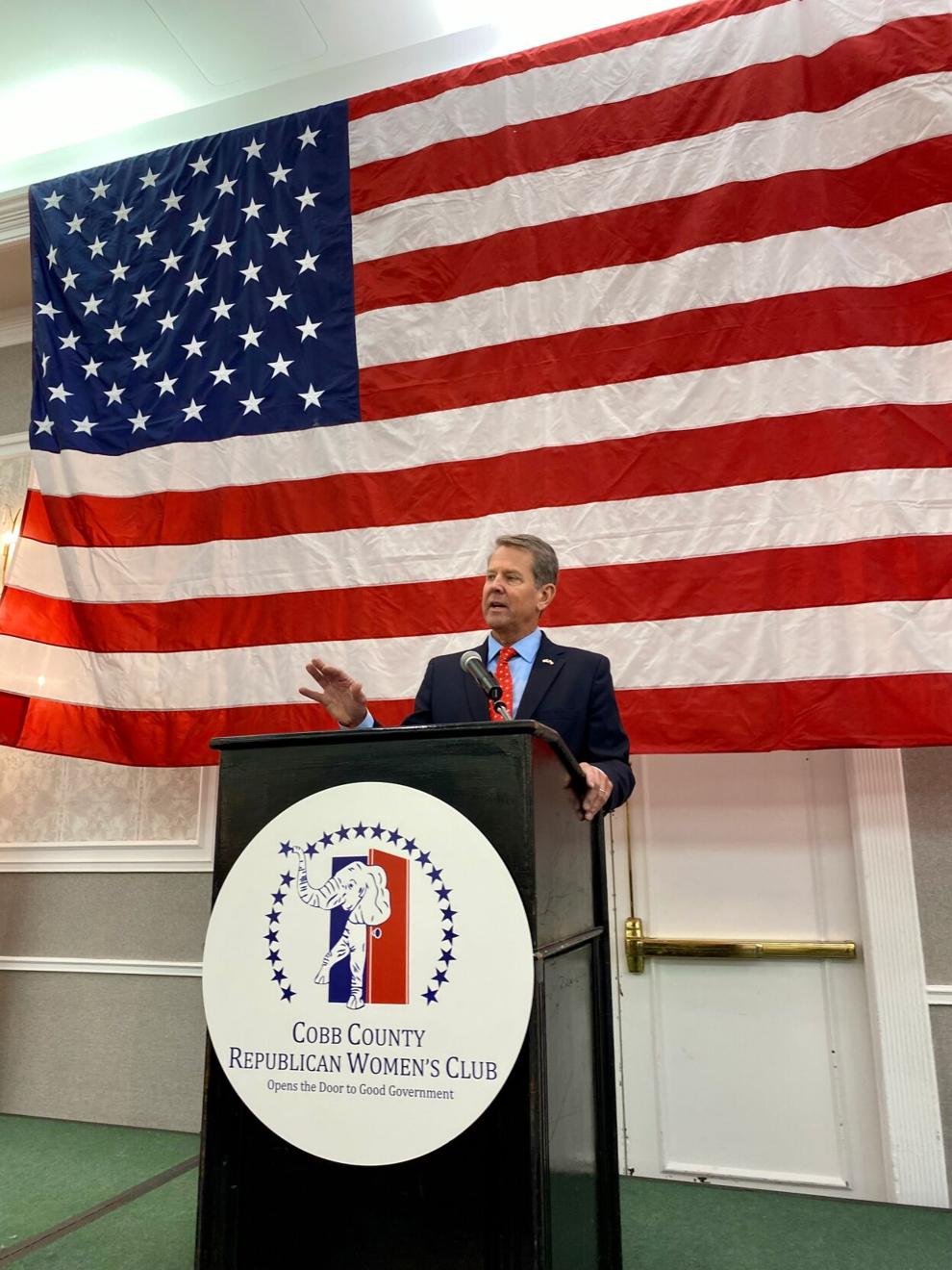 At Roswell Street Baptist Church Saturday morning, during the party's monthly breakfast, Grubbs addressed the "elephant in the room."
Telling attendees her role Thursday was simply to "run the meeting and present what's before me," she urged anyone bothered by the vote to take a larger role within the party.
"Now this is where your involvement comes in," she told the rank-and-file Saturday. "If there are things that you don't see, or that you don't like, you have an opportunity to have a voice. And to do that, you have to be present. And you have to make it a priority.
"So as I stand here today, I know that there is a lot of talk and a lot going on. But that doesn't dissuade my commitment to you to put Cobb first," Grubbs continued. "So I'd again like to invite everyone to be kind, give lots of grace, remember our officials in prayer. And let's unify, and let's move forward. Because we have a bigger fight coming."