If any of Georgia's 181 public school districts want to have their schools accredited, they only have two options to choose from in the Peach State. Some state leaders say an upcoming review of the Cobb School District by one of those organizations could spur a change to that lack of competition.
One of the two groups, the Alpharetta-based nonprofit, Cognia, has become a global force in the accreditation business, pushing the other option, Georgia Accrediting Commission, to the back of many Georgia school district's minds.
With last week's bombshell announcement by Cobb Schools Superintendent Chris Ragsdale that the school district will soon undergo a special review by Cognia, the MDJ reviewed what options Cobb has if it's accreditation by Cognia is jeopardized.
The stakes couldn't be higher. As Ragsdale told the MDJ, there's not an aspect of the county that loss of accreditation wouldn't touch, from student scholarships to property values.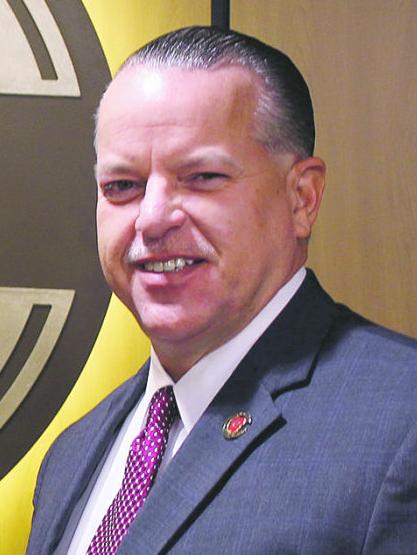 Ragsdale said the Cognia investigation was brought on by a request from the Cobb school board's three Democratic members: Charisse Davis, Dr. Jaha Howard and Leroy Tre' Hutchins.
How we got here
While the Cobb school board has had its ups and downs over the years with board member turnover, the existing standoff began with the election of Davis and Howard in 2018. Prior to that election, the board had six Republicans and one Democrat. Under the new board, with its three Democrats and four Republicans, arguments broke out on topics such as how to word a resolution condemning racism and the need to change the names of schools named after Confederate officers. The arguments became so divisive that the four Republicans took several steps, such as eliminating the board member comment part of the meeting that traditionally took place at the end of each meeting. The Republican majority also rolled out a change requiring four votes to place something on the meeting agenda, rather than the three required before.

The Democrats on the board maintain that many of the Republican-approved policy decisions have been efforts by the majority to prevent them from opening a dialogue for difficult but necessary conversations.
Now, Ragsdale says, a letter from the Democrats to Cognia has resulted in a special review that could endanger the district's accreditation. But both the Democrats and Cognia point out there were more complaints than just the board members' that spurred the review.
'It's really raised everybody's eyebrows'
In light of this controversy, lawmakers and state leaders say it may be time to discuss alternatives for accreditation. Leaders say more competition in the accreditation business may be necessary.
State leaders and policy makers in education say there has been for years an appetite to revamp how school districts are accredited. And, they say, Cobb Schools' impending audit may be the catalyst for that revamp.
State Sen. Lindsey Tippins, R-west Cobb, told the MDJ this week he was concerned with the lack of competition in the accreditation business.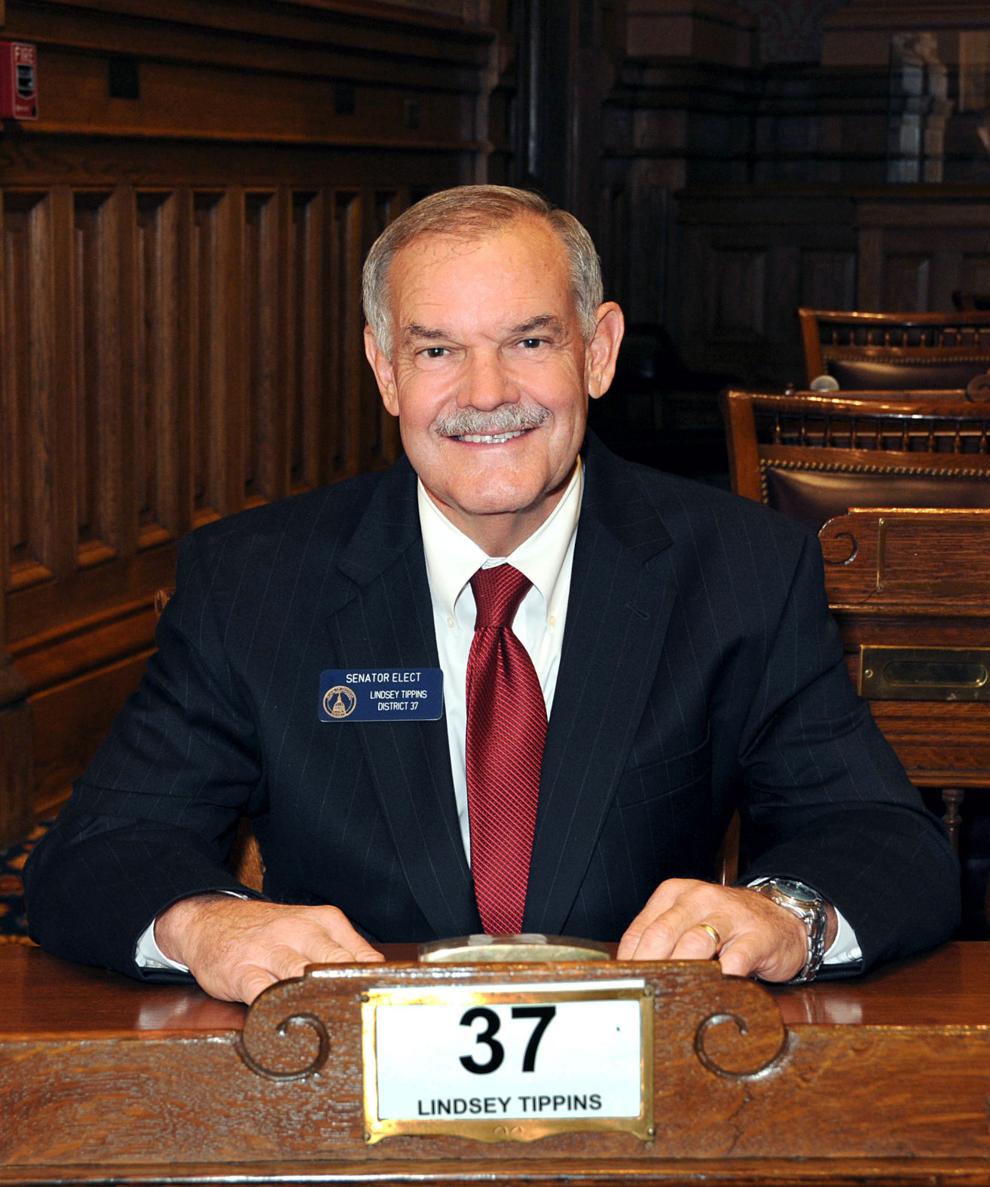 A former chairman of both the Cobb school board and the Senate Education and Youth Committee, Tippins said Cognia has historically been the "gold standard" for school accreditation but added, "it's probably time for us to look at alternative accreditation agencies."
He said while there are two options of accreditation agencies for public K-12 accreditation, only Cognia receives state funding.
"I'll tell you this: there's been talk for years about how we need to have alternative accreditation just to keep some honesty in the operation," Tippins said. "Bottom line: I'm certainly going to look at it, because since it's come up, it's really raised everybody's eyebrows."
While not certain yet what it would mean in terms of any legislation that could come, Tippins said he expects the issue to be addressed by legislators.
He said that conversation may also help to change the cost dynamics associated with accreditation. At the moment, Cobb Schools pays Cognia $133,200 per year, and it paid an additional $70,000 in the 2019-20 school year, the last year the regular accreditation review took place, district officials confirmed.
"Competition's always good. I'll leave it at that," Tippins said.
Georgia Board of Education member Scott Johnson said Cognia is "not unique, but ... is dominant" in the accreditation industry. He called Cognia's accreditation "legitimate," but agreed that there should probably be more competition.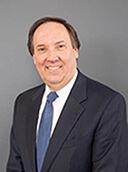 "In any market, there ought to be competitive forces to keep everybody honest," Johnson said. "And I think maybe something like this could spur approval or creation of another valid accrediting agency."
Johnson also said he expected there to be an "honest review" of Cobb Schools, and he isn't concerned about the district's accreditation being at risk.
"This is about the quality of education that the students receive from Cobb Schools, which allows parents and students to have confidence in the instruction results," he said. "It is a process that will require some work ... but Cobb Schools are up to it, and I don't have any doubt that the results will be affirmative of the quality of education in Cobb County."
Former state representative Earl Ehrhart has historically been an outspoken critic of Cognia. Ehrhart, husband of state Rep. Ginny Ehrhart, R-west Cobb, said there are two main problems with the organization and those like it: One, there are few to no competitive accreditation options, and two, a private nonprofit like Cognia should not have such power over a public entity like a school district.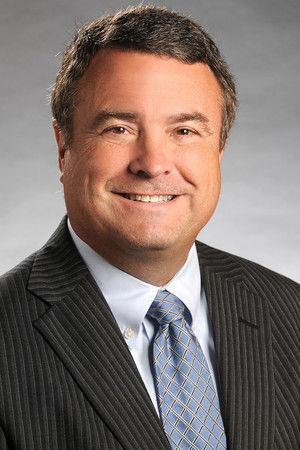 Cognia and its president and CEO, Mark Elgart, are accountable to no one, Ehrhart said, since no one at the organization is an elected official — and there is little recourse to curb their power.
"They're given dominion over publicly funded, taxpayer-funded schools. In what world do we do that? … I mean, do we let the Federalist Society oversee our courts?" Earl Ehrhart said. "And groups like this always have to justify their existence, so they like to find things when they go in. … This is like a proctology exam for these schools and districts."
Contrary to those criticisms, Elgart told the MDJ the state and federal government do have oversight over his firm. He said they reserve the right to yank Cognia's power at any time, for example, by deciding not to recognize Cognia accreditations.
"If they pull that, it could significantly impact our work in Georgia. … That's true in every state," Elgart said. "And then at the federal level, we do all Department of Defense schools around the world. The federal government could impact our work around the world. … We answer to every state and the federal government."
It's also important to note, Elgart said, that agencies from other areas of the country could accredit schools in Georgia if they chose. They simply don't because of the logistical constraints, he said.
Community leaders and residents have questioned the origins and motivations behind Cognia's special review of the Cobb School District, with some voicing concern that Elgart or his organization leans in a political direction.
To those criticisms, Elgart says he is neither a registered Republican, nor a registered Democrat, and his organization is "nonpolitical." Plus, he said he is not personally participating in the review, nor will he oversee the decisions in the review. Those decisions will be made by an independent commission.
"My personal opinion of this has absolutely no bearing on the matter. My responsibility is to make sure we follow our policies and carry them out as we're expected. But I will not be involved in the actual review process," he said. "I don't favor anybody in this, except the kids, and I want the school system to operate effectively on their behalf."
The system is working the way it should, Elgart said. He said special reviews are meant to address problems that may arise between the five-year cycle of accreditation. It's not unusual that something needing review could have popped up since Cobb's last accreditation just over a year ago, he said.
It's important to remember that just because a district is struggling, that doesn't mean it won't make it through its disagreements, Elgart said.
"I think the argument ... (is) if we ignored the problem in Cobb right now, then what value do we bring? … The question is right now ... can they navigate through this period of disagreement?" he said. "We're here to help them improve. We're not here to penalize them."
What will come of Cobb's review?
In their letters and statements posted to social media and in response to the anger and concern following the annoucement of the investigation, Davis, Howard and Hutchins have said they simply want an independent party to help the board navigate its differences and make sure the school district is on the right track.
Cognia has also repeatedly pointed out that it received "numerous" complaints from Cobb Schools staff and the community, in addition to the board members' January letter requesting a review.
Davis and Howard did not respond to multiple requests for comment. Hutchins, when reached, declined to comment on the matter.
Elgart told the MDJ the Cobb community should, for now, hold back on jumping to conclusions about what will come of the special review, a timeline for which still has not been set.
He said what happened in other cases — like Clayton and DeKalb counties in 2008 and 2011, respectively — was the result of a yearslong process. Clayton County Schools lost its Cognia accreditation after a report from the organization cited areas of concern including mistrust and fights among board members; a lack of fiscal responsibility; a lack of an effective ethics policy; and insufficient training of board members, among other items.
Elgart's organization also accused officials in DeKalb, which was not fully accredited between 2011-2015, of bickering that resulted in the weakening of the district's finances. Then-Gov. Nathan Deal removed members of the DeKalb school board in 2013, a move that Elgart said likely saved that district from fully losing its accreditation.
In both cases, Elgart said reviews began years prior to accreditation loss or downgrading. The beginning of reviews in Clayton, for example, began around 2001, he said.
"It didn't happen overnight," Elgart said, adding that Cobb is one of the largest school systems in the country to be fully accredited. "For those people that are concerned about the ultimate, I think they should step back and say, 'Why is Cobb County involved in this process in the first place?'
"Cobb County's history with us is that they've had other times where they've had to improve, and each time they've made the commitment and actually made the improvement. … It's in no way at a stage where they should worry that loss of accreditation is imminent, because it's not. We're at the very beginning of a process."
'Welcome to call'
Still, if Cobb is concerned about losing its accreditation through Cognia, officials are welcome to open a conversation with the Georgia Accrediting Commission, according to the commission's executive director, Phil Murphy.
"They probably didn't think about it," Murphy said, referring to why Cobb Schools wouldn't look to GAC for accreditation if they were concerned about losing Cognia's. "Any school in Georgia that wishes accreditation and makes (an) application, we would certainly go through."
Cobb Schools officials declined to answer specific questions from the MDJ for this story, instead issuing a statement:
"No matter the accrediting agency—Cognia or the Georgia Accrediting Commission—Cobb remains committed to upholding the District's reputation and proven track record of being one of the highest-achieving large districts in the country. Although this unscheduled review is unusual, we look forward to cooperating with Cognia without delay to meet our accreditation obligations."
While not as large and dominant an accrediting agency as Cognia, GAC accredits schools in districts including Atlanta Public Schools, DeKalb County Schools and some charter schools in Fulton County.
Many districts in the state are dual-accredited by both agencies. Cobb Schools, at the moment, is only accredited by Cognia.
Murphy called false the claim by Elgart that GAC is "not recognized" outside the state of Georgia. Georgia higher education institutions are bound by law to recognize a GAC accreditation, while out-of-state schools are not. However, Murphy said, the only out-of-state school he's heard of that did not accept GAC accreditation was a beauty school in Florida.
The biggest difference between Cognia and GAC is that GAC only accredits Georgia schools, while Cognia accredits schools outside the state as well.
But, Murphy noted, GAC has experience accrediting districts that were in fear of losing their accreditation through Cognia in the past.
When DeKalb County Schools ran into trouble with its accreditation through Cognia — at the time known as AdvancEd and SACS — district officials came to GAC, Murphy said.
"They were only SACS-accredited at the time, and they were in danger of losing their accreditation due to their board's behaviors," he said. "So DeKalb called us and wanted to know could we accredit their high schools in case they lost their accreditation. We sent a team in, and we (accredited) their high schools."
DeKalb's high schools are today dual-accredited by Cognia and GAC.
Clayton County also came to GAC in a panic during its accreditation struggles, Murphy said. GAC accredited Clayton schools, but after it was able to get its Cognia accreditation back, Murphy said, "they dropped us."
"We didn't appreciate that," he said.
'A blood sport'
Community leaders concerned about the upcoming special review say they're concerned that Cognia seems to weigh board squabbles heavily in its considerations of whether the district is standing up to its accreditation standards.
Tippins said he's worried Cognia may focus too much on the Cobb school board's political disagreements, instead of the quality of education Cobb continues to provide.
"It's more a review of that function than it is acts of academic performance," Tippins said. "Cobb has always been looked at as a leader in academics, and it's unfortunate that we have the situation we have in Cobb County. … It just looks like it's become a blood sport, which is a shame."
Elgart didn't try necessarily to quell fears that his organization would study board interactions during its review, the start date of which is still unknown. Instead, he told the MDJ school board effectiveness in operations were among Cognia's accreditation standards.
"If the reason why they're not operating effectively is because of those relationships, then that has some relevance," he said. "In this case, it's surmised that relationships are getting in the way of their ability to operate effectively. ... The (Cobb) system, when they responded to us basically said, 'Our board is struggling to operate effectively.'"
Elgart said board duties, such as handling purchasing and budgeting decisions and guiding educational policy, can't be separated from the effectiveness of the board. If that means the Cobb school board needs recommendations to work better together, as shown by Cognia's review, the nonprofit will make those recommendations, he said.
Elgart also said there were four main areas of complaint in the 50 or so complaints that Cognia received about the district: management of COVID-19; naming/renaming of Wheeler High School; district response to the needs of struggling schools; and board governance.
Cognia declined to provide the MDJ with copies of those complaints.
Elgart said his organization has no say in decisions like school naming or in writing policies like the recently changed requirements for placing items on board agendas. But, he said, the review could identify policies that Cognia believed could be contributing to poor board governance.
Murphy, meanwhile, told the MDJ that GAC leaves decisions about board members almost entirely up to their constituents.
GAC reviews schools for standards relating to employee training, fiscal responsibility and similar school factors affecting performance, Murphy said.
He said GAC's process means each school stands alone on its accreditation and its only standards relating to school boards are that they hire on the recommendation of the superintendent and they have a code of ethics.
"Other than that, we don't get into board behaviors, because we're focused on the school and it meeting its standards," Murphy said, adding that it's up to voters to decide whether a board member's actions warrant them keeping or vacating their seat. "It's a shame districts lose their accreditation because of board behaviors."
As for the will of the voters, they will get a say on three of the seven board members as early as next year. Davis, Howard and Republican board member David Chastain are up for reelection.