Office running for: Cobb County Commissioner District 2
Job: Retired, Community Volunteer, Business Owner
Previously held elected office: No
Family: Wife Suzann, 4 Children, 3 Grandchildren
University's name and degree: The Citadel, Military College of South Carolina, BS; Troy University MS; University of Kentucky College of Law, Juris Doctorate
Military service: U.S Army and U.S. Army Reserves Retired 21 years of service
Where did you grow up? Northern Virginia
How long have you lived here? 22 years
1. Why are you the most qualified candidate for the position?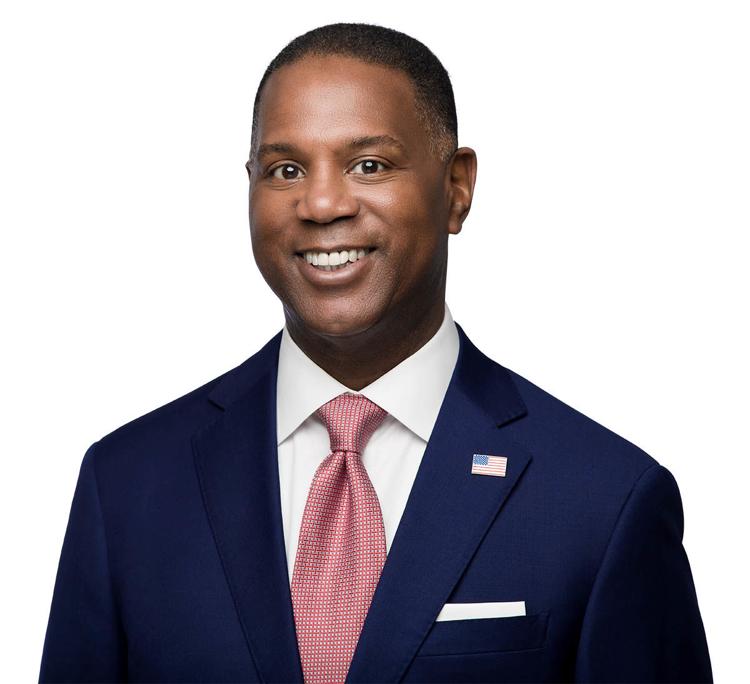 Cobb County is facing critical challenges in the near future. Our leaders will need to be passionate about this community, have the business acumen to manage budgets while keeping taxes low, bring management experience to major infrastructure projects, and understand the law and complexity inherent in public sector issues.
It is a combination of 35 years owning and operating businesses, leading nonprofits, serving in the military, and volunteering on community boards that make my qualifications unique in this race. For example, 21 years of service in the U.S. Army provided me with valuable leadership opportunities and insights. Being active in the community, having served with groups including the KSU Foundation, Town Center CID, WellStar Board of Trustees and Cobb Chamber of Commerce has helped me appreciate and love this community.
My faith, leadership, compassion, and integrity all contribute to drive me to serve, and that commitment to service why I am running for Commissioner.
2. What is the greatest long-term challenge facing the community in which you seek to represent?
Growth. Cobb is a safe, attractive place to live and raise a family because of our low taxes, low crime, world class education, and high quality of life. However, unbridled growth and density have the potential to exacerbate issues relating to traffic, public safety, education, and overall quality of life. In pursuing smart and quality growth for our community, there must be the ability to strike a balance between our anticipated population boom and protecting our existing neighborhoods. Smart growth allows for some new developments and homes, while taking into consideration the long-term effects upon our community. I want to ensure Cobb County remains the best place to live, raise a family, and to educate our children — To do so requires thoughtful leadership and planning with a vision towards the future.
3. What is your solution to that challenge?
A growing community is a strong indication of high quality of life, and Cobb is a shining example! To position Cobb for a bright and prosperous future, we must keep taxes low, keep our neighbors safe, and plan to only accommodate smart and quality growth. With an increased population, implementing 21st Century Transportation Solutions through Smart Grid Technology, autonomous vehicles, and the addition of more turn lanes and roundabouts will enhance our ability to keep traffic flowing — reducing trip times and easing congestion on our roads. As a businessman, my experience shows success can be attributed to smart and thoughtful planning. As your commissioner, I will use my years of experience to be your voice to help keep Cobb County the best place to live and raise a family. I vow to be a great listener, and leader if I can earn your vote.
Office running for: Cobb County Commission, District 2
Job: President, Smith Todd Company, an Interior Construction Firm
Previously held elected office: I've never run for political office.
Family: Wife of 25+ wonderful years, Ann & two children Michael (24) & Marie (21)
University's name and degree: Georgia Tech, Bachelor of Science (Architecture)
Military service: I have not served in the Military.
Residence: Ann & I Live in Indian Hills in East Cobb
Where did you grow up? Born in VA, I grew up primarily in New York & New Jersey.
How long have you lived here? I've lived in GA for 45 years, 32 years in Cobb, 23 of them in District 2.
1. Why are you the most qualified candidate for the position?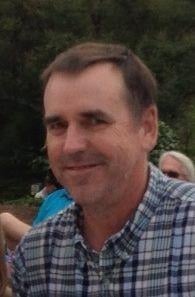 In 2018 I was appointed to the Cobb County Planning Commission where I served until March of this year when I had to resign to qualify for the office I now seek. While on the PC, I consistently protected existing neighborhoods, worked with communities to determine their concerns, and incorporated them into District 2 zoning cases. All you have to do is look at my record and know that my candidacy is being supported by many of the neighborhoods with which I've worked. But protecting neighborhoods goes beyond just zoning. I serve as vice chairman for the Neighborhood Safety Commission, where I supported the Step and Grade plan for police, assisted efforts to promote safer neighborhoods and increase community involvement. I also serve on the Transit Advisory Board. It's one thing to talk about protecting neighborhoods; it's another to have actually done it. Experience matters.
2. What is the greatest long-term challenge facing the community in which you seek to represent?
I believe the greatest long term challenge facing District 2 is protecting what attracted us to this part of Cobb County in the first place. According to county data there are fewer than 1,400 undeveloped/underdeveloped acres of land in District 2. That is only 3.2% of about 44,000 total acres. Many projections show that the population of Cobb County will increase by one third over the next 30 years to one million residents. Without planning and controlled zoning, this population increase will challenge the very existence of the neighborhoods which have always been part of the fabric of District 2. Quality homes passing from one generation to the next and serving as a safe place for that generation's children to grow up in is what District 2 neighborhoods have long been and should always be. To ensure they will be here in the future, we need to protect them now. 
3. What is your solution to that challenge?
We must protect the character and density of our existing neighborhoods, or we have already lost the fight. But to do this, we need to find the right places for growth to occur. Part of the solution is to ensure that we provide the type of housing options that attract all age groups. Recent experience and studies have shown that many younger home owners desire upscale, low maintenance housing located in live/work/play areas. This trend leads to development in the higher density Activity Centers, which will absorb much of the population growth. Another growing segment of the population is the elderly. As neighborhood homes pass from one generation to the next, we must provide additional senior housing, both supportive and non-supportive. Protecting neighborhoods, finding locations for new housing types, and planning for future growth requires zoning knowledge and experience. A mistake now can have long range implications. Again, experience matters.