MARIETTA — The train crossing at Whitlock Avenue re-opened just before 4 p.m. Friday, having closed for a couple hours after a car was hit by a train carrying construction machinery.
There were no serious injuries reported in the afternoon collision. Law enforcement and other first responders on the scene had blocked Whitlock Avenue from South Park Square and at North Marietta Parkway, and asked motorists to avoid Whitlock Avenue and Mill Street.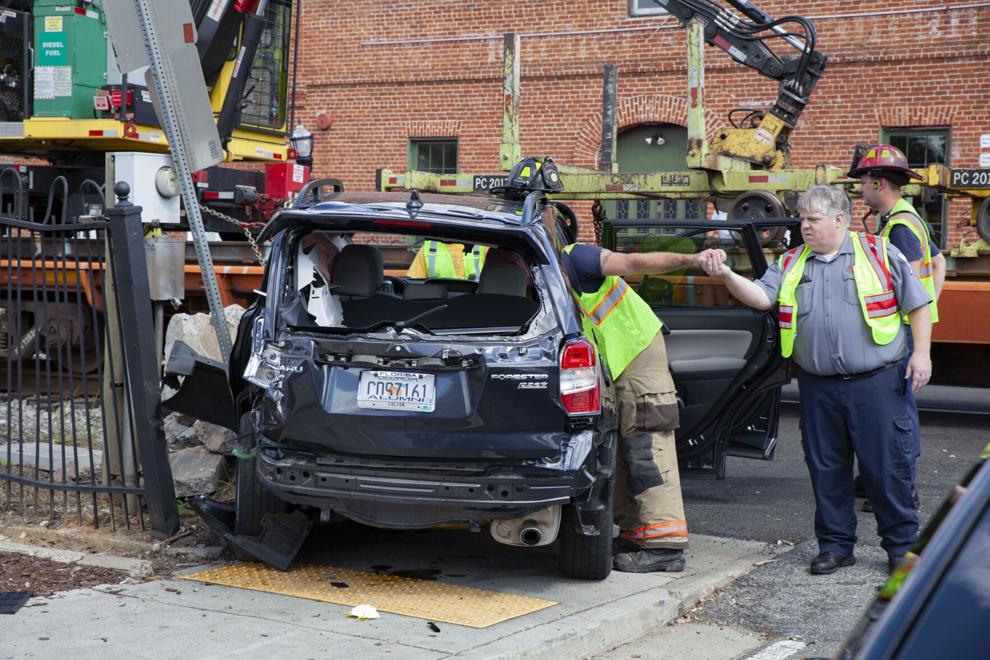 First responders were busy putting up caution tape and surveying the scene at the Whitlock Avenue railroad crossing when the MDJ arrived shortly after the collision. The car, a black Subaru Forester, suffered severe damage to its rear end, and its air bags were deployed. It appeared to have been pushed into the fencing bordering the railroad tracks.