Law enforcement is still investigating whether Robert Aaron Long had a criminal history or history of mental health issues, officials told reporters at a news conference Wednesday morning.
Law enforcement is also trying to ascertain how he obtained the pistol officials believe he used to kill eight people in a series of massage parlor shootings across metro Atlanta Tuesday.
Long has confessed to the shootings, according to Cherokee County Sheriff's Office Capt. Jay Baker. Long allegedly told investigators he was motivated not by the victims race — six of the eight who were killed were Asian women — but by his belief the massage parlors were an outlet for his sex addiction.
Officials wouldn't say Wednesday whether the massage parlors Long allegedly targeted were used for prostitution or sex work.
"We are not about to get into victim blaming, victim shaming here," Atlanta Mayor Keisha Lance Bottoms said. "As far as wet know in Atlanta, these are legally operating businesses that have not been on our radar, not on the radar of APD."
Long may not have been arrested Tuesday night if not for his family, officials said. 
Members of Long's family recognized his car in pictures the Cherokee County Sheriff's Office shared on social media, pictures captured by a security camera near one of the massage parlors.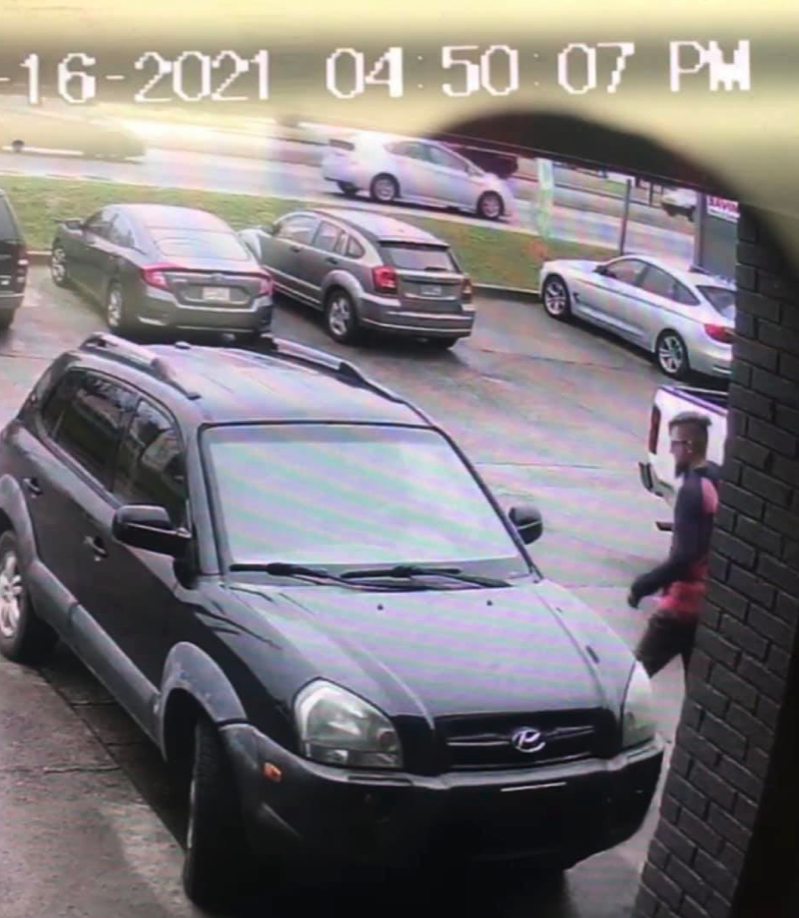 The FBI helped track his whereabout Tuesday but was no longer actively involved in the investigation as of Wednesday morning, according to Atlanta Police Department Chief Rodney Bryant. 
Long was captured in Crisp County en route to Florida, where he planned on targeting more massage parlors, Baker said. 
Robert Aaron Long, of Woodstock, has confessed to the spate of shootings in metro Atlanta Tuesday that left eight dead, according to the Cherokee County Sheriff's Office.
Investigators interviewed Long Tuesday night after his arrest in Crisp County, Capt. Jay Baker said in a news release.
Long "told investigators the crimes were not racially motivated," Baker said. "Long told investigators that he blames the massage parlors for providing an outlet for his addiction to sex."
The office has identified the five victims in Tuesday's shooting at Young's Asian Massage near Acworth. 
Delaina Ashley Yaun, 33, of Acworth – Deceased
Paul Andre Michels, 54, of Atlanta – Deceased
Xiaojie tan, 49, of Kennesaw – Deceased
Daoyou Feng, 44, (unknown address) – Deceased
Elcias R. Hernandez-Ortiz, 30, of Acworth – Injured
The four who died include two Asian women, a white woman and a white man, according to Baker.
Detectives with the office were able to track Long via GPS, Baker said. Law enforcement in Crisp County were told Long was headed their way and intercepted him. During his arrest, police found a 9 millimeter firearm, Baker said.
After Long's arrest, he was taken to the Crisp County Detention Center. He was transferred to the Cherokee County Detention Center Wednesday morning and is facing four counts of murder and one count of aggravated assault. He is being held without bond. 
Adrian Lopez, the manager of Big Savings Tools and Liquidation at the other end of a strip mall from Young's Massage, said he stepped out of his store Tuesday and noticed a man on the ground with his face bleeding and made sure everyone at the store was inside. In retrospect, he believes the man was someone who used to come into his store to buy supplies.
"I've been living over 14 years in this area, and I've never seen anything happen close by," he said. "We're in shock."
A Woodstock man has been arrested after authorities said he killed eight people and injured one in three shootings at massage parlors across metro Atlanta Tuesday.
Robert Aaron Long, 21, was arrested Tuesday night by law enforcement officials in Crisp County, about 150 miles south of Atlanta, according to Cherokee Sheriff's Office spokesman Capt. Jay Baker.
Cherokee Sheriff's deputies responded to a call of multiple shots fired at Young's Massage Parlor at 6468 Highway 92, just outside the city of Acworth, shortly before 5 p.m., Baker said. Upon arriving at the scene, deputies found two individuals dead and three others with gunshot wounds. The three wounded were transported to Wellstar Kennestone Hospital, where two of the three later passed away due to the wounds sustained.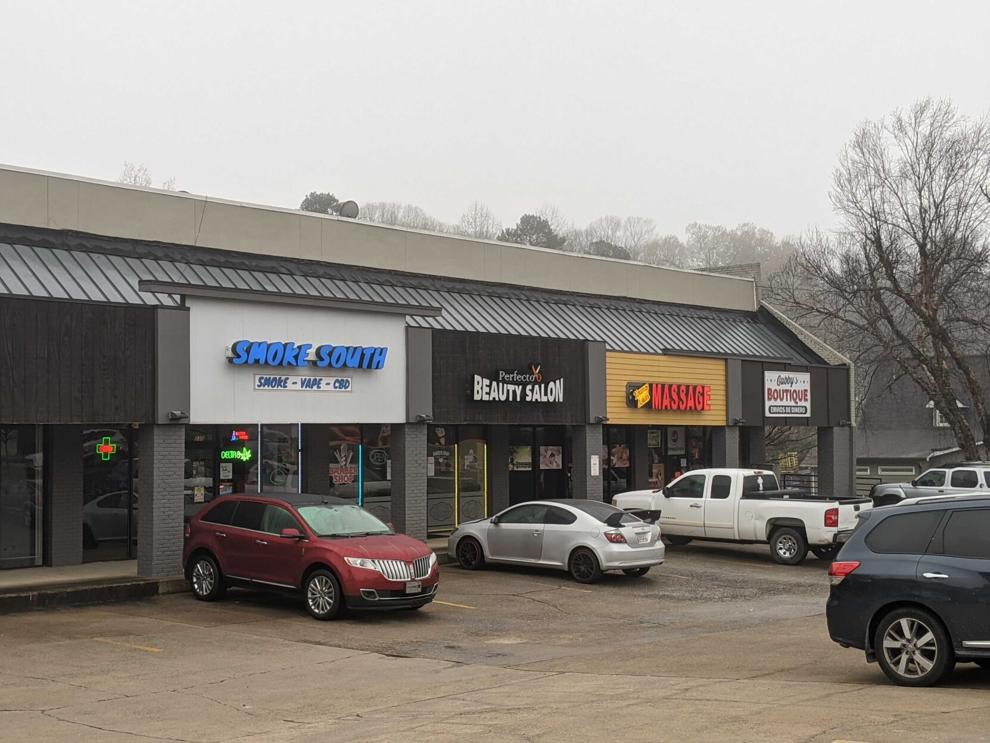 About an hour later, Atlanta Police Department officers responded to a call about a "robbery in progress" at the Gold Spa on Piedmont Road. When they arrived, they found three dead women inside.
Another 911 call moments later brought police to the Aroma Therapy Spa across the street, where another dead woman was found inside.
Long was eventually arrested in Crisp County while driving south on Interstate 75. 
Around 8 p.m., the Cherokee County Sheriff's Office told their counterparts in Crisp County that Long was headed their way, according to a post on the latter's Facebook page.  
Georgia State Patrol and Crisp County Deputies saw Long's 2007 black Hyundai Tucson around mile marker 101, according to the post. A GSP trooper performed a PIT maneuver around the 93 mile marker to stop Long, who was then arrested without incident and taken to the Crisp County Detention Center. A PIT maneuver, or pursuit intervention technique maneuver, is a tactic by which a pursuing car can force a fleeing car to turn sideways abruptly, causing the driver to lose control and stop.
Video evidence suggests "it is extremely likely" the same person was responsible for all three shootings, Atlanta police said in a statement.
Law enforcement officials in Atlanta and Cherokee said several of the victims were Asian women. Officials confirmed they are investigating whether race played any role, according to Fox 5 Atlanta. 
"We are heartbroken by these acts of violence," Asian Americans Advancing Justice-Atlanta Executive Director Stephanie Cho said. "Six Asian women lost their lives. Now is the time to hold the victims and their families in our hearts and in our light. We're calling on our allies across communities of color to stand with us in grief and solidarity against racist violence in all its forms. When our most vulnerable community members are targeted, we all need to band together." 
In a statement, Atlanta Mayor Keisha Lance Bottoms commended law enforcement for quickly identifying and arresting the suspect. 
"A motive is still not clear, but a crime against any community is a crime against us all," she said. 
— dpa International contributed to this report