Editor's note: This is the first in a longstanding annual series in the MDJ spotlighting the county's best and brightest as they graduate high school.
POWDER SPRINGS — Maria Sanchez Acosta never expected to graduate from Hillgrove High School in Powder Springs. In fact, she never expected to graduate from any high school in the continental United States.
When Hurricane Maria decimated the island of Puerto Rico in September 2017, basic necessities were hard to come by. About 3,000 people were killed and many more were left homeless, according to Puerto Rican officials in the year following the hurricane.
Sanchez Acosta and her family came to Georgia in the middle of her junior year of high school, 15 days after the hurricane, in search of a life without daily struggles for food and water, as well as storage for her grandmother's medication for diabetes.
"It was pretty devastating," she said. "It was horrible sometimes to try to get these things that you really need."
Finishing her final years in high school were complicated by language and cultural barriers, she said.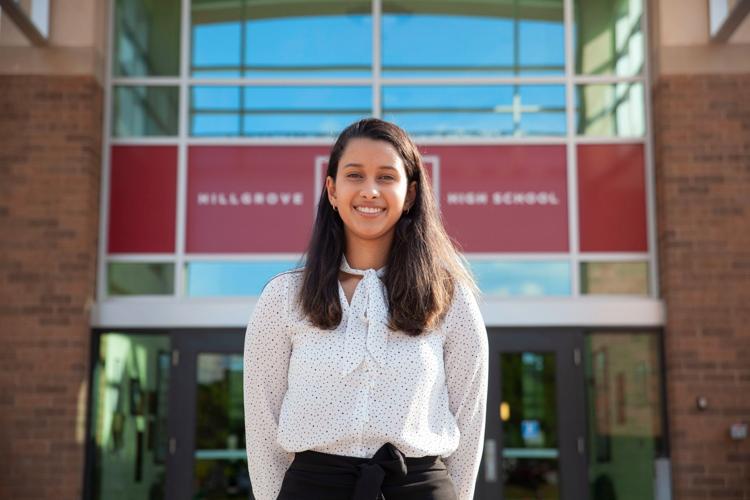 "I'm not used to speaking English so much. All my classes in Puerto Rico were in Spanish, except my English class, and just having to get all those science and math classes in English really was a (struggle) for me. The teachers spoke really fast, and I really wasn't at that level yet," Sanchez Acosta said.
And leaving the island was bittersweet, Sanchez Acosta said. She said it presented opportunities educational opportunities she wouldn't otherwise have been afforded, but parted the family with the home they loved.
"I love my island. I live for it. And just seeing it destroyed how it was — it was really hard for us," she said.
Aside from the language barrier in school, Sanchez Acosta said she and her family faced cultural barriers. She said she misses most the sense of community she felt in Puerto Rico, which was best displayed after the hurricane.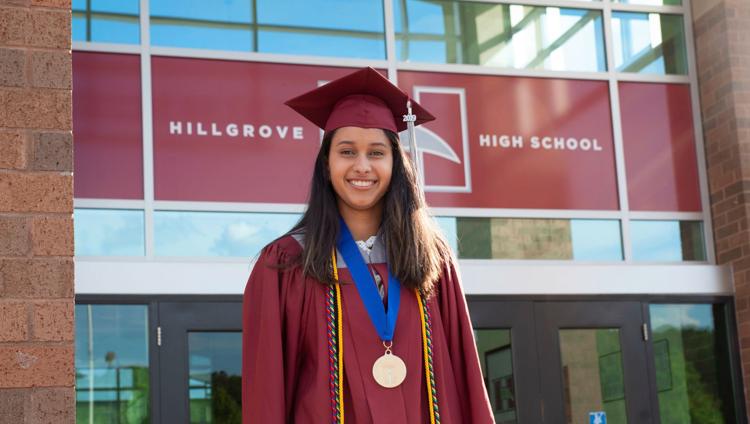 "During the hurricane, even though everyone was hungry, everyone was thirsty, no one had the resources they needed, we still found ways to help each other," she said, adding that she and her mother would help their community fetch water and gasoline daily. "The whole community would make food for all (the) people. That was literally all the food we had — that one meal a day — and it really helped that we were that connected as people. That's the one thing I miss."
Sanchez Acosta, who, according to school counselors, graduated from Hillgrove on Thursday with a 4.033 GPA and thousands of dollars in scholarships, said she tries to see the outcome of the hurricane as an educational opportunity for her.
She held various leadership positions in the Red Cross Club in Puerto Rico and remained involved with humanitarian efforts throughout high school in the United States. One of her favorite activities, she said, is building homes for the homeless through Habitat for Humanity, an effort to which she said she feels closely connected after seeing so many homes destroyed during Hurricane Maria.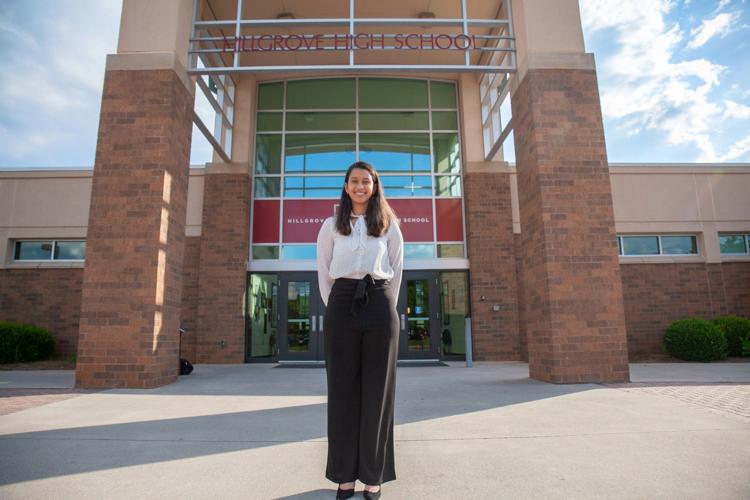 She also participated in Hillgrove's Pre-med Society and found herself a job shadow opportunity at an animal clinic. In Puerto Rico, she said, she never would have been able to study veterinary medicine.
"At my old school, even though they helped me a lot, there were a few times when I didn't feel encouraged," Sanchez Acosta said. "I had a lot of ideas in terms of animal prosthetic science, and they really never encouraged me."
But after searching the Powder Springs area and being told "no" at multiple veterinary clinics, Sanchez Acosta finally found Loving Hands Animal Clinic, an hour away in Milton. She said at the clinic, she felt heard and has been given the opportunity watch the vets perform daily tasks and assist in minor procedures.
Thanks to the support of the clinic, she said, she is also working on patenting a medical boot for cattle.
'She will be a change agent in the world'
In the few short months that she knew the Hillgrove graduate, Myesha Davis, who is finishing her first year as a counselor at the school, said the student made a lasting impression. Davis said despite the challenges that Sanchez Acosta faced, which in many cases would push some students to give up, the graduate continued challenging herself to improve academically, while also maintaining a strong sense of community.
"She is one of the sweetest, most caring students that I have met in my 17 years as an educator," she said. "She has shown perseverance when others might have given up, she has continued to put others' needs before her own and she will be a change agent in the world through her desire to make life better for not only herself but her family as well."
Maria Sanchez Acosta's mother, who shares her name, said her daughter was always as driven as a child as she is as a young woman.
"Since kindergarten, she's been very concentrated and very decided on what she wants to do, and she never takes her eyes off (that)," her mother said, with her daughter helping to translate.
Sanchez Acosta's mother, who was a teacher in Puerto Rico, said her daughter has developed an ability to adapt as challenges come throughout her life. She said her daughter always moved with her as she frequently changed schools on the island.
"When I made the decision to come here, I told her, 'It's another change.' And she said, 'I can do it.'" Sanchez Acosta's mother said. "I'm really proud."
To anyone facing challenges in their lives, Sanchez Acosta said, look at every obstacle as an opportunity and every event as one with a purpose.
"Regardless if it's good or bad, you should always take the chances that come to you. Look at things from a different perspective," she said, adding that her move brought her the possibility of a career in the field she wanted to study. "Don't concentrate on all the negatives, just think of the positive — of what new, good things could come from this new experience."
During her two years at Hillgrove High School, Sanchez Acosta was recognized by the National Society for High School Scholars and awarded the Dr. Hill Character Award for problem solving. She was a member of or participated in activities with Academic Booster Club, National Art Honor Society, National Honor Society and HOPE Club, as well as Pre-med Society and Habitat for Humanity. Her volunteer and community service projects include work at Loving Hands Animal Clinic and Florida's Palm Beach Zoo.
Sanchez Acosta, who plans to attend the University of North Georgia in the fall, said in her free time, she loves to paint and play sports, as well as tutor to help her family with bills.