The Smyrna City Council unanimously voted this week to table a proposed development of 10 townhomes along Atlanta Road.
The proposal was first filed in March 2020, and was among the few townhome projects still up for consideration by the city before its expected vote later this month on a moratorium on new townhome construction.
Backed by Edgeline LLC, responsible for the Lewis House mixed-use development in Kennesaw, the property at 3302 Atlanta Road lies directly across from Campbell Middle School. Currently, the property is zoned for neighborhood shopping, which permits uses such as banks, shops, salons, and other small-scale retail operations.
"This is a downzoning, a literal downzoning," said Garvis Sams, Edgeline's attorney on the project. "Someone may be imaginative enough and throw enough money at it so it could be developed (for retail), but it would surprise the heck out of me."
Sams said the townhomes, which would be owner occupied, would be priced in the $400,000s to $500,000s.
Councilman Tim Gould, who represents the area, raised a number of objections to the project, including its density at nearly 10 units per acre, traffic safety concerns, and lack of adequate tree buffer between the road and the buildings. Gould initially moved to deny the application, but then moved to merely table it at Sams' request.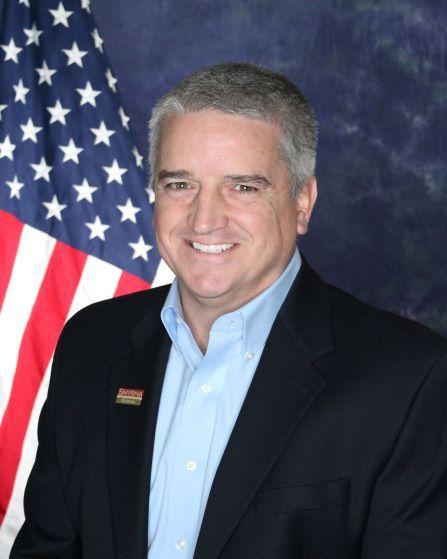 On Thursday, Gould told the MDJ he ultimately preferred to table the matter and "get the right design," rather than reject the proposal outright.
"I think location is good for townhomes. It's a creative, appealing design. And the question is just to make sure the design makes sense now, and in 10 years, and 15 years, and 20 years," Gould said.
In general, Gould has not heard the same degree of opposition voiced against a Campbell Road townhome development earlier this year. Most public input, he said, has raised concerns about traffic and pedestrian safety given the site's proximity to Campbell Middle School.
Later this month, the council is expected to vote on a three to six month moratorium on new townhome construction, which Mayor Derek Norton said would not affect any developments already under consideration.
Gould's comments echoed Councilman Charles "Corkey" Welch's on the townhome moratorium, when Welch expressed concern the city was allowing developments to go up that decades from now could be unsightly. Welch wants to see new structures built with four-sided brick.
Norton, meanwhile, has other priorities for the moratorium.
"I'm not advocating at all for design standards," Norton said before the council's vote this week, "I just want to have the conversation. Corkey Welch and Tim Gould and (Councilman) Travis Lindley have put that forward a couple of times.
"I am much more concerned about putting townhomes in their own zoning category. I think that would give us a chance to get our arms around the issue and really get a little more control about when and where those things are approved."