SMYRNA — For the past four decades, Smyrna has been governed by a mayor called Bacon.
Now the city is guaranteed a fresh face, with 70-year-old Mayor Max Bacon retiring to make way for one of five residents vying to succeed him.
Max Bacon, who succeeded his father, Arthur Bacon, as Smyrna mayor in 1985, has endorsed four-year Smyrna City Councilman and Mayor Pro Tem Derek Norton, a lobbyist for the Medical Association of Georgia, who advocates on behalf of physicians.  
Norton is running on the ticket that local government experience is critical in this election, given Bacon's departure after a 34-year stint, and that he has the most of it among the mayoral candidates.
But his opponents say real growth needs to start with new ideas, taking care to distance themselves from Norton and the status quo they say he represents.
Candidates Alex Backry, Ryan Campbell, Laura Mireles and Steve Rasin joined Norton at a Smyrna mayoral debate Tuesday night hosted by Whitefield Academy, a private Christian school in the neighborhood with over 800 students.
Close to 300 people attended the 90-minute debate, moderated by Whitefield seniors, gleaning information to guide their votes in the Nov. 5 elections.
Here is a breakdown of the Smyrna mayoral candidates and what they said at the debate:
Backry is a 75-year-old retiree with degrees in management and business science. This is his fifth consecutive attempt at the Smyrna mayoralty. He has lived in Smyrna 35 years and also ran once, unsuccessfully, for the city's Ward 6 seat.
Backry's main goals are imposing a mayoral term limit, reducing voter apathy to get more residents involved in local politics, making the City Council more transparent, and curbing "wasteful" civic spending. He would also employ an animal control officer for Smyrna if elected mayor, he said.
Backry was questioned about the city's biggest challenge and how he'd address it, how to ease traffic congestion associated with population growth, how he's served the community, how he would engage marginalized citizens and whether infrastructure growth should come before city growth.
Backry said he's surveyed over 700 Smyrna residents in recent years and is shocked by how little they know about which city ward they're in, who represents them and how the city government works.
"Only 27 knew who their council person was," he said, adding that he has made close to 40 Open Records Act requests to the City Council for information. "That's something no one else on this stage can match."
Backry said to address the council's "wasteful" spending, the first thing he'd do as mayor is terminate the city's contract with Croy Engineering, a firm with offices in Smyrna and Marietta, which has managed Smyrna's Special Purpose Local Option Sales Tax for over 13 years.
Backry said "an additional traffic light here or there" might help traffic congestion in the city, and more regular town halls for residents of the city's seven wards would address community apathy.
"The current mayor hasn't had a town hall meeting in over 10 years, it's pathetic," he said. "I've been kind of a liaison if you will, informing the people of the issues in Smyrna and keeping them educated and motivated to vote, especially in this election."
Campbell is a 26-year-old business owner and financial planner who's lived in Smyrna 18 years. He co-owns Chris' Caribbean Bistro on South Cobb Drive with his father. Campbell has never been elected to public office but serves on the Smyrna Housing Authority, is a member of the Sustainable Smyrna environmental group and is proud to see growth in the city, he said.
Campbell wants to establish arts and innovation districts in Smyrna to foster local talent and business and attract more visitors and residents. He also supports linking the city to regional transportation networks as well as walking and cycling trails.
Campbell was questioned about the city's finances, tax increases, how the linking of the Silver Comet Trail and Atlanta BeltLine could impact Smyrna, why he wants the mayoralty, his community involvement, pollution and climate change, and his plans for the city's growth.
He said it's important the new mayor lays down a positive new vision for Smyrna that takes into account the city's issues, including inconsistent housing density and budget restraints.
"I don't anticipate any tax increases because our tax digest is growing at a healthy rate, but the city has a bad habit of refinancing its debt and stretching it out," Campbell said, pledging to wipe Smyrna's existing debt of around $50 million by the start of 2028 without raising taxes if elected mayor.
Campbell said connecting the "siloed" communities in Smyrna, and better linking the city to other regional municipalities, will enhance economic development.
"We need to bridge the gap between young and old, black and white, rich and poor," he said.
More co-working spaces and art businesses and organizations in Smyrna's downtown would make the city more competitive in attracting newcomers, Campbell said.
"Right now we're losing to our competitors and sister cities because we have a downtown that's not dynamic or experiential," he said. "Money flows to where productivity is created."
Campbell said the Sterigenics plant near Smyrna that emits a carcinogen is part of a "broader puzzle that cities across the country are starting to realize exists," promising to strengthen regional collaboration on environmental protection if elected.
"We've gutted the EPA and the EPD and now we're starting to see the trickle down effects."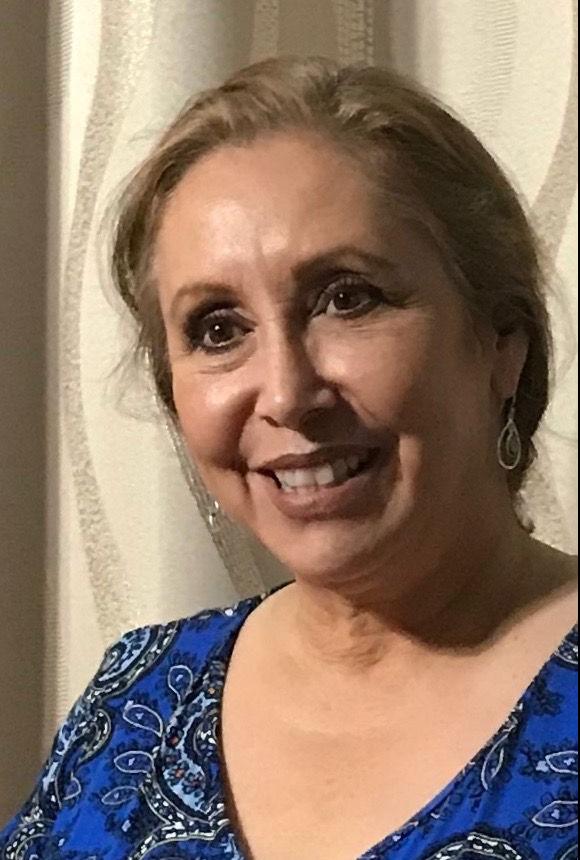 Mireles is a 56-year-old Air Force law enforcement veteran and entrepreneur whose opposition to the $42 million Windy Hill Road project in Smyrna prompted her bid for office. She previously worked for the Atlanta Braves before the team moved to Cobb County and now owns a local retail store.
Mireles is campaigning on promises to improve public safety with salary increases for officers, sell city-owned real estate to fund a swimming pool and community center in the city's south, revitalize the Smyrna Market Village area and create more entertainment options for residents.
She was questioned about public safety challenges, how she thinks outside the box, whether the Sterigenics plant should be shut down, her service to the community, infrastructure issues and whether those in the city with a Mableton ZIP code should be given back Smyrna addresses.
Mireles, who lives in Smyrna's Ward 5, said the city's representatives need to do better to ensure money is channeled into all neighborhoods, not just those in the center of town.
"Looking into the way the city does business, I decided that we really needed a change, to make sure the city operates in a way that's fair for everyone," she said. "Our City Council members go to bat for us all the time but their pleas for funds to be directed into our community, as they are in other Smyrna communities, pretty much go unanswered. It's like pulling teeth trying to get sidewalks or potholes fixed."
Mireles said Smyrna can't seem to retain law enforcement officers, with many moving to other jurisdictions after getting trained in the city, leading to a lack of experienced officers. She would increase pay and benefits for Smyrna firefighters and police "to ensure they're joining for a career," she said.
Mireles is happy with the city and state's handling of the Sterigenics plant, including independent air testing, but ultimately hopes it ceases operation.
She said her job experience managing subcontractors and hundreds of staff has made her a good problem solver and her involvement in the community includes serving on school boards, attending civic meetings, and helping the Smyrna United Task Force.
"People in my neighborhood come to me to help them with problems, they know they can call on me and I'll direct them to whatever agency," Mireles said.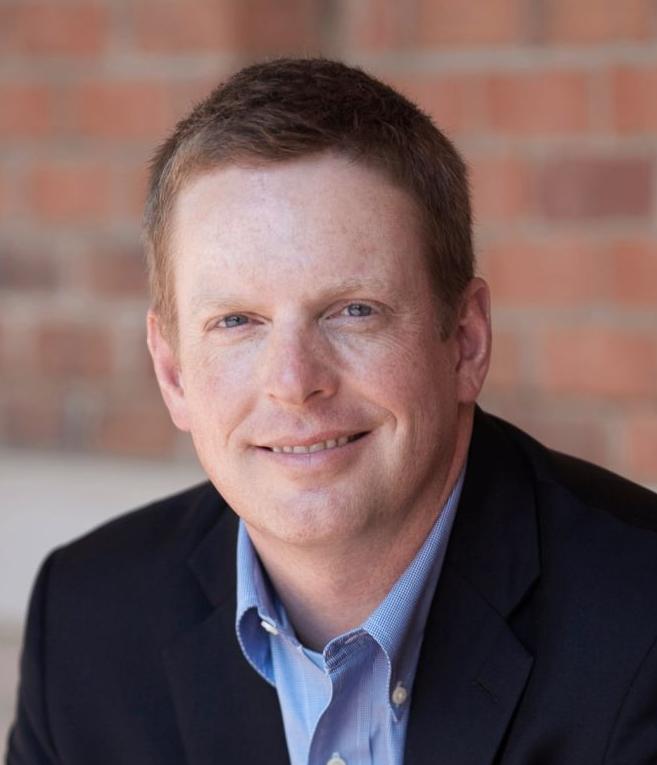 Norton, 42, is nearing the end of his fourth year on the Smyrna City Council and said his job as a lobbyist is not a conflict of interest in respect of his civic duty. Rather, his contacts at the Capitol are an advantage, Norton said.
His campaign pledge is to continue the "solid foundation" created by Bacon that makes Smyrna "the best place to live, work and play in the state."
Norton grew up in Marietta and lives about a mile west of SunTrust Park. He serves as chairman of the City Council's public safety committee and said he's the only mayoral candidate with the experience necessary to keep Smyrna "moving in the right direction."
"In this election, experience is more important than any other in the city's history, with all seven council seats up for election and the mayor leaving after 30 years," Norton said.
He was questioned about sustainability, city planning, zoning and density, his top three priorities if elected, why young people would stay in Smyrna after college, his voluntary community engagement and his vision for local arts and culture.
Norton promised to "pump the breaks" on high density development if elected, so Smyrna residents are "still able to enjoy our quality of life."
"I hear more from people on that than anything else," he said, citing public opposition to things like large, old residential sections with one dwelling being transformed into a 15-unit townhouse complex.
Norton was criticized by other candidates for supporting some high-density developments in his time on the council, prompting him to mention a couple of projects he did not vote for.
"I should have brought some armor with me," he said in relation to jibes from Backry and Mireles.
Norton defended Smyrna's bonds debt as "fiscally responsible," mentioned the council has a $23 million surplus and praised Bacon for putting the city on the map.
He said public safety is a top priority and he's proud Smyrna's police force is now almost fully staffed "for the first time in 20 years," having only had about 70% of positions filled just a couple of years ago.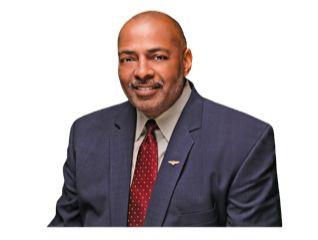 Rasin, 66, is a retired Navy commander and airline pilot who co-owns a real estate business in Smyrna, where he's lived 25 years. He has no experience in public office but said his naval and flight careers, combined with 11 years as an engineer for Lockheed Martin, make him a good leader who's able to bring people of all walks of life "to the table."
Rasin is campaigning on his love for Smyrna and desire to help shape its future, citing top priorities as safety and security for residents, encouraging more diversity in civic matters and attracting and cultivating more business partnerships in the city.
He was questioned about how the city's growth can be capitalized on, how he'd unify a new council as mayor, what he's reading, his community involvement, road improvements and how he'd push new development.
Rasin said the City Council should help Smyrna's small businesses succeed, keep the tax base steady and support strong neighborhood engagement, having been in charge of his own homeowner association and a member of the Sustainable Smyrna board.
Rasin said the Sterigenics plant in Cobb should be permanently closed unless emissions are proven safe.
"We are suffering through a lack of information from the government and the company," he said, describing information supplied by Sterigenics President Phil Macnabb at a public meeting as "insufficient."
"That to me is a blatant disregard for our health, so if we can determine that it's going to be safe, fine, but if it can't be safe, it needs to be shut down."
Rasin said some Smyrna communities are neglected by the council, as evident in the poor condition of roads in those areas.
"Some of the neighborhoods I drive through seem to get all the money while others don't," he said. "I don't know why the City Council doesn't look at all the roads across the board, prioritize the work that needs to be done the most and start there. That's what I would do."
Rasin said new, high-density living in Smyrna is pricing longtime residents out of the market and has, in some cases, come before the supporting infrastructure.
"We seem to do it backwards, building the houses first and the streets afterwards," Rasin said. "We want a safe city with more green spaces, more areas where people can walk their dogs or ride their bikes, that sort of thing."
He challenged Norton's notion that experience is everything.
"It's your leadership ability as well as your experience that counts, and your ability to work with all people whatever your background is. You get better results with collaboration and we can do a whole lot better in Smyrna."