Inmates in the Cobb County Adult Detention Center are complaining of inhumane treatment, the denial of hygiene items and the inability to contact the outside world, according to eight letters written by people both incarcerated in the jail and family members on the outside.
"Our primary concern is being able to have regular contact with our families," wrote one group of female inmates in a letter addressed to Chief Deputy Sonya Allen, Commander Becky Westenberger and Col. David Sanders obtained by the MDJ. "It is important to remember that incarceration can happen to anyone. … For most of us, our only way to deal with our legal (counsel) is through our families. So in an already impossible situation that is structured against the accused, your imposed sanction leaves us legally helpless. Essentially, we are hostages."
According to the women and other letters sent from the jail to the MDJ, the lockdown started Sept. 23 after police said three inmates attacked deputies at the Cobb County jail, leaving them with injuries requiring transportation by ambulance and hospital treatment.
"Those incidents happened in the 'towers' of the high-max area of the jail, where coincidentally the violent offenders are housed, all the violent offenders," wrote Christopher Lomax, of Perry, Georgia, who is facing charges of second degree burglary. "With that being said, I am in the 'low security' area of the jail, as are about 70% of the rest of the population. But the sheriff, majors and all high-ranking staff have imposed a form of punishment on the entire population for the acts of a few."
The Cobb County Adult Detention Center is a pretrial facility where those arrested and charged with crimes are held as they await their day in court.
In a statement, Sheriff Neil Warren confirmed the lockdown but said inmates are still receiving mail, have access to their attorneys and are being treated for all medical needs.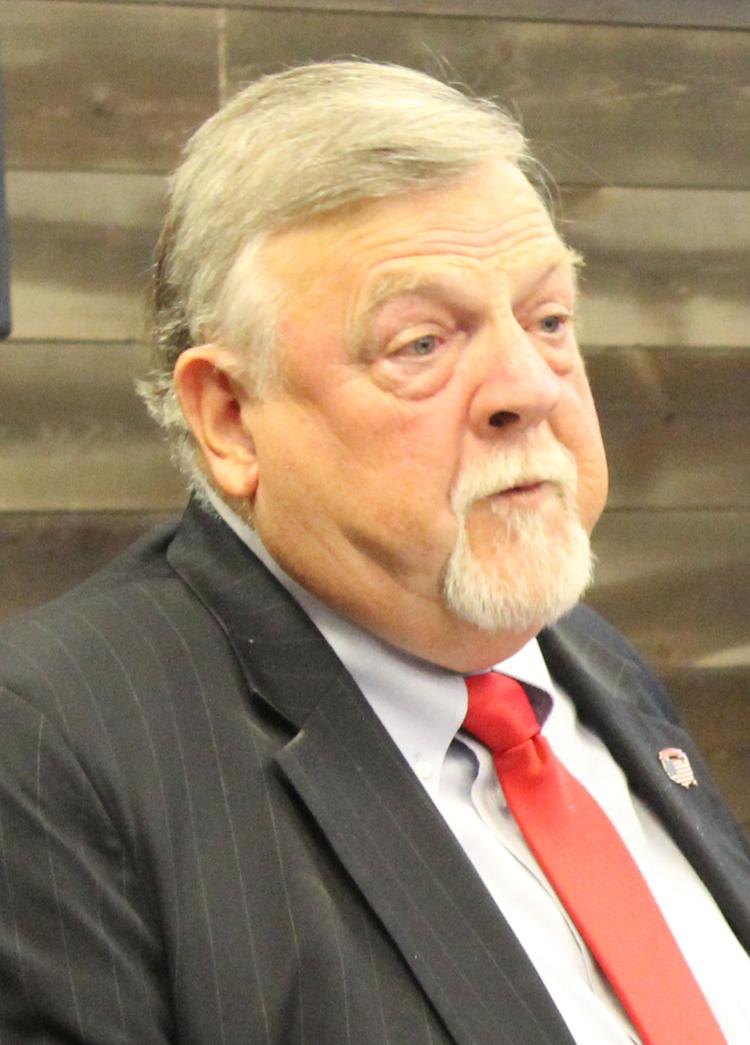 "Areas of the detention center had been on lockdown for the safety of our staff and inmates," he said. "A lockdown was being used as a means to discourage dangerous and disruptive behaviors among inmates and is not indicative of being understaffed. Each area of the detention center is appropriately staffed and operating safely. Inmates continue to have access to their mail, attorneys and all medical needs.
"As the Marietta Daily Journal has accurately reported on numerous occasions, the sheriff's office and county police department have many vacant positions. Often newly created positions remained vacant because efforts to hire and retain law enforcement officers were unsuccessful. The Board of Commissioners and I recently approved a variety of incentives to aid in recruiting both new and experienced officers as well as retaining our current staff.
"Operating the Cobb County Adult Detention Center is a constitutionally mandated responsibility of the Sheriff's Office. The false claims that the detention center is not being properly staffed are just that … false claims.
"We do have openings for sworn law enforcement officers and are actively recruiting. We now offer an increased starting pay, lateral entry incentives, and educational incentive pay among other pay improvements, this is a great time to join our team. I hope your readers will take a moment to visit www.cobbsheriff.org for more information."
Lomax described the punishments meted out during the lockdown in a letter dated Oct. 15.
"Some of these punishments are within the realm of understanding, but others are completely outrageous and unconstitutional, I'm sure," he wrote.
Among the punishments Lomax called standard are no television or phone use, no shopping in the jail commissary and limited time out of the cell.
The unconventional punishments Lomax said the inmates are facing include no access to hygiene items including soap, toothpaste and deodorant, no access to stamps or envelopes and no response to the emergency button inside the cells.
"I have personally witnessed this during an actual medical emergency," Lomax wrote. "An inmate who is a diabetic passed out due to low sugar. He was left in the cell for around 45 minutes before being responded to."
The female inmates described being placed on 24/7 "bedrest," being confined to a small area with no fresh air and no access to privileges previously granted for good behavior such as phone calls and access to national news.
The women said some of the older inmates have worried about blood clots from not being able to walk, and others have complained about difficulty using the restroom from lack of movement.
They requested the restoration of previous privileges that had formerly been granted for good behavior, including restoration of phone privileges, access to daily national news, fresh air and ability to move throughout the pod.
The women's claims were echoed by multiple letters from male inmates.
Here's how another male inmate described the lockdown:
"For the first week we was not able to come out our cell or take a shower or clean our rooms to keep germs out. Right now we are only (allowed) 15 minutes out (of) our cell (which) we have to (choose) either to bathe or clean. They're lying to our families, saying there is a security issue and been saying no mail, no visits, no calls."
Another male inmate compared his living arrangements to the slave ship Amistad and said the only time inmates are allowed out of their cells is to take a 15-minute shower, and those are only given infrequently, "like, maybe you'll wash today, maybe you'll lay in your filth for the next three or four days."
That inmate said he traded food for an envelope so he could write to his wife, who provided the MDJ with a copy of the letter.
It was apparently during the lockdown that the jail had its most recent inmate death. Kevil Wingo, 36, of Atlanta, died Sept. 29 after police said he experienced a "medical emergency" and was taken by ambulance to WellStar Kennestone Hospital, where he died.
Three other recent jail deaths in the last year were ruled an accident, a suicide and death from natural causes.
On Oct. 14, another inmate was charged with assault for allegedly breaking a deputy's fingers. The next day, authorities say an inmate on work duty walked out of the jail and was later apprehended at a nearby hotel.
Sheriff's office spokesman Glenn Daniel said there are currently 71 vacancies out of 512 sworn deputy positions, a 14% vacancy rate.
"This is a percentage similar to average vacancy rates in Georgia," he said. "Regardless of our vacancy numbers, we have a constitutional duty to maintain the County Jail and will always provide staffing as we do with all our other mandated duties. Despite false claims, jail staffing is adequate however we, like other agencies, are vigorously recruiting to fill positions to alleviate the workload carried by the dedicated and hardworking men and women of the Sheriff's Office."
Pay for public safety officers has been a hot issue as Cobb police and firefighters are reportedly seeking better opportunities in neighboring counties.
In May, commissioners approved a one-time $1,475 merit-based payment for sworn officers and deputies as well as certified firefighter personnel, but left a permanent pay raise to be determined.
At a board workshop Monday, Cobb officials unveiled a salary schedule for first responders they say could be implemented in March.
The schedule would raise the starting pay of a police officer from $41,615 to $45,776 and include a series of 3% raises to be approved by commissioners. The highest salary anyone could earn would be $131,651 at the rank or major.
Some first responders have said they want a plan that includes automatic pay raises tied to their years of service.
No vote has been scheduled on the matter.