A group of Cobb residents, still reeling from last month's flooding, plan to call on the Cobb Board of Commissioners this week to step up its relief efforts.
Led by east Cobb's Hill Wright, the group — calling itself the "Cobb September 7 Storm Damage Advocacy Group" – circulated a letter Monday criticizing the county's emergency response to the storms which dropped six inches of rain in a matter of hours.
The group's 80 or so members say they've been left saddled with astronomical home repair costs, some of which stems from damage they believe was caused by failures of county-owned stormwater infrastructure. But the county, according to Wright, has said in multiple instances that there doesn't exist sufficient documentation to demonstrate its own liability.
Wright says there's a "widespread pattern of Cobb County not having records of the stormwater infrastructure, and denying responsibility."
"Even to the point where they'll take responsibility for a part of the (damage), but not (another) part because it's not on the plat," he added. "It's not something that one homeowner can manage as a system. The county has to do that. It's a shared resource, so it should be a shared liability."
Asked about Wright's concerns, Cobb spokesman Ross Cavitt said the following:
"We're not sure which 'inspectors' they are referencing. If they are referencing our EMA survey teams that have been in the neighborhoods they would not have that information. Our DOT crews have been repairing issues that arose from the flood and stormwater continues to assess any damage to the system following the flooding event," Cavitt wrote.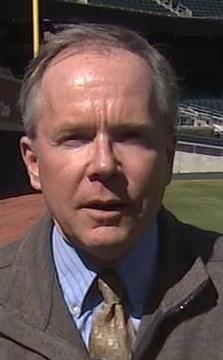 "If they are referring to Water System inspectors, Cobb County maintains stormwater infrastructure located in the public right-of-way. Cobb County also maintains stormwater infrastructure located in drainage easements on residential property that has been formally dedicated to and accepted by the County. If there is stormwater infrastructure that was impacted by the storm that was not dedicated to or accepted by the County, the County would not be responsible for the repairs."
Beyond financial assistance, Wright says part of his mission is to get more eyes on the issue and prevent further problems when the next storm rolls through.
"I don't see any corrective action that's going to take place that's going to prevent this from happening again," Wright told the MDJ.
As the group's letter puts it, "We want to call for a storm water management plan that isn't based upon hope, but instead a plan that puts in place a process that mitigates the gaps in the current plan to prevent another event."
Cobb received hundreds of reports of flood damage in the weeks after the storms, with Red Cross, GEMA, and FEMA officials touring the county last month to assess the damage. The county has asked residents to submit flood damage reports via an online portal; according to Commissioner Jerica Richardson, if the damages exceed a given threshold, Cobb will become eligible for disaster relief aid.
Cavitt added that information from the online portal, along with survey data and inspector observations, have been submitted to federal authorities with a request to consider a disaster declaration.
"We expect to hear soon about our disaster declaration request and what kind of assistance will be available to those impacted," Cavitt said.