MARIETTA — Marietta High School senior Marcos Rios said when the announcement came that schools would be closing over coronavirus concerns, he couldn't believe what he was hearing.
"I was on a field trip ... in Athens, so I wasn't at school when I found out," he said. "I read the email, and I was ... not happy at all. I think I almost started crying because all I could think about was all my stuff getting canceled."
And that's what has happened. School closures in Cobb and Marietta began March 16, and all school events have likewise been canceled during the closure and until further notice.
Rios is a student body co-president at Marietta High and says while online school is going smoothly for him, the uncertainty surrounding prom and graduation ceremonies, as well as the cancellation of school events like pep rallies that he'd been helping to organize has been upsetting.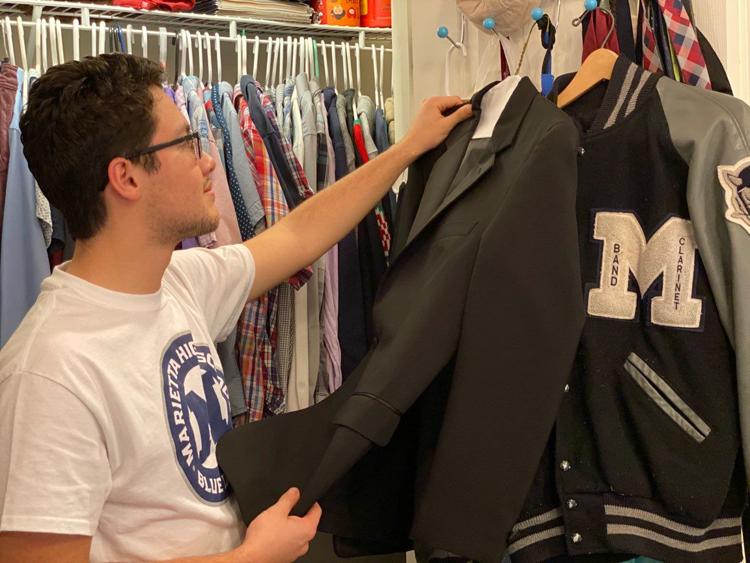 "It's sad. It's just sad. Prom is something that is just quintessential to the senior year," Rios said. "Even though I know the work was worth it, and I'm still graduating and that prom is not the purpose of the school year, it still feels like I did lose a lot of what I was working toward."
Marietta's prom was scheduled for April 18, but has been canceled as school closures continue. A district spokesperson said Principal Keith Ball is hoping to reschedule some kind of prom celebration if schools are allowed to reopen and hold group events.
As for a formal decision on graduation, Marietta school officials say there hasn't been one yet, as it remains uncertain how long schools will be closed.
In conversation with other students, Rios said he's heard similar feelings of sadness. And the hardest part, he said, has been the lack of social interaction with fellow students and teachers.
"It really goes to show how important the non-school parts of school were," he said. "I didn't expect it to hit as hard as it has."
Though there's a melancholy cloud over the student body about the cancellations, Rios said students have bonded digitally over their shared plight.
At home, Rios said he, his parents and his three brothers have stocked up food and shut themselves inside as the federal government recommends limits on public interaction.
"Getting the mail has become the highlight of my day, because I get to go outside," he said.
In Cobb, some proms have also been postponed, according to the district. Some, like those at Lassiter and Harrison high schools were scheduled as early as March 14. District officials told the MDJ they would "aggressively look for opportunities to re-schedule prom at a later date."
Hillgrove High School senior Sonny Gates called the cancellations disappointing, but "probably necessary," and noted that he and his girlfriend were already gearing up for the prom. She'd already picked out a dress.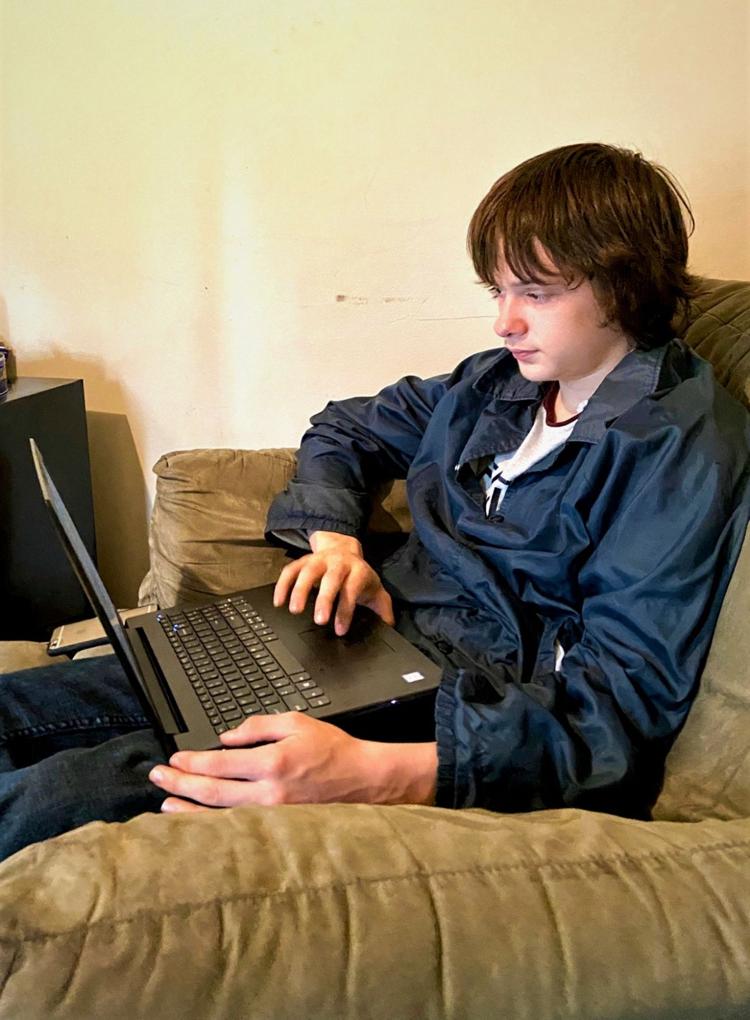 "I'm not going to be as disappointed as my girlfriend, but I'm going to be a little disappointed," Gates said. "I know so many parents are probably disappointed too, especially parents that already paid for stuff."
His mother, Connie Jackson, who also serves as president of the Cobb County Association of Educators, voiced her agreement.
"I'm going to be disappointed, because I wanted pictures," she said.
But families aren't the only ones affected by prom uncertainty.
Carolyn Clark is the owner of CC's of Rome, a prom and pageant dress and tux shop near the Town Center Mall in Kennesaw. She and her husband Ralph Ortiz have run shops in the Kennesaw area for more than 30 years and say they've never seen a prom season like this one.
Clark said her business normally makes about 1,000 prom dress sales between January and March. This year, it's been 700.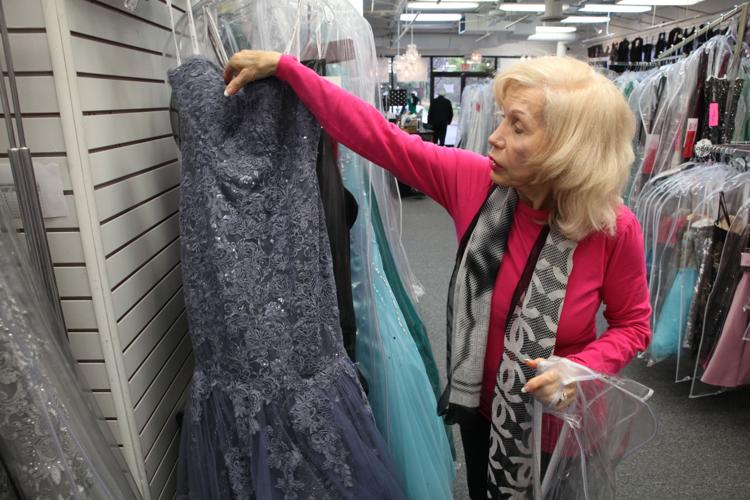 Clark said she and her husband shut their doors a couple weeks ago to limit person-to-person contact, and haven't made a sale since.
"Right now, there's zero money coming in. I don't know what we'll do (without prom). It's a big season for us," she said. "Our rent's coming up due, and I don't know how I'm going to pay that. Hopefully by that time, we can get a loan."
The couple say they still encourage people to call or go online to make purchases and noted that they've marked down prices by 50%.
Gates said while he understands the need for precautions and therefore isn't too upset about possible prom cancellations, if he and his class don't get to walk across the stage at graduation they'll be in a category of their own.
"Everyone gets to — all the other years. So that would just be kind of unfortunate," he said.
As in Marietta, Cobb officials have not specifically addressed commencement ceremonies, but continue to remind students that all school events are off until further notice.
For Jackson, as a parent and a school advocate, watching schools close and events cancel has been tough.
"This is (Sonny's) senior year. It's supposed to be the culmination of all the fun things: getting ready for prom, senior pictures, all the hoopla that goes with getting ready to graduate high school. And now it's so uncertain," Jackson said. "You can't be mad, because there's no one to be mad at. But you can be really, really sad."
Along with sharing her son's concerns about graduation, Jackson said she also worries about whether the state or other educational authorities would take extreme action to make up for lost instructional time, for example, by forcing an extended school year into the summer.
"There's so many uncertainties right now, and with seniors, you don't want to extend the school year for them. They're supposed to graduate. They're supposed to be done," she said.
But Jackson said she has to believe the state will take into consideration that the coronavirus has changed people across the U.S. and will come up with a solution that doesn't require such extreme measures.
"I can't believe they'd do that for the entire country, because we're talking about an entire country's worth of seniors," she said.