MARIETTA — Protesters responding to the recent death of George Floyd in Minneapolis expressed their anger, grief and anxiety about police brutality at peaceful events in Kennesaw and Marietta on Sunday.
Protests across the country, including in Atlanta, have been held in the past week in response to a widely circulated video in which former Minneapolis police officer Derek Chauvin holds his knee down on Floyd's neck for nearly eight minutes before he was later pronounced dead Monday.
In the early afternoon Sunday, a diverse group of Kennesaw State University students, graduates, friends and family marched from the Campus Green to downtown Kennesaw to protest the death of Floyd as well as Ahmaud Arbery, who was shot and killed in south Georgia in February by two men who told police they thought he was a burglar. Both men have since been arrested and charged with murder and aggravated assault.
Kennesaw alumnus Devin Mann, one of the event organizers, said he wanted to hold a peaceful protest after seeing rioting in Atlanta on Friday and Saturday.
"I'm from Atlanta, and I saw what's happened in Atlanta, and personally, I didn't like it," he said. "So I thought why don't we do something different, something more peaceful, with our generation, people we know, friends that we know. As you can see, everyone knows everybody. We're all talking. So I figured let's do something peaceful, let's do something different. We don't want to destroy our school."
Kennesaw Police spokesman Scott Luther confirmed the protest went without incident, with no arrests or injuries.
Aleaka Cooper, who graduated from KSU this month, said some people will be critical no matter how people protest.
"There comes a point in times where you just get fed up with having to ask, constantly, to stop killing us, and every time we say stop killing us, ya'll have a 'but' as a response. There is no 'but,'" she said, adding she was referring to racists and people who defend police-involved deaths like Floyd's. "If you feel like all lives matter, you should be out here for Black Lives Matter. At the end of the day, we're going to keep doing this until some type of reform comes."
A police vehicle escorted the protest group of over 100 people from the campus down Big Shanty Drive to the downtown area. Some officers from Kennesaw Police Department met the marchers, listened to their concerns and helped distribute water to those who walked the nearly 3-mile route.
The Kennesaw marchers were largely college-aged and black, with some white and Hispanic or Latino protesters. Along the route, a few residents — including an older white woman and a white couple with a young child — stood outside homes and local businesses and waved or raised their arms in signs of support.
Some of the Kennesaw marchers converged on the town's depot, where they heard from fellow protesters and talked with Kennesaw Police officers, including Lt. Poli Carpio.
"We are here to protect and serve you. Please don't get it twisted. We don't want these people putting on a uniform and telling people they are cops," Carpio said to the marchers of officers like Chauvin. Chauvin was fired Tuesday, a day after Floyd's death, and was arrested and charged with murder Friday.
Another group stopped at Dent Myers' Civil War surplus store, Wildman's, which is adorned with a Confederate flag and a sign reading "White History Year." There, protesters confronted Myers and an armed white man who said he was there to defend local businesses. Also there to defend the business was former Kennesaw Councilman Jimmy Dickens, who is black and runs a nearby barbershop. Standing in the doorway with Myers, Dickens said he wanted to help make sure the event stayed peaceful.
Myers called the protesters who visited his store "bottom-feeders."
"We don't have bias against anybody. It's just history," he said.
At one point, however, Myers was seen shaking hands with one of the protesters. Kennesaw State student Austin Goodsell caught the interaction on video.
"It was a good communication between both parties. Did they change either minds? But they understood, (Myers) is not what was depicted on the store front. They were able to shake hands."
PHOTOS: Protests in Marietta and Kennesaw
Kennesaw Police get kudosAmong those who turned out to engage with the protesters in Kennesaw was the Rev. Leela Waller, associate minister at Turner Chapel AME Church. Waller, who lives in downtown Kennesaw, said she wished more faith leaders had turned out to engage the young protesters.
"To show these young people and the police department that we support both of them. All police are not bad. There is evil everywhere," Waller said.
When one young man told her he didn't think anything would ever change, she told him about Martin Luther King Jr.'s practice of nonviolence.
"We have to look at the nonviolence and how it made a difference in the movement. Love always overturns hate. I hope to help these young people study about nonviolence and communication and relationships. I told them my situation," she said, noting her 61 years of age.
"I was born and raised in Stone Mountain. I saw the Klan. Saw the crosses. Even this flag here," she said, gesturing to Wildman's.
"It does not define me. I was the first black cheerleader at Stone Mountain High School, Class of 1977."
Waller said she was pleased to hear from the protesters that they thought Kennesaw Police met them at the beginning and didn't talk down to them.
"They felt very good about that. And so I praise God that they didn't go in expecting uproar and they came in in a certain way, so I will give kudos to the Kennesaw Police Department for that. That was what the young people said."
Kennesaw mayor: 'A presence that we're making'Kennesaw Mayor Derek Easterling was watching events from the street corner.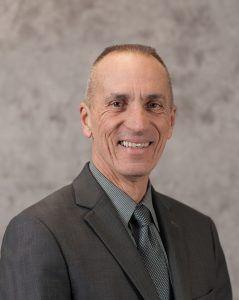 "It's just a peaceful protest. People have a need, they have a right to express their voice, and they're talking about injustices. So that's what they're here for. It's orderly. Everybody is behaving. This is the way to express your concerns, but what is even more effective is to come to a council meeting, be engaged with your community and speak. Speak during the public comments. You know in our sessions, we allow public comments at both the beginning and the end. You have something you want to share? Come and share it. That's the way you make things happen."
For those residents concerned that things could get out of control, the mayor said not to worry as police were keeping an eye on events.
"There's a collaborative effort with Cobb PD, with the City of Acworth, with the Sheriff's Office. It's all good. We have a great working relationship," Easterling said. "But with this protest, with the way people are conducting themselves, it's really a presence that we're making. They're minding, they're behaving, everything is going well. We're just showing we're here."
Later, in Marietta, a larger group, which at one point organizers said was over 200 people, held a protest at the Cobb County Police Department's headquarters, before marching to Marietta Square to make speeches.
One of the leaders of the event was Erica Cole of Marietta, a member of the Marietta High School Class of 2007 who works in HR. Also part of the protest was longtime Cobb County activist Rich Pellegrino.
Cole said the many instances of police brutality of African Americans is what spurred her to march.
"The police brutality, it hurts. It hurts us. As the mother of a 10-year-old black son, I don't want to have to fear for my son's life every time he is away from me," she said.
She also believed it was important to hold a protest in Marietta where she lives.
"Cobb County is definitely a force to be reckoned with. The police officers are not the nicest here, you know, so I felt like it was a good idea to do something here in addition to the protests that we did in Atlanta. It needs to be right here in our own backyard," she said.
Sharon Sills of Cobb County said her parents marched with King, and she is fighting for the same thing they did.
"My grandmother, my grandfather, my family comes from Birmingham, Alabama, so we have history with it. For my parents, they marched before I was born, and who would have known we are standing here today repeating history again? What they did then, I've got to do for our children," she said. "Enough is enough. We came out to support Black Lives Matter. All lives matter, but all lives don't matter until black lives matter."
After the protest, Marietta Police Department spokesman Chuck McPhilamy said the Marietta protest also went without incident, and there were no arrests or injuries. He added that Cobb County Police and Marietta Police worked closely together throughout the event.
"We are very pleased to report that everything remained peaceful, and we appreciate the collaboration the organizers had with (local police,") McPhilamy said.
Cole agreed, saying the event was a success.
"(Police) approached me and they thanked me and they really seemed appreciative because they never know what to expect with these types of things. I think it went very, very well. We didn't tear up anything. Marietta is my home. I'm born and raised here. So I don't want to see it burned to the ground. We just want to see change."