Steven Usry, selected this spring to take the reins at Mt. Bethel United Methodist Church in east Cobb, has penned a letter criticizing its leaders and vowing that he will "not be deterred" by their attempt to prevent his appointment as head pastor.
In April, the bishop of the United Methodist Church's North Georgia Annual Conference appointed Usry as the new senior pastor for Mt. Bethel UMC in east Cobb. Usry was scheduled to take over Thursday, but the church's leaders, including head pastor Jody Ray, mounted a public campaign in opposition to the appointment, filed a formal complaint about the appointment process and said they would be disaffiliating from the United Methodist Church altogether.
Mt. Bethel also said it would limit Usry's role with and compensation through the church to the minimum required and has retained Ray, who the church said it would hire as lead preacher and CEO, to oversee its operations.
In his Thursday letter, Usry gave his response to the church's refusal to transition leadership, which he said flies in the face of longstanding history and practice. He also noted in the emailed letter that he had not been given access to the database or email addresses that would allow him to communicate his message to the entire Mt. Bethel body.
"For the past few months, I have shared my concerns that the present crisis would only get worse," Usry wrote. "Unfortunately, the actions by some at Mt. Bethel only exacerbate an already volatile situation."
Usry said he was "disappointed" that the church's leadership had rejected its appointed senior pastor, adding that the best path forward would have been "to embrace a healthy and Biblical pastoral transition." He also listed the steps the church says it will take to keep him at bay, the final of which he said meant the church would continue making financial and policy decisions "without fully informing church members about the consequences of these actions."
Usry's letter continued saying he knows Mt. Bethel to be a great church and that he is "FOR Mt. Bethel."
"I will continue to seek solutions to the present crisis and will not be deterred," he said. "I am confident if we all work together, we can do powerful Kingdom work for Jesus Christ. I invite you to join me ... as we work to make disciples of Jesus Christ for the transformation of the world."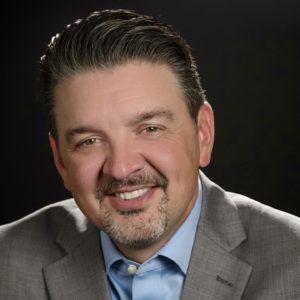 The announcement of Ray's reassignment earlier this year sparked immediate opposition, and Mt. Bethel lay leaders filed a complaint with the UMC saying Bishop Sue Haupert-Johnson failed to consult with Ray prior to informing him of his reassignment.
Haupert-Johnson disputes those claims, saying Ray hung up on the district superintendent when she called to discuss his appointment.
In an April sermon Ray characterized Haupert-Johnson as a liberal bishop punishing him for his conservative views, telling his family in the audience to "remember this day, that your daddy didn't bow the knee nor kiss the ring of progressive theology."
Like other denominations, the United Methodist Church is fracturing over issues of gay marriage and LGBTQ pastors. Mt. Bethel is affiliated with the Wesleyan Covenant Association, a group of conservative Methodist churches.
The Wesleyan Covenant Association is planning to split from the UMC to form a new "Global Methodist Church." A vote to split the church was supposed to take place at the UMC's 2020 general conference, but the conference was postponed to 2022 because of the pandemic.
It remains unclear when, or even if, Mt. Bethel will disaffiliate from the United Methodist Church, as the process requires a two-thirds majority vote from members. Such a vote will likely not occur until at least next spring, a church spokesperson said.
Mt. Bethel is the largest church in the North Georgia Conference, itself the largest UMC conference in the country. The church dates back more than 175 years. In addition to a church of about 9,000 members, it operates Mt. Bethel Christian Academy, a K-12 school which last year had 680 students.
"You can be confident in knowing that I will continue to serve the Body of Christ at Mt. Bethel, navigating towards a healthy solution to this present crisis," Usry said in an email.