Mt. Bethel United Methodist Church announced it has filed formal complaints against Sue Haupert-Johnson, bishop of the UMC's North Georgia Conference, and Jessica Terrell, district superintendent of the conference's Central West District, over the reassignment of Dr. Jody Ray, Mt. Bethel's former senior pastor.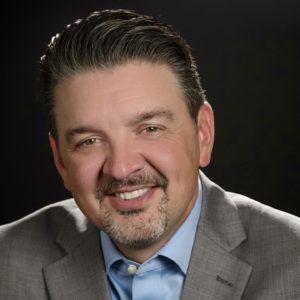 The news follows a Monday press conference in which Mt. Bethel leaders said the church would be disaffiliating from the UMC and retaining Ray as CEO and lead preacher. Also Monday, Haupert-Johnson penned a letter disputing the claims of Ray and other Mt. Bethel leaders, who say they were blindsided by Ray's reassignment and called it "hasty" and "ill-conceived."
Mt. Bethel has about 9,000 members and is the largest church in the North Georgia Conference, according to the UMC. The conference is the largest UMC conference in the country, counting nearly 800 churches, more than 1,300 clergy and approximately 340,000 lay members.
The complaints against the bishop and superintendent both include accusations of "Disobedience to the Order and Discipline of The United Methodist Church," while the one against the bishop includes "Relationships and/or Behaviors that Undermines the Ministry of Another Pastor," according to a press release from Mt. Bethel.
Representatives for Mt. Bethel and the North Georgia Conference did not provide a copy of the complaint by press time. Mt. Bethel's press release, though, says the complaint charges Haupert-Johnson with failing to consult with Ray prior to informing him of his reassignment. The bishop also informed unspecified "others" of Ray's proposed appointment and his replacement before informing Mt. Bethel or Ray himself, the complaint says.
"Such notification and failure to consult denied the Committee on Pastor-Parish Relations of rights assured it by the Discipline and constitute disobedience to the order and discipline of The United Methodist Church," the press release says, quoting from the complaint.
In essence, Mt. Bethel argues the bishop violated church rules by not consulting with Ray about the reassignment. A North Georgia Conference spokesperson declined to comment on the complaint, saying it is still a developing story. But Haupert-Johnson's letter seems to controvert the complaint's accusations.
The bishop wrote in the letter that Ray hung up on Terrell, the district superintendent, when she called to discuss the projected appointment. It goes on to say Mt. Bethel's leadership refused to engage in "meaningful conversation" about Ray's new appointment.
Given Mt. Bethel's plans to leave the UMC, it wasn't immediately clear what outcome the church was seeking by filing the complaints — Mt. Bethel didn't respond to a question from the MDJ about this.
According to the Book of Discipline of The United Methodist Church, complaints against bishops are submitted to the president of the College of Bishops in that jurisdictional or central conference, in this case, the Southeastern jurisdiction.
Approximately 4,700 people had signed a petition addressed to Haupert-Johnson requesting she not reassign Ray. It cites upheaval created by COVID-19 and an ongoing rift in the UMC as reasons the church needs stability. The UMC, which is America's second largest protestant denomination, is amid a theological battle over, among other things, LGBTQ inclusion. Mt. Bethel falls in the more traditional camp, being a member of the conservative Wesleyan Covenant Association. Ray said in a sermon earlier this month that he wouldn't bow to "progressive theology."