The McEachern High School community is in mourning after the death of a student in a car crash Friday, its principal says.
Derren Aguirre, 17, of Powder Springs, was killed when the Lexus he was a backseat passenger in was hit by a BMW at the intersection of Hiram Lithia Springs Road and Sweetsprings Drive in Powder Springs just before 11 p.m. on Friday, according to police.
Aguirre was ejected from the car during the crash and was pronounced dead at the scene, police said.
He was a senior at McEachern High, where he was a law enforcement pathways student, principal Regina Montgomery told the MDJ on Tuesday.
"We had a hard day yesterday," Montgomery said Tuesday of the first day back to school without Aguirre. "He was just a great kid. He's definitely going to be missed."
Montgomery said Aguirre was a beloved, straight-A senior who was also heavily involved in drama and had a part in a one-act play scheduled to be performed the day after his death.
His absence has left a heaviness in the school days following, she said.
"Probably the hardest day was Saturday when (the students) did the one-act play," she said. "Getting that news on Saturday morning was very hard for those students who were a part of that. They could have said "no, we don't want to perform," but they performed anyway."
Another student, the play's assistant director, took over Aguirre's role on the spot, learning it Saturday morning to fill the character at 2:30 p.m., Montgomery said.
"They're very resilient," she said. "They wanted to do it, because they knew he'd want them to do it."
The Cobb County School District issued a statement to the MDJ on Tuesday regarding Aguirre's death.
"Last week, a Cobb County student died in a tragic car accident," district spokeswoman Nan Kiel said in an email. "Our community is in mourning and our thoughts are with the family as we concentrate on providing support to our students and school community during this difficult time."
McEachern High, in Powder Springs, has about 2,400 students, the school's website states.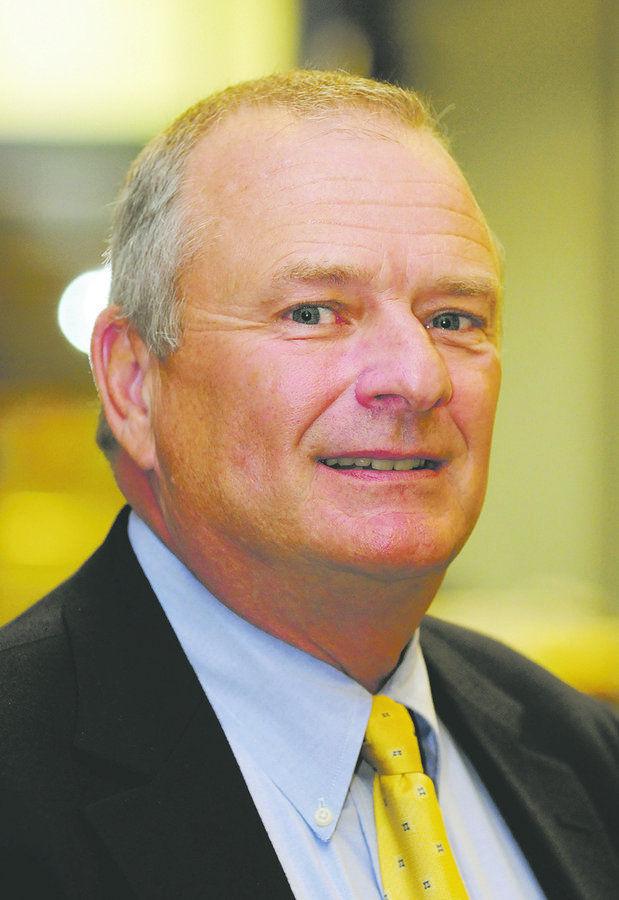 "It's always a sad thing, doesn't matter who it is, when this happens," Cobb Board of Education Vice Chairman Brad Wheeler told the MDJ. "It's heartbreaking."
Police said another Powder Springs man, 43-year-old Percy Sledge Reynolds, was driving the BMW involved in the crash and has already been charged with driving under the influence of alcohol.
Reynolds, who was transported to the hospital with non-life threatening injuries immediately after the crash, is likely to face further charges in connection to the incident, police said, because investigators believe excessive speed and impairment were contributing factors in the collision.
His jail record shows he was arrested in Marietta and booked into the Cobb County jail just after midnight Saturday, charged with one misdemeanor count of DUI.
Reynolds was released just before 11 a.m. Saturday, after less than 12 hours in custody, on a $5,000 bond, records show.
The driver of the Lexus, Robert Aguirre-Ortega, 52, of Powder Springs, sustained minor injuries in the crash, police said.
His front seat passenger, 46-year-old Carla Aguirre, of Powder Springs, was taken to the hospital with non-life threatening injuries.
Police have not said whether the Lexus occupants were related.
Per investigators, the Lexus was going north on Hiram Lithia Springs Road and turned left at the intersection onto Sweetsprings Drive.
The BMW was traveling south on Hiram Lithia Springs Road and struck the right rear of the Lexus as both vehicles went through the intersection, police said.
"The force of the collision tore most of the rear passenger compartment of the Lexus free from the rest of the vehicle," a Cobb police spokeswoman said Monday. "The rear passenger of the Lexus was ejected from the vehicle."
The crash remains under investigation and anyone with information about it is asked to contact Cobb police on 770-499-3987.