Marietta City Schools has started installing technology on school buses they say will purify the air and make the trip to and from school safer.
On Thursday, school district staff saw the first installation of needlepoint ionization units, which are designed to clear the air of the coronavirus and other pathogens, onto its route school buses. The district expects all 67 of its buses that take students to and from school to be equipped with the devices, called Bus Clean Air from Custom Mobility, by Dec. 16, district spokeswoman Jen Brock told the MDJ.
Needlepoint ionization cleans the air by putting charged ions into the air that bond with pathogen particles and break them down. According to Custom Mobility, the technology is more than 99% effective on COVID-19 within 30 minutes. Ionization has historically been used for building heating, ventilation and air conditioning units, and the Bus Clean Air units adapt it for buses.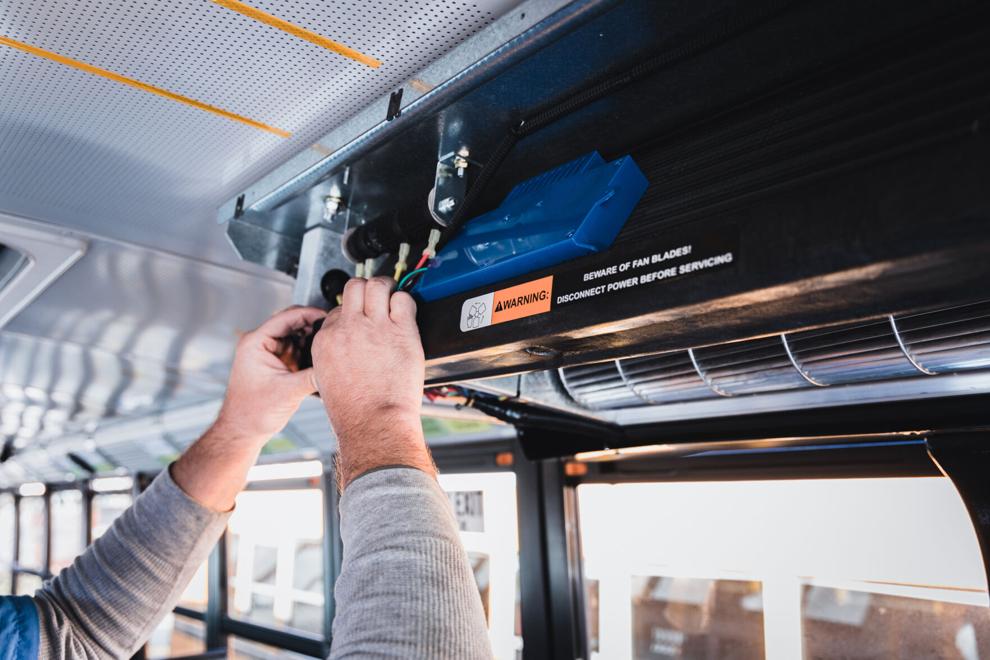 Tuesday, the Marietta school board unanimously authorized the purchase of the units for every route school bus for $78,565, paid for with money from the Cobb County COVID-19 grant to the district. Marietta Schools previously installed similar units at all district facilities.
District officials say the technology will continue to be used long after the pandemic to ensure students have safer routes to school and back home. About 4,000 students ride the bus in the mornings and afternoons, according to the school district. Before the pandemic, that figure was 6,500.
"MCS is proud to be one of the first school districts in the nation to add this technology to our fleet," Chuck Gardner, chief operating officer for the district, said in a statement. "As part of our commitment to keep our staff and students safe, we continue to seek and evaluate products and services that will enhance our extensive safety protocols. Thanks to the support of our (school board), our school buses will now be even safer for our drivers, monitors, and students."