MARIETTA — It was all hands on deck Thursday at Marietta Diner as the restaurant served thousands of free meals as an introduction to its 24/7 drive-thru response to the coronavirus.
A line of cars two lanes wide and a quarter-mile long held up traffic on Cobb Parkway on Thursday afternoon as customers packed the makeshift drive-thru the diner had set up. Servers, busboys, managers and hosts — some wearing masks, but all in gloves — worked together to call in orders to the kitchen via cellphone or radio as cars with as many as six people pulled through the parking lot to order.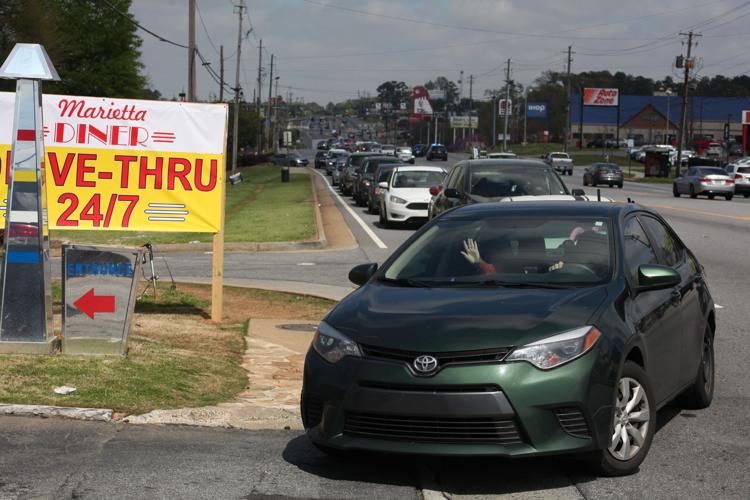 Considered a local mainstay and open 24 hours a day, the Marietta Diner attracts locals and customers from afar. Staff say the response to the diner's promotion, which ran Wednesday and Thursday from 11 a.m. to 3 p.m. and promised a free meal and drink to all drive-thru customers, had been unbelievable.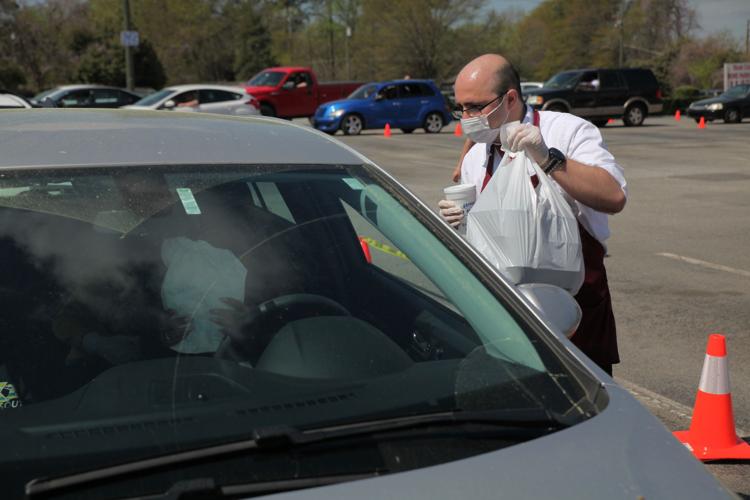 Managers told the MDJ the restaurant served about 500 free meals in those four hours on Wednesday, and from 11 a.m. to 12:45 p.m. on Thursday had already served 1,500.
Gus Tselios, owner of the Marietta Diner, told the MDJ that in the diner's 25 years in Marietta, he's never seen the inside of the restaurant empty.
He said restrictions on sit-down dining as governments aim to stop the spread of the new coronavirus have hurt restaurants, but a myriad of restrictions have hurt nearly all households. Tselios said his restaurant wanted to show people they would still be serving food but in a way that made a difference.
"We've never run a drive-thru before, so it's practice for us, but it also gives us a chance to give back to the community. ... And it's a way to maybe cheer people up through these rough times," he said. "This gives people options. They can grab something to eat real quick instead of fighting at the supermarket to get something."
Between 20 and 25 staff directed traffic, took orders and shuttled bags of food and drinks to customers in their cars as the MDJ made the rounds talking with customers. And it wasn't just Marietta Diner staff.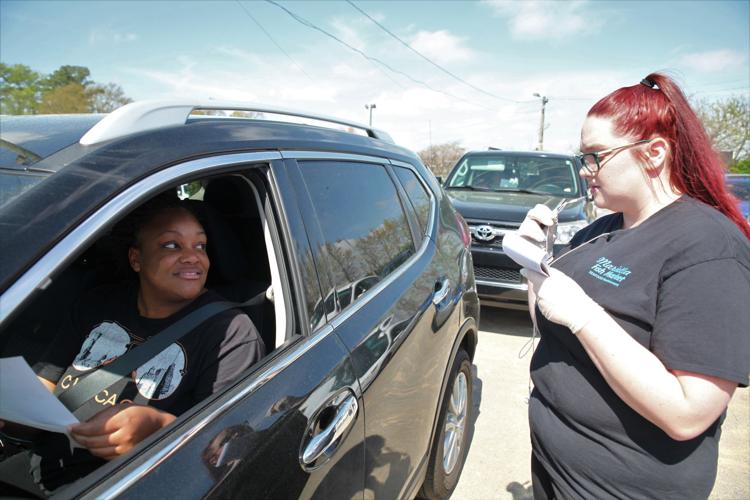 Karley Barnard, a server at the Marietta Fish Market, a sister restaurant to the Marietta Diner, said in an era of uncertainty and layoffs for many restaurant workers, she's happy that Tselios has chosen to keep his employees working.
"I think he's doing a great job. He's trying to keep us all employed and give us an opportunity (to work)," said Barnard, a part-time server and Kennesaw State University student. "I love (the drive-thru). It's really helping the community."
Marietta resident Tenicia Appleby said the free meals are a godsend for many who are just trying to get by.
"They are doing something good for the community," she said. "Some people have already spent a lot of money on groceries ... and some people can't work and they're out of jobs until we don't know when."
Appleby, a nurse at an east Cobb senior living facility, said she's continued to have to go to work, despite fears that she could endanger her family if she catches the coronavirus without knowing it. As she pulled up to order, she said while she loves her job, she was happy to have the day off.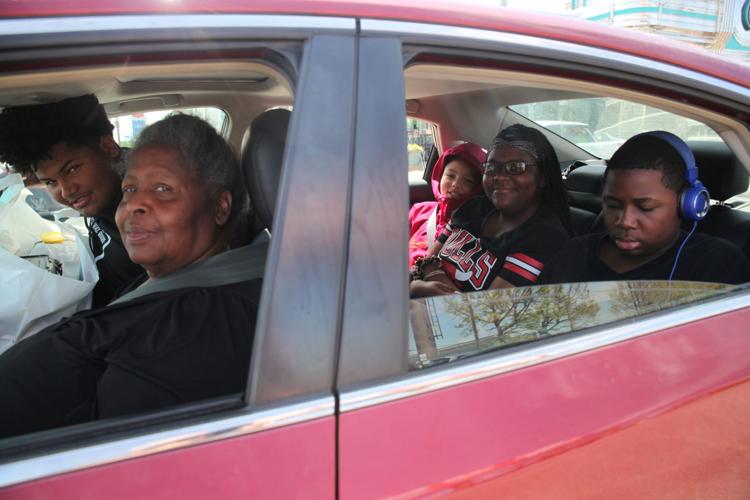 Betty Cooper, a Smyrna resident, said when she found out about Marietta Diner's free meal promotion, she loaded the car with two grandsons, a niece and a nephew and headed down. Every person in the car received a meal.
"I appreciate this so very much because there's a lot of people that's going hungry with the corona(virus) thing that's going on. And it's just so touching to see that they care," she said.
At 3 p.m. Thursday, Marietta Diner's drive-thru became paid, but it had already served about 2,500 free meals by then, totaling about 3,000 through the two days. Tselios said staff will also soon be able to take orders and payment from the drive-thru lanes.
The drive-thru service will continue 24/7, and the diner will be serving a limited menu with rotating specials, Tselios said.