Customers and supporters of a Mableton gym are mourning the death of a beloved member who Atlanta Police say was shot in the head early Friday morning along Interstate 20 westbound.
Meanwhile, police investigators are asking the public for information on a woman who they believe went out on a date with Rodrigo Castillo just hours earlier.
The 33-year-old Mableton man was found shortly after 12:25 a.m. Friday in the driver's seat of a vehicle stopped in the right lane of traffic at the I-20 westbound exit to Martin Luther King Jr. Drive. Rushed to Grady Hospital in critical condition, Castillo later died from his injuries, according to Sgt. John Chafee, spokesperson for Atlanta Police.
Though they do not believe she is involved in the homicide, investigators believe Castillo went on a date earlier in the night with a woman he met using the dating app Bumble, believing her to be Columbian and/or a graduate student from a nearby college such as Georgia State or Emory University.
Castillo, 2008 graduate of Emory who graduated from Milton High School four years prior, according to his Facebook page, had been a mainstay of Caffeinated CrossFit, a gym on Mitchell Road in Mableton just outside the Perimeter, said Way Joe Lee, one of the gym's owners, who says Castillo may have met his date on another app, Coffee Meets Bagel.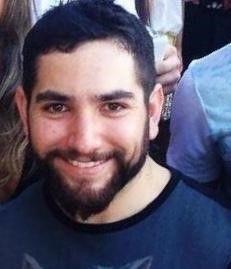 "He was a very, very close friend of ours," said Lee, who owns the gym with his wife, Christine. "He joined our gym about two months after it opened, almost three years ago, and we got to know him over the years. He was a very involved member at our gym ... always helping us with something, and he helped us build a community at our gym."
Originally from Mexico, Castillo had earned a master's degree in finance, Lee said.
"He worked out a lot, he was a full of life, he was always trying to do something new," Lee added. "He was single, but we knew he was going out on a date that night. My wife had lunch with him Thursday afternoon before the incident Thursday night/Friday morning."
The hardest part of Castillo's death, Lee said, "is not knowing why this happened and for how bad we feel, it's that much worse for his family."
Castillo is survived by his mother, Enriqueta Lapexlira, according to his obituary on the website of Wages & Sons Gwinnett Chapel in Lawrenceville, where visitation was held Sunday afternoon.
But for those still wishing to remember Castillo, a candlelight vigil has been set for 8:45 p.m. Friday at Caffeinated CrossFit, 1875 Mitchell Road, Suite F, in Mableton.
A GoFundMe page has been set up for Castillo's memorial fund, and as of late Monday afternoon had raised nearly $6,500 of a $10,000 goal, with proceeds going to his mother. The fundraiser website is gofundme.com/rodrigo-castillo-memorial-fund.
"He is her only child, and I'm sure every penny helps with the unplanned expenses," Lee said.
The gym's Facebook page shared members' memories of Castillo Monday morning.
Wrote one member: "It was slow and awkward, but Rodrigo taught me how to do rope climbs in like an hour between classes. He came in and just taught me how to do them because I asked. I still have the video he took of me."
Another member said Castillo had been one of their first "cheerleaders" at the gym. "He was so happy and his encouragement and support since I've known him has been so dear to me. He pushed me to do more and thought I could even though I thought I couldn't."
Anyone with information that could help investigators in the case is asked to call the Atlanta Police Homicide Unit at 404-546-4235.
Information can also be submitted anonymously to the Crime Stoppers Atlanta tip line at 404-577-TIPS (8477) or online at www.crimestoppersatlanta.org. Persons do not have to give their name or any identifying information to be eligible for the reward of up to $2,000 for the arrest and indictment of the suspects.