Straight from the North Pole, Santa Claus made an early trip to Marietta for a visit with senior citizens. Homebound seniors in Cobb County gathered for the 11th annual Senior Santa Christmas party, hosted by the Social Services division of Cobb Senior Services. As the holidays approach, seniors often become lonely and depressed when they have no family or other support in the area with whom they can celebrate — the purpose behind "Senior Santa." Families, individuals and businesses were able to "adopt" a senior and select items from his or her wish list.
With a generous response from the public, 88 seniors were treated to this very special fun-filled day complete with a delicious luncheon, entertainment, gifts and a personal visit with the jolly old elf himself. Musical entertainment was provided by the freshman string quartet at Campbell High School. Many seniors took the opportunity to tell Santa just what was on their Christmas list. CSS staff took the presents and other goodies to those seniors who were not able to attend the party. Many of those include Meals on Wheels clients.
Cobb Senior Services' transportation department provided door-to-door transportation, which was no small task. In addition to transporting these seniors to the party, the department also maintained regular transportation to the other Centers as well as the daily demand/response trips to doctor visits.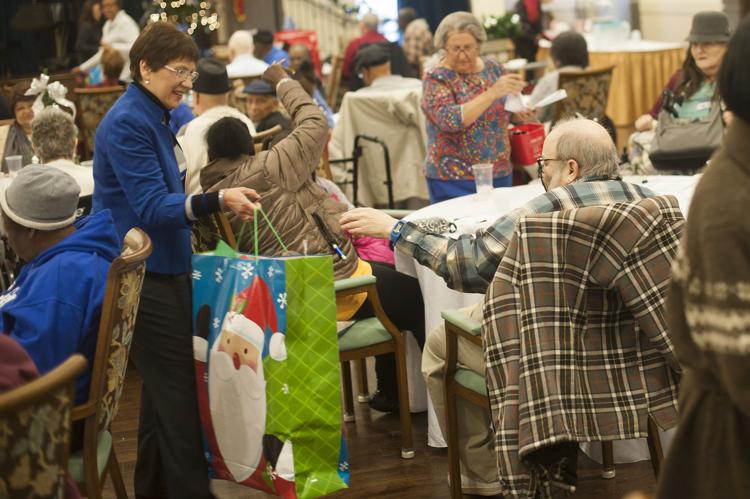 A special thank you to volunteers from AT&T Pioneers and Ladies Auxiliary 296 for helping at the party and for sharing their gift-wrapping skills.
Senior Santa has been in the works for several months and it appears to have paid off greatly, judging by the big smiles on all the glowing faces. The event was possible thanks to the generous public and the dedicated staff of Cobb Senior Services in general, and the Social Services division specifically. Christmas 2018 was a wonderful time of celebration for many senior citizens in Cobb County.
The East Cobb Civitan club held their annual Gifting Luncheon on Dec. 6 at the Olde Towne Athletic Club. This is a special time each year when the club recognizes charities that they have sponsored for several years. Charities include MUST Ministries, The Center for Family Resources, Right in the Community, Camp Big Heart, Bethany Christian Services, Tommy Nobis Center, Cobb County Public Safety, Project Mail Call, Opportunity Knocks and the East Cobb Park — just to name a few.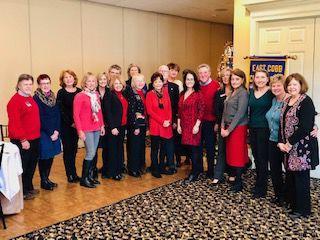 To date, the club's annual wine tasting and auction has generated over $180,000 for the East Cobb Park and over $250,000 for Civitans and many charities represented this year.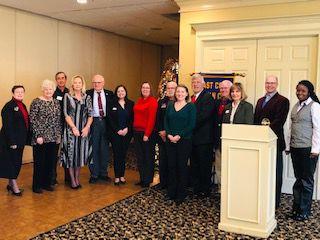 Michael Krengel is president of East Cobb Civitan. Mary Karras, Governor of the Georgia District, is founding president of the club.